When September begins and fall weather sets in, I always start to get excited because I know it's only a few short weeks until the FEAST Portland event. And believe me, FEAST Portland is something to get excited about! It's not just your typical food and wine event. It's a celebration of Oregon's bounty, its talented chefs, and its outstanding local products, sure, but it's also an event-packed extravaganza of fun that spans 4 full days and includes numerous star chefs from around the U.S.
Founded in 2012 by Mike Thelin and Carrie Welch, FEAST Portland has a mission to help end childhood hunger in Oregon and around the country. The net proceeds of the event are donated to Partners for a Hunger-Free Oregon and the Share Our Strength's No Kid Hungry campaign to further the cause. So you can indulge in the cornucopia of Oregon products and feel good about the contribution it's making to end hunger.
We've been attending FEAST Portland since it began back in 2012 and every year it seems to get bigger and better. It's not just one event, as many wine & food festivals are. It's a full (long) weekend packed with awesome things to do. There's the main event – the Oregon Bounty Grand Tasting Event – and then there are the one-off events, like the Thursday night Widmer Brother's Sandwich Invitational and the Friday Night Market, Saturday night's Smoked! BBQ event and Sunday's Tillamook Brunch Village. That's not including the dozens of chef dinners, cocktail classes and food demos.
The Widmer Brothers Brewing Sandwich Invitational, presented by Dave's Killer Bread, is one of the best events of the entire festival, especially if you're a sandwich lover, like I am. It's held in Director's Park, right in the middle of downtown, from 6-9pm on Thursday night. The ticket is a whopping $95, but some participants, like Tillamook Cheese, make more than one sandwich, so there's more food than even your eyes can consume. About a dozen or so chefs from around the U.S. participate, all attempting to make their best, most creatively delicious sandwiches to win the competition. Each sandwich is paired with craft brews from Widmer Brothers Brewing, Northwest wines and liquor.
In 2013, the award for best sandwich went to David Kreifels of Portland's Laurelhurst Market for a smoked beef tongue sandwich with padrón peppers, aji pepper aioli, mint and basil. In 2014, the winning sandwich was Kachka's smoked sprats, egg, smetana butter fried toasts. Yum. Check out a video from the 2012 Sandwich Invitational to get an idea how exciting it is:
One of my favorite things in the world is an Asian Night Market. The closest thing we've found at home to these exciting Asian markets is the Richmond Night Market near Vancouver BC and the FEAST Portland Night Market. The event is held at Zidell Yards, under the looming Ross Island Bridge. It's the atmosphere that makes it so fun. So many booths packed with chefs grilling, frying and smoking delicious things to eat, the twinkling of the lights overhead, the loud murmur of the crowd as they discover new delights – it's mesmerizing and buzzing with energy.
Of course, all of these side events are great, but it's the main event that steals the show. The Oregon Bounty Grand Tasting Event showcases Oregon's craft food culture with incredible ingredients from the Pacific Northwest. Craft beers and wines flow aplenty and bites from some of Portland's best restaurants and specialty food creators are space throughout to soak up all that drink.
The event takes place at Pioneer Courthouse Square right in the middle of the downtown core, surrounded by department stores and big hotels and it costs $60. The space is small, but it doesn't feel like it when you're walking around enjoying everything. They don't oversell the tickets, so it's not so packed with people that you can't get around easily. Plus, the event takes place on two days, to space out the crowd a little better. We've always attended on Friday, because it tends to be a smaller crowd. But Saturday's event is one hour longer!
Throughout the event, demonstrations are taking place on the KitchenAid stage behind the tasting tents, where you can grab a seat on the courthouse stairs and watch a famous chef like Chris Cosentino from San Francisco make something great. Chris unwrapped a giant lobe of Foie Gras and showed us how to roast it in parchment paper in the oven. Of course, it's a bit of a tease because you don't actually get to taste the food they make. So we didn't get to try the Foie Gras, but I did get a picture and a signed cookbook! There are always a plethora of famous chefs invited to the event from around the U.S., so if you're into star-chef spotting, this is the event for you!
The addition of the Sunday Morning Tillamook Brunch Village was brilliant. Now you can end the weekend right with a crazy array of delicious brunch foods. In 2014, some of the chefs cooking up breakfast were Franklin's Barbecue (Austin), Charm City Cakes (Los Angeles) and Black Seed Bagels (NYC), in addition to local Portland chefs and restaurants.
Check out Oregon Live's slideshow of some of the best dishes served for brunch. It's heavenly food porn. Also check out this post by Ice Cream & French Fries for even more mouthwatering photos of the event. It takes place from 11am-2pm on Sunday in Pioneer Courthouse Square and the ticket costs $75.
With so many great events, it's hard to choose what to do. Since each event costs quite a bit, it's difficult to go to everything, unless you have an unlimited budget. Most of the events sell out early, so if you have a desire to attend, you should get tickets early – like months in advance early!
Have you been to FEAST? Tell us what you liked most about the event and which marquee events you attended.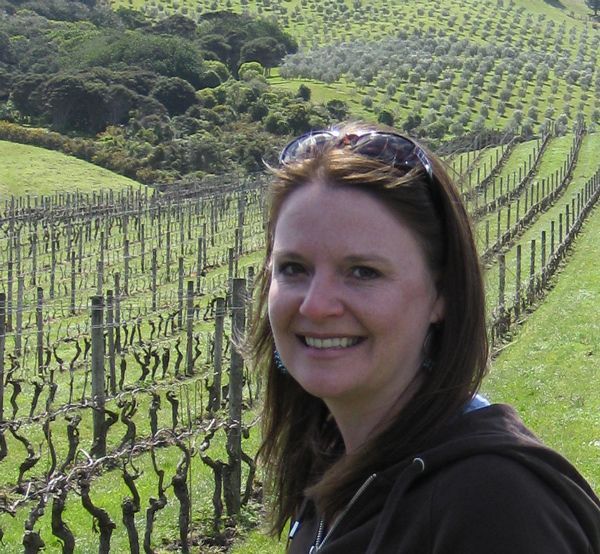 Laura Lynch, creator and writer of Savored Journeys, is an avid world traveler, certified wine expert, and international food specialist. She has written about travel and food for over 20 years and has visited 70+ countries.