Finding the best airfare is a daunting task. With so many websites and airlines to choose from, how do you know that you're getting a good deal?
The prices are very dependent on fluctuating circumstances, but there are some tried and true strategies that can help you find and buy the best ticket available at the moment.
We've been using these strategies successfully for years to find great airfare, even when it feels like the odds are against it. These strategies are proven to help you find significant savings.
Research is always the best plan of attack for finding a great deal, so you will need to search with multiple tools and spend a bit of time on it, but it doesn't have to be difficult.
Quick. Check these necessities off your prep list!
13 Strategies to Help You Find the Best Airfare
1. Be spontaneous.
Instead of having a set destination in mind, go where the sale is. It can be fun and spontaneous to start your vacation planning by looking at airfare possibilities first.
We like to use Skyscanner to check flights to "everywhere". To do it, just open that link there, type in your city and then type Everywhere in the destination field.
You might not be aware of destinations that are on sale and letting that information influence your destination can save you a significant amount of money and lead you on an adventure you never thought of.
When a storm was moving in on London one March, we wanted to be somewhere warm so bad. On Thursday evening, we went to Skyscanner with an Everywhere request and we were on our way to Valencia, Spain, the next day for a long weekend away from the snow!
2. Travel in the off or shoulder season
If you're set on a specific destination, you will always find the best airfare during the off season and shoulder seasons. So be sure to check when that is and plan your travel during those months.
It may be a bit colder or rainier than during the peak season, but not only will you find cheaper airfare, you'll reap the benefits of lower hotel and tour prices and smaller crowds to contend with.
3. Sign up for deals and alerts via email and social media
Airfare sales are often very short-lived, so in order to take advantage of these lower fares, stay connected to airlines and travel consolidators via email newsletters, Facebook and Twitter.
Be prepared, so when a fare sale is announced you can pounce on it. Some flexibility is required when taking advantage of fare sales, so if your travel plans are not flexible, you may not have much luck with spur of the moment sales.
We like to use SecretFlying.com for the best deals and alerts.
4. Receive alerts from online travel sites
Travel sites like Travelocity, Kayak, Expedia, and Skyscanner will let you know when fares have dropped to your destination. You can set alerts on these websites for specific destinations and even dates, and they'll notify you directly via email when the price drops.
This is a great way to keep track of sales and deals without having to spend every waking hour checking around on various sites.
5. Package your flight, hotel and car
Online travel agent sites like Expedia and Orbitz encourage bundling your trip components together into a vacation package. Doing this can save money over booking everything separately and makes it easy to keep track of your trip details.
The only way to tell if you're getting a good deal is to do the research, but you'll likely find it's worthwhile to book them together.
6. Check as many sites as possible
If you're looking for the lowest airfare, you're going to have to do the work to find it. Just checking the prices and routes on one or two sites won't uncover the best options.
There are many different types of travel sites out there to help with your research. Try a couple of online travel booking site like Expedia.com, aggregators like Kayak.com and momondo.com, but also check directly on the airline website – especially those airlines, like Southwest, that do not include their data in the aggregators.
The more sites you go to, the more you'll start to notice the inconsistency in both prices and routes and you'll be better equipped to pick the one that suits you best.
7. Finding a great deal isn't always about the cost of the ticket
Additional costs such as baggage fees, onboard amenities and food, and taxes can add up to make your low-cost ticket a not so great deal. Take all of the extras into consideration before making the purchase so you know what the bottom line is, especially on budget airlines like EasyJet.
Sometimes a better flight time and no baggage fee is better than a low-cost ticket.
You can also sometimes find free stopovers in a city you've been wanting to visit, which will save you the cost of eventually flying to that city separately. We've found free stopovers in cities like London, Amsterdam, and Frankfurt.
8. Consider booking the outbound and inbound legs of your trip on different airlines
While it's more convenient to fly on one airline for the entire journey, it sometimes pays off to fly each way on a different airline.
For instance, for a flight to Orlando, a round-trip ticket on a single airline could cost $600, while a one-way on two different airlines can be found for $480. That's a tremendous savings, and all it takes is checking one-way fares on a few different airlines. You can sometimes find exactly what you need at a significant savings.
I use Skyscanner for this, because they will show you hacker fares with legs on two different airlines, so you don't have to look it up separately yourself.
9. Know when to buy
We've all heard the rumors that it's best to book on Tuesday, flying midweek, beginning or including a Saturday night, etc. But is there any truth to these rumors?
While there may be a best and worse day to book, it probably won't net you much of a savings. Which days you travel on have the most influence on price.
10. Don't buy too early
Statistics show that you'll find the best airfare around 45-60 days before your trip, so planning way ahead won't save you any money. Unless you're buying tickets for peak travel times, such as Christmas or during Spring Break, plan to buy your tickets near the 45-day mark for domestic travel and 60 days ahead for international travel.
This rule also excludes any travel you plan to do using airline miles, which you must book as far in advance as possible, even as much as a year in advance.
11. Clear your cookies
No one likes the thought of being tracked, but it's a very real possibility that websites watch your search history. If you're planning to spend any significant time searching for flights, use a private browsing window that doesn't track your history or store cookies.
If you aren't using a private session, clear the cookies on your web browser, or use a different computer altogether before you actually purchase your tickets. It may affect the prices and routes you're seeing, or it may not.
12. Consult airfare predictor sites
Kayak and Google Flights are two sites that have flight price predictors, so you can gaininsight into whether it's better to buy now or wait.
While these sites do give you historical data on the price of tickets to your destination, don't blindly take their word for it. I've had the predictor tell me to wait for weeks only to have the airfare rise dramatically.
The prediction is based on what's happened in the past and can't predict the future, so keep that in mind when deciding to buy.
13. Don't over-think it
If you've spent weeks analyzing and researching your airfare choices, it can become paralyzing to make a final decision and press the purchase button once and for all.
My greatest fear is not that the price will change significantly, because that's rarely a possibility, but that better flight times will open up and I'll regret my choice. But more often than not, better flight times don't come along and the tickets that I didn't buy because of my indecision are also gone.
When you find flights that suit your needs, it's best not to over-think it — just buy those tickets and be glad you can now devote your life to the pursuit of something more gratifying than endlessly searching for flights.
CONCLUSION
I've used one or more of these 13 strategies on hundreds of flights over the past 20 years. While they don't all always work, they can net you a big savings for very little time spent.
Try to incorporate as many as you can into your flight search. It will definitely make it easier to find a good flight and feel good about your purchase.
If you have any other strategies to share with us, leave a comment. We'd love to hear from you.
Like this post? Why not save it to Pinterest?
FOLLOW US on Pinterest, Instagram, Facebook for more great travel inspiration and tips.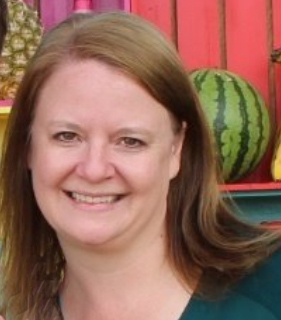 Laura Lynch, creator and writer of Savored Journeys, is an avid world traveler, certified wine expert, and international food specialist. She has written about travel and food for over 20 years and has visited over 75 countries. Her work has been published in numerous guidebooks, websites, and magazines.