Pay attention to industry insights
Use a flight predictor tool
Set up flight alerts
Regularly peruse travel sites for deals
1. Industry Insights from Flight Studies
Many airlines and online booking sites perform annual flight studies, which compile and analyze historical data to make predictions for the upcoming year. Taking a look at these studies can help you decipher when the best time will be to fly, which has a huge impact on the cost of airfare.The online flight aggregator,
Momondo
, provides annual flight study insights that they've gathered that year from over 100 million fares on thousands of routes. They reveal three very important tips in their study, year after year, that you should keep in mind when booking your
airfare
.It all comes down to these three things: When to fly, what day to fly and what time of the day to fly.
⇒ When to Fly to Find Cheap Flights
According to Momondo's flight study, there actually is a "best time" to book your airfare. I always tend to forget the number of days in advance I'm told is the best time to book, but that's probably a good thing anyway, because the amount of days in advance to book changes every year. The new best time is
60 days
in advance of travel.This rule changes by only one day on the route from Europe to Oceania, which is 59 days. Using this information, you can see that if you were to book your tickets 2 months in advance of your trip, you will find the cheapest airfare.
⇒ What Day to Fly
You've heard the same old rumors about what day is best to book
airfare
. This study debunks the myth that there's a best day to book. It actually suggests that there is a best day to fly. And that day is Tuesday.If you consider that most business travelers fly out on a Monday and return on a Friday, while most leisure travelers fly out on a Thursday and return on Sunday, those days are obviously going to be the most expensive. Leaving on a
Tuesday
or Wednesday will yield the cheapest flights.According to the survey,
Saturday
is actually the worst day to fly for cheap airfare.
⇒ What Time of Day to Fly
Can you believe you can actually save money by flying at a specific time of day? It does make sense that
evening is the cheapest time to fly
, because no one likes a red eye flight. That's really good news for me, because I hate early morning flights. For long-haul flights, flying out on an evening flight makes the trip so much easier, because you know you'll be asleep for at least part of the long flight, and you'll arrive in your destination having gotten at least a bit of sleep, rather than being exhausted.You can find more useful flight information about the actual route you plan to take by running a flight search on
momondo.com
, then clicking Flight Insights on the results page.
Kayak offers a few low fare tips based on the compilation of their own data over time. Paying attention to these tips will help you find the lowest airfares.
⇒ Prices Go Up as Flight Approaches
This tip has always held true. While booking as far ahead as possible is always the best (remember the 60 days in advance rule from above), it's never a good idea to wait. Kayak suggests completing your booking 21 days or more in advance. If you can't make that deadline, the next best option is 14 or more days ahead. After 14 days, the prices start to become exponentially higher.
⇒ Saturday Night Layover
This is one of the trends we've been hearing about for a while now, so perhaps it has some real weight behind it. An Expedia study shows that the best ticket prices still have a Saturday night layover included in them. This has always been good news for the typical traveler who takes a week off work and includes weekends to extend their travel. Leaving before Saturday can potentially save you some money.The study found that in Southern Europe, building in a Saturday night stay saves travelers an average of 57% on the cost of the flight. But it doesn't always work that way. In Northern Asia and China, the Saturday night trick doesn't net any savings. You also have to take into account the fact that in many areas, hotel rooms are more expensive on Saturday night, thus adding to the overall cost of the trip. So in the long run, it might not save you anything.
⇒ Combine Flight & Hotel
Another nugget gleaned from the Expedia study is that you can save significantly by bundling your flight and hotel together. I was booking a flight within Europe recently and the booking tool showed me that I could save 100% on my flight by booking it together with my hotel. This is because the savings of booking them together was equal to or more than the cost of the flight alone.There are many flight tools that offer these discounts for combining your plans. Expedia, Kayak and Travelocity are three of the top ones. Be sure to try both ways so you can see what the cost savings is.
⇒ Be Flexible
One of the most important tips for finding low cost airfare is to be flexible. If you go into booking with a firm date and time you absolutely must fly, you may find that you've chosen the most expensive.
Being flexible gives you the option to choose the day or time that is cheapest. For instance, as Kayak suggests, "You'll probably find that flying Saturday is cheaper (though not so much for international travel). Likewise, travelling mid-week (Tuesday or Wednesday) is usually cheaper than Monday or Thursday/Friday: consultants love to travel on Monday mornings and fly back Thursday."
Kayak also suggest that the "key to getting the lowest fare is to fly when others are not." They say that the low times vary by route "(early morning and late night are good for leisure routes, mid-day is usually best for business routes)."
You also shouldn't plan to fly during peak season, either. For instance, if I want to fly to Barcelona, it will cost as least double if I go during the summer as opposed to the fall. this is because it's peak travel season in Europe.
PRO TIP: To find the cheapest flights possible, select both "flexible dates" and "anytime" option when searching for airfare.
2. Use a Flight Predictor Tool
While flight predictors don't work all the time, they do offer more industry insight to travelers who are looking to save money on airfare.There are a number of flight predictors you can use to find cheap fares. But do they work? And how? There hasn't been an extensive study on whether flight predictors can accurately predict future flight prices, but they do help you weigh the options and make a more informed decision.
Our Favorite Flight Predictors
Google Flights
The tool to use first and foremost is
Google Flights
. It uses historical data to predict the future fare price. They give you a whole slew of options for finding better airfares, like cheaper dates, a 10-day price graph to see prices around your chosen date, and tips on how to save money by combining your booking.For me, the price graph is the most useful part of this tool. From the below graph, I can clearly see that traveling just 4 days before or after my chosen date would save me $87.
You can also sign up to track prices on a specific route. I also really like the "best flights" tool that shows you the best possible flight, taking time, price and duration into account. It's like having a travel agent on your side.
Hopper
I particularly like
Hopper's
Watch & Book App (it's only available as an app, so you'll have to download it to your phone to use it). Hopper uses current and past data to predict when is best to buy within the next year, and they say they achieve up to 95% accuracy.
Here's how it works. Open the app, put in your flight path and search. You can then see current flight deals or "watch this trip" which will set up an alert that will notify you when a deal arises.The app will also tell you when the price is low, comparatively, so you can book it right away. It also gives price predictions to help make an informed decision.
3. Set Up Flight Alerts
Travel Alerts help you track dips in fare for specific routes you're interested in. Alerts can be highly valuable if you're ready to buy and can jump on a deal as soon as it surfaces.Fares are being added at all times of the day, every day, to reservations systems. There's no one time that flights are being added. Thus you must be prepared and ready to scoop up a good fare when it gets added.If you truly want to get the best airfare deals, you need to be in the know, and that requires being connected to the best travel alerts that let you know within a few minutes of a great fare being added to the reservation system, so you can book the deal right away.Trust me, when you receive the alert and it works for you, book it immediately. Don't wait, or it will be gone.
Our Favorite Flight Alert Systems
Kayak
As you can see from the screenshot above, Kayak allows you to watch just about every aspect of your travel. You can watch a flight, hotel or car deal, you can watch your specific search, or you can watch one specific route. I've used them all and love how easy it is to set up.
Hopper
Hopper wins again for flight alerts. Their awesome "watch this trip" feature is a great way to be notified quickly about a flight deal. You can set the alert on any route and it will instantly send you an email with the deal it found.
Airfarewatchdog.com
Another great tool for travel alerts is
Airfarewatchdog.com
. They have 3 alert options you can sign up for: weekly tips and deals, flights from your departure airport, or deals on the specific route you specify. They also have an active Twitter account that tweets popular deals all the time, so you can scoop up a great fare to somewhere you weren't even planning to travel. This is a great way to travel spontaneously or find good weekend trips.
RouteHappy
If you have specific concerns about the flight, like how much room the seats have and which airline gets the highest rankings, you can use
RouteHappy
to find the best or cheapest flight that meet your specifications, based in a happiness score.
Skyscanner
You can also set an alert on
Skyscanner
. As long as you're signed in, you an create a price alert for any route you search for. They will email you when there is a change to the price.
4. Regularly Peruse Travel Sites for Deals
I am a serial traveler. If I'm not currently traveling, I'm looking up deals for where I might travel to next. I always have my eye out for good deals. That way when one comes around, I'm poised to pounce on it.You can stay on top of travel deals by regularly checking a few key sites that list great deals. I suggest bookmarking these sites so you can quickly get to the general travel deals, or even set a link to specific deals like
cheap flights from Singapore to Hong Kong
, or hotels deals in France, or all-inclusive packages in Mexico.
Our favorite travel deals sites
Conclusion
There really are quite a few ways to help yourself find a good airfare, even if the typical "rules" don't pay off for you. If you're vigilant and do enough research, you'll know when you see a good fare and you'll be prepared to snap it up.If you of any additional tips and tricks that have netted you a good fare, please share!
Like this post? why not share it on your Pinterest board ↓↓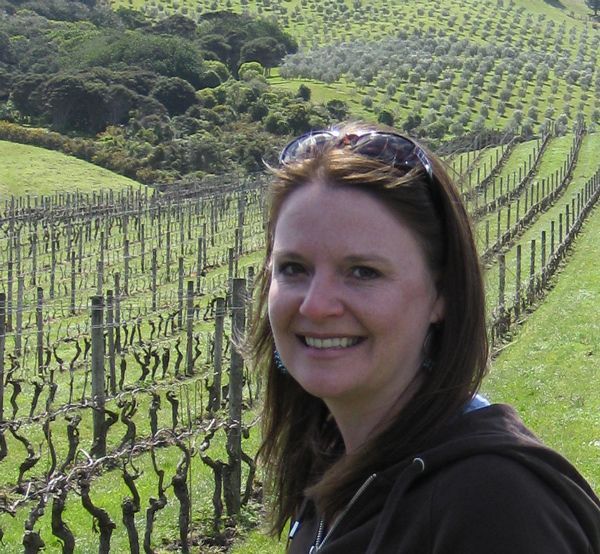 Laura Lynch, creator and writer of Savored Journeys, is an avid world traveler, certified wine expert, and international food specialist. She has written about travel and food for over 20 years and has visited 70+ countries.