Contrary to popular belief, the sun does make an occasional appearance in Seattle. In fact, the summer months (July & August) are almost entirely filled with sunny days. When the sun does come out, Seattleites have been known to drop everything and rush to their favorite outdoor spot.
Head out on a hike, take a dip in the lake, pack a picnic and find a grassy spot – it's all part of embracing the wonderful weather.
Of course, there are dozens of fun things to do in Seattle, but many of them are indoor activities. On a particularly beautiful day, you can't really help but get outside and soak up as much of the lovely Pacific Northwest as possible.
In case you need some inspiration for enjoying the beautiful weather, here are some of our favorite ways to enjoy Seattle on a sunny day.
Are you planning your trip to Seattle?
Get into the city on the Sound Transit Light Rail or get an Uber or Lyft.
Rent a car at the Seattle airport through Discover Cars.
Where to Stay in Seattle:
The Westin Seattle – Can't get a better location, great rooms at a good price.
Sheraton Grand Seattle – Great location in the middle of town, walkable to everything.
Best Tours and Experiences in Seattle: (if you do nothing else, do these!)
If you're in Seattle for longer, be sure you read our guide with 43 fun things to do in Seattle. Here's our essential travel guide to Seattle. The top restaurants, where to find the best tacos, and breweries to visit.
Activities in Seattle on a Sunny Day
Save time and money with the Seattle CityPass
1. Walk/Bike/Run/Rollerblade on the Waterfront
One of my favorite activities on a sunny day in Seattle is to walk or bike along the waterfront. Since Seattle is situated right on Elliot Bay, there are many opportunities to walk along the waterfront. You can take your choice of places to go and see.
One of my favorite waterfronts in Seattle is along Elliot Bay. Start out at Olympic Sculpture Park on Alaska Way. Pass by some playful sculptures on your way to Myrtle Edwards Park and the beginning of 1.25 miles of walking and biking paths that wind along Elliot Bay, where the true splendor of the city is on full display.
Other great waterfront areas in Seattle are at Carkeek Park, Gasworks Park (there's also a fantastic view of downtown Seattle from here), and Golden Gardens Park.
Stroll along the path, pick a spot in the grass to relax, or toss some rocks in the water on the little patch of beach. It's a great way to spend a couple of hours in the sun.
Located in Ballard, and also on the Puget Sound, Golden Gardens is very popular with locals, but not that well known among visitors and tourist. The park has extraordinary views of Puget Sound and the Olympic Mountains.
There's a long stretch of coastline to walk, bike, run, or rollerblade on , a patch of sandy beach to sunbathe on, and a short forest trail to hike along.
Tours you may enjoy:
2. Take a Ferry Ride
The best way to enjoy the magnificent views of the Puget Sound is to take a ferry ride. You don't have to be going anywhere to enjoy the ferry.
On nice days, we often go out and take a ride on the Seattle to Bainbridge ferry just to be on the water. It's only a 35-minute ride and it docks a few short blocks from the great shopping and eating on Bainbridge island.
You don't have to stay in Bainbridge if all you're doing is riding the ferry east. You can just reboard the boat and head back to Seattle, if you want. The current fare (as of May 2021) is $9.05 for adults and $4.50 for seniors and youth. You don't have to pay for the return journey.
For a longer trip, the Seattle to Bremerton ferry is an hour-long trip and passes through scenic waterways bursting with wildlife. Having the wind in your hair and the Seattle skyline in full view will make you yearn for more sunny days like this.
Tours you may enjoy:
3. Happy Hour on Lake Union
Seattle is known for its plentiful array of happy hours, but on a day with pristine blue sky and a hint of summer in the air, enjoying a drink around Lake Union is the place to be.
A great place to start is Westward, with outdoor seating that's so close to the water you might have to restrain yourself from enjoying a swim with your beer. They even have an outdoor firepit for cool nights.
With a 14th-floor rooftop bar, swinging chairs, and a great view, M Bar is the perfect spot for a sunny day happy hour. The views are incredible and there's a lot of outdoor seating.
4. Kayaking in Puget Sound
How many cities are there where you can rent a kayak right in the city center and boat around on the pristine lakes and waterways? In Seattle, it's not only something you can do, but something locals do often during sunny days in Seattle.
There are two standout places in Seattle to go kayaking. Experienced kayakers can rent from Alki Kayak Tours in West Seattle, where you can go out into Eliot Bay on your own. Those of us with a little less confidence can join one of the daily guided tours. A second location is the Northwest Outdoor Center on Lake Union. On nice days in Seattle, the lake is often dotted with sailboats and kayakers enjoying the sun.
If kayaking isn't your thing, you can also rent row boats, canoes, or even paddle boards from many of these rental shops. At the Center for Wooden Boats, you can visit the museum of wooden boats, take a class, rent a boat – whatever you fancy.
5. Picnicking in the Park
Grab some local delicacies at Pike Place Market and head out to Carkeek Park, located in the Broadview neighborhood of Seattle – a perfect fair-weather picnic spot, with a beach, BBQ grills, hiking trails and plenty of grass to enjoy. You have to get there really early to snag a grill, so we say skip the cooking and enjoy a northwest inspired picnic on the beach.
An alternative if the beach is too crowded is Gas Works Park, on the site of the former Seattle Gas Light Company gasification plant. Leftovers from the factory make it a really fascinating place to see. But you'll also be rewarded with the best skyline view of the city and plenty of open grassy spaces to sprawl out on a blanket in the sun.
It's located on the south side of Lake Union. The park is also located right along the popular Burke Gilman trail, which is used by runners, walkers and bicyclists.
Gasworks park is a lovely place to hang out for a picnic or an afternoon of kite flying. Dogs are welcomed at the park and you'll see many residents hanging out there with their dogs. If you're a photographer, you won't want to miss the opportunity for some great photos of Seattle from this park.
6. Go Wine Tasting
You don't have to go all the way to Woodinville for wine tasting in Seattle (although it's one of our favorite things to do). There is a large conglomeration of wine tasting rooms, breweries, and distilleries to visit in SODO.
One of our favorite places to hang out on a nice day in Seattle is at SODO Urban Works, where you'll find a bunch of wineries, like Sleight of Hand, Rotie, and Nine Hats (along with Nine Pies pizza) have taken up space to offer tastings and meet & greets with the wine maker.
The best way to experience this area is to spend a few hours going from winery to winery, grab a seat outside and enjoy the wine and some food.
A tour you may enjoy:
7. Go Beer Hopping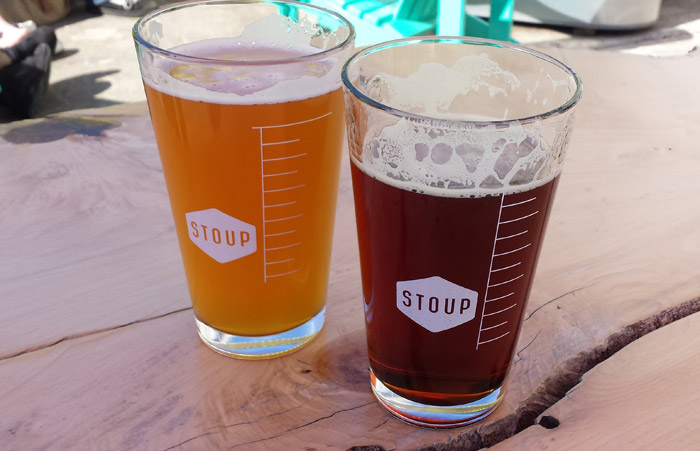 Seattle is home to dozens of great craft breweries. One of the ways locals like to spend a nice day in Seattle is sitting outside at one of the local breweries drinking a pint of IPA.
Since many of the breweries are clustered in a few areas around Seattle, it's been come a beloved activity to do some beer hopping. Two of the best areas for this are Ballard and SODO. In Ballard, you can start at Reuben's Brews, then head to Stoup Brewing and Lucky Envelope.
Another great collection of breweries can be found int he SODO area. Start at Seapine Brewing, then make your way to Georgetown Brewing and Two Beers. Check out our full list of essential Seattle breweries.
All of these breweries have great outdoor areas where you can enjoy your beer, and sometimes a food truck or two are parked outside, as well.
CONCLUSION
These are my top Seattle sunny day activities. Nothing makes me feel better than just being outside when it's nice in Seattle. It's important to take advantage whenever you can. Hopefully you'll be traveling in the summer and get to do all of these activities yourself, while you're there!
Like this post? Why not save it to Pinterest?
FOLLOW US on Pinterest, Instagram, Facebook for more great travel inspiration and tips.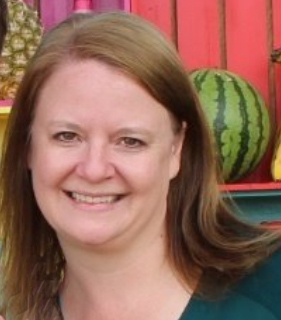 Laura Lynch, creator and writer of Savored Journeys, is an avid world traveler, certified wine expert, and international food specialist. She has written about travel and food for over 20 years and has visited over 75 countries. Her work has been published in numerous guidebooks, websites, and magazines.