I'm always on the lookout for foodie activities to do in any city I visit, and Boston definitely ranks high for great food activities, but it's also one of my favorite historical cities in the U.S. to visit (second only to Philadelphia).
When it comes to experiencing a new city – discovering and trying new foods is priority number one for me, but not at the sake of snubbing other activities and attractions the city is known for. That's the ultimate reason why it's a great idea to incorporate some foodie things to do in Boston, because you can combine food and history for a perfect itinerary.
» You might be interested in this Boston to Bar Harbor, Maine Road Trip.
A food crawl is definitely in order when visiting Boston, but instead of just hopping around to random places and missing out on the history that makes Boston so unique, why not integrate food exploration with the typical historical activities one must embark on when in the city.
Enjoy both at the same time! Consider stopping by a pub or two while on the Freedom Trail, or spend an hour relaxing at Quincy Market. Food always enhances a journey.
Food-Related Activities in Boston
1. Freedom Trail Beer Crawl & Food Tours
The Freedom Trail is a 2.5 mile easy-to-follow red brick line that links 16 historical sites together around the streets of Boston, and it's free. It starts from Boston Common and winds its way through Boston landmarks such as the State House, Boston Massacre Site, Paul Revere's House, USS Constitution, before ending up at the Bunker Hill monument in Charlestown.
The trail also takes you through Boston's famed North End, where you'll be sure to return during your Boston vacation to sample the superb Italian restaurants or stroll around this little corner of Italy.
The first time I was in Boston, I downloaded the Freedom Trail map and walked it, along with everyone else, without knowing there were so many great restaurants, pubs and craft breweries along the way. For foodies, a great way to experience the Freedom Trail is on a food or beer tour.
You'll try four different craft beers along the route if you go with this Historic Pub Crawl small group tour. If you want to go it alone, try stopping off at three of Boston's oldest and best taverns: Bean Town Pub, the historic Green Dragon Tavern and Bell in Hand Tavern. Make sure you try a Sam Adams Boston Brick Red along the way. It's only served in Boston.
This food tour on the Freedom Trail starts in the popular North End and continues along the Freedom Trail. Snack your way through this historic Italian neighborhood, trying fresh bread at a hidden bakery and enjoying an Italian salumeria. Once fortified, walk the Freedom Trail to discover the rich history of the American Revolution and experience the modern city Boston is now.
Additional tours to book:
2. Take a City Brew Tour
Did you know that Boston has a ton of craft breweries? One of the best ways to sample the beer while having a great time is to take a City Brew Tour in Boston. Explore historic Boston breweries while also discovering the wonders of the new, most innovative craft breweries to join the Boston beer scene. Revel in beer knowledge, great food, comfortable transportation, and lots of delicious beer!
Sample up to 16 beer styles across 4 stops (Only with Curated & VIP Ticket)
Beer & meal pairing
Comfortable round-trip transportation
Exclusive access to Boston's best breweries
Interactive lessons in beer history and culture
3. Quincy Market at Faneuil Hall Marketplace
Quincy Market is a historic market complex, also called Faneuil Hall Marketplace, in downtown Boston. It houses over 50 International restaurants, pubs and food vendors. You could get lost in there, and you won't regret it. Just make sure you arrive hungry, which won't be a problem if you stop off there on your walk along the Freedom Trail (it's at about the halfway point.)
For lunch or dinner, there are some good chain restaurants to try, like Legal Seafood, The White Bull Tavern, and Bostonia Public House. Union Oyster House is one of my favorite lunch spots. It's one of the oldest restaurants in the city and still serves up some great seafood and Boston favorites.
4. North End History Food Tour
The North End is the oldest neighborhood in Boston and full of old world Italian culture. Italians still make up almost 40% of the population in this neighborhood and that means there is some fantastic authentic Italian food to try.
The best way to hear about the history of the area while sampling some of the best food available is to go on a North End Food Tour. You sample seafood, Italian dishes, and other fare as you explore the city's North End neighborhood.
Along the way, you'll be introduced to some of the history that built this area into what it is today, and eat at some of the best Italian eateries and cafes in the country.
Additional tours to book:
5. Discover Unique Neighborhood Food
The neighborhoods of Boston offer a unique and different view of the city than most tourists will see while visiting. Instead of sticking around the downtown area, check out some of the outlying areas and learn more about what makes Boston the melting-pot that it is.
Many of the neighborhoods specialize in certain cuisines, so it's only natural to combine the two pursuits. Check out the restaurant list on BestBoston.com for ideas of where to go and what to eat. You'll find lots of good information about the neighborhood, what they're known for and what type of food is prevalent there.
For instance, the South End is great for International food and Charleston is the place to go for up-and-coming hot restaurants. Try Brewer's Fork or Figs by Todd English's in Charlestown. You won't be disappointed.
6. Explore Boston's Craft Beer Scene
Boston is home to some famous breweries like Samuel Adams and Harpoon, so you can imagine there is a thriving culture of microbreweries, distilleries, and cider houses throughout the city. A brewery tour is one of the best ways to experience Boston's beer scene.
On a brewery tour, you'll learn about the history of each brewery, explore the brewing process, and, of course, drink plenty of beer. This Sip of Boston tour includes up to 12 samples of beer and VIP access to some of Boston's popular breweries. It's a fun way to spend an evening.
Additional tours to book:
7. The Famous Duck Tour of Boston
One of the best and most unique tours is the Duck Tour ride. This is a popular 80-minute tour for first-time Boston vacation visitors. But be warned, during the summer tours are usually sold out by lunchtime – so make reservations in advance. You can pick-up and buy tickets for the tour at three places: The Museum of Science, The Prudential Center in Boston's Back Bay, and New England Aquarium.
The tour is done in a renovated World War II amphibious vehicle. You get to not only experience Boston from the streets of the city, but also from the Charles River – and without getting wet!
During the tour, the bus you're on will become a boat, and you'll see the beautiful Boston skyline from the river that separates Boston from Cambridge.
>> Book your Boston Duck Boat Sightseeing City Tour with Cruise Along Charles River here.
8. The New England Aquarium
As San Diego has its world famous zoo, then Boston has the New England Aquarium.
New England and its coastline have a history of fishing and whaling. But today instead of harpooning whales, New Englanders spend most of their time saving them. And the aquarium is a vital link in the area's ocean preservation movement.
The centerpiece of the aquarium is the giant tank. The floors of the aquarium run around the tank and up four levels. At the top you get to peer down into a coral reef and listen as the staff explains about the tank and the fish that live in it.
You'll get the answer to questions such as: "Why don't the big shark fish eat the little tasty fish?" or "How old are those huge sea turtles swimming around down there?"
Your ticket will include a visit to the Discovery next to the main building, where you can see and learn about sea lions during an amazing show. A few years ago the Aquarium opened an IMAX theater that shows a mixture of sea-related and general science films.
A word of warning – this is a favorite Boston vacations attraction for families so it can get crowded. But you'll always get in, even when the ticket line seems to stretch for miles.
9. Beacon Hill
Beacon Hill is a popular walk for people on a Boston vacation. Here just off Boston Common you can stroll around Louisburg Square and admire the picturesque block of perfectly preserved residences.
This quiet and bewitching area is full of alleys and narrow red brick cobbled streets, where time has stood still for the last century. It's a sheer delight to walk. You'll find walled gardens and an authentic 19th century neighborhood feel. Even the original gas lights remain on streets lined with ancient elms.
While many tour buses and trolleys drive through Beacon Hill, the only real way of experiencing it is by foot. So put on some comfy walking shoes, take out your camera and take in the fantastic scenery.
Tours to Book:
Where to Stay in Boston
Depending on what you want to get out of your Boston visit, there are many different areas of the city that are great for visitors. We like the Back Bay and Downtown neighborhoods because they are incredibly convenient to the top Boston attractions. Back Bay has a walk score of 96. Downtown has a 97. Beacon Hill is another area to consider, with a walk score of 98.
Hotels
Conclusion
Whatever you do when you're in Boston, don't miss out on all the great food opportunities the city has to offer. Combining food with sightseeing will enhance your perspective of the city and offer a welcomed respite from all the walking.
What are your favorite food-related things to do in Boston? Tell us about them in the commons section!
Quick. Check these necessities off your prep list!
Like this post? Why not save it to Pinterest?
FOLLOW US on Pinterest, Instagram, Facebook for more great travel inspiration and tips.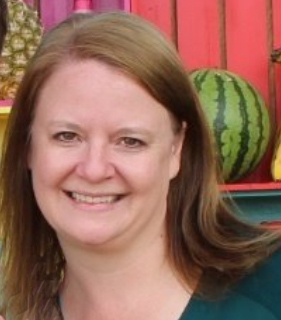 Laura Lynch, creator and writer of Savored Journeys, is an avid world traveler, certified wine expert, and international food specialist. She has written about travel and food for over 20 years and has visited over 75 countries. Her work has been published in numerous guidebooks, websites, and magazines.