I'm always on the lookout for foodie activities to do in any city I visit, and Boston definitely ranks high for great food activities, but it's also one of my favorite historical cities in the U.S. to visit (second only to Philadelphia).
I think most of us die hard foodies are the same when it comes to experiencing a new city – discovering and trying new foods is priority number one, but not at the sake of snubbing other activities and attractions the city is known for. That's the ultimate reason why Boston is such a great foodie destination – you can combine the two and get the best of both worlds!
A food crawl is definitely in order when visiting Boston, but instead of just hopping around to random places and missing out on the history that makes Boston so unique, why not integrate food exploration with the typical historical activities one must embark on when in the city. Enjoy both at the same time! Consider stopping by a pub or two while on the Freedom Trail, or spend an hour relaxing at Quincy Market. Food always enhances a journey.
1. Freedom Trail Beer Crawl
I would love to take credit for this idea, because it's awesome, but the Freedom Trail Beer Crawl is an actual tour you can take. The first time I was in Boston, I downloaded the Freedom Trail map and walked it, along with everyone else, without knowing there were so many great pubs and beers to be had along the way. Sam Adams beer rules in Boston, so you'll try a couple of Sam Adams beers along the route if you go with TheFreedomTrail.org's Historic Pub Crawl tour. If you want to go it alone, try stopping off at three of Boston's oldest and best taverns: Bean Town Pub, the historic Green Dragon Tavern and Bell in Hand Tavern. Make sure you try a Sam Adams Boston Brick Red along the way. It's only served in Boston.
2. Quincy Market at Faneuil Hall Marketplace
Quincy Market is a historic market complex, also called Faneuil Hall Marketplace, in downtown Boston. It houses over 50 International restaurants, pubs and food vendors. You could get lost in there, and you won't regret it. Just make sure you arrive hungry, which won't be a problem if you stop off there on your walk along the Freedom Trail (it's at about the halfway point.) For lunch or dinner, there are some good chain restaurants to try, like McCormick & Schmick's, Legal Seafood and Houston's, where you can try some Boston Chowder or a buttery lobster roll. Union Oyster House is one of my favorite lunch spots. It's one of the oldest restaurants in the city and still serves up some great seafood and Boston favorites.
3. Italian History Food Tour
The North End is the oldest neighborhood in Boston and full of old world Italian culture. Italians still make up almost 40% of the population in this neighborhood and that means there is some fantastic authentic Italian food to try. The best way to hear about the history of the area while sampling some of the best food available is to go on a North End Little Italy Food Tour with a company like Yummy Walks. Along the way, you'll be introduced to some of the history that built this area into what it is today, and eat at some of the best Italian eateries and cafes in the country.
4. Neighborhood Food Crawl
The neighborhoods of Boston offer a unique and different view of the city than most tourists will see while visiting. Instead of sticking around the downtown area, check out some of the outlying areas and learn more about what makes Boston the melting-pot that it is. Many of the neighborhoods specialize in certain cuisines, so it's only natural to combine the two pursuits.
Check out the restaurant list on BestBoston.com for ideas of where to go and what to eat. You'll find lots of good information about the neighorhood, what they're known for and what type of food is prevalent there. For instance, the South End is great for International food and Charleston is the place to go for up-and-coming hot restaurants. Try Navy Yard Bistro, Brewer's Fork or Todd English's Figs in Charleston. You won't be disappointed.
Whatever you do when you're in Boston, don't miss out on all the great food opportunities the city has to offer. Combining food with sightseeing will enhance your perspective of the city and offer a welcomed respite from all the walking.
What are your favorite food-related things to do in Boston? Tell us about them in the commons section!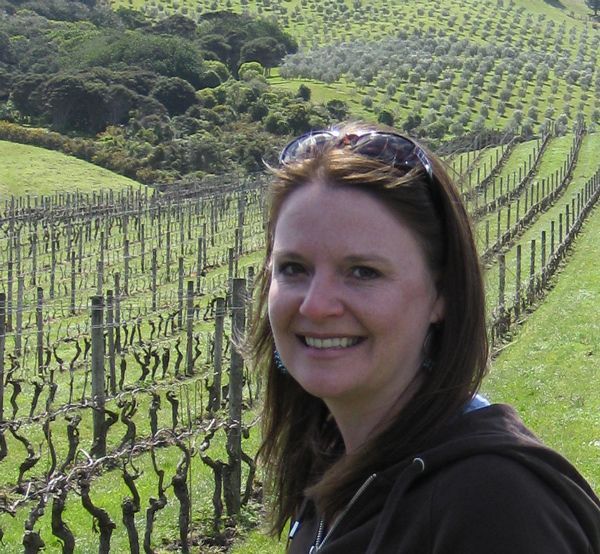 Laura Lynch, creator and writer of Savored Journeys, is an avid world traveler, certified wine expert, and international food specialist. She has written about travel and food for over 20 years and has visited 70+ countries.