Our Global Gourmet recipe series is designed to bring the foods we loved while traveling into our own kitchens and onto our own dinner tables.
We've had some really fantastic food around the world, but one of the meals I will always remember was in Porto, Portugal, on the waterfront in Matosinho. We had a whole grilled branzino at a waterfront seafood restaurant that was the stuff of magic.
You pick your fresh seafood or fish that is on display, and then have them grill it up at their outdoor grilled station with some salt and olive oil. It was so simple, yet so delicious. I remember wanting to know how to make grilled branzino like that at home, so I could have it anytime I wanted.
It didn't take me long to do just that. It's not difficult to make this wonderful branzino at home. You can cook it on the grill, or on the stove top. It's very versatile.
Also try this Portuguese dish: Bacalhau à Minhota
What is Portuguese Grilled Branzino?
Branzino is also known as European sea bass or Mediterranean sea bass. It's a very universal fish, as it can be found all over Europe, in the Balkins and the United States. It's a popular dish on many restaurant menus due to its firm, white, delicate-flavored flesh and few small bones.
The fish ranges in size from one-and-a-half to three pounds and is very manageable to cook at home. It's a prized fish in Italian, Spanish, and Greek cuisines and is often prepared grilled, roasted, poached, steamed, or braised whole.
My favorite way to prepare it is on an outdoor grill over coals with a little olive oil, salt and pepper to help crisp up the skin, and served whole. You can have your fish monger or grocery fish counter scale the fish and remove the bones and head, if you like.
For me, that makes the process of cooking it at home a lot more convenient and easy, which I prefer. But it's really up to you. Another great aspect of Branzino is how healthy it is. If you're on a low-carb diet, it's perfect.
Do some vacation dreaming: What to Eat & Drink in Porto, Portugal
Today's recipe is a lemon-stuffed whole branzino that can be done on an outdoor grill or even indoors on the stovetop. If you don't want to have a lingering fish smell in your house, I recommend an outdoor grill.
This recipe is perfect for the holidays because you can make enough for the whole family, it's impressive, delicious and light.
How to Make Grilled Branzino
Making Branzino couldn't be easier when you ask at the fish counter to have the fish cleaned and scaled for you. The biggest pain in cooking whole fish is having to debone and scale them yourself. You'll likely end up with scales all over your kitchen.
At some markets, you might have to pay a bit extra for this service, but believe me, it's worth every penny. For Branzino, or other whole fish, you don't want the bones to be removed, because they are what keep the fish moist and add tremendous flavor.
Rinse your fish with cold water and pat them dry. In order for the skin to get crispy, it needs to be very dry. Season the inside of the fish with salt and pepper, place a sprig of rosemary and two lemon slices inside and fold the fish shut. Brush on a bit of olive oil and season the outside with salt and pepper. Now you're ready to begin grilling.
If you're using an outdoor, make sure the grate is clean and lightly oiled (this will prevent the fish from sticking to the grate). Be sure to heat up the grill at 350-400 degrees for a good 20 minutes before placing the fish on the grate.
Inside, make sure the pan is nice and hot before laying the fish into the pan. It will take only about 6 minutes per side to cook over high heat. To get amazing crispy skin, don't move it around at all until it's ready to be flipped, and only flip it once.
You can serve the Branzino with your choice of side. We recently served it to family with grilled Bok Choy. Brussels sprouts, a garden salad or a side of grilled potatoes would also be great. In Portugal, our grilled sea bass was served with a side of potatoes and braised greens with a wedge of lemon. Perfecto!
Pairing Grilled Branzino with Wine
We all know that fish is best paired with white wine. Mild-flavored white fish with fillets that are usually thin, like Branzino, pair very well with crisp, refreshing whites like a Vinho Verde that comes from the nearby Minho region of Portugal, between Porto and the Douro Valley.
Branzino can be overpowered by big, oaked whites like buttery Chardonnays or Viognier, but if you add a rich butter sauce to the fish, you could stretch the pairing to include a stainless steel Chardonnay. For me, the best pairing for Branzino is a sparkling wine or Champagne.
Washington State has a lot of really great sparkling wines that we don't often get to pair with food, so when there's an opportunity, I take it! You can also use Prosecco, Cava or any true French Champagne.
Other Recipes to Try
Yield:

4 servings
Lemon-Stuffed Grilled Branzino
Branzino is a delectable light, mild-flavored fish that is perfect when grilled whole, with just a little olive oil, salt and pepper.
Ingredients
4 whole branzini (small)—scaled and cleaned, bones remaining
Salt and pepper
4 sprigs rosemary
1 lemon, thinly sliced
1 tbsp extra-virgin olive oil
Instructions
Preheat an outdoor grill or indoor grill pan.
Season the inside of the fish with salt and pepper. Stuff with two lemon slices and a sprig of rosemary. Brush the outside of the fish with the olive oil and season with salt and pepper.
Grill the branzino over high heat for about 6 minutes per side (depending on the size), until browned and crisp. Only flip once during cooking. Serve while hot.
Tools We Use
Sale
Sale
Sale
Sale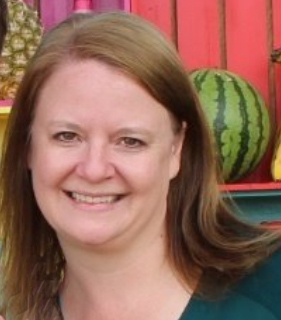 Laura Lynch, creator and writer of Savored Journeys, is an avid world traveler, certified wine expert, and international food specialist. She has written about travel and food for over 20 years and has visited over 75 countries. Her work has been published in numerous guidebooks, websites, and magazines.
Last update on 2023-12-07 / Affiliate links / Images from Amazon Product Advertising API