The food scene in Fort Lauderdale is fantastic, especially along trendy Las Olas Boulevard, where there are dozens of exciting options for foodies. Las Olas Boulevard is a hot spot due to its proximity to the beach and its abundance of trendy shops, bars and restaurants.
As with any trip I take, my first order of business in Fort Lauderdale was a food tour. Within a couple hours of arriving in the city, I was well on my way to discovering some of the food spots that are lighting up the dining scene on Las Olas Boulevard.
I highly recommend the restaurants on our list, below. If you do go on a food tour, it's likely the restaurants will be different than the ones we've include. However, you can always create your own food tour by going to the places we mention and ordering one or two small places at each place.
YOLO Restaurant
YOLO is a trendy restaurant with a lovely outdoor patio where you can relax on couches surrounding a fire pit, and an exciting open-kitchen concept inside so you can watch the chefs in action. YOLO serves "thoughtfully prepared contemporary American cuisine paired with warm hospitality in a sophisticated, bustling setting."
I can see hanging out at this restaurant with friends, enjoying a summer evening on the patio, grabbing one of their inventive cocktails and snacking on a few of their shareable appetizers.
We sampled the Grilled Artichokes with lemon aioli dipping sauce, the Szechuan Calamari with Garlic Chili Sauce and the Fire Roasted Corn Dip, all of which were impossible to stop eating. The artichokes were delicious on their own, but once I slathered on the dipping sauce they became irresistible. Everyone at the table clambered for the last scoop of the corn dip.
Yolo has also brightened up the dining scene with their specialty cocktails. And they don't hold back on the booze! The Devil's Hammer is just as it sounds – it packs a serious punch. It has Tequila, Cherry-infused Bourbon, Agave Nectar, Mint Leaves, Orange and Lime. We also had a Strawberry Caipirinha, which was almost too beautiful to drink (though I got over that pretty quick). The Dragonberry Mojito with fresh blackberries was also a hit.
Location: 333 E Las Olas Blvd, Fort Lauderdale | Website
American Social
American Social is located right on the Boulevard and is the place to go if you're looking to try some of the local craft beer. They even have pour-it-yourself beer taps at some of the tables.
The beer scene is unfolding in Fort Lauderdale and South Florida, and you can find a few of those local beers on taps here, like Funky Buddha, Hollywood Brewing and Blue Point Brewing.
They serve American gastro pub fare, like shrimp & pesto flatbread, lobster grilled cheese and a Cuban sandwich with Serrano ham. We tried a bunch of different flatbreads, including the Truffle Wild Mushroom and BBQ Boursin Shortrib. Yum to all of them!
My favorite of the dishes we tried here was their famous Chicken & Waffles. The breading on the fried chicken was especially noteworthy. It was seasoned so well that the salty, savory flavor wasn't overwhelmed by the sweetness of the syrup, which is usually my complaint. The dish was topped with a bourbon mascarpone and cherry compote that kicked it up a notch. It was quite good.
Location: 721 E Las Olas Blvd, Fort Lauderdale | Website
Wild Sea Las Olas
This is a main stay for Las Olas. An unassuming restaurant with an outdoor terrace right on the Blvd that makes you feel like you're right in the midst of everything. The best thing here is the food and the reasonable prices.
The dining space features a chic, modern ambiance, while the patio tables opening onto Las Olas Boulevard pair great food with views of the coming and goings on one of Fort Lauderdale's most fashionable thoroughfares.
Order what you want from the menu – it's all good, and it comes with a smile from the server and a great memory to remember it by. People love this place and return often.
Location: 620 E. Las Olas Boulevard, Fort Lauderdale | Website
Kilwins
You can't end a food tour without something sweet. So head over to Kilwins, Fort Lauderdale's premier location for hand-crafted chocolates, fudge and ice cream. The locals on our tour couldn't rave about this place enough, and I can see why.
They have over 100 different confections, from chocolate truffles to hand-dipped caramel apples and homemade Mackinac Island fudge. I haven't even mentioned the ice cream flavors that can be enjoyed in a hand-rolled waffle cone.
Location: 809 E Las Olas Blvd, Fort Lauderdale | Website
CONCLUSION
A food tour on Las Olas Boulevard is a great way to visit multiple restaurants at once to taste all the great dishes the chefs are cooking up. It'll definitely show you how great the Fort Lauderdale food scene has become.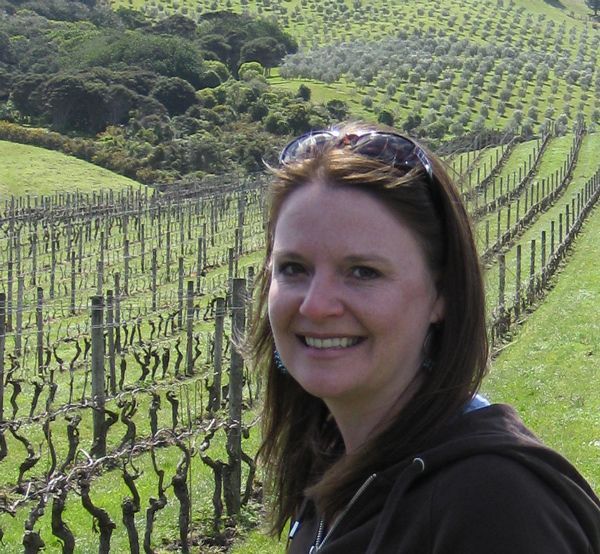 Laura Lynch, creator and writer of Savored Journeys, is an avid world traveler, certified wine expert, and international food specialist. She has written about travel and food for over 20 years and has visited 70+ countries.