Just an hour northeast of Edinburgh is the incredibly lush and fertile Kingdom of Fife. There is a lot of history in this part of Scotland – it is the ancestral home of Scottish monarchs, after all – but Fife has carved out a new persona for itself over the years as well.
It is world-famous for its golf, possesses some of Scotland's most scenic attractions, and is now emerging as a foodie destination with lots of unique food products to try throughout Fife.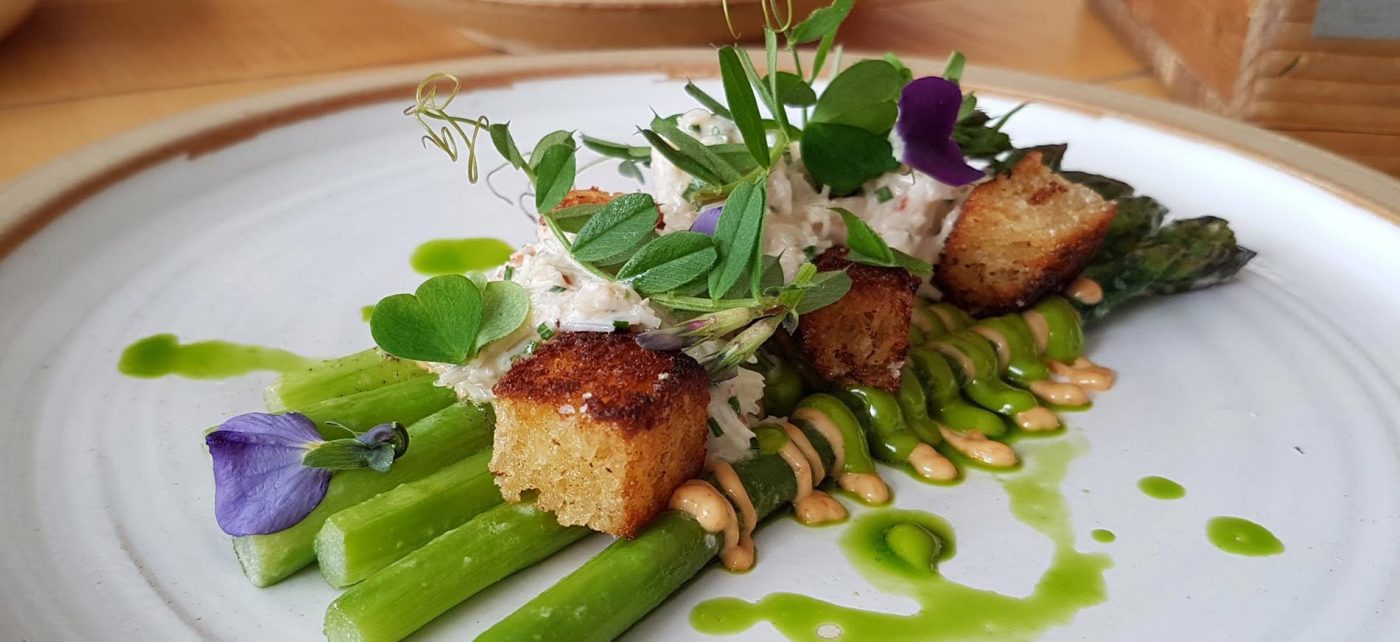 The whole of Fife's fertile farmland is lined by coastal waterways. In fact, one of the most impressive features is The Firth of Forth (an estuary of many Scottish rivers) that stretches before you as far as the eye can see.
These environmental attributes make Fife the perfect place for artisan producers to reconnect with the land and find creative and innovative ways to once again live off the land, in a modern sense of the phrase.
One local entrepreneur and farmer has fully embraced that concept and has opened up space and facilities for local would-be artisans to begin experimenting with and creating unique products. The place is called Bowhouse and the man behind the mission is Toby Anstruther, who was a founding director of the Fife Food Network and its Food from Fife initiative.
Anstruther understood that tourism was becoming a major industry in Fife, and tourists want to try and be introduced to new and exciting foods. Bowhouse, located in St Monans in the East Neuk of Fife, was the perfect place for his envisioned food revolution to take place.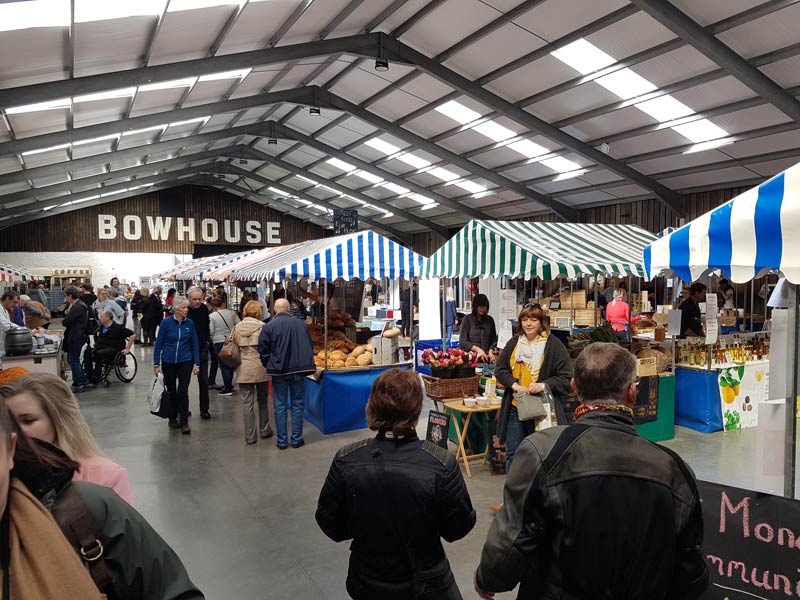 Bowhouse now offers event and food production space, commercial kitchens, and a built in audience, as there are now regular Bowhouse Food Weekends that draws hundreds of eager eaters from the surrounding areas.
Below you'll find 8 unique food products that are currently on the market in Fife. All of these products can be found at the Bowhouse Food Weekend event. Check their website for the schedule.
If you can't attend the food weekend, don't worry – you can also find these products throughout the area, at local farm shops like Ardross Farm Shop and other markets. You can also find them all online!
10 Food Products to Try in Fife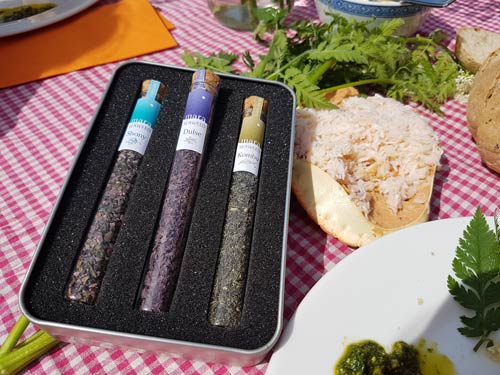 Mara Seaweed
The Mara Seaweed company has been hand-harvesting seaweed in Scotland since 2011. Their dried seaweed flakes are a great way to add flavor and healthy benefits to all kinds of foods, like salads, seafood and even eggs. Once you've tried it, you'll see how delicious it is! Visit their website
Pittenweem Chocolate Company
I have fallen in love with the Pink Salt and Caramel hot chocolate blend. It mixes into milk or water to make a smooth, silky drink. They come in various flavors, and with milk, dark or white chocolate. They also make gourmet chocolates and malt whisky liqueuers. Visit their website
St. Andrews Brewing Company
Since 2012, the St. Andrews Brewing Company has been brewing with all local products, sharing their beers, and winning awards. They have some really great craft beers to try, like the Crail Ale, Fife Gold and Oatmeal Stout. You can find their beer now all around Fife and further afield. Visit the website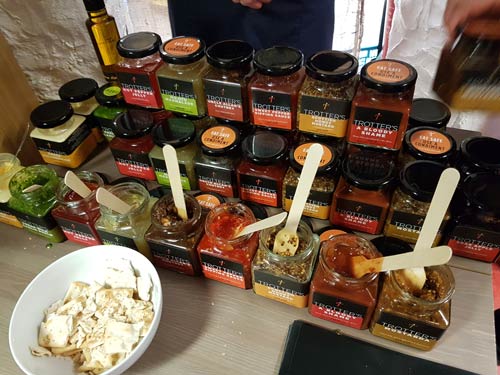 Trotters independent Condiments
Byam Trotter started his condiment company in 2009 with a single condiment: Mostarda. The selection grew from there and now includes 11 year round condiments and 5 seasonals like the delicious wild garlic pesto. You can find them at farm's markets and shops throughout Scotland. Visit the website
GH Barnett & Sons
Ask a Fife local where they get their bread and 9 times out of 10 it's from G H Barnett & Sons. Every day they bake various types of fresh bread, scones, cakes and other Scottish pastries to sell from their five Fife outlets. You can also find them at the Bowhouse Food Weekend. Find them on Facebook
Tayport Distillery
Kecia McDougall starting her micro-distillery, taking inspiration from the whisky industry. She makes a liquor called Never.25, anEau de Vie that incorporates the fruits and grains of Fife, which now comes in Strawberry, Apple, Raspberry and Blueberry. Visit the website
Lindores Abbey Distillery
Lindores Abbey Distillery is once again making Aqua Vitae, which was being made here as early as 1494. The Aqua Vitae of that time was said to slow aging and prevent melancholy. You can visit the distillery for a tour and even blend your own recipe of Aqua Vitae. Visit the website
St. Andrews Farmhouse Cheese
The cheese shop has 5 different types of cheese, from a traditional cheddar to a smoked and mature and red Anster cheese. This shop is the only one in Fife currently making artisan cheese using milk from their own herd of cows. Visit their website
CONCLUSION
We hope you are able to try these unique food products in Fife, and enjoy them every bit as much as we did. These are, of course, only a handful of the many fantastic products that are now being made in Fife, and I'm sure the number will only grow larger each year, especially with the help of Bowhouse.
(Thank you to Welcome to Fife for inviting me to the Feast of Fife and to Christopher Trotter, the Fife Food Ambassador, for showing us around. As always, all of the opinions express by Savored Journeys are our own.)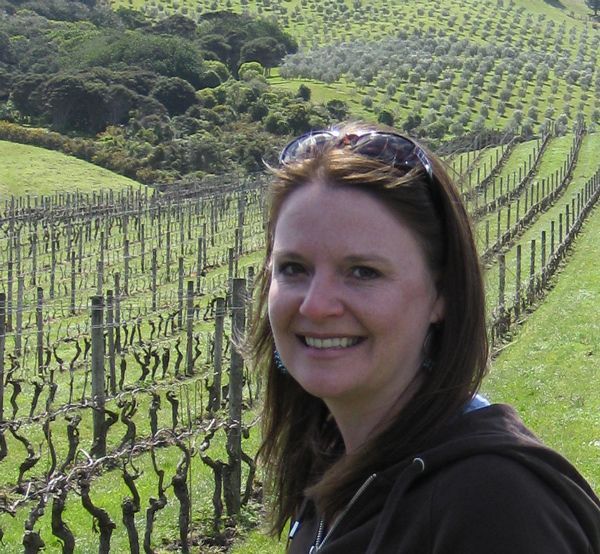 Laura Lynch, creator and writer of Savored Journeys, is an avid world traveler, certified wine expert, and international food specialist. She has written about travel and food for over 20 years and has visited 70+ countries.