The key to recreating International dishes at home is to start with an authentic recipe, adapt it to substitute ingredients you can't find or don't know how to work with, and simplify difficult techniques. Then it becomes more approachable and possible to make and enjoy at home.
This month's Global Gourmet recipe is a dish we fell in love with while traveling in Italy, called Agnolotti dal Plin.
Agnolotti dal Plin is from the Piedmont region in Italy. It's a dish that most people probably have never heard of, unless you've visited the Piedmont region in Italy, where it's a staple of pasta making. A plin is meat-filled pasta, much like a ravioli, but shaped slightly different.
We first fell in love with plin at a restaurant in Seattle that serves it year-round, called Serafina. They make a version that uses duck, called Plin d'Anatra, but Plin can be made with just about any meat you want. In fact, it was often made the day after a large dinner where the leftover scraps of meat would be used to make the plin filling.
Our Global Gourmet recipe series is designed to bring the foods we loved while traveling into our own kitchens and onto our own dinner tables. And since no meal is ever complete without a glass of wine to go with it, we've included wine, beer or spirit pairings as well.
» Even if you've never traveled there yourself you can make delicious international meals at home with very little effort. Try one of these great recipes.
Italian Gnocchi | Argentinian Empanadas | French Tartiflette | Vietnamese Pho
What is Agnolotti dal Plin?
Traditionally, the filling is made with pork, chicken and rabbit, but any combination of meats will work. I've used beef, pork, chicken and duck – both separately and together in various mixtures – and they've all turned out great. I've also seen a variety of vegetables used in the mixture.
While cabbage and leeks are probably the most traditional, I've seen it made with onion, spinach and even mushrooms. You can change the recipe to fit your mood or to use up whatever is leftover in the fridge. If you're a vegetarian, it's just as easy to use only the vegetables to make your filling.
One of the most important aspects of good plin is good pasta dough. You might be thinking that it's too difficult to make your own dough, or that it takes too long to do, but I want to encourage you to give it a try, because it's really not as hard as it sounds.
It's quite easy, actually! And it will be very rewarding once you've finished the dish and realize that you made it all from scratch. We'll get into how to make the pasta in a moment.
How to Make Agnolotti dal Plin
There are four stages to this recipe. Before you get started, I recommend you collect and prepare all of the ingredients in the proper quantities, as that will make the process more efficient.
The four stages are:
Making the meat filling
Making the pasta dough
Rolling and stuffing the pasta
Preparing the sauce and completing the dish
1. Making the Meat Filling
As discussed earlier, the meat filling can be made with a number of different ingredients. The type I like best is beef and pork. I use beef tenderloin and pork loin. I also put in green cabbage and leeks to enhance the flavor.
You could use just about any meat you have in the fridge – pork, beef, duck, chicken, rabbit, veal… I am what you might consider a lazy cook. I like to make things from scratch, but I also like the help of handy kitchen appliances.
I use an electric pressure cooker to make the meat filling, because it's incredibly easy and fast. All you have to do is chop up the ingredients, put them in the cooker and turn it on. I have an electric pressure cooker, which is even easier than a stove top version. But if you don't have a pressure cooker, don't worry, you can easily stew the meat in a pot on the stove. It will take about 25 minutes in the pressure cooker or about 1-2 hours on the stove top.
PRO TIP: As the meat is cooking, you should begin making the pasta dough, because it needs to rest before it can be rolled out.
Once the meat is tender, put it all into the food processor and blend until you have a flaky consistency. It shouldn't be too mushy, but all of the pieces of meat should be well broken up. I think it resembles tuna salad. If you don't have a food processor, put the mixture on a cutting board and chop it finely with a knife.
2. Making the Pasta
If you've never made homemade pasta before, you're in for a treat! It's somehow really satisfying to make pasta dough from scratch. Plus, it's extremely easy. All you need is flour and eggs. As I mentioned earlier, I'm lazy and prefer to use my bread machine to make the pasta dough.
You can also use a Kitchen Aid with the dough attachment. All you have to do is put the flour into the bread machine and top if with 6 eggs (two whole eggs and 4 egg yolks). Side note: if you only want to make half of this recipe (because it makes a lot!), just use one cup of flour with 1 whole egg and 2 egg yolks instead.
In the bread machine, it takes about 15 minutes to mix and knead the dough. If you're doing it by hand, it will take about the same amount of time. You'll just do the mixing and the kneading by hand. When the dough is ready, form it into a ball and let it rest on the counter for 30 minutes (or up to a day in the refrigerator). Leaving it for longer than a day will cause it to oxidize and turn dark.
3. Rolling and Stuffing the Pasta
The next step is to roll out the dough. Again, I take the easy road by using my Kitchen Aid with the pasta rolling attachment. It's a major time saver when it comes to making pasta. I use it to roll out sheets for lasagna noodles, to make tagliatelle, fettucine, ravioli sheets and, or course, PLIN!
The Kitchen Aid roller isn't the only device that helps roll pasta, so if you don't have a Kitchen Aid, consider using a Norpro Pasta Machine. They're only $30 on Amazon. And if all else fails, you can still roll the dough by hand with a rolling pin. Just make sure to get it as thin as possible.
On the pasta machine, I roll it to the thinness of notch 5, which is pretty thin. You can see your hand through the dough, like a sheet of paper.
After you've rolled out the pasta sheets, start to assemble the Plin. This is a 6-step process that consists of placing small balls of filling on the pasta sheet, folding it over, pinching it, and cutting it into pieces with the pastry wheel. Here is a step-by-step instruction:
Now you should have a beautiful pile of plin that's ready to be cooked up. At this stage, you can continue to make more strings of plin until your pasta or filling is used up, you can go ahead and cook some up, or you can freeze them for later. Frozen, they last for a couple of months before becoming freezer burned.
Once you're ready to cook them, set a pot to boil and add a couple pinches of salt. You'll notice that we didn't salt the pasta dough and that's because it's the Italian way to salt the water instead. As the plin boils in the water, it will soak up the salt flavor. Boil it at a medium boil for about 5 minutes then remove and prepare to sauce.
4. Making a traditional plin sauce
There are as many variations for sauce as there are meat fillings, so you can decide which you're in the mood for. I love to serve it the traditional way, with browned butter, crispy sage and Parmesan-Reggiano. To make this sauce, combine the butter and the sage leaves in a pan and bring to medium heat.
Allow the sage leaves to crisp up. If they don't get fully crisped, they will still have the really strong raw sage taste that will surely ruin your dish.
Once the sage is crispy, you can remove it to a paper towel to cool. The butter should be browned at this point. Take care not to let it burn. Add the plin to the skillet and toss in the butter. It just takes a toss or two to cover and they're done. Transfer the plin to a plate, top with the crispy sage and the finely grated cheese and serve.
Check out a few other recipes in this series: Empanadas & Malbec and Bacalhau à Minhota & Vinho Verde.
Yield:

6 servings
Agnolotti dal Plin & Nebbiolo
Prep Time:
1 hour
30 minutes
Total Time:
1 hour
40 minutes
Ingredients
For the Meat Filling
1 tbsp olive oil
5 oz beef loin, cut into 1-in cubes
5 oz pork loin, cut into 1-in cubes
1 small leek, sliced (use only the tender lower half)
1 cup roughly chopped green cabbage
1 clove garlic, minced
1 sprig rosemary or 1/2 tsp dried rosemary
Salt and pepper, to taste
1/2 cup chicken broth
For the pasta dough
2 cups all-purpose flour
2 whole eggs, plus 4 egg yolks
1 tsp olive oil
For the Butter & Sage Sauce
6 ounces unsalted butter, but into cubes
6 to 8 sage leaves
1/2 oz Grana Padano or Parmigiano Reggiano, flinely shredded
Instructions
For the meat mixture: Heat the oil in a medium pot. Add the beef, pork, leek, cabbage, garlic, rosemary, salt and pepper and sauté until vegetables are slightly wilted, about 4 minutes. Add the chicken broth, cover with a lid and simmer over low heat until meat is tender, about one hour. Once tender, remove from heat and allow to cool. Drain meat mixture. Transfer to a food processor and pulse until mixture is ground together and can form a cohesive ball. Don't over-mix. Set aside.
For the pasta dough: Combine flour and eggs in bowl by whisking your fingers through the mixture to form a dough. Once the dough is formed, transfer it to a flat surface dusted with flour and kneed for 10 minutes, until the dough is smooth and glossy. Allow the dough to rest for 30 minutes before rolling.
After the dough has rested, run it through a pasta machine to form large sheets. Roll to a thinness of the #5 setting on the pasta machine, or to the thickness of paper, if rolling by hand. Set the dough sheet on a flat, floured surface.
To assemble the plin: Shape small balls of filling and place them one inch from the edge of the pasta sheet and then one inch apart for the length of the sheet. Brush egg white along the pasta sheet one inch below the filling and on the sides. Fold the top inch of dough over the filling and press it against the egg wash to seal. Using a rotary cutter, trim off the excess pasta beyond the folded edge and remove. Starting at the left side, pinch the dough between the balls of filling to form a strand. Using the rotary cutter, slice between each piece to form individual plins. Plin should be used immediately or transferred to the freezer. It will keep up to 3 months in the freezer. If using immediately, boil a pot of water large enough to fit the plin without over-crowding. Add a pinch of salt to the water. Add the plin and cook for 4 minutes. Remove the plin from the water.
For the butter sauce: Place the butter and sage leaves in a skillet over medium heat. Allow the butter to crisp the sage leaves. Remove the sage from the butter. Add the plins to the butter and sauté for one minute, tossing to coat. Remove from heat and transfer to a plate. Top the plin with the crispy sage and grated cheese. Serve.
Sale
Pairing Agnolotti dal Plin With Wine
As this dish hearkens from the Langhe Wine Region in Piedmont, Italy, we shall pair it with a wine from that region. Nebbiolo is a grape predominately found in Piedmont. It's used to make the famous Barolo and Barbaresco wines. Nebbiolo, Barolo and Barbaresco are all made from the very same grape, but Nebbiolo sells for quite a bit less – $15-25 instead of Barolo's $50, and Barbaresco's $100 pricetags.
The difference between the grapes might be as little as one or two rows in the vineyard – with some rows being perceived as better quality. Also, the grapes must come from very specific villages to be called a Barolo or Barbaresco, so the grapes grown outside of those villages are classified as Nebbiolo. This is a great thing to remember when picking wines.
Also, you can get a great bottle of Nebbiolo for a fraction of the cost by choosing a Nebbiolo from the Alto Piemonte area.
One of the unique things about Nebbiolo is its scent. It often smells like roses and tar — I know, tar isn't really something that smells great — but it gives this wine it's character and sense of origin. In addition to the incredible nose, the wine has a lot of acidity, a strong tannin structure and earthy flavors that go well with all types of food.
There are a great many Piedmont Nebbiolos on the International market, and you will probably find at least a dozen on the shelf at your local wine retailer or grocery store. If you can't find them at home and want to order them, I've included links from wine.com to make purchasing them easy. Each of these bottles is in the $20 range.
If you can't find these, any Nebbiolo from the Langhe region or from Italy will pair well with Plin.
Like this post? Why not save it to Pinterest?
FOLLOW US on Pinterest, Instagram, Facebook for more great travel inspiration and tips.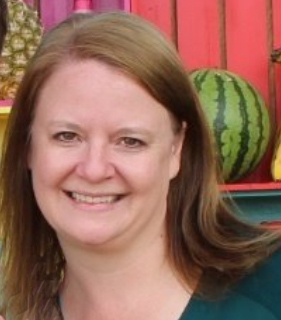 Laura Lynch, creator and writer of Savored Journeys, is an avid world traveler, certified wine expert, and international food specialist. She has written about travel and food for over 20 years and has visited over 75 countries. Her work has been published in numerous guidebooks, websites, and magazines.
Last update on 2023-12-07 / Affiliate links / Images from Amazon Product Advertising API