Australian Meat Pie is very popular in households around Australia, especially while watching Australian Football. Unlike a pot pie in the U.S., which has a saucier filling, a meat pie is meant to be picked up and eaten with your hands, so it's a really convenient on-the-go snack or lunch.
They're also super easy to make at home and don't require ingredients you won't be able to find in your grocery. You can make them with a traditional filling of ground beef, onion and tomato sauce, or you can get creative and stuff them with just about any ingredients you desire. I'm thinking short rib and mushrooms!
The best way to make these pies is to whip together a regular pie crust (or buy ready-made from the store) for the bottom and then top it with a puff pastry round. Using puff pastry for the entire pie will leave the crust greasy and limp, which isn't at all what we're looking for here. A typical pie crust makes for a nice, sturdy and crunchy base, so the pie can be picked up and eaten.
Our Global Gourmet recipe series is designed to bring the foods we loved while traveling into our own kitchens and onto our own dinner tables. 
How to Make an Australian Meat Pie
As I said before, it's really easy to make these tasty pies. And I think the best part is that you can decide what shape and size you want too. You could make mini-pies in a cupcake pan or one large pie in a regular-sized pie pan.
I like to make them in my 8-ounce ramekins. You could also grab some disposable 5-inch tins if you want them to look more like traditional pies. These reusable mini pie tins can be purchased on Amazon and they are perfect for hand pies. The first thing you need to do is make the bottom pie crust.
It's super simple to mix together a pie crust, so don't be intimidated to make your own. If you don't have time or just don't want to make it, you can purchase a ready-made pie crust. Basically all you do is mix the flour and salt together, then use a fork or a dough cutter to cut in the shortening until a crumble forms.
Add ice-cold water and form a ball from the dough. It's best to refrigerate it for a short time, so it has time to rest.
The recipe below will make at least 6 bottom crusts, perhaps more. So take a chunk off the ball and roll it out on a floured surface until you have a 6-inch circle that is about 1/8 inch thick. Add that crust to the bottom of your pie pan and form it around the area to fit.
Now for the beef filling. Add some oil to a pan over medium heat and sweat the onions a bit before adding the ground beef. Break up the beef as it cooks to the size you want.
I like to leave it in a medium crumble, rather than completely mince it up.
On a side note, we get all our ground beef from ButcherBox. It's a meat subscription in the United States that delivers high-quality, farm-raised meats right to your door. Their grass-fed, grass-finished ground beef is some of the best I've bought anywhere. Check out this post on our sister site to see if ButcherBox is worth it.
When the meat is done, mix together the corn starch and a bit of broth to form a paste and stir it into the meat. This will allow the sauce to thicken so it sets up inside the pie and doesn't make the crust soggy.
Finally, add the remaining ingredients and simmer for a few minutes until the filling has thickened. All the meat filling to cool before spooning it into the pie crusts. If the filling goes in hot, the crust won't have enough time to fully cook.
To cut a round for the top crust of the pie, use the pie pan you've chosen to cut the puff pastry sheet to the right size. Once the pie has been filled, place the puff pastry round over the top and press to seal the two crusts together.
I like to brush on an egg wash to the top pastry so it browns up nice and pretty. Stick it in the oven for about 40 minutes, keeping an eye on the top crust to make sure it doesn't burn. It's ready when the top crust has turned a nice golden brown.
Pairing Australian Meat Pie with Wine
I'll admit that wine probably isn't the go-to drink to pair with a meat pie. If you're sitting around watching footie and snacking on pies, you're probably drinking beer. But that doesn't mean you can't pair a wine with your meat pie, and I think it's a great way to class up the dish for dinner.
Australian Shiraz from Barossa Valley is just the wine to stand up to the hearty, richness of a typical meat pie filling, like the one we're making today. It has ground beef, tomato sauce and Worcestershire sauce, which requires a big, bold wine. Shiraz is intense and fruity and pairs well with these flavors.
Try to find a wine from Australia to pair with this dish. South Australia (one of the top wine growing regions in Australia) is a good place to start. The deep fruit and jammy flavors of the Shiraz will pair well with this dish.
Other Recipes to Try
Yield:

6 pies
Australian Meat Pie
Total Time:
1 hour
10 minutes
Australian Meat Pie contains a tomato based sauce with minced meat inside a flaky, crispy dough.
Ingredients
For the Pie Crust
2 cups all-purpose flour
1 tsp salt
1 cup shortening
1/2 cup water
For the Meat Filling
1 lb lean ground beef
1 tbsp vegetable oil
1 small onion, finely diced
1 tbsp cornstarch
1/4 cup beef stock
3/4 cup tomato sauce
1/2 cup Worcestershire sauce
1 tablespoon bbq sauce
salt and pepper to taste
Instructions
For the Pie Crust
Combine the flour and salt in a medium bowl. Cut in the shortening until coarse crumbs form. Stir in the water until a cohesive ball of dough can be formed. Wrap the ball of dough in plastic and refrigerate for at least 1 hour.
On a floured counter or board, roll the dough into a 6-inch circle, about 1/8 inch thick.
For the Meat Filling
Pre-heat oven to 350 degrees. Heat oil in a medium sauté pan over medium heat. Add onion and cook for until soft. Add ground beef and cook until browned, breaking up the pieces into a crumble.
Mix corn starch with 1 tbsp of stock to form a paste; add to the beef mixture and stir.
Add remaining stock and sauces to beef mix. Bring to a boil. Reduce heat and simmer for 5 minutes or until thick. Allow the mixture to cool.
Once cool, spoon the filling into each pie pan. Place pre-cut puff pastry round on top of each. Place pies in the oven for approximately 40 minutes or until the puff pastry is golden brown.
Nutrition Information:
Yield:
6
Serving Size:
1
Amount Per Serving:
Calories:

867
Total Fat:

56g
Saturated Fat:

21g
Trans Fat:

0g
Unsaturated Fat:

31g
Cholesterol:

104mg
Sodium:

1057mg
Carbohydrates:

56g
Fiber:

3g
Sugar:

6g
Protein:

33g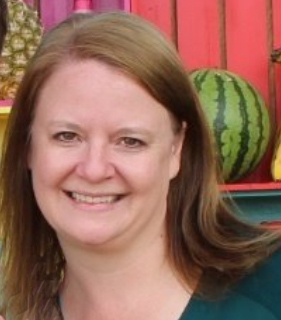 Laura Lynch, creator and writer of Savored Journeys, is an avid world traveler, certified wine expert, and international food specialist. She has written about travel and food for over 20 years and has visited over 75 countries. Her work has been published in numerous guidebooks, websites, and magazines.