This month's Global Gourmet recipe is a dish we fell in love with while traveling in Portugal. While salt cod can be found in many different countries, this Bacalhau a Minhota is unique to Portugal and is so good you'll definitely be making it again soon.
You would probably be astounded by the number of dishes in Portugal that use salt cod (bacalhau). I've heard that there are over 365 variations of bacalhau (one for each day of the year!), but really there are more like 1,000 different versions.
» Learn about the other Portuguese dishes you must try.
Paired with a crisp Portuguese white wine or a even a light red wine, it's a perfect summer dish. It's not too heavy and it's pretty healthy, as well. Though it's not a very pretty dish, I can assure you that it tastes incredible. If you prefer your fish served whole, try this Portuguese recipe for whole Branzino.
Our Global Gourmet recipe series is designed to bring the foods we loved while traveling into our own kitchens and onto our own dinner tables.
About Bacalhau à Minhota
While we were in Porto, the menu in most of the traditional restaurants had almost an entire page devoted to different versions of the much beloved bacalhau. There were so many that we had a really hard time choosing, especially since we didn't really know their subtle differences.
We ended up randomly ordering and what we were served was always delicious. The one we liked the most (though obviously we didn't try them all) was called Bacalhau à Minhota. It's salt cod with caramelized onions and olives, served with puffed fried potatoes on the top.
All of the ingredients in this dish are easy to shop for at home. The only ingredient that might give you some trouble is the salt cod. This is a ubiquitous product in Portugal and Spain, but you might not find it so readily at home. But you really don't need to go out of your way to find it.
You can use fresh cod just as easily in this recipe, and while it may not have the same texture or intensity, the dish won't be compromised because of the substitution.
Ingredients You'll Need
Fillet of salted cod or fresh cod – If you can get salt cod, it will be more authentic, but you will have to soak it for at least a day to remove the excess salt. Fresh cod saves that time, but is less authentic.
Fingerling potatoes – I use baby fingerling potatoes that can be sliced into small rounds. You could also use any baby potatoes.
Yellow onions – I like to use sweet onions to give a boost of sweetness to the dish
Red Bell Pepper – The bell pepper is optional and you can use any color you want.
Black Olives – Pitted black olives.
Garlic
Olive oil
Paprika
Salt
Oil for frying – Be sure you have enough on hand to fill your deep fryer, or to put at least an inch of oil in the bottom of a heavy-bottomed pan.
How to Make Portuguese Bacalhau à Minhota
Since you're dealing with salted cod, you need to give yourself time to soak the fish to remove the saltiness. Place the fish in a water or milk bath in the refrigerator until it has lost its saltiness. This process can take up to 3 days. If you're in a hurry, use fresh cod. The rest of the process is rather simple.
Slice the potatoes and onions into 1/4 inch slices. You can caramelize the onions at the same time that you're frying the potatoes. First, put the onions in a pan with the olive oil and the sliced garlic and allow it to slowly caramelize over medium-low heat for about 15 minutes.
Adding a bit of salt to the onions will allow it to reduce down a bit faster. When the onions are done, remove them to a plate.
I like to use a deep fryer for the potatoes because for me it's much easier than filling a pot with oil, but you can do it either way you choose. I have a small fryer, like this Presto one, that doesn't take up much room in my kitchen, but you could also go with one of these awesome Waring professional fryers.
Whichever method you're using, heat the oil to 350 degrees. To make the potatoes puffy – the way they are served in Portugal – you have to double-fry them. When the oil is at 350 degrees, put the potato slices into the hot oil and allow them to fry for about 5 minutes. Then remove the potatoes and heat the oil up to 375 degrees.
You will then put the potatoes back into the fryer for another 5 minutes. The change in temperature and the moisture inside the potatoes will cause them to puff up inside and get crispy. Yum! To cook the cod, you'll fry it skin-side down in the same pan that you used for the onions. Don't overcook it!
Just 3-4 minutes per side is usually enough. When it's done, place it on a serving plate and top with the caramelized onions, olives and fried potatoes. That's all there is to it!
As you can see in the picture and in the recipe, I like to add red peppers to the dish. The additional of other ingredients, such as the red peppers, mushrooms, tomatoes, etc., are what the variations of Bacalhau is all about.
You can add just about anything you want, so feel free to throw in something extra if you feel like it.
» Check out my other recipes in this series: Argentinean Empanadas and Italian Agnolotti dal Plin.
What Wine to Pair With Bacalhau
Your wine-pairing radar will likely go directly to a white wine to pair with fish, and that's usually the best choice. The light flavor and texture of the fish shouldn't be overpowered by the wine. You want something that doesn't have an okay finish or is too floral, fruity or sweet.
A dry and fairly acidic white would work really well with the saltiness of the salt cod. There are many excellent whites being produced in Portugal, so you should have an easy time finding a few at your local wine store. Vinho Verde would be a good choice. Because of its sharp acidity and earthiness, it pairs well with light, flaky fish.
To be legally classified as Vinho Verde and marked with the Denominação de Origem Controlada (DOC), the wine must come from the Entre-Douro-E-Minho area of Portugal, which is located between Porto and the Douro Valley. It's very light in body, sometimes has a green or grassy taste to it and maybe a little bit of effervescence.
Another white option would be Albariño, which is a grape varietal that is also regularly used as a blending grape in Vinho Verde. Lighter reds like Periquita (or Pinot Noir) would also work well with Bacalhau, so if you're a red drinker, you won't be held to only drinking white with this dish.
You're just looking for a lighter red – one that isn't too fruity or bold, because you still want to let the fish be the star of the show. Here are some options that you might find in your wine store. If you can't find these, ask your local wine expert to suggest something similar.
Since Portuguese wines are usually not as easy to find in the store, you may have to ask for recommendations from other countries. A light Spanish red like a Tempranillo, or a Pinot Noir from Oregon would be good choices, as would a more acidic white wine like Pinot Blanc or Pinot Grigio. Just stay away from heavier, oaky whites and bolder, fruity reds.
Yield:

4 servings
Portuguese Bacalhau (Cod)
Bacalhau is a Portuguese fish dish made with salt cod, potatoes and vegetables.
Ingredients
1 10oz fillet of desalted cod or fresh cod
5 fingerling or yellow potatoes cut into 1/4 inch slices
2 medium yellow onions, thinly sliced
1 clove garlic, thinly sliced
2 tbsp olive oil
1 tsp paprika
1/4 tsp salt
Optional: 1 medium red pepper, thinly sliced
10 black olives, sliced or whole, as you prefer
Oil for frying
Instructions
(Note: If you're using fresh cod, this step is unnecessary). At least 24 to 3 days ahead, soak the salted cod in a bowl with water (or milk), to remove the salt. Place the bowl in the refrigerator and allow the cod to soak for at least 24 hours or longer, if necessary. Taste the cod to make sure the salt has been removed.
Add half the olive oil to a medium frying pan over medium heat. When the oil is hot, add the sliced garlic and sauté for 30 seconds. Add the onions and sauté until caramelized, about 15 minutes. When the onions are done, remove from the pan and set aside.
As the onions are caramelizing, heat a deep fryer to 350 degrees (if not using a deep fryer, fill a deep pan with about 4 inches of oil and heat on the stove to 350 degrees).
Place the potato slices into the oil and allow to fry for 4 minutes. Remove from the oil. Reheat the oil to 375 degrees. Add the potato slices back to the hot oil and allow to fry for another 4 minutes. Remove and sprinkle with salt.
Sprinkle the cod filet with the paprika and salt, liberally on both sides.
Add the rest of the olive oil to the pan and turn to medium-high heat. Place the cod skin-side down in the pan and allow to fry for 3-4 minutes, depending on the thickness of the filet. Flip the fish to the other side and continue cooking for an additional 3-4 minutes, until the fish is no longer translucent in the middle. Remove from the pan and set it in the middle of a flat serving dish.
Top the cod with the onions, the olives and the fried potatoes and serve.
Nutrition Information:
Yield:
4
Serving Size:
4 servings
Amount Per Serving:
Calories:

295
Total Fat:

13g
Saturated Fat:

2g
Trans Fat:

0g
Unsaturated Fat:

10g
Cholesterol:

64mg
Sodium:

312mg
Carbohydrates:

17g
Fiber:

2g
Sugar:

4g
Protein:

29g
Like this post? Why not save it to Pinterest?
FOLLOW US on Pinterest, Instagram, Facebook for more great travel inspiration and tips.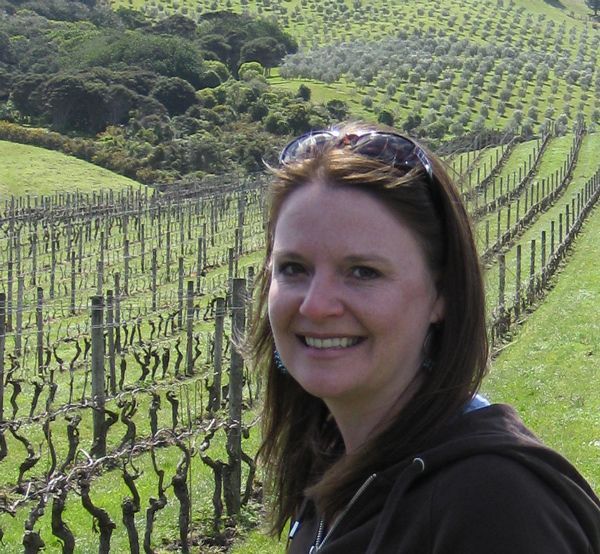 Laura Lynch, creator and writer of Savored Journeys, is an avid world traveler, certified wine expert, and international food specialist. She has written about travel and food for over 20 years and has visited 70+ countries.