For many countries in Europe, especially Germany, Austria, Hungary, and Czech Republic, Schnitzel and Spätzle are dishes you'll find on the menu in most restaurants serving local food. It's basically a breaded and fried cutlet of meat, and when done well it's incredible.
I first tried wiener schnitzel (veil) many years ago in Germany. I fell in love with the crispy juicy piece of veal, served with French fries and a pint of beer on the side. I've since had many different types of schnitzel in many countries in Europe, and it's one of my favorite things to order.
As I mentioned, there are many varieties of schnitzel. A few of the popular versions are Jägerschnitzel (which is served with a rich mushroom gravy), Zigeunerschnitzel (which is served with a bell pepper sauce), and Rahmschnitzel (served with a rich cream sauce). And Schweineschnitzel, the version this recipe makes, which is fried pork.
This dish is very easy to make at home and just takes a bit of finesse to make sure you don't overbread or overcook the meat.
To me, no plate of schnitzel is complete without some homemade spätzle on the side, so I'm going to include a second bonus recipe today for authentic and delicious spätzle.
Cheese Spätzle
Spätzle is an egg noodle that originates from the Baden-Württemberg region of southwest Germany. However, the dish is also popular in Austria, Switzerland, Hungary, Slovenia, Alsace, Moselle and South Tyrol.
It looks and tastes a lot like Mac & Cheese, but the noodle is slightly more dense. They are hand-formed and more like a dumpling than pasta.
I love the chewy, dense texture and the pasta's ability to assimilate into just about any type of sauce, especially cheese. The version we're making in this recipe, with cheese, is called Käsespätzle.
How to Make Schweineschnitzel
For the schnitzel, you need thin slices of pork, so they get nice and crispy on the outside, but are cooked through in the center. For this, I buy boneless pork cutlets and pound the meat down to about 1/4 inch with a meat tenderizer.
In the photo above, the pork cutlet is on the right and the pounded version is on the left. That's about the thickness you need.
Next you want to set up a dredging station. You'll need a plate for the flour/salt/pepper, a bowl for the lightly-beaten egg, and another plate for the breadcrumbs.
Use one hand to dredge the pounded pork through the flour. Shake off any excess. Then use the other hand to dip the pork in the egg bath. Shake off any excess. Then dredge the pork in the breadcrumbs to coat the outside. Shake to remove any excess crumbs. You don't want to pack on any extra crumbs.
Heat about 1/2 to 1 inch of canola or vegetable oil in a frying pan or cast iron skillet until it reaches 325 degrees on a thermometer. You really want the oil to remain at 325 degrees so it cooks the pork evenly without burning the crumbs, and so the breading doesn't soak up too much oil.
If you're able to keep the temperature even, you'll end up with a perfectly crispy and juicy piece of schnitzel.
When the pork has been fried on both sides, remove it to a wire rack to rest.
How to Make Käsespätzle
Despite the way it might look, Käsespätzle is so simple to make. You will need some sort of tool to make the dumplings, however. I have a spätzle maker, which is just a small device that helps you push dough through holes.
If you don't have one, you can also use a colander with large holes or a cheese grater. The holes just need to be big enough to push the dough through.
Making the Dumplings
Combine the flour, salt and nutmeg in a large bowl, or a KitchenAid mixing bowl, then add the beaten eggs and milk. You might not need all of the milk to form the dough, so add it slowly. Stop when the dough is just a bit sticky, like pizza dough.
Since I like to make the process as easily as possible, I used my KitchenAid to mix the dough. Just attach the dough hook and allow it to mix on speed 2 for about 5 minutes and you're done.
All dough benefits from a short resting period, so it's best to let this one rest for about 15 minutes, if you can.
Now you need to form the dumplings and you can do this in a number of different ways.
You can use the Norpro Spaetzle Maker, which looks similar to a mandolin with a press for making the noodles. Or you can use a Spaetzle lid and scraper, which can be placed directly over the pot of boiling water. Both work just as well, so it's just a matter of preference.
If you're creative, you can make the noodles using some common kitchen gadgets that you probably already have. A colander with large holes, a cheese grater, or a slotted spoon would all work. They might form strange-looking dumplings, but they taste the same, so no big deal.
I have also used a decorator bag with a small tip to squeeze and cut the dough into the water. It worked great for me. If you don't have any of those things around, just get creative. Anything with holes that you can squeeze the dough through will work.
As a last resort, you can roll out the dough, then cut it into thin threads and cut the threads into small pieces.
The pasta needs to cook in a near boiling water for about 3 minutes. It will float to the top when it's done. If you overcook it, it will be a little more chewy and dry.
When you remove it from the water, drain it, then either run it under cold water or submerge it in an ice bath to stop the cooking process.
Baking the KäseSpätzle
The cheese sauce for this dish is usually made with swiss, emmanthaler, gouda or edam cheese – all of which melt nicely and have a nutty rich flavor. You can use any of these cheeses that you can find, or a mix if you want.
Preheat the oven to 400° F(204°C). Lightly grease an 8×8″ casserole dish with butter or olive oil. Add about 1/3 of the spätzle in the bottom, sprinkle on 1/3 of the cheese and onions, season with salt and pepper, then follow with two more layers.
Bake for 10-12 minutes, until the cheese is melted and the edges are just beginning to crisp up.
Pairing Schnitzel & Spätzle With Wine & Beer
German rieslings are a good pair for pork schnitzel because of their balanced acidity and apple and citrus flavors. The rich, buttery spätzle also calls for a wine with high acidity. A riesling from Rheingau or Mosel region of Germany is a great choice.
Rieslings range from dry to sweet, however, so you want to make sure to select one that leans toward the dry. How are you going to tell if it's dry or sweet without tasting it? I picked up a useful tip from our local distributor, who told me to check the alcohol percentage on the side of the bottle. The higher the alcohol, the drier the wine will be.
The wine I chose to serve with this dish is 12% alcohol. I was lucky with this bottle because it says trocken on the label, which is "dry" in German. You can also look for the word kabinett on the label, as that is used to indicate a dry winemaking style in Germany
You don't have to be tied down to a riesling, if it's not your favorite. Schweineschnitzel pairs well with beer and cider, too. Since Oktoberfest is held in Munich it's apropos to pair this dish with a Marzen-style Oktoberfest beer. Spaten and Weihenstephaner are my top two choices.
Spaten Oktoberfest Marzen was first served at Oktoberfest in 1872 and is now used for the ceremonial keg tapping by the Mayor of Munich that kicks off the Oktoberfest celebration each year. Both of these beers are full bodied with a strong malty flavor, but they aren't bitter or overpowering, so they play well with many different foods.
Here are some options that you might find in your local wine store. If you can't find these, ask your local wine expert to suggest something similar.
Rieslings:
Peter Jakob Kuhn -Trocken Riesling 2013 – $25
Bastgen 2013 Riesling Kabinett – $25
Doctor Loosen 2013 Bernkasteler Lay Kabinett Riesling – $25
Robert Weil 2013 Kiedrich Turmberg Trocken Riesling – $50
Beers:
Spaten Oktoberfest Marzen
Weihenstephaner Oktoberfestbier
Paulaner Oktoberfest-Märzen
Hofbräu Oktoberfestbier
Tools We Use
Sale
Sale
Like this post? Why not save it to Pinterest?
FOLLOW US on Pinterest, Instagram, Facebook for more great travel inspiration and tips.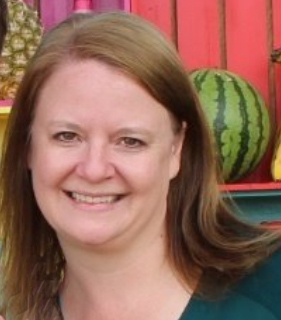 Laura Lynch, creator and writer of Savored Journeys, is an avid world traveler, certified wine expert, and international food specialist. She has written about travel and food for over 20 years and has visited over 75 countries. Her work has been published in numerous guidebooks, websites, and magazines.
Last update on 2023-12-07 / Affiliate links / Images from Amazon Product Advertising API