New Orleans is such a food-centric city that it's perplexing where to start the obligatory food tour. What should you eat first? BBQ Shrimp, Muffuletta sandwich, Poboys, Beignets? These are all must eats in New Orleans!
You're going to want to try all of New Orleans's famous food, so come along as we show you exactly what food to eat in New Orleans and where to find it.
Just make sure you have a couple of days to get through this list of food to try in New Orleans, or you'll be bursting at the seams. You'll be eating something new for every meal!
If you've got time, you might also want to check out our list of cocktail you must try in New Orleans and hit up a couple of our top 8 New Orleans restaurant experiences.
Food Tours in New Orleans
(If these aren't enough choices for you, check out these additional cheap eats around town.)
⇒ Wondering where to stay while in New Orleans? You'll find our hotel recommendations at the end of this post.
What is Traditional New Orleans Cuisine?
Traditional New Orleans cuisine is a culinary treasure trove that draws inspiration from a wide range of cultures. The city's history as a melting pot of French, African, Spanish, and Creole influences has left a lasting mark on its food, resulting in a unique and delicious culinary tradition loved throughout Louisiana and the United States.
Some iconic must-eat dishes include gumbo, jambalaya, red beans, and rice, beignets, po'boys, and crawfish étouffée. These dishes often feature bold seasonings like cayenne pepper, paprika, and thyme. Seafood, especially Gulf shrimp and oysters, plays a big role in many dishes.
Planning your trip to New Orleans?
Where to Stay
Best Tours and Experiences
Foods You Must Eat in New Orleans
BBQ Shrimp
New Orleans BBQ Shrimp actually has very little to do with barbecue. Popular in Louisiana, the dish refers to sautéed jumbo gulf shrimp in a Worcestershire-spiked butter sauce. I'm talking tons of butter, olive oil, garlic, and basil. It's an insanely rich and delicious dish.
The shrimp are served shell-on, so be prepared to eat with your hands and get messy. You're really not doing it right unless you get covered in sauce while eating this dish. In many restaurants, you can order this dish as either a main or an appetizer.
If you don't want to consume a million calories, stick with the appetizer, but be prepared to wish you'd gotten the entree.
Where to Get It
At Mr. B's Bistro in New Orleans' French Quarter, one of the top recommended spots to eat BBQ Shrimp, you'll even be given a bib to protect from splatter.
Warning: You're also going to want an entire loaf of French bread to soak up the leftover sauce. Another spot for great BBQ Shrimp is Pascal's Manale Restaurant.
Muffuletta Sandwich
A traditional muffuletta sandwich consists of a round, sturdy bread loaf that's soft on the inside and crunchy on the outside, called a muffuletta loaf. To make the sandwich, the bread is split horizontally and covered with a spread of marinated olive salad, then piled up with mortadella, salami, mozzarella, ham, and provolone.
You can order it by the half or whole. It's served cut into quarters. A word of caution, the whole sandwich is really large. Two people could easily split a half for lunch and be reasonably full.
If you want to be able to try any other foods at the same time, stick with half.
Where to Get It
The muffuletta sandwich originated at the Central Grocery & Deli in the French Quarter, which is still the #1 purveyor of this great sandwich in the city.
A line does start to form around noon, but they prepare sandwiches in advance to keep up with the demand. Another great muffuletta sandwich can be found at Cochon Butcher.
Beignets and Cafe au Lait
When it comes to New Orleans food, there's nothing more iconic than a beignet. It's like a delicious fried dough pillow. Anyone who's ever visited New Orleans has likely tried a beignet, and usually from Cafe du Monde. The dough balls are fried so they puff up in the enter, and then they're covered with powdered sugar.
The crunchy exterior gives way to a pillowy-soft and warm interior. It really is sweet, doughy goodness at its best. Keep in mind that an order usually contains up to 3 beignets and they can be rather filling.
They aren't quite as airy as donuts. We usually split an order for the two of us (and shake off most of the extra powdered sugar). Be sure you eat them right away. They aren't nearly as good when they're cold.
Where to Get It
Although you can find beignets at a number of places in New Orleans, the most popular spot is Cafe du Monde in the French Market. They're worth all of the minutes you'll spend standing in line with dozens of other tourists. For the shortest line, avoid the morning hours.
After noon, the line is significantly shorter. Another New Orleans specialty is Cafe au Lait (coffee with milk) which has a hint of chicory flavor. It's a great accompaniment to your beignet order.
Po Boys
Po boys are the New Orleans version of a hoagie, packed full of delicious fillings like deep-fried shrimp or oysters, roast beef and gravy or any number of other fillings.
There are many places to get a good po'boy in New Orleans and there are just as many variations. We recommend trying a seafood and a meat-based sandwich in order to see how much they differ.
Watch our for variations that include "debris". Debris is slow-cooked roast beef ends. It's served with gravy on top. "Dressed" is another term you'll want to be familiar with. It refers to the fixings, like lettuce and mayo that are piled on top. You might be asked if you want yours dressed.
Where to Get It
You gotta start somewhere, so here are a couple of great choices: the lobster version pictured above from GW Fins, Mother's Restaurant has a Ferdi Special: a po boy packed with baked ham, roast beef, debris and gravy, served dressed.
Johnny's Poboy is a quick lunch spot with a selection of traditional po boys. Killer Poboys (in back of the Erin Rose bar) has an Asian pork belly and a fried shrimp po boy served Vietnamese style (like a banh mi).
Gumbo & Jumbalaya
If you're confused as to the difference between these two dishes, you'll figure it out after trying a bowl of each. Gumbo is a soup that's often cooked with chicken or shrimp and okra with green peppers, onions and celery. It tastes like a hearty gravy and is sometimes served with or on top of rice.
Jumbalaya is a tomato-based casserole using the same vegetables but cooked with the rice, which makes it much thicker. You'll find many versions of Jumbalaya, Creole or Cajun, typically cooked with chicken and shrimp with andouille sausage.
Many restaurants offer taster sizes of their gumbo and other soups, called Soups 1-1-1 on the menu. This is a great way to try a couple of different versions without having to buy the entree size.
Where to Get It
Almost any restaurant you go to for New Orleans food will have these two items on their menu. A gumbo we particularly like can be found at Galatoire's and Mr. B's Bistro. For the best jambalaya, head to Coop's Place, Mother's or Red Fish Grill.
Creole Turtle Soup
When I first tried this soup, I was curious if turtle meat was actually used to make it, or if it was just an unusually named soup. Then I learned the long history behind this soup, which has been served in America for a very long time, and was such a delicacy that it was served in the White House for special events.
The green turtle and snapping turtle are often used to make this rich, flavorful delicacy, which is served in restaurants throughout New Orleans. It's a rich, gravy-like soup or stew with hearty vegetables and is traditionally served with a splash of sherry added to the dish after being served.
The soup lost its mass appeal possibly due to the difficulty in cleaning and preparing the turtle. I'll just leave that part up to the professionals.
Where to Get It
If you've got a reservation at Commander's Palace, be sure to order their version of Turtle Soup. It's delicious. Another great place for this soup is Muriel's. I appreciate that you can order it in a combo of three popular soups at a number of restaurants, so you can try a few different things.
Raw & Grilled Oysters
New Orleans boasts some of the best and freshest oysters you can find anywhere. There is no shortage of oyster bars and restaurants serving just about any imaginable form of the tasty bivalves. Some of the favorites are raw, charbroiled, barbequed, smoked, and fried.
Oyster's Rockefeller is a popular dish that was created at Antoine's Restaurant in 1899 and is made up of an oyster on the half shell covered with a flavorful vegetable mixture and then baked. And, of course, there are fried oyster poboys, as well.
Where to Get It
There are dozens of oyster bars around the city, including Acme Oyster House and Royal House Oyster Bar, and they can be enjoyed year-round.
Deep-Fried Soft-Shell Crab
Nowhere else in the U.S. will you see this delicacy on every menu in town. When soft-shell blue crabs have recently molted and haven't yet formed a new exoskeleton, they are completely edible without having to crack the shell to get at the meat.
Most often they are served lightly breaded and deed fried, but many chefs have added creative versions of the much-loved dish to their menus. And of course there's a soft-shell crab poboy!
The crabs are at their prime in late February to March, but you'll find them on menus throughout the year.
Where to Get It
Mr. B's serves soft-shell crab atop a fresh creamed corn salad (pictured above). It's divine.
Crawfish
Louisiana is well known for its crawfish, or mudbugs as some people refer to them. In season from late winter through June, crawfish can be found on almost any menu in New Orleans, just like the soft-shell crab and oysters.
Purists will argue that the best way to enjoy crawfish is boiled in a huge vat of spicy liquid, usually accompanied by new potatoes, corn on the cob, sausage, and mushrooms.
Where to Get It
You can order by the pound and take them to go at Big Fisherman Seafood, to eat at the hotel or in a park, or sit down to a big bowl of boiled crawfish at Somethin' Else Cafe or Deanie's Seafood.
Fried Chicken
Whenever I see fried chicken on a menu, I can't pass it up – especially in the South where fried chicken is serious business. This fantastic food originated in the South in the 1800s and became really popular in New Orleans. There are some really incredible fried chicken restaurants to try while you're there. It's not the Cajun or Creole food you thought you'd be eating, but it is oh so good.
Where to Get It
One of my favorite places to get fried chicken in New Orleans is at Dooky Chase's, whose chef/owner is Leah Chase, who has been frying up chicken located in New Orleans for many decades. Willie Mae's Scotch House is another must for fried chicken.
Frequently Asked Questions
Where can I find the best gumbo in New Orleans?
New Orleans is home to numerous restaurants and eateries serving excellent gumbo. Popular spots for gumbo include Commander's Palace, Dooky Chase's, and Galatoire's. However, you can find fantastic gumbo in many New Orleans restaurants.
What's the story behind red beans and rice being served on Mondays in New Orleans?
Red beans and rice on Mondays is a long-standing tradition in New Orleans. Historically, Monday was laundry day, and slow-cooking a pot of red beans was a convenient way to have a hearty meal while doing household chores. Today, it remains a beloved and flavorful tradition.
What's the difference between Creole and Cajun cuisine in New Orleans?
Creole and Cajun cuisines are both influential in New Orleans, but they have distinct characteristics. Creole cuisine is more urban and often features a wider variety of ingredients, while Cajun cuisine is more rural and emphasizes hearty, one-pot dishes.
Are there any food-related festivals or events in New Orleans worth attending?
Yes, New Orleans hosts several food festivals throughout the year. Some of the most popular ones include the New Orleans Jazz & Heritage Festival, the French Quarter Festival, and the Oak Street Po-Boy Festival, which celebrate the city's rich food culture.
CONCLUSION
You're drooling right now, aren't you? I'm sure you want to book your trip to New Orleans right now to try all the foods you must eat in New Orleans. Check out our Shortcut Guide to New Orleans for a good place to start with your planning (it's a really fun infographic that you can print and take with you!)
Where to Stay in New Orleans
It can get noisy and crazy, and all kinds of fun, on Bourbon Street, but if you don't want to be that close to the action, we recommend staying within the French Quarter, where you can easily get to everything that's happening.
The hotels we recommend are:
» Looking for more travel inspiration in the United States? See our U.S. Summer Vacation Ideas and 12 U.S. National Parks to Visit. Here are a few more fabulous U.S. Cities to visit.
Like this post? Why not save it to Pinterest?
FOLLOW US on Pinterest, Instagram, Facebook for more great travel inspiration and tips.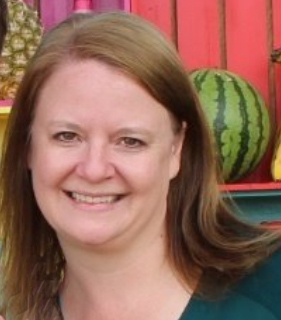 Laura Lynch, creator and writer of Savored Journeys, is an avid world traveler, certified wine expert, and international food specialist. She has written about travel and food for over 20 years and has visited over 75 countries. Her work has been published in numerous guidebooks, websites, and magazines.