There's just something alluring about Ireland. Whether it's the endless rolling hills of green that awakens the soul, or the promise of Irish music, dancing and drinks that beckons us, there's no denying that a trip to Ireland is at the top of most people's short list.
In fact, Ireland is one of the best destinations for U.S. tourists because it's easy to get to and easy to travel around (despite the driving on the left thing). You may be interested to hear that Ireland is also a fantastic destination for those of us who love to discover new foods while traveling.
If you're still picturing Ireland as a meat and potatoes kind of place, you may be surprised when you see just how much it's changed in the past decade. We want to show you what awaits you on these day trips from Dublin in Ireland's Ancient East.
» Don't forget to read our guides to Dublin and other destinations in Ireland.
Have You Heard of Ireland's Ancient East?
Ireland's Ancient East was created to embrace and share highlights and destinations of interest on the eastern side of the country. These areas have an incredible array of things to see and do, plus local produce, meats, cheeses, and spirits that they are overjoyed to share with visitors.
There are also lots of great farm-to-table eatery run by a local chef, who have returned home to expand Ireland's food movement. The day trips from Dublin that we include in this list are all located in Ireland's Ancient East, so be sure to read up on the history and reasons for visiting this area, then start adding these destinations to your itinerary.
View our Video of Ireland's Ancient East
How to Get to Ireland's Ancient East
The east of Ireland is a place full of history and excitement, but it often competes for attention with Dublin. The capital city often steals the spotlight away from other great cities to the south, like Kilkenny.
If you want to get out of the city (and believe me, you definitely do!), then a road trip down to Kildare and Kilkenny is where you should go. It's actually just a quick 45-minute drive from Dublin to County Kildare.
Really the only way to get there is by renting a car or taking a planned tour. We recommend the rental car route, because it's just easier. You can go where you want and stay as long as you want.
Renting a car? The Rentalcars.com app lets you search and compare offers. Don't forget you need to add the insurance to your car rental in Ireland!
3 Great Day Trips from Dublin
1. KILDARE
As your road trip takes you away from Dublin, you'll travel into County Kildare, which is home to the Irish National Stud & Gardens, the Curragh Racecourse, and the 640-acre Donadea National Forest.
Kildare also has a large outlet shopping center, Kildare Village, that shoppers definitely shouldn't miss. Kildare is an hour drive from Dublin. You can get there easily on the main highway south of Dublin.
Where to Stay in Kildare
Killashee Hotel
You can't find a more dramatic and wonderful place to stay in Kildare than the Killashee Hotel, set amidst the beautiful countryside. The original Victorian house is surrounded by gardens and woodland trails that you can enjoy during your stay. Each of the rooms is designed a little differently to suit your style. They are spacious and luxuriously appointed.
⇒ Check out the Killashee Hotel on Trip Advisor.
Where to Eat in Kildare
Green Barn On the way to Kildare is where you'll find the Green Barn, on the site of 4th generation Burtown House. The restaurant and shop is a beautiful space offering fresh, organic, seasonal produce from their own garden. Be sure to check their website for hours.
Turner's Restaurant / The Bistro
Located in the Killashee Hotel are two great restaurants, Turner's Restaurant and The Bistro. Base your decision of which to choose on whether you prefer fine dining or casual. Looking for snack or appetizers, The Bistro is just the place!
2. KILKENNY
Kilkenny is a large city, but still feel like a charming hometown. The medieval city is located in the south east, about 1 hour 30 minutes south of Dublin, in County Kilkenny. The city has become quite cosmopolitan, with many new, modern restaurants and bars and a thriving arts & culture scene.
But that doesn't take away from its fascinating history that dates back to the 6th century. We suggest spending 2 days in Kilkenny, as there are a lot of great things to do. You'll want to explore the town center, see the ancient architecture, and experience Kilkenny's vibrant culinary scene.
What to Do in Kilkenny
Medieval Mile
The medieval mile is a discovery trail of Kilkenny's history, from Kilkenny Castle to St. Canice's Cathedral. A great way to see many of the sights in Kilkenny is to walk the whole Medieval Mile. You'll go by many historic sights and there are plenty of restaurants, pubs and cafes along the way.
Visit Mount Juliet Estate
You'll find spectacular gardens, a golf course, and a Michelin-star restaurant on the grounds of Mount Juliet Estate. Plan to spend time walking the garden trail. You can also stay and dine at the hotel located in the estate.
Highbank Organic Orchards
With a slogan like "from pip to sip", you know you're in for a treat at Highbank Orchards & Distillery, where they focus on all things apple. They make cider, an incredible cider syrup, cider vinegar, spirits and liqueurs, and you can try them all on site.
Smithwick's Experience
We love beer tours, and the Smithwick's Experience is a fun one. The historic brewery is located along the Medieval Mile. You can stop in for a tour, a tasting, or to buy a gift or some beer. You'll get a discount if you book online (€13).
Truffle Fairy There's a fantastic place in town to drink delicious spiced hot chocolate and devour chocolate truffles in every flavor imaginable, and that's at the Truffle Fairy.
Where to Eat in Kilkenny
La Perla – Lyrath Estate
Whether or not you're staying at the Lyrather Estate hotel, the fine dining restaurant La Perla is a great choice for an upscale dinner or celebration with great food.
The Hound
This charming, relaxed restaurant is located in the Hunter's Yard Hotel in Mount Juliet with a dramatic view of the golf course, and a great selection of dishes.
Where to Stay in Kilkenny
Pembroke Hotel
Located right in the center of the city, just a block from the castle, the 4-star Pembroke Hotel has everything you need for a short break in Kilkenny. Therooms are spacious and comfortable. There's a bistro/bar that connects to the street, and also a full restaurant near the back with a great menu.
⇒ Check out the Pembroke Hotel on Trip Advisor.
Lyrath Estate Hotel & Spa
If you're looking for a hotel that's a little removed from the hustle and bustle of the city, the Lyrath Estate Hotel is the perfect spot. The 4-star Lyrath Estate Hotel is a stunning property, Whether you prefer to relax in your room or have a drink at the bar, you'll find it a peaceful setting, with great service. They have a lovely restaurant with a view of the garden and grounds, and a full spa on site.
⇒ Check out the Lyrath Estate Hotel on Trip Advisor.
3. TIPPERARY
Coming from Dublin, Tipperary is just over a 2 hour drive. After a couple days in Kilkenny, you can take on a trip to Tipperary, if you have the time, but it's a great place to visit on its own, as well. There are many things to see along the way from Kilkenny, especially in County Tipperary, which is full of mountains, rivers, lakes and farmland.
This is where the Ancient East really begins. The medieval and Celtic ruins of the Rock of Cashel and the 12-century Cahir Castle can be found here. Today, Tipperary is budding with local producers of everything from cheese to whiskey. You'll want to plan plenty of time in your itinerary to meet a few of the local purveyors.
What to Do in Tipperary
Tipperary Distillery – Situated in the beautiful Golden Vale area of Ireland, Tipperary Boutique Distillery was founded in March 2016 and is currently working on distillation projects that will be launched upon maturation. For now, they selected and bottled mature whiskeys from Ireland that match their intended style.
The Apple Farm – Apples have been growing on this farm for hundreds of years, but the Apple Farm has been planting fruit trees since 1968, and turning that fruit into many amazing products, like apple cider, vinegar, jam and lemonade. You can visit the farm, or even camp there, if you wish.
Emerald Oils – Third-generation farmers of cold-pressed rapeseed oil. The oil goes through an extensive 15-step process that ensures its purity and clarity. The results are a pure, natural and healthy oil packed with omega 3, 6, 9 and vitamin E.
Cashel Irish Farmhouse Cheesemakers – Anywhere in Tipperary, when there's mention of cheese, it's likely the first name you'll hear is Cashel. Cashel Blue is one of the most loved products in Tipperary. They also make Crozier Blue, Ireland's only sheep-milk blue cheese, as well as Cashel Blue Creme.
Galtee Irish Honey – The Galtee Honey Farm was established in 1970 and continues as a family operation today. They have beehives throughout Tipperary, Limerick and Cork, and produce many different types of honey products. They have a strong commitment to the conservation of native honeybees in Ireland, and their dedication shows in their products.
Inch House Traditional Black Pudding – The traditional black pudding is made by Nora Egan using a family recipe that has been handed down through the generations of her family. It is handcrafted in the kitchens of the Inch House.
Where to Stay in Tipperary
Hotel Minella – Clonmel
Hotel Minella is a gorgeous, sprawling property nestled between the Comeragh Mountains and the River Suir in Clonmel in Co. Tipperary. The original Georgian House was built in 1863, and it was opened as a hotel in 1963.
It's only a 5-minute drive from the town center of Clonmel, but you wouldn't know it from the peaceful setting among the trees. The hotel offers many different type of rooms to suit your needs, including apartments and two-story rooms for families. They also have a restaurant serving local products that is not to be missed.
⇒ Read reviews and compare prices on Trip Advisor.
Where to Eat in Tipperary
Mikey Ryan's Bar & Kitchen
New to Cashel's downtown square – just a stone's throw from the Rock of Cashel – is Mikey Ryan's Bar & Kitchen. Led by chef Liam Kirwan, Mikey Ryan's focuses on cooking from scratch, using locally-sourced and organic produce. The gastro pub is fresh and beautifully designed. The food is outstanding.
Location: 76 Main St, St. Dominick's Abbey, Cashel, Co. Tipperary
Planning Your Ireland Vacation
Many of the country's most beautiful sights, like the Cliffs of Moher, the Ring of Kerry, or the Dingle Peninsula, are in rural areas. Public transportation can be sparse in these areas, so consider renting a car. However, remember that driving is on the left in Ireland! I recommend booking through DiscoverCars.com to get the best rate.
Most travelers spend about a week in Ireland. If you have more than 7 days to spend, you'll be rewarded with the ability to spend more time in each destination, so the route will feel more relaxed, and you'll have time for more activities.
Ireland can be quite wet and cold, particularly in the winter months (October to February). However, summer and autumn can be pleasantly warm. Spring, particularly May, is one of the best times to visit. Each season offers different experiences, so consider what you want to do and see in Ireland before you plan your visit.
Conclusion
The best part about this road trip is that it includes to many foodie things to do in Ireland's ancient east. You can spend as much or as little time on the drive as you like. There are so many things to see and do, and EAT along the way, that you could easily fill a couple of weeks.
If you do take this road trip, tell us about it on the comments. We'd like to hear what you think.
Like this post? You can hover over these (or any image) to quickly pin it to Pinterest!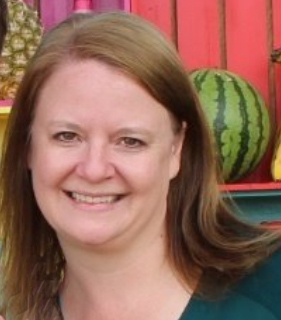 Laura Lynch, creator and writer of Savored Journeys, is an avid world traveler, certified wine expert, and international food specialist. She has written about travel and food for over 20 years and has visited over 75 countries. Her work has been published in numerous guidebooks, websites, and magazines.