If you're visiting Wales, be prepared to taste some of the plumpest mussels in the country and the most revered lamb in the world. Wales offers a natural bounty of the freshest, most flavorsome ingredients sourced from the land and sea. Visitors to the country will be wowed by the local delicacies in Wales.
Its extensive coastline and fertile landscape have shaped its culinary history, with great food traditions stretching back centuries.
Historically, food in Wales has been simple, wholesome fare using just a few quality seasonal ingredients to satisfy the hearty appetites of coal miners, quarry workers and those working the land. Families have passed their traditional recipes on through the generations and today, many have become celebrated national dishes, which you will find on menus and specials boards everywhere.
From melt-in-the-mouth cakes to comforting soups and a unique take on 'cheese on toast', Welsh accommodation provider, Sugar & Loaf have chosen some of their favorite local delicacies to try during a holiday in Wales.
Foods You Must Try in Wales
Welsh Cakes
Having been around since the late 19th century, the Welsh cake is a well-known delicacy in Wales and with its sugary coating, this sweet, iconic treat is hard to resist.
A deliciously balanced combination of butter, eggs, flour, spices and fruit, these flat round cakes are traditionally cooked on cast iron griddles for two to three minutes each side. You can buy these baked slices of heaven easily at any Welsh food shop and they are great for a picnic or to keep in your backpack on a walk.
Welsh Rarebit
A true comfort food, Welsh rarebit is essentially the world's finest cheese on toast. This tasty traditional Welsh food is said to date back as early as the 18th century, although it was originally called 'Welsh rabbit' – despite not containing any rabbit at all.
Consisting of thick-cut, rustic bread topped with a melted mixture of strong cheddar, butter, ale, mustard, cayenne pepper and Worcestershire sauce, this dish is a must-try for anyone who plans on sampling the cuisine of Cymru.
Glamorgan Sausage
A favorite among vegetarians, Glamorgan sausages are made to a traditional Welsh recipe in which the main ingredients are cheese, leeks, breadcrumbs and herbs.
The Glamorgan cheese that originally gave the sausages their name no longer exists due to the decline of Glamorgan cattle, and has since been replaced by the intense, crumbly white alternative from nearby Caerphilly. The dish became popular after the Second World War when meat was harder to come by.
Bara Brith
Enjoy an afternoon tea in Wales and the star of the show will undoubtedly be the famous Bara Brith, meaning "speckled bread".
This Welsh tea loaf, which is known to be favored by the Prince of Wales, is made using yeast and is packed full of dried fruit and spice soaked in tea. It's lovely and moist and is best served thickly sliced, with lashings of salted Welsh butter.
Welsh Cawl
Considered by many to be the national dish of Wales, cawl is a traditional Welsh soup, very similar in consistency to a stew. Ingredients tend to vary, with recipes often passed down from one generation to the next, but the most common variations include Welsh lamb, salted bacon or beef with potatoes, swedes, carrots, leeks and other seasonal vegetables.
This hearty meal is a warming winter treat and is best enjoyed in front of a roaring open fire with a good hunk of buttered bread and some Welsh cheese.
Conwy Mussels
The wild mussels sourced from the fishing village of Conwy in North Wales are a real speciality for seafood enthusiasts. Where the River Conwy meets the Irish Sea, freshwater and salty seawater combine to give these fresh, plump molluscs their colorful shells and a distinctive flavor that you can't get elsewhere.
Very much a seasonal treat, the mussels grow naturally in this perfect environment and are hand-raked by men in small wooden boats – a tradition passed down through the generations over the past 200 years.
Laverbread
Often referred to as 'Welshman's caviar', laverbread is a savory delicacy made from laver, a highly nutritional variety of seaweed that is harvested on the Welsh coastline. This superfood is washed and boiled until soft, and then minced into a green paste.
High in protein, low in calories and full of vitamins and minerals, laverbread is usually enjoyed with toast or seafood, but traditionally, it is an integral addition to a full Welsh breakfast.
Halen Môn – Anglesey Sea Salt
Up until the late 18th century, sea salt was harvested on the Menai Strait around Anglesey, and today the age-old craft has been resurrected, combining traditional hand harvesting techniques with modern technology to produce this iconic seasoning.
Halen Môn is used widely in many restaurants in Wales and was even served with quail's eggs at Prince William's wedding.  A pack of this fine Welsh salt is a must-have for any kitchen.
Welsh Lamb
Just like the sea salt at Halen Môn, Welsh Lamb has been recognized for being of the highest quality and steeped in tradition. Farmed on the lush mountains and valleys of Wales, the prized livestock is regarded by many as the best lamb in the world, the most popular variety being salt marsh lamb.
Spending most of their time by the sea, snacking on samphire, sorrel, sea lavender and thrift, these lambs roam freely, making them much leaner than their slightly more fenced-in compatriots. The result is a luxuriously tender meat with an unmistakable sweetness. 
Foodie Holidays in Wales
If these delicious Welsh delicacies have whetted your appetite, why not plan a foodie break in Wales with Sugar & Loaf? From mountainous hideaways in Snowdonia to coastal retreats in Pembrokeshire and glamping experiences in the Brecon Beacons, there is a luxury cottage for every type of holiday.
Imagine tucking into a slice of buttered Bara Brith by a crackling wood burner, or for added indulgence, choose one of their cottages with hot tubs in Wales where evenings can be spent submerged in soothing bubbles under a blanket of twinkling stars.
CONCLUSION
We already know you're going to love Wales; now it's time to fall in love with the foods that make it so unique and charming. What's your favorite food in Wales?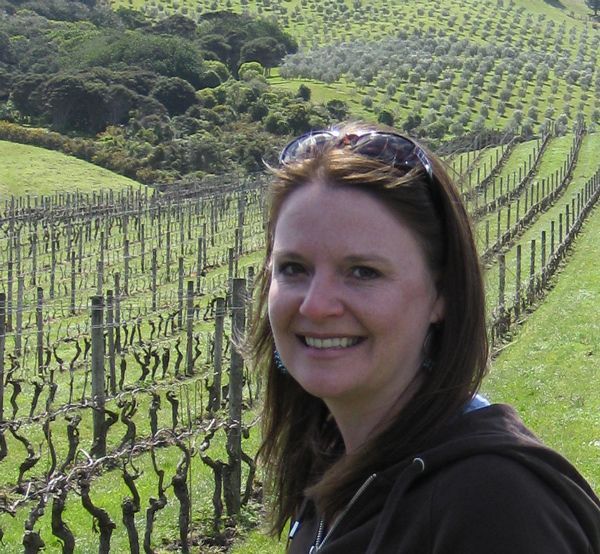 Laura Lynch, creator and writer of Savored Journeys, is an avid world traveler, certified wine expert, and international food specialist. She has written about travel and food for over 20 years and has visited 70+ countries.