An iconic dish from the Savoie region of the French Alps, Tartiflette is a humble potato and cheese dish that's often served during the winter at ski resorts in the Alps. The beautiful mountain town of Chamonix and the region surrounding Mont Blanc in the French Alps is prime territory to try this traditional dish.
When I ordered it spontaneously at a cutest little chalet in the French Alps, near Chamonix, I had no idea how obsessed I'd become with the dish.
To be more specific, Tartiflette is made with potatoes, reblochon cheese, lardons (bacon) and onions and is baked until all the cheese melts down into the potatoes.
It closely resembles potatoes au gratin, also a French dish. Au Gratin is baked in a shallow pan, with potatoes, cream and a crunchy topping, like buttered breadcrumbs. Tartiflette has no cream or butter in it.
If you love potatoes au gratin, you'll be in heaven when you taste the Tartiflette. Add lardons, onions and exchange the breadcrumbs for gooey, melted cheese and you have a dish you won't be able to stop thinking about.
About French Tartiflette
Here's a little preview. This is the Tartiflette that I ordered in Chamonix that made me want to know how to make it at home.
Tartiflette got its name from the Savoie-region potato called a Tartifla, but the real star of the show here is the creamy, flavorful Reblochon de Savoie cheese, which is a PDO or "Protected Designation of Origin" product from the Savoie.
The cheese is made from made from unpasteurised milk that's been around since the 13th century and has become quite famous in the region and throughout France. It's a creamy cheese, produced in a wheel-shape with a thick rind.
You can find it about anywhere cheese is sold in the Savoie, and largely throughout Europe, though it's less popular in the United States and can be difficult to find outside of specialty French cheese shops.
Ingredients in a Tartiflette
For this dish, you just need a few ingredients:
Firm potatoes – New Potatoes, French fingerling, Red Bliss, baby potatoes, creamers, Red Adirondack are all good waxy potatoes to use for this dish.
Reblochon cheese – While this is the cheese that's used in the traditional recipe, if you're not able to find it where you live, you can use an aged, creamy wheel of brie as a substitute.
Lardons – lardons are chunks of bacon, cut in thick pieces about 1/2″ cubed. You can use sliced bacon as well.
Onion
White wine – this is not a required ingredient, but is included in some versions of Tartiflette. It's up to you if you want to use it.
How to Make a French Tartiflette
The second most important ingredient in Tartiflette is the potatoes. You can decide how big you want to cut the chunks of potato. Smaller chunks make for a more uniform, nice looking dish, but larger chunks are more satisfying to eat, in my opinion. You can also slice the potatoes into rounds, if you prefer.
Start by parboiling the potatoes for 10 minutes in a pot of boiling water with their skins on. Allow them to cool and peeled them. Cut the half-cooked potatoes into cubes.
In a pan over medium heat saute the potato cubes with the bacon lardons until they're lightly crisped. Add the onion and if you're adding white wine, pour it in and cook for about 2 minutes.
You'll need a baking dish to assemble it all in. An oven-proof gratin dish or shallow casserole dish is perfect. An 8″ cast iron skillet or terra cotta dish, or round pie dish can also be a good option. Preheat the oven to 400 degrees F (200C).
Lightly butter the dish. Put half the potatoes mixture into the baking dish.
Slice the cheese wheel through the middle lengthwise. You can leave the rind on the cheese or remove it if you don't like it. Cut the cheese rounds in fourths.
You want to cover the layer of potatoes with cheese. I just place the each of the fourths of cheese spaced out on top, rind facing up. Then add the remaining potatoes and the second layer of cheese on top.
Yes, it's a lot of cheese, but that's the point. To make an authentic Tartiflette, the Reblochon should make up at least 20% of the dish.
Now, just pop it in the oven and let it bake for 25 minutes until the cheese is melted and bubbly on top. It should look something like this.
This is truly one of the best dishes of food I've ever eaten, and that's saying a lot because we travel the world for food. There's no other dish that hits all the marks like this one does for me.
If you like potatoes and cheese, you're definitely going to agree.
Pairing French Tartiflette with Wine
Finding the perfect wine pairing to go with Tartiflette isn't difficult since France is blessed with such incredible wine regions.
Since tartiflette hails from the Savoie region of France, I think it pairs particularly well with a crisp, dry white from the Savoie wine region, like a Jacquère or Roussette.
The only problem for most of us is that it can be quite difficult to find Savoie wines outside of France. If you can't find it, look for a dry white wine like a Chablis or Alsace. A dry Riesling would also pair well with the cheesy creaminess of the dish.
Some Other Dishes to Try
Here are a few other favorite dishes we've learned to make while traveling abroad. These dishes hail from Spain, Italy and Germany, respectively.
Like this post? We'd love it if you would share it with your friends on your social networks! You can share it easily by clicking the share links at the side of the screen. If you'd like to see more, join us on Facebook, Twitter, and Pinterest.
Yield:

6 servings
French Tartiflette
French Tartiflette is a potato dish made with white wine and creamy reblochon cheese melted into the dish. It is a rich and creamy dish that warms the soul.
Ingredients
3 large waxy potatoes
6 oz lardons or bacon cut into small pieces
1 medium white onion, peeled and diced
1/4 cup dry white wine
1 wheel Reblochon cheese (or creamy brie)
Salt and pepper, to taste
Instructions
Preheat the oven to 400F (200C).
Parboil the potatoes in well-salted water for 10 minutes. Drain and let cool.
Peel and cut the potatoes into thin chunks.
In a frying pan, saute the potatoes and lardons over medium heat until slightly crispy. Add the onions and wine. Cook for 2-3 minutes more.
Butter a round or square baking dish. Pour in half the potatoes and season with salt and pepper.
Cut the Reblochon in half lengthwise, then into quarters. Place 4 of the cheese slices over the potatoes, rind up.
Pour in the remaining potatoes and season again with salt. Top with the remaining reblochon cheese.
Bake for 25 minutes until browned and bubbling.
Nutrition Information:
Yield:
6
Serving Size:
1 serving
Amount Per Serving:
Calories:

306
Total Fat:

12g
Saturated Fat:

4g
Trans Fat:

0g
Unsaturated Fat:

7g
Cholesterol:

33mg
Sodium:

573mg
Carbohydrates:

34g
Fiber:

4g
Sugar:

3g
Protein:

15g
Like this post? Why not save it to your Pinterest board with the image below?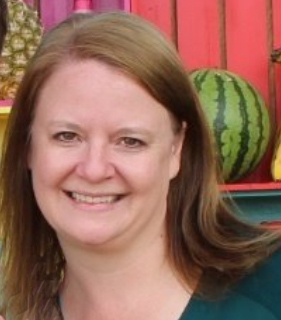 Laura Lynch, creator and writer of Savored Journeys, is an avid world traveler, certified wine expert, and international food specialist. She has written about travel and food for over 20 years and has visited over 75 countries. Her work has been published in numerous guidebooks, websites, and magazines.