Whether you're most excited to stop off at a Paris grocery store to check out the products, eat at all the local crepe stands, or take an indulgent Paris food tour, there are many ways to taste and enjoy Paris. Below you'll find a few of our favorite foodie things to do in Paris, that can be added alongside city tours and museum visits to create a diverse and interesting itinerary.
Paris is one of those destinations that everyone wants to go to at least once in their lifetime. It's a perennial favorite, and there are many reasons why. We see iconic images of the Eiffel Tower and the boats floating down the Seine River and it captivates our imaginations.
When planning your Paris trip, don't forget that the city is a foodie paradise. There are so many fun food things to do that will enhance your trip and help you build lasting memories. We try to stay in a different area each time we visit to get a different perspective on the city and find new places to explore.
Croissants and Croque Monsieurs belong right there alongside the Eiffel Tower and Sacre-Coeur. No vacation to the French capital is complete without trying the foods that make the country so unique.
⇒ If you're planning your first trip to Paris, be sure to hit up all the highlights with our 3-day Paris itinerary – packed full of sights, activities and entertainment. Only have one day? Check out our one day in Paris walking tour.
Need more help with your plans? Check out our Shortcut Travel Guide to Paris, with all the best things to do and see in one spot.
How to Eat Well in Paris
1. Eating Paris Food Tour
Doing a food tour is a great way to see, taste and understand the culture of a city or country. Paris, in particular, has a lot of them! You'll want to try the delicious fresh French cheese, the delightful pastries, olives and olive oils, and of course the macarons.
In about 3 hours, you'll get around to about seven top purveyors of these incredible foods and eat some really tasty foods. Going on a food tour at the beginning of your trip is like getting a mini food lover's guide to Paris. You'll learn about all places you want to return for lunch and dinner throughout your trip.
We recommend the Paris food tour from Eating Europe. We've been on a few of their food tours and they are always the best! You'll be guided through the hip Canal Saint Martin district and introduced to creative food vendors making Croque Monsieurs to charcuterie and award-winning pastries. The tour takes place every Tuesday through Saturday at noon and lasts 4 hours.
2. Wine Tasting Class or Dinner at O Chateau
The O Chateau wine bar offers a selection of wine-related things to do at their conveniently located wine bar between the 1st and 2nd arrondissements, just a 5 minute walk from the Louvre. You can choose from wine tasting classes, a wine & cheese lunch, or even a multi-course wine tasting dinner.
It's a fun experience to get to know French wines a little better with the company of other travelers and the instruction of a highly-trained wine guide. We had the wine-tasting dinner and loved it. The food was fantastic and the wine was even better.
Don't forget that the Bordeaux and Champagne wine regions, two of France's premier wine destinations, are only a quick train ride away.
3. See the Paris Sights While Enjoying a Gourmet Meal
There's no better way to combine two great Paris experiences in one than by enjoying a gourmet meal aboard a double-decker sightseeing bus. The company that offers this fun and tasty experience is called Bustronome.
You can now climb aboard for a 4-course lunch, 6-course dinner or brunch on Sunday. While you're dining aboard, the bus will be passing by all the top Paris sights. You can use the menu/map to pinpoint your location. Each of the top sights along the way offers a short audio message you can listen to on the audio pen.
You might think this experience is super touristy, but that's very far from the truth. If feels like you're at a fine dining restaurant. There are no announcements or annoying interruptions. You're free to just enjoy your meal and the view.
» Check out the schedule and offerings here.
4. Rue Mouffetard Food Market
Located in Paris' busy and vibrant 5th Arrondissement is Rue Mouffetard, one of the best food market streets in the city. It's best to visit the market street between 10am and 1pm, and preferably on a Saturday morning, when the street is alive with both locals and visitors.
You'll find an array of fruits and vegetables, many great outdoor cafes to sit at for people watching, cheese shops, wine shops, etc. If one of the street markets is closed on the day you wish to visit, don't worry. There are many others.
Located nearby in the 6th Arr. is Marché Raspail, another food market street to stroll along. Or you could check out Marché Bastille on Boulevard Richard Lenoir.
5. Try French Cheese at a Fromagerie
There are many cheese shops in Paris, but not a lot where you can order cheese to eat on site. One of our favorites is La Vache dans les Vignes, a small cheese shop and wine bar located in the 10th arrondissement. It translates as The Cow in the Vineyard. Can't get any better than that.
It's the perfect combination of cheese shop and wine bar where you can try different variations of both. They are available to walk you through what to order and help you build appropriate pairings. It's just what a Paris afternoon should be. Try a Camembert, Morbier, Cantal, or Saint-Nectaire paired with a lovely Bordeaux.
Location: 46 quai de Jemmapes
6. Take a French Cooking Class
I've always wanted to learn how to cook from a French chef. It's a cuisine that many other cuisines have based themselves upon, and is considered to be one of the most refined cuisines in the world.
While in Paris, why not set aside a morning or afternoon to learn some new cooking skills. I love to take cooking classes that include a visit to the market. This way you can see the market and its products with a local, and learn how to pick out the right ingredients for your dish.
The Paris Cooking Class with La Cuisine Paris is a great example of this type of class. They also offer baking and patisserie classes, so you can finally learn how they make those incredible croissants.
7. Rue Cler Market + Eiffel Tower Picnic
One of the best market streets in Paris is located in the 7th Arrondissement. It's called Rue Cler and it's packed with market stalls, cheese shops, butchers, fish mongers and chocolate shops. It's the perfect place to go wander around to see what types of foods the locals are buying and to participate in a little tasting as you walk along.
Be sure to go here before you head to the Eiffel Towers, to grab your items for an Eiffel Tower picnic. The park under the Eiffel Tower is the perfect spot for a picnic before you go up to the top for a view, or at dusk when the lights come on and start to sparkle up the sky.
You can bring your market finds and a bottle of wine and enjoy the people watching as you eat your cheese and baguette. Rue Cler is open weekdays, Saturday and Sunday mornings. Many of the shops are closed on Monday.
8. Dinner and a Show at Moulin Rouge
It might be somewhat touristy, but the Moulin Rouge is still a fun activity for an evening in Paris. You can enjoy a full French gourmet 3-course dinner at the show (there are three different menus to choose from), then enjoy some Champagne while being mesmerized by the cabaret.
If you'd rather find a different cabaret to attend, check out these options from Viator: Get the lowest price on Paris Cabarets.
9. Dine at a Michelin-Star Restaurant
Paris is absolutely full of incredible fine-dining establishments, many of which have a coveted Michelin star or two or three. You might have to save up for a while to afford a meal at one of these restaurants, but the experience will be worth it for foodies who like to be surprised and delighted with a meal.
The attention to detail and intricate dishes you'll be served are worth the price. And there's no better place to splurge than in Paris. Our favorite Michelin-star restaurants in Paris are Le Cinq, Guy Savoy, and Alain Ducasse au Plaza Athenee.
>> Check out 26 Food and Drinks You Must Try in France.
Food Tours to Book:
How to Get to Paris
There are a number of ways to get to Paris. If you're coming from the United States, you'll probably opt to fly directly into Paris. But did you know that it's only a short 2-hour train ride to London?
If you wanted to combine the excitement of these two top cities, you could easily book a train between London and Paris. Then you'll be able to enjoy our list of top foodie activities in London, too.
Since we're now living in London, we often take the Eurostar train to Paris. It's a great, no-hassle way to travel. You might also like: Shortcut Guide to Paris (everything you need to know in bite size.) Need more ideas? Read this Paris guide.
Where to Stay in Paris
Paris is a huge city with many different neighborhoods, called arrondissements. If you want to make it easy on yourself, stay near the center of the action in either 1, 2, 5 or 6.
Here are our recommendations for where to stay in Paris.
Hotel La Tamise – Esprit de France
4-star hotel with a bar and free wifi, located in the 1st arrondissement.
Lyric Hotel Paris
Comfortable 4-star hotel with and indoor pool and free wifi, located in the 2nd arrondissement.
Saint James Paris – Relais et Chateaux
5-star luxury hotel with a spa and free wifi, located in the 16th arrondissement.
Conclusion
Check out this guide to the Paris arrondissements, to help you choose where to stay. Paris can be a really exciting city with so many things vying for your attention and a spot on your itinerary.
For those of us who love to discover a new place through food, it's always a good idea to add a few foodie things to do to your itinerary. We know you'll love all of these foodie experiences in Paris!
Quick. Check these necessities off your prep list!
Like this post? Why not share it on Pinterest?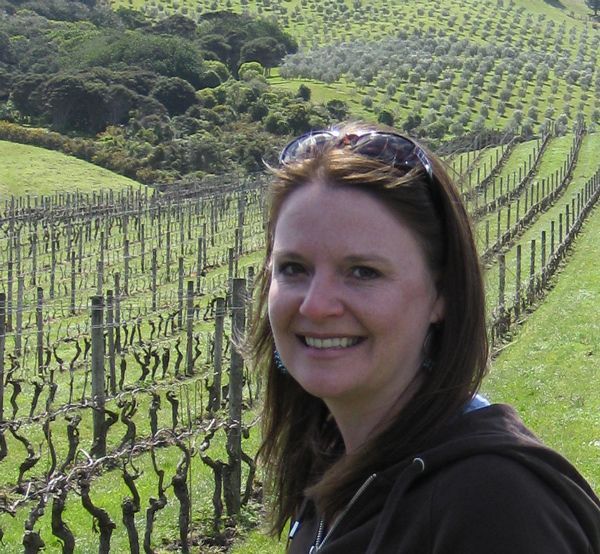 Laura Lynch, creator and writer of Savored Journeys, is an avid world traveler, certified wine expert, and international food specialist. She has written about travel and food for over 20 years and has visited over 75 countries.