If you're looking for a fun restaurant in London, with a unique dining experience, you'll find some great possibilities on this list. We've lived here for more than a few years now and we've found quite a few unique and fun restaurants in London.
None of these dining experiences are locate inside a traditional restaurant. They all take place in unique locations that will give you a new perspective on the city. Be sure to book each of these well in advance, especially if you're only in town for a short time, or you're booking for a special occasion, since there is limited seating available.
Planning your trip to London?
Where to Stay in London:
Best Tours and Experiences in London
» If you're looking for more help planning your trip, here's our guide to traveling in England, our Essential Travel Guide to London, and How to Spend One Day in London.
Fun Ways to Dine in London
1. Dinner on an Old Tube Train Car
I bet you didn't know that you can have a gourmet meal on an old London Underground train. It's called Supperclub.Tube and it takes place aboard a decommissioned 1960s Victoria line car that's parked at the Walthamstow Pumphouse Museum.
Turns out this is the perfect special occasion treat. There were no less than four birthdays aboard when we visited. Others were celebrating anniversaries, having a fun date night out, or were just trying something new, like we were. As far as unique locations for a fine-dining supper club goes, this one is at the top of our list for a reason.
You may even become friends with the Underground again. Aside from the refurbished seating, all of the old signage and interior features remain untouched. You might be surprised how little has changed! Dinner is a casual, yet gourmet affair, with seating throughout the train car at either two-person tables or group tables (it is a supperclub, after all).
The night begins with a welcome drink. Then the plating begins (there's no kitchen on the train, but some prep takes place at the front of the car).
Currently, the 6-course meal is Latin-inspired, created by head chef, Beatriz Maldonado Carreño (Bea), who hails from Colombia, by way of Argentina, Brazil, and Peru. The menu changes, but I have a feeling you're always guaranteed a delightful meal.
Details: You can book a 2-3 person table for £55 or be seated at the group table for £49. Reservations are available on Thursday, Friday and Saturday evenings from 7pm to 9:30pm. Ticket price includes your meal and a welcome drink (other drinks are available for purchase).
Address: Walthamstow Pumphouse Museum, 10 South Access Rd, Walthamstow, London E17 8AX
2. Dining on a Double Decker Bus
You can combine two great London experiences in one with this incredibly unique dining experience. It's a gourmet meal aboard a double-decker sightseeing bus. The company that offers this fun and tasty experience is called Bustronome.
The innovative double-decker restaurant on wheels began in Paris and extended its tours to London in summer 2018. You board the bus and are taken to your table about 15 minutes before departure, just as you would at any gourmet restaurant. The bus fits up to 38 people in 2-4 person tables.
Of course, each table has a fantastic view out of the tall windows. The menu doubles as a tour guide. They use an innovative pen system to deliver information. As you near a stop of interest, you just hover the little pen device over the dot on the map and then listen to the audio track through the handheld device.
Details: Bustronome serves lunch, afternoon tea, and dinner aboard the bus. The dining experience varies depending on which meal you're on board for. Lunch is a 4-course meal (with or without wine pairings). Dinner includes 6 courses. Afternoon tea can be with or without Champagne.
Tickets: Book a gourmet tour on the Bustronome here. Prices range from to £60 for afternoon tea to £150 for dinner with wine pairings
» Check out 6 Ideas for a Romantic Date in London.
3. The Little Door Co.
Supper clubs are a fun way to break out of your normal dining pattern and try something new. It's also a great place to meet new people. That's the whole idea behind The Little Door Co.
The concept was started by actual flatmates who wanted to create a different kind of place to hang out. "Our aim is to create venues which feel like walking into a home by styling them around a fictional flat share. The result is a bar and restaurant concept which is welcoming, inviting and unpretentious."
There are two locations: the original Little Yellow Door in Notting Hill and The Little Blue Door in Fulham. At both you can pop by for drinks, or stay for supper. They host supper club on Thursday and Friday, and have bottomless brunch on Saturday.
When you arrive at the door, just knock and you'll be let into the living room where you can hang out until dinner starts. Once everyone has arrived, the party begins. Dinner is a 2-course affair with a welcome cocktail and optional bottomless Rose'.
During dinner, there are party games to get to know the others at the table. You can wander about the house afterwards, or continue the party at the bar.
Booking: Make a booking by clicking the Just Knock button on their homepage.
4. Thames Dining Cruise
Enjoy a memorable evening of food, wine, and entertainment on this showboat dinner cruise on the Thames River in London. There's a sparkling wine introduction and a 4-course dinner served aboard featuring fresh English produce. And the best part is that you'll be floating past top tourist sights as you eat.
You'll sail past London attractions such as the Tower of London, the London Eye, and Tower Bridge, all illuminated at night. While you eat and admire the sights, enjoy live entertainment from a cabaret singer, and if you want to you can even do some dancing.
» Book your Thames Dinner Cruise here.
5. Bunga Bunga Covent Garden
There's a party going on and it's happening right next to your dinner table at Bunga Bunga. This is one of those fully immersive experiences where the show mingles with the dining.
When you arrive at Bunga Bunga, everything seems somewhat normal. You'll be taken to your table in the theater through a long back hallway. You can then tuck into the delicious Italian food and drinks. Get ready for a spectacular surprise, and be ready to participate. That's all I can say.
This is a great place to go for a birthday party or to celebrate a special occasion. You can reserve large tables for all your friends – it's so much more fun with a crowd.
6. London East End Food Tour
East London is an area of London with a very unique history. Things like Jack the Ripper come to mind. While there are a ton of tours that will lead you around to those famous spots in East London, we're all about the food aspect of this growing area.
You'll learn the story and see some remnants of East London history as you walk along the bustling streets with Eating London on an East London Food Tour. The tour will take you to a number of top food establishments in the area where you'll be treated to some iconic dishes and drinks, like that delicious hot chocolate from Dark Sugars pictured above.
» Book your spot here. They also have a Soho Food Tour that you might enjoy!
Where to Stay in London
There are many different parts of London, and each has a different feel to it. The best location for tourists is near Covent Garden, because it's so convenient to the typical tourist attractions of the city.
Soho is also a great location if you want to be in the heart of the action, near tons of great restaurants and bars. Here are our recommended places to stay in London:
Marriott County Hall: Great value for the price. Nice affordable luxury hotel in a great location » Read reviews on Trip Advisor or check prices on Expedia
Clermont London Charing Cross: If you're planning your time seeing the main tourist sights in London, this is the perfect location » Read reviews on Trip Advisor or check prices on Expedia
The Resident Covent Garden: Covent Garden is one of the most fun neighborhoods in London for visitors. This hotel is prime location, and really nice » Read reviews on Trip Advisor or check prices on Expedia
CONCLUSION
Finding something unique to do in London isn't very difficult, but these little gems get hidden in the rough. We hope you'll have a chance to visit some of these creative dining venues. Know of another fun dining experience to include? Tell us about it in the comments.
Quick. Check these necessities off your prep list!
(Disclaimer: We were invited to each of these dining experiences free of charge to try the experience. However, the opinions expressed in this post are entirely our own.)
Like this post? Save it on Pinterest!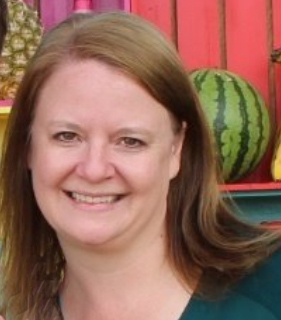 Laura Lynch, creator and writer of Savored Journeys, is an avid world traveler, certified wine expert, and international food specialist. She has written about travel and food for over 20 years and has visited over 75 countries. Her work has been published in numerous guidebooks, websites, and magazines.