Girona, Spain, has a lot going for it already, without the added bonus of it being one of HBO's Game of Thrones filming locations. As soon as you arrive in the historic old quarter of the city, you instantly understand why they chose to film in Girona.
If you're a fan of the series, as we most certainly are, or even of medieval architecture, Girona should be right up at the top of your list, not just because you can visit Game of Thrones filming locations in Girona, along with all the fantastic sightseeing and eating options.
Located in the heart of the Catalonia region in northeastern Spain, Girona is the capital city of the province, which includes Costa Brava and the Pyrenees. (Read about our trip to Catalunya, and the reasons why we decided to spend our six week leave of absence from work in this part of Spain.)
The Girona province is one of the most beautiful places you'll ever visit. Not only is it a foodie paradise (Costa Brava has 13 Michelin star restaurants), it's also a very popular summer destination.
» Check out our 7-day Costa Brava itinerary. I'm sure you can see from this picture why Girona is so lovely
As if it wasn't amazing enough on its own, Girona has another claim to fame. It was the filming location in 7 different episodes of Game of Thrones season 6. Rather than wander around the old city yourself, you can take a guided tour of the filming location.
The guide will show you around the old city and points out the areas where Game of Thrones filming took place, as well as gives a bit of history about the city. And when you're memory fails you and you can't recall the particular Game of Thrones episodes that these locations were used for (of which I am guilty), they'll pull it up on an iPad to remind you.
Game of Thrones Filming Locations in Girona
Let's start at one of the most well-known landmarks in Girona. Do you recognize it? It also happens to be one of the most pivotal and dramatic scenes in Game of Thrones. Can't you just see Jaime Lannister riding up on this white horse and storming up the stairs?
I hesitate to say it – well, let's just be honest, it's one of the best scenes from Game of Thrones season 6.
How about this spot? Have I given it away by pretending to beg on this corner? One of the main uses of Girona in Game of Thrones season 6 is as the town of Braavos, where Arya Stark has taken up a charge to become a "no one". She can often be seen begging on the streets of Braavos, sans vision. Creepy, if you ask me!
What I love the most is that they really didn't have to change much in each spot with video editing to make it the perfect location. The medieval architecture of the city is pretty much perfect for the show. In some places, they removed buildings, added a river, or changed a background, but for the most part, the city was filmed as is.
Here are two settings in the city where Arya Stark was pursued by the Waif. In the photo on the right, the door frame is where she ran her bloodied hand along the wall as she was trying to get away. That's me on the right.
Of course there are many others that I'm not posting here. I think you need to come to Girona to see all of the Game of Thrones filming locations for yourself. Believe me, it's worth the journey. It takes about 2 hours to walk through all the areas that were used for filming. By the end, it feels a little like you've just walked through Braavos yourself.
⇒ Pre-book your Girona Game of Thrones walking tour with Viator.
I personally fell in love with Girona the second we got to the old quarter. It really does feel like you've stepped back in time — into the real Braavos, perhaps. It's pretty awesome to see that people still live there, as always, going about their business in such an old and historic place. It's enchanting.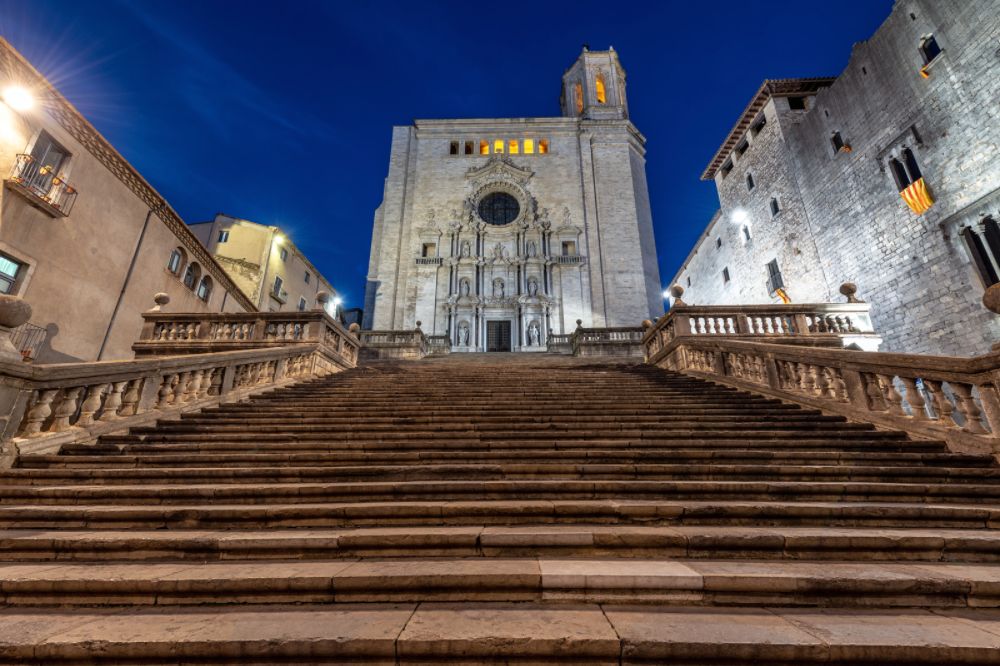 Now that I feel like I've been to Braavos, I'm sure season 7 of Game of Thrones will be even more exciting (especially if they return to Girona for filming!) We'll see. For more information about Girona that will help you build your itinerary, check out this post about where to eat and what to do in Girona.
A big thank you to the Costa Brava Tourism Board for hosting our tour of the Game of Thrones filming locations in Girona. See all the coverage of our trip to Costa Brava in Catalunya.
(As always, all thoughts and opinions expressed in this post are my own honest reflection of our travel experiences).
Like this post? You can share it on Pinterest.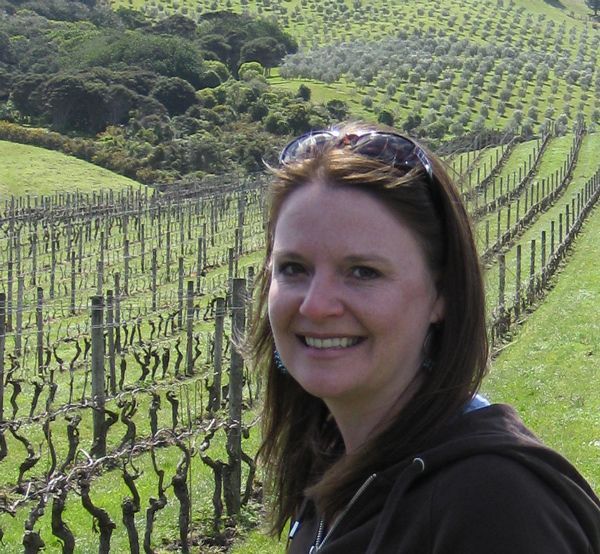 Laura Lynch, creator and writer of Savored Journeys, is an avid world traveler, certified wine expert, and international food specialist. She has written about travel and food for over 20 years and has visited 70+ countries.