Every once in a while, we get excited about enjoying a meal in an amazing remote place – some place that most people won't ever even know exists. Somewhere you can enjoy an excellent meal with just a few other people. Something intimate, secluded, and hidden.
You might not know it, but some restaurants are so remote and discrete that even Google maps can't find them. If you are pining for a unique dining experience or you happen to be in one of these countries, we encourage you to find your way to these remote restaurants.
Quick. Check these necessities off your prep list!
Most Remote Places to Eat
1. Underwater Restaurant in the Maldives
Known for its splendid white-sand beaches, the Maldives is also home to a couple of restaurants that are out of this world, though technically speaking they are sort of under the world. Ithaa is an underwater restaurant sitting 16 feet beneath the sea level on Rangali Island at the Conrad Maldives Resort.
Subsix is a competing undersea restaurant located in the Niyama Private Islands Resort in the Maldives, which is 20 feet beneath the sea, and can accommodate more people. It also doubles as a nightclub.
Making your way to the Maldives is challenging enough, but getting to either of these restaurants is a further hassle, requiring either a seaplane or a boat to get there. But I can guarantee you it will all be worth it for the once-in-a-lifetime experience.
» Check out the Kandima Maldives Resort (with amazing overwater plunge pools)
2. The Three Chimneys Restaurant, Scotland
From the southern part of the world to the north, we find ourselves in the Isle of Skye. This remote island in northwest Scotland is home to a world-renowned restaurant and inn, call The Three Chimneys Restaurant, which is one of Scotland's most iconic restaurants, set in a stunning location on the shore of Loch Dunvegan in the north west corner of the Isle of Skye.
Yes, it requires a long drive from Glasgow to get there, and you will feel like you've reached the edge of the world, but it is well worth it for the warm welcome and delicious food you'll receive. The good news about this remote restaurant is you can spend a night in the House Over-By, which is right next door to the restaurant.
3. Furneaux Lodge, New Zealand
Continuing in the island theme is this beauty tucked in Marlborough Sounds, which is at the northern tip of South Island in New Zealand. The Furneaux Lodge (and its award-winning restaurant) is surrounded by forest and is only accessible by helicopter or boat. They have a talented team of local and international chefs that will wow you with every bite.
Furneaux Lodge has a gorgeous backdrop of lush green forest and sprawling lawns that butt right up to the stunning green-blue water. The dining experience isn't something so unusual, the location absolutely is. If you're looking for a fantastic place to escape, this is it.
4. Maaemo in Oslo, Norway
In the capital city of Norway, Oslo, is where you'll find one of the restaurants on the World's Best List, called Maeemo. Maeemo is Norse for 'Mother Earth,' and it is the first restaurant in Norway to be awarded three Michelin stars.
You have to book your spot 90 days in advance, as the restaurant only has eight tables in the main dining area. What makes it so unique is their focus on the complete experience. It's an exciting journey of Norwegian cuisine. And it's the world's northernmost 3-star Michelin restaurant.
5. La Mesita de Almanza, Argentina
On the island of Tierra del Fuego, in Argentina, you'll find La Mesita de Almanza. You can expect a hearty seafood selection of mussels, king crab and trout, sourced locally of course. It's quite an experience, eating in a tiny fishing village facing the Beagle channel and with the cook making simple, honest food right behind you.
Almanza is a very quite fishing tiny village and the way to Almanza, by car, is very scenic. However, the easiest way to get to 'The Land of Fire' is by helicopter. The restaurant is very small so you need to make a reservation.
6. Koks, the Faroe Islands
Listed as one of Time's Great Places 2018, Koks is the first restaurant in the Faroe Islands to be awarded a Michelin star. It's been called the world's most remote foodie destination.
A New Yorker article said of the restaurant, "People are flocking to a Nordic archipelago to sample cuisine—like fermented lamb tallow—that challenges even the most adventurous palate."
The best restaurant in the Nordic archipelago, Kok specializes in local Faroese dishes and has a 17-course tasting menu you must try, featuring foods that are raised or cultivated on the Faroes, or found in the local waters.
A reservation is required, as the restaurant can only serve 24 diners per night. And be prepared to pay a princely sum for the opportunity.
7. Refuge du Plan de l'Aiguille in Chamonix, France
One of the coolest remote restaurants I've been to was hanging off the side of the mountain towering over Chamonix, France. To get to the Refuge du Plan de lAiguille you must take the cable car up Aiguille du Midi, to the midpoint, then walk about 15 minutes down the side of the mountain to the restaurant.
I can't even begin to describe how delicious the Tartiflette was at this restaurant. It's a rustic cabin, so don't expect fine dining. But you can absolutely expect to have some of the best French mountain food you've ever tasted.
8. Tampu Restaurant, Peru
Forget about working hard for a meal – try walking hard for a meal! The primary way of accessing Tampu Restaurant in Machu Picchu is by hiking. Sure, you can take the easy way out and hop on a bus, but what fun is that? After all, you need to work up your appetite!
Tampu Restaurant is located at the luxury Belmond Santuary Lodge, which is right at the opening of Machu Picchu. It's a foodie paradise at the top of the Andes Mountains. You can stay at the lodge and enjoy your meals at the restaurant, or just pop in for lunch or dinner during your tour of the mountain.
9. The Rock Restaurant in Zanzibar
"Do you smell what The Rock is cooking?" Situated off the shores of Michanwi Pingwe beach in Zanzibar, Tanzania, lies a restaurant that is impossible to miss. It is built on a rock in the middle of the ocean.
The clear water surrounding the Rock Restaurant in Zanzibar invites you to have a dip after enjoying your meal. Just keep in mind that this restaurant has a fantastic and extremely unique location, but it's not a gourmet restaurant, so set your expectations reasonably.
10. Mount Huashan Teahouse in China
Our next restaurant, situated high up on a rock, is not for the faint of heart. Sitting on top of Mount Huashan in China is a teahouse that can only be accessed by climbing the side of the mountain. You could quite literally fall to your death to get a cup of tea, but the tour guides make sure that never happens.
If you are afraid of heights, you might not want to climb 7,000 feet above sea level, especially if you are a coffee person. In order to try some of their world-renown tea, you have to ascend the Heavenly Stairs that are carved into the side of the steep mountain with no guardrail to keep you from falling to your death. Don't worry though, you can rent a harness!
CONCLUSION
Don't you just want to get started right in on visiting these remote places to eat? Some of them, you've probably heard of, but there are actually so many exciting places like this to eat in the world. Dig in! If you've been to one, we want to know about it! Tell us your experience in the comments.
Like this post? Why not save it to your Pinterest board! Just hover over the image to save.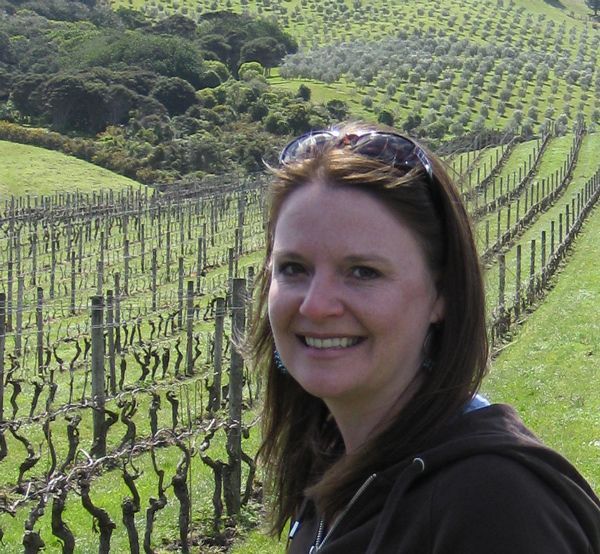 Laura Lynch, creator and writer of Savored Journeys, is an avid world traveler, certified wine expert, and international food specialist. She has written about travel and food for over 20 years and has visited 70+ countries.