Ready to dive into some Australian grub (slang, for tasty food)? You might be interested to know that the Aussie enjoy a very multicultural diet. Many dishes that Australians consider truly Australian have been inherited from Chinese and Greek immigrants during the gold rush times, or dishes the British settlers brought with them.
You will find that classic Australian dishes and Italian pastas going hand in hand. So when people want to try Australian cuisine, they are more than likely trying a twist on a dish that's come from somewhere else.
Without further explanation, here are some classic Aussie meals you may not have heard of, however don't worry they are all bloody delicious! Trying these dishes is a great way to get to know Australian food culture.
» Looking for more info to build your Australia itinerary? Check out our Australia travel guide. Here's our Sydney travel guide, information on visiting the South Australia wine regions, and where to eat in Adelaide.
Classic Australian Dishes to Try
Vegemite
You've probably seen Vegemite before, if not have tried it yourself at least once. It's what those of us outside of Australia call an acquired taste. But inside Australia, they love the stuff.
Vegemite is a dark brown paste made from leftover brewers' yeast extract with various vegetable and spice additives. It was invented in Australia in 1922 and has been used as a tasty spread ever since. Many people in Australia grew up eating vegemite and it's just one of those beloved foods.
For outsiders, it's a little bit more of a love it or hate it type thing, but you should definitely try it at least once to form your own opinion.
Damper
Damper Bread was a staple of the early Australian settlers' diet, as well stockmen who travelled in remote areas for long periods, with only basic rations. Traditionally, the dough was cooked directly on the coals of an open fire. When cooked as smaller, individually-sized portions, these damper "bush scones" are often called "johnny cakes".
While you're in Australia make sure you take a chance to try a damper. They can still be found in some bakeries, just keep your eyes open for them. Oh and they're a little more fancy these days than the likely tough hard version of the past.
Kangaroo Snags (Sausages) And Emu Pies
Australia is one of the few countries that don't mind eating their emblem animals. So while you're visiting Australia make sure you try some kangaroo sausages or an emu pie. Spicy kangaroo sausages are common place and a favourite amongst the locals.
The best way to have them is smoked. Get a few friends around, throw on a few kangaroo snags on a gas smoker along with a pile of sliced onions. Give them 5-10 minutes then serve them with bread, tomato sauce and the caramelised onions.
It's a delicacy you won't find in many other places in the world, and the same can be said about emu pie. You can find emu pies at most bakeries around the country, and they are equally just as delicious. You can purchase kangaroo sausages at most supermarkets in Australia and they certainly won't be breaking the bank.
Meat Pie
A meat pie is just as it sounds. It's like a pot pie in America. This humble version of a pie is stuffed with a ground meat mixture in a flaky pastry and it's always served with ketchup. You can find it almost any pub menu, and it's often served at family parties.
From most meat pies in Australia, you shouldn't expect too much. It's a quick and hearty meal that's just "good". There's no need for it to be something it's not. However, these days there are a lot of gourmet and fancy pies being made. Why not!
YOU MAY ALSO LIKE: Try our recipe for Australian meat pie.
Chicken Parmagiana
Chicken parma is a classic Aussie pub food. Yyou will find it either served on a burger or with a plate of chips. The parma is a crispy chicken fillet that is smothered in marinara sauce and topped with cheese that is then melted. It is what every Aussie will turn to when in doubt of what to order.
Beetroot Burger
You might find a strange additional to your burger in Australia. It common place for a slice of beetroot to be added to the top of your burger. It might sound weird to first timers, but it is a beloved burger topping for Australians and you will find it adds flavours you never knew was needed.
Fairy Bread
A true favourite at every Aussie birthday party under 10 (maybe 20) is fairy bread. You make fairy bread by buttering some white bread and pouring hundreds and thousands on it then cutting into small triangles or squares. Now that may sound odd, but it is truly a delicacy.
If you mention fairy bread to any Aussie adult you will see memories of childhood and happiness floating past their eyes.
Lamingtons
A lamington is an Australian cake made from squares of butter cake or sponge cake coated in an outer layer of chocolate sauce and rolled in desiccated coconut.
The chocolate sauce absorbs into the sponge cake and it creates this spongy, tender texture that's very unique. The main version is chocolate, but you can find variations with a layer of cream or strawberry jam between two cake halves.
Tim Tams
Tim Tams are a chocolatey cookie from Australia that is covered in chocolate. The slogan for these cookies is "Irresistible chocolaty happiness in a cookie", and I think they pretty much nailed it with that.
Between the two dense chocolate cookies is a layer of filling – chocolate fudge in the original version and caramel in the special version. They're extremely addictive so be careful opening one of these packets of cookies.
Anzac Biscuits
An Anzac biscuit is a sweet biscuit (or cookie), popular in Australia and New Zealand, made using rolled oats, flour, sugar, butter, golden syrup, baking soda, boiling water, and (optionally) desiccated coconut.
It has been claimed that biscuits were sent by wives and women's groups to soldiers abroad because the ingredients do not spoil easily and the biscuits kept well during naval transportation. Today, this biscuit is made by Aussies to commemorate ANZAC Day.
Fish & Chips
Australia has quite a beach culture. It's no wonder when you see the likes of Bondi Beach, with its perfect sand and amazing views. The one thing every Aussie loves after or during a beach session is some fish and chips.
Australians love their fish and chips and you'll be able to purchase them in any town in Australia. Much like fish and chips in the UK, it's a large piece of breaded and fried fish with a stack of thick cut fries on the side.
CONCLUSION
We hope you've enjoyed Brittnay's list of Australian foods you may not have heard of before. I certainly learned a few new ones! Have you tried any of these classic Australian dishes, or were they all new to you? Let us know your favorites in the comments!
Like it? Pin it on Pinterest!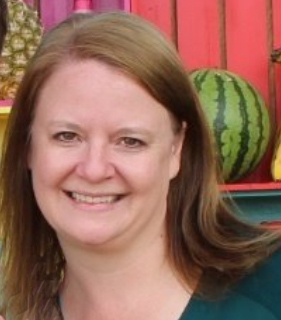 Laura Lynch, creator and writer of Savored Journeys, is an avid world traveler, certified wine expert, and international food specialist. She has written about travel and food for over 20 years and has visited over 75 countries. Her work has been published in numerous guidebooks, websites, and magazines.