Buenos Aires is the largest city in Argentina. It's a vibrant, cosmopolitan city with a captivating and electrifying personality. You'll need to be prepared with all the top things to do in Buenos Aires, from the top sights to the outstanding food. A combination of the two will give you a good overview of the city.
Buenos Aires is more than just a sprawling capital city. It's a city with gritty edges, yet beautifully manicured parks everywhere you turn. It has a decidedly European feel, spiced with Latin-American sensuality, and it pulses with Tango dancing, late-night dining and nightlife that lasts until morning.
» Check out these 25 Traditional Dishes to Look for in Argentina.
The key to discovering what Buenos Aires is all about is to dive into what makes it so unique. Exploring the city can be daunting because of its size, so you really need to narrow down what you want to do and make sure you've included a journey into some of the local neighborhoods, where the food, the nightlife and the people-watching are at their best.
Here's a mini guide to getting to know Buenos Aires, Argentina, complete with all the top things to see and do. Make sure you experience as much as possible of this incredible city.
Top Things to Do in Buenos Aires
1. Go to a Tango Show with Dinner Included
Everyone knows that Buenos Aires is the capital of Tango, so an evening out at a tango show is practically a requirement. There are dozens to choose from, and they are all geared at tourists, so don't be afraid to join the throngs and enjoy it for what it is. The dancing is the main attraction, so don't expect an incredible meal.
Tango Porteño is a good option if you're looking for a show. It's the one we went to, and we really enjoyed it. The food wasn't amazing, but it was very good and better than we expected, actually. Your hotel concierge can also book you a seat at a popular show, even at the last minute, so do ask for recommendations.
⇒ It's always good to book your Tango Show & Dinner in advance. They sell out fast!
2. Take a City Tour and Visit Fun Buenos Aires Neighborhoods
During the day, one of the best ways to become acquainted with the city is to walk through the neighborhoods. San Telmo, Palermo and Recoleta neighborhoods each have a distinctive vibe that shouldn't be missed. A stroll along Avenue Libertador and Puerto Madero will give you a different perspective of the city, plus dozens of shopping and dining choices.
Along the way, you're sure to encounter one of the many parks in the city, which is one of my favorite things about Buenos Aires. The city has dedicated a lot of space to building parks and recreational areas, so despite it being the 8th largest city in the world, it feels quite spacious and inviting.
⇒ Book a small-group city tour in advance.
3. Plaza de Mayo
Home to the Casa Rosada—where Eva Peron famously stood on the balcony—and the Metropolitan Cathedral, Pope Francis' former church, Plaza de Mayo is the historic and political heart of Buenos Aires. Named for the May 1810 revolution, the square's centerpiece is the Pirámide de Mayo, an obelisk commemorating Argentina's independence.
The best way to explore Plaza de Mayo is on foot, strolling around the leafy central plaza and stopping to admire the grand 19th-century buildings.
4. Teatro Colón
The regal façade of the Colon Theatre makes a popular photo stop on sightseeing tours of Buenos Aires, but visitors can also admire the lavish interiors on a guided theater tour.
Tours take in all the highlights, including the Golden Hall, the Gallery of Busts, and the Main Foyer. Attending a performance at the luxurious, 7-story, 2,500-seat theater is an even more memorable experience.
5. Recoleta Cemetery
This labyrinthine city of the dead is often at the top of visitors' must-see lists when spending time in the Argentinean capital. You'd be hard-pressed to find a city sightseeing tour that doesn't make a stop here.
While it's easy enough to visit independently, it's well worth exploring the grounds with a guide, who can regale you with stories of the various tombs and monuments.
6. Tigre
The highlight of a visit to Tigre is a boat cruise around the Tigre Delta, a scenic expanse of marshlands dotted with islands, traditional stilt houses, and floating markets. The town itself is easy to explore on a walking tour, taking in the harborside market and colonial architecture, or visiting the Parque de la Costa theme park.
Day tours from Buenos Aires often combine a visit to Tigre with the nearby colonial town of San Isidro. For the best value, combine a half-day tour of Tigre with a Buenos Aires city tour, an evening tango show, or a sightseeing cruise along the Rio de la Plata.
7. Eat at the Parillas
Don Julio is a perennial favorite. It's exactly what you expect from an Argentina steakhouse: exceptional meat and a relaxed atmosphere. The food is rustic – large slabs of steak and your choice of sides.
Fogon Asado serves exceptional food, but what you must do here is the Asado tasting menu, with optional wine pairings. The chefs have prepared a 6-course tasting menu that combines modern and traditional techniques to form the perfect tasting menu. You can watch the action in the kitchen from the kitchen bar stools. Definitely worth it!
Calden del Soho is a classic style restaurant with fantastic service and really great food. Go for the Bife de Lomo (tenderloin) and a bottle of Malbec.. You won't be disappointed.
Hierro Parrilla is located in the Mercado San Telmo, so the experience starts the moment you enter the market. The food is outstanding. It might just be the best steak you eat in Argentina. Great atmosphere, delicious food, fantastic service.
8. Buenos Aires Unique Fine Dining Experience at Aramburu
Michelin-star restaurants and artfully designed food & wine pairing menus can be found in abundance in Buenos Aires. They have one of the best dining scenes in the world. One of our favorite food experiences in Buenos Aires was at Aramburu in the San Cristobal neighborhood.
One of the most incredible restaurant experiences of my life thus far was at Aramburu in the San Cristobal neighborhood of Buenos Aires. Aramburu was named one of Latin America's 50 Best Restaurants and it's easy to see why. The 12-course meal, optionally paired with Argentina wines, is a gastronomic masterpiece.
The menu changes seasonally and features local ingredients with molecular techniques like liquid nitrogen, smoke infusion, foams and delicate purees. During our visit, our favorites were a sizzling prawn served on hot rocks, a mousse served in a martini glass that tasted just like a freshly made tamale and a crispy-skinned white salmon with creamy avocado puree. The restaurant is quite a bit outside the tourist center of the city, so expect a 40-minute taxi ride.
Address: Calle Salta 1050 | Entre Humberto I y Carlos Calvo, Buenos Aires C1074AAV, Argentina
Phone: +54 11 4305-0439
Website: https://arambururesto.com.ar/
9. Closed-Door Dining Experience
One of the food crazes that took hold in Argentina is the concept of closed-door dining (puertas cerradas in Spanish). It's a great way to dine, because you'll meet other great like-minded eaters. But also because it's a unique experience that you can't have elsewhere.
It's like you're being invited over to someone's house for a private dinner party. The restaurant is always run by a well-trained chef. The meal consists of multiple course, paired with wines, of course. It's really a fun experience.
⇒ Book a dinner at a closed-door restaurant.
10. The Argentine Experience
The Argentine Experience is a super fun dining experience you must do when in Buenos Aires. You'll meet up with other guests to learn about Argentinean food, cook up some empanadas, eat and drink great food, participate in a cocktail making demo, and make new friends. It's a fun way to spend an evening in the city.
⇒ Book the Argentine Experience Cooking Class in advance.
11. Take a Parilla Tour
Second is to take a Parilla Tour, where a guide will take you to the San Telmo or Palermo areas to eat various foods made by local artisans. The tour will give you a great perspective on the city and the food that makes it unique.
⇒ Book a Parilla Tour in the Palermo neighborhood.
12. Wine Tasting in Buenos Aires
If you're a wine lover, or just want to try some of Argentina's rich and fruity Malbecs, book a small group wine tasting. You'll try some of Argentina's lesser-known, high-quality wines with food in a really nice and relaxing setting.
⇒ Book a Buenos Aires wine tasting with tapas.
13. Go on a Buenos Aires Craft Beer Tour
Visit some of the cities best craft beer places. The city has a lot to offer in terms of craft beer. If you want to see what the Buenos Aires nightlife is like, a tour is the way to go. This walking food tour visits the most famous artisan breweries in the city, with a walk of the historic district of San Telmo, to drink two beers in the most varied options that are made in each place that visits.
⇒ Book a private walking tour and craft beer tasting.
14. Food Tour in Palermo
This food tour will take you to 4 amazing restaurants that cannot be found on any guidebook. Enjoy over 8 different dishes and drinks showcasing the best of Argentine cuisine. Discover the neighbourhood of Palermo while meeting fellow travellers. It's an intimate food tour with a max of 10 guests to keep it personal.
⇒ Book a Small-Group Food Tour in Palermo with Dinner
Where to Stay in Buenos Aires
In Buenos Aires, there are lots of great boutique and luxury hotels. The Four Seasons Hotel and Alvear Palace are located in the Recoleta, a high-class neighborhood with upscale shopping and dining, and it's a very safe neighborhood for travelers.
The trendy Palermo district is make up of several smaller areas and offers lots of green space to play in. The popular Mine Hotel Boutique is located there, along with the Miravida Soho Hotel and Wine Bar.
San Telmo might feel more like the real Buenos Aires – where the locals live. You'll have your pick of great parrillas and nightlife. A few choices for hotels include Hotel Babel, or the Circus Hostel & Hotel for budget travelers.
CONCLUSION
If you manage to see a tango show, eat at a parilla, walk through some neighborhoods and relax in a park, you've definitely done it right! There are so many things to see and do that getting to know Buenos Aires can feel overwhelming to try to get around to everything.
The key is to get lost in the neighborhoods, soak up the vibes of the city and enjoy as much of the food and wine as possible. It is then that you'll really feel like you've discovered something real about Buenos Aires.
Like this post? Why not save it to Pinterest?
FOLLOW US on Pinterest, Instagram, Facebook for more great travel inspiration and tips.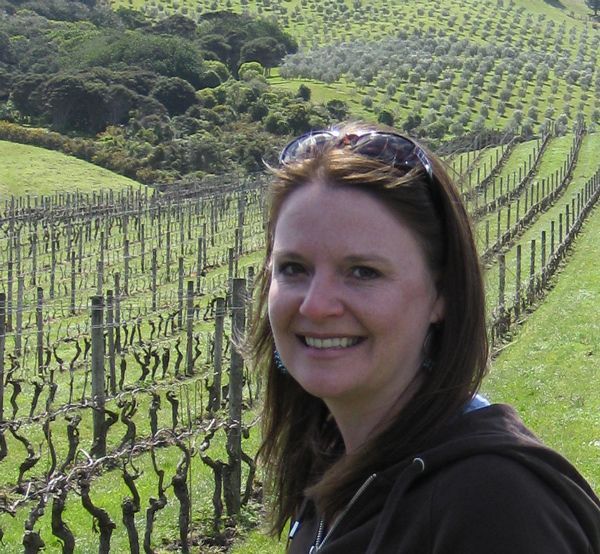 Laura Lynch, creator and writer of Savored Journeys, is an avid world traveler, certified wine expert, and international food specialist. She has written about travel and food for over 20 years and has visited over 75 countries.