In 2022, Nick & I had the absolute pleasure of staying at Giraffe Manor in Kenya. This has been a dream of mine for a long time and we even had to reschedule it twice because of COVID, but we finally made it there in July 2022 after our safari in the Masai Mara and it was everything I hoped it would be, and more.
We've traveled all over the world and experienced some pretty cool things, but Giraffe Manor in Kenya was by far the most exciting and unique I've ever had. The giraffes are even more majestic and amazing in person, and the hotel is really fantastic.
If you have a chance to go, I would absolutely recommend it. You have to book far in advance – like 2 years – so you can get a room. It's very expensive. But it's also very much worth it. Don't let the chance pass you by, if you can do it.
It's a great addition to a Kenya safari!
You can book at Giraffe Manor through our affiliate link with Go2Africa.com. They specialize in creating the perfect safari trip for you. Get in touch with them today to start planning.
Planning a Trip to Giraffe Manor
We're writing this guide to help you plan your trip to see these amazing giraffes. It's hard to know what you're getting into and whether it's all it's cracked up to be just by looking at their website, so we're going to lay out all of our experiences here, so you can decide if it's right for you.
Before we get into the specifics of the manor itself, there are a lot of little planning elements to consider.
You must plan well in advance. Reservations fill up quickly. You can check availability here.
You really want to stay in the main manor, and I would encourage you to keep looking until you can find the Lynn, Marlon, or Betty room available. Alternatively, Kelly, Helen, or the Finch Hatton suite, but you can only book those if you book at one of their other safari lodges too.
We thought that one night was enough to enjoy the experience. Two would be great, but not necessary.
You can book your ride to and from your hotel in Kenya directly with Giraffe Manor (it's included), but make sure you're ready to be picked up by 11am, so you don't miss any of the short amount of time you have there. For us, this meant staying the night in Kenya overnight before our stay, rather than spending another night on safari. But it was worth it.
Where to Stay in Nairobi
The best way to prepare for your stay at Giraffe Manor is to stay a night at a nearby Nairobi hotel and plan your pick up time for 11am. We suggest the following hotel:
What is Giraffe Manor?
The Giraffe Manor in Kenya is a luxurious 1930s mansion that offers visitors a chance to get up close and personal with its resident herd of endangered Rothschild giraffes. The hotel is less than an hour away from Kenya's city center.
The Manor itself is a beautiful 19th-century manor house with a peaceful and tranquil atmosphere. Inside, you'll can find a spectacular blend of Georgian architecture and African-inspired decor, with all the modern touches needed to make your stay comfortable.
Just a little ways from the manor is the Giraffe Center, which is open to the public. You can see it from the manor. This is where you can go during the day to feed the giraffes. Manor guests get a guided tour and can go whenever they want. We'll talk about that more later.
The giraffes have roamed around here since the 1970s when Jock and Betty Leslie-Melville first adopted an orphaned Rothschild's giraffe called Daisy. Today, Tanya and Mikey Carr-Hartley own the manor and it has become a globally recognised hotel.
Where is Giraffe Manor?
The manor sits on 12 acres of private land, located around 35 minutes drive from the Jomo Kenyatta International Airport in Nairobi. Many people will also arrive from Wilson airport, which serves many safari camps, and Giraffe Manor is 20 minutes drive south west from there.
When you book into the manor, a private shuttle to the manor is included in the cost. They will pick you up from the airport or from your accommodations in Kenya.
What's It Like Staying at Giraffe Manor?
The experience at Giraffe Manor is unbelievable, from start to finish. When you arrive, a representative will seat you in a comfortable spot and get your situated, then take you to your room. Since every room is booked individually, you already have an assigned room.
You want to arrive as close to the check in time of noon as possible, so you can every second of your money's worth out of the day. You'll check into your room, then head to the patio for lunch, which is included. Our lunch was a delicious 3-course meal with starters. Drinks are included.
The Giraffe Center
After lunch, you have some time to visit the Giraffe Center. You can't walk there yourself because there are roaming animals on the property, like the warthogs, and the giraffes, of course.
The AFEW (African Fund for Endangered Wildlife) Giraffe Center was founded in 1979 with a mission to educate school children about their incredible wildlife and environment, and the breeding program of the endangered Rothschild's giraffe.
When you book at Giraffe Manor, you pay a donation to AFEW which goes towards their wildlife conservation projects across Kenya.
At the Giraffe Center, you can get extremely up close and personal with the giraffes. They come right up to the feeding platform and reach their long necks out to be fed by visitors. It's amazing.
Afternoon Tea
At 5pm, there's an afternoon tea in the front yard. You can enjoy some snacks, tea, and a meet and greet with the giraffes.
The handlers call over the giraffes with a bucket of food. Any of the interested giraffes will wander over and let you feed them pellets from the bucket. If you're lucky you'll get a kiss or a hug from one of them.
This is one of a few best opportunities to get photos with the giraffes. We didn't really come prepared with outfits, but most people like to dress up so they look good in the pictures with the giraffes.
We had an hour to feed and interact with the giraffes. They eat quickly, so you are supposed to give them just one pellet at a time.
When afternoon tea is over, you will also have an opportunity to take pictures with the giraffe's on the swing in the back yard. The handlers will help make this happen for you. It was so vey cool.
Other Manor Amenities
Guests can also explore the grounds, take a guided tour to learn more about these majestic animals, or just relax in the Manor's gardens. On the property, you will also find a spa, a gift shop, a wellness center, and the romantic Orchid House.
For those looking for an extra-special experience, the Manor also offers guided safari tours that are sure to make your stay unforgettable.
Dinner & Drinks
Be sure to hang out in the lounge for a drink before dinner. The all-inclusive rate includes all meals and drinks, excluding premium and sparkling wines and champagnes.
Dinner is served in the main dining room, where you'll have breakfast, or on the patio, in nice weather. If you're really lucky, you can book the Orchid Room for a private candlelit dinner. The Orchid Room is a little greenhouse behind the manor where they grow plants. It's free to book a private dinner there but it's first come first serve, so reserve early!
We didn't book the Orchid Room ourselves, but we met a really amazing couple while we were there who had booked it and they graciously invited us to join them along with another couple. The 6 of us has the most fantastic dinner there. It was a major highlight of the experience. At night, the room looks even more stunning.
Waking Up With Giraffes
Since we stayed in the Lynn room which has an outdoor terrace, we were joined bright and early at about 5:45am by a few of the resident giraffes. They are well trained to know that food is available at the rooms if they come over.
We had a basket of pellets left for us in our room the night before, so we were prepared when they arrived. It was something else seeing them dip their long necks down right into our room! We could have stayed there for hours feeding them. But alas, we eventually ran out of pellets.
Breakfast: Eat With Giraffes in Kenya
The highlight of the entire stay at Giraffe Manor is breakfast with the giraffes. The handlers will arrange where you sit and when for breakfast. You can't reserve a specific time or table. But rest assured, they will do their best for you to make sure you have an amazing time.
We sat with our friends at a table by the main window. We were served breakfast first, then after we were done, a plate for the giraffes was set out before us and sure enough the giraffes started poking their heads in to eat from the plate.
We were able to get a ton of photos with the giraffes, feed them, and interact with them at the table. You will have about 40 minutes with the giraffes at the table before you have to rotate out and let other guests have their turn.
Giraffe Manor Accommodation
The manor itself is a beautiful colonial-style building. There are 12 rooms on the property, six manor rooms and six garden suites. All rooms come with amenities like air conditioning, free Wi-Fi, and a complimentary breakfast (with giraffes).
The original manor house was built in 1932 and has six rooms: Betty, Daisy, Jock, Lynn, Marlon and the Karen Blixen Suite. We stayed in the Lynn Superior Room, which had ground-floor access for the giraffes in the evening and morning. So we were able to feed the giraffes from our door. In my opinion, we had the best room in the house.
The upstairs Betty Superior Room is also fantastic for seeing and feeding the giraffes in the morning. Their tall necks bring them right up to the balcony so you can feed them. There are two rooms on the upper level. The Marlon room is also great.
In 2011, a new section of the manor was created – The Garden Manor – which sits right next door. Although built 78 years later, Tanya and Mikey used reclaimed materials from the period in which the original manor was built and its design replicates that of the main house.
The Garden Manor also has six lovely guest rooms: Salma, Edd, Arlene, Helen, Kelly and the Finch Hatton Suite. The giraffes only visit the Helen, Kelly, and Finch Hatton suite. Additionally, you can only stay in the Garden Manor if you also book a stay in one of the other hotels in their collection.
How Much is Giraffe Manor?
All of the rooms at Giraffe Manor have their own cost associated. There are two family rooms – the Karen Blixen Suite, which is $3,630 usd, and the Finch Hatton Suite, which is $3267 usd (at time of writing). The price is for 2 adults and 2 children in the suite.
The Giraffe Manor room rates start at $1,062 per adult and $732 per child / sharing. It's $1,667 for a single room. and are based on what specific room you book. The price is all-inclusive, so although it's costly, you won't have to spend much more while you're there. The only other thing we spent on was tips and some small gifts we purchased at the gift shop.
You will want to come prepared to tip. The workers do everything at the manor, from getting the giraffes to interact with you, to carrying your luggage to your room, serving you at dinner, etc. So you will want to tip them. We personally tipped our person at lunch when we first were introduced and he took very good care of us throughout.
You can also place your tip in the box at the end of your stay, but then they won't know of your appreciation for them. Plan to tip
Check updated prices for manor rooms on their website.
More FAQs About The Giraffe Manor
Still have a few burning questions about this gorgeous manor and its graceful inhabitants? Here are a few more often-asked questions and the answers.
Is it Worth Staying at Giraffe Manor in Africa?
Giraffe Manor is definitely worth staying at, if only for the giraffes. Add in its close proximity to Nairobi, as well as its great amenities and exceptional staff service, it's a perfect choice for an unforgettable stay in Kenya. I would absolutely do it again.
How Long Should I Stay at The Giraffe Manor?
The manor is expensive, so while two or three nights is amazing to see everything and fully experience the giraffes, even one night can be enough. It all depends on your schedule and budget. Would I have stayed 2 nights and enjoyed it, absolutely. But we only stayed one and I didn't feel like I needed to stay another.
What Is Included in The Giraffe Manor Stay?
The cost of a night's stay at the Giraffe Manor includes accommodation, meals, drinks, afternoon tea, and giraffe encounters. Additionally, Wi-Fi access is complimentary throughout the property, as is private airport transfers from the airport in Nairobi.
Is Giraffe Manor Family Friendly?
Yes, Giraffe Manor is very family-friendly. There are plenty of activities and amenities suitable for all ages, as well as a dedicated children's play area. The Family Suites are also perfectly suited for kids to join their parents, and you don't pay full adult prices for children. There were actually only 2 kids there when we were staying, but they had a great time.
Can You Visit Giraffe Manor Without Staying There?
Unfortunately not. The manor is exclusively for guests staying one night or more. This is how they manage to keep crowds thin, making sure that the Rothschild giraffes aren't stressed and that it's never too busy.
What is The Best Time to Visit The Giraffe House?
The best time to visit the Giraffe House in Kenya is in the dry winter season (July to October), as this is when wildlife viewing conditions are at their best. However, if you're looking for a quieter experience and don't mind some rain, then visiting during the wet summer season (November to June) can also be a great option.
Can I Arrive Early or Leave Late?
If you are staying at one or more of their other properties (Sasaab, Solio Lodge, Sala's Camp and/or Siruai Mobile Camp) then you can book a day room or special pass at The Retreat, which is right next door to Giraffe Manor.
Options include an Early Bird package for those arriving on early flights, a Retreat Day Pass for those wishing to use the facilities but who do not require a room or a Day Room.
If you're just staying one night without booking elsewhere, like we were, you are not allowed to come early or leave late. Check in time is at noon and check out is at 10am the next day.
Are The Giraffes at Giraffe Manor Wild?
The giraffes that live on the grounds of the manor may look tame and be used to humans, but they are still wild animals and have free roam of the surrounding sanctuary. Keep this in mind while visiting and respect these animals while interacting with them.
Conclusion
The Giraffe Manor in Africa is a unique and luxurious destination that offers guests the chance to observe, interact with, and feed wild giraffes in their natural habitat. Not to mention the moments of amazement as these giraffes pop their heads into the windows of the manor.
With its close proximity to Nairobi, excellent amenities, great staff service, and beautiful gardens, it's an ideal choice for travelers looking for an unforgettable stay. If you're looking for an African adventure with a twist, consider adding the Giraffe Hotel to your list of must-see destinations.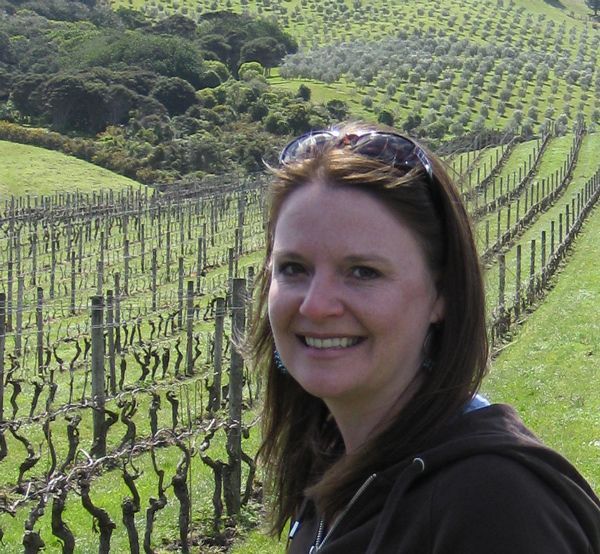 Laura Lynch, creator and writer of Savored Journeys, is an avid world traveler, certified wine expert, and international food specialist. She has written about travel and food for over 20 years and has visited over 75 countries.