A trip to the Grand Canyon is one that everyone should do in their lifetime. The vast canyon is not only a splendid natural wonder, there are many ways to see it and explore it.
The Grand Canyon is full of possible adventures awaiting you, whether you're traveling with your family or in for an adrenaline-fueled adventure. We think you'll find our Grand Canyon National Park Trip Planner a great guide to hep you plan your trip.
The Grand Canyon National Park lies on the Colorado Plateau in northwest Arizona. It was carved over a period of millions of years by the Colorado River, which winds its way through the canyon.
It's truly amazing to see how a little trickle of water eventually turned into the Colorado River, which eventually carved out the Grand Canyon. When you see it in person, you'll be in awe of Mother Nature. This is why we strongly believe that a road trip to the Grand Canyon should be on everyone's bucket list.
If you're ready to go, let's jump in and start planning a road trip around the Grand Canyon.
» Looking for more travel inspiration in the United States? See our U.S. Summer Vacation Ideas and 12 U.S. National Parks to Visit. Here are a few more fabulous U.S. Cities to visit.
Grand Canyon National Park Trip Planner 2023
Where is the Grand Canyon?
The Grand Canyon is located about 75 miles north of Flagstaff, Arizona and falls almost entirely within the state of Arizona, though very close to the Utah and Nevada borders. It takes about an hour and a half to get to the south rim visitor center from Flagstaff.
There are three main visitor centers for the Grand Canyon: the south rim, north rim, and west rim. Hover, the majority of visitors to the park arrive at the south rim. It's the most accessible and has the most going on.
If you visit the south rim and want to also check out the others, it will be a 5-hour drive to get to the North Rim and a 4-hour drive to get to Grand Canyon West. Now you can see why usually visitors just go to one of these entrances.
Most of the Grand Canyon lies within Grand Canyon National Park and is managed by the National Park Service. However, Grand Canyon West is owned and run by the Hualapai Indians.
Grand Canyon West is the closest to Las Vegas, Nevada, so it can be a popular spot for visitors who just want to catch a glimpse of the canyon and don't maybe plan to spend a whole week exploring it.
It's only 125 miles to get to the west entrance versus a 275-mile drive to get to the south rim. So if you're coming from Vegas, this could be an option for you.
However, the entrance fee at Grand Canyon West is considerably more expensive than the other entrances. We go over entrance fee prices further down this post.
How Big is the Grand Canyon?
Although it's called "the" Grand Canyon, implicating that there's only one, that's a bit of an understatement. There are actually dozens of canyons, fissures, and gorges that intertwine and merge to create one of the world's most amazing natural wonders.
The Grand Canyon stretches for 270 miles and is between 10 and 15 miles wide. At some points, the canyon measures nearly a mile to the bottom. Can you imagine looking over the edge of a canyon that deep? Well, actually, you can! More on that later.
Because this national park is so huge, it's necessary to plan a Grand Canyon road trip, in order to see it all – or at least the major aspects of it that you shouldn't miss.
Best Times to Visit the Grand Canyon
The best time to visit the Grand Canyon is during spring and fall. Summer is the busiest season for the park, as hordes of tourists take advantage of the sunny weather and time off from work and school.
April through May, and September through November, are the prime times to visit the park. The crowds are thin, and the weather is temperate, staying around 60F during the day and maybe dipping down to 40s at night.
Spring weather is dry and usually between 50-80F depending on where you visit inside the park. It's also wildflower season, and a great chance to appreciate the unique flora that surrounds the canyon.
Fall is slightly rainy, and the weather can change quickly during autumn in the canyon. The fall foliage is hard to beat though, the vibrant colors that appear during fall are incredible sights to see and make for great pictures. Sunsets are also easier to catch in the fall due to the shortening days.
Here is a table that shows the average temperatures and precipitation for each season at the South Rim:
| Season | Temperature Range | Precipitation |
| --- | --- | --- |
| Spring | 41°F to 71°F | 1.2 inches |
| Summer | 50°F to 82°F | 1.5 inches |
| Fall | 45°F to 75°F | 1.1 inches |
| Winter | 18°F to 44°F | 1.1 inches |
Planning a Trip to the Grand Canyon National Park
There are great things to see and do in all three areas of the park and you can't see them all unless you do a road trip. It's a very scenic drive. You *can* visit all three entrances, but that's very unlikely. We will be focusing our information on the South Rim, but we'll also include a bit of info on the other entrances, just in case.
The best thing to do when visiting the Grand Canyon is to allow yourself plenty of time. There is a lot to see and although it might look like you can do it all in one day, you won't be able to really enjoy it that way.
There is no "best place to start". We recommend starting with what sounds most interesting to you. Whether that's checking out the history behind the canyon, taking a hike in the beautiful dessert surroundings, or riding in a helicopter to see a bird's-eye view.
How Many Days to Spend
We recommend giving yourself plenty of time when you are at the Grand Canyon so you can visit all the viewpoints, do some hiking, maybe head down to the basin, do some whitewater rafting, and just enjoy this beautiful natural wonder.
If you only want to see the spectacular views, and don't have a lot of time, then one day will suffice.
To cover the main attractions at the south rim and do a few hikes, two to three days is enough time.
If you want to camp and hike and raft… then you'll need five to seven days.
How to Get to the Grand Canyon
As mentioned, most people choose to visit the South Rim of the Grand Canyon. The easiest way to get to the south rim is to fly into Flagstaff or Phoenix.
Flagstaff is a 1.5-hour drive from the Grand Canyon south entrance, so it's the most convenient, but it only has flights from Phoenix and Dallas.
The next best option is to fly into Phoenix, rent a car, and drive. It's a 3.5-hour drive from Phoenix to the park.
The best way to get to the North Rim of the Grand Canyon is by car. The North Rim is located in a remote area of Arizona, and there are no major airports or train stations nearby. If you are driving from the south, it's a 6-hour drive from Phoenix. From Las Vegas (LAS), it's a 4.5-hour drive.
The best way to get to Grand Canyon West is Las Vegas McCarran International Airport (LAS) Las Vegas, Nevada. It's a 2-hour drive.
How Much Does It Cost?
The cost to enter the Grand Canyon National Park varies depending on the type of pass you purchase and the length of your visit.
As of 2023, the entrance fee for the park is:
For a private, non-commercial vehicle is $35 for a 7-day pass
On foot or bicycle, the fee is $20 per person for a 7-day pass
Motorcycle riders can enter the park for $30 for a 7-day pass
There is also an annual America the Beautiful pass available for $80 that provide unlimited entry to all national parks and federal recreational lands for one year. The fees collected from visitors help fund important projects and services within the park, including maintenance, conservation, and visitor programs.
You can buy your pass online beforehand, or at the park entrance. They don't accept cash.
What To Do in the Grand Canyon
Grand Canyon Village
The Grand Canyon Village, located on the South Rim of the canyon, is a beautiful place to stay or just visit.
This historic town was founded in the early 1900s with the arrival of the first steam-powered train. Since then, it's been a hub of activity for Native Americans, and homesteaders. There are several cultural centers and places to see antique Native American crafts and culture.
There are also great lodging options inside the town, including hotels, RV parks, and campgrounds that make it a perfect gateway to the park.
While the village is inside the park, it's just one of the hubs of activity. If you choose a hotel or campground to stay at in the park, it's not necessarily going to be in the village. It might be a few miles away. You will still need a car to get around.
Hiking
The Grand Canyon has several hiking trails of varying difficulty so that everyone can take a stroll and enjoy the scenic surroundings of the park.
The Rim Trail is one of the easiest and most beautiful hikes you can do and I highly recommend that everyone start their trip by hiking at least part of the Rim Trail.
It's a quiet, mostly flat, path that extends from the South Kaibab Trailhead west to Hermit's Rest, a distance of about 13 miles. There are bus routes that run along the Rim Trail all day at 10 to 15-minute intervals, so you can easily customize how far you want to ride the bus or hike.
My best recommendation is to park your car at the main visitor's center, just inside the entrance gate. From there, you can walk about 4 minutes to the main viewpoint, Mather Point. This is a very popular viewpoint, so there will be a lot of people, but from there you can walk along the rim to the Yavapai Geology Museum.
This is about a 15-minute walk, on a wide paved trail, mostly flat with slight elevation on the way back. You will pass many viewpoints and get an amazing introduction to the canyon. Better yet, do this walk a few hours before sunset and you will be rewarded with some of the best views of your trip.
Another easy, and amazing, hike to take is from the Hermit Road shuttle stop, which is the start of the red bus line. From March 1 to Nov 30, you cannot drive yourself along this route. You have to take the shuttle.
We took the shuttle up to Maricopa Point (thus avoiding the steep section), then walked to Mohave Point, which was about 2 miles, on mostly flat paved path. Then we rode the bus to Pima Point and again we walked to Hermit's Rest, about 1 mile. Perfect way to spend a morning!
The Bright Angel Trail is a maintained dirt trail that is 12 miles roundtrip. It has some shade coverage depending on the time of day. There may be ice on the trail in winter and early spring. It gets quite steep in some sections, thus is not be suitable for all hikers. Here's a great guided hike of Bright Angel Trail.
Although there are dozens of hiking trails, one more that I will mention here is the South Kaibab Trail to Ooh Aah Point. This is a portion of the longer South Kaibab Trail, and it's about 1.8 miles round trip. The descent comes first, which you can get down fairly quickly, on tight switch-backs at first, then a more gradual descent.
The view at the bottom is well worth it. But do keep in mind the route back up is fairly grueling. We made it down in 20 minutes and back up in 27 minutes, and I'm not in that great of shape, but it's not for beginners.
If you'd rather go on a guided hike, we can recommend this full-day hike
Hiking Tips & Safety Precautions
Remember where you are going and consider clothes that would be good for hiking, as well as something in case it rains. Also keep in mind the temperatures can drop substantially at night in this area, so you should pack something to keep warm.
If you are going hiking make sure to have things such as water bottles, a compass, map, and some supplies in case you happen to get lost. Also remember first aid items and sunscreen to avoid getting a sunburn.
If you are hiking, camping or riding off the main trails, in the backcountry, you will need a permit. Permits can be obtained through the Backcountry Information Center. Rangers patrol and inspect camps they find for permits and to check that campers are adhering to the conditions laid down in the permit.
Desert View Drive
The Desert View Drive is a scenic road located on the South Rim of the Grand Canyon. It's a 23-mile scenic road between the Grand Canyon Village and Desert View, passing by many scenic points and trails.
After we visited the village and did the hiking along the Rim Trail, this is the next thing we did. You can drive yourself along the route, and in fact you have to, because the shuttle doesn't go beyond Yaki Point.
So get in the car and drive along SR 64, stopping at the viewpoints along the way. There are 6 canyon viewpoints, 4 picnic areas, the Tusayan Pueblo and Museum, and the Desert View Watchtower at the end.
Grandview Point
Moran Point
Lipan Point
Navajo Point
Desert View Watchtower
We set out on the road about noon, stopped by the viewpoints, had lunch sitting on one of the rock overhangs at Navajo Point, then went on to explore Desert View (plus take a few moments of rest at the gift shop with an ice cream cone on the rocking chairs with a stunning view).
Antelope Canyon
If you're visiting the Grand Canyon, a detour to Antelope Canyon is a must. It's one of the most enchanting parts of the Grand Canyon region. A testament to the raw power and artistry of nature, this slot canyon, shaped by the unyielding forces of water and time, is renowned for its undulating sandstone walls that glow with a surreal palette of reds, oranges, purples, and browns.
There are two main sections of the canyon to explore: Upper Antelope Canyon and Lower Antelope Canyon, each with its own distinct features and allure. The former is known for its light beams that pierce the narrow canyon walls, especially during the mid-day sun, creating ethereal photo opportunities.
Lower Antelope Canyon has deeper and longer passageways, offering a more adventurous trek for visitors. Guided tours are mandatory to experience this natural marvel.
Tours to Take in the Grand Canyon
Mule Ride into the Grand Canyon
The Grand Canyon has mule rides on many of their different trails. This is a great way to experience the park if you aren't too keen on hiking. These tours will take guests on a hiking trail on the backs of mules, and are completely guided. Guests will learn proper safety and can learn more about the park and it's history. See more here.
Train Ride into the Grand Canyon
The Grand Canyon Railway has been running since 1901, and passengers have been enthralled since it's opening. Not only is it a wonderful and historic way to travel, but it helps keep the cars going into the park to a minimum as to preserve the land. ✔ See more about the train and book your tickets here.
Helicopter Tour Over the Canyon
What better way to see the entirety of the park than from a birds eye view? Helicopter tours take you right over the top of the park, allowing for wide sweeping sights and picturesque views. It's not outrageously expensive. We spent about $350/pp for a 40-minute helicopter ride with Maverick Helicopters. It was VERY MUCH worth it. ✔ Book a helicopter tour here.
Make the most of limited time and see the highlights of Grand Canyon National Park in just a couple of hours on this sightseeing tour. Ride in a windowless, open-air Hummer and listen to commentary from your guide as you visit some of the canyon's best lookout points, where you can hop out, take photos, and explore. ✔ Book this tour here.
Beyond the South Rim
There are a lot of things you can do outside of the typical South Rim experience. These things will involve a little bit more planning, because you'll have to book tours and get permits. We'll also include info below for the other parts of the park.
White Water Rafting
White water rafting is one of the most popular ways to see the Grand Canyon. Rafting along the Colorado River is a fun and thrilling experience. Some rafting tours span multiple days, and some are just a single day so visitors can choose what fits their schedules and interests best.
See beautiful views while careening down a river. Rafting in the Upper Canyon is often preferred, as passengers will watch the canyon walls rise around them.
We recommend this planned white-water rafting tour. Make your way to Peach Springs, Arizona, home of the Hualapai Indians at the gateway to the Grand Canyon. Then, challenge the mighty Colorado River's varied rapids on a 40-mile (64-kilometer) journey through the canyon. Learn more about the rafting trip.
See the Skywalk
★ See Bucket List Deals at Grand Canyon West!
Located at Grand Canyon West, on the Hualapai Indian Reservation, this is one of the coolest ways to see the vastness of the Grand Canyon. The Grand Canyon Skywalk extends almost 70 feet over the canyon in a horseshoe-shaped, glass-bottomed overhang.
The Skywalk, with its four-inch-thick glass bottom, allows visitors to peer over the railing or just look down directly into the canyon to see its 4,000-foot vertical drop. But don't worry. Skywalk is strong enough to hold seventy fully loaded 747 passenger jets.
Learn more about the Skywalk and book your tickets here.
Desert Jeep Tour
Explore the desert around the Grand Canyon on a guided Jeep tour. Many of these tours take visitors along the canyon and into the Kaibab National Forrest.
See incredible views and ride along with a tour guide. Some tours even have an option to go at sunset to see the awe-inspiring sunset along the rim of the canyon.
Havasu Falls
Havasu Falls, located in the Havasupai Indian Reservation is a gorgeous waterfall that is definitely worth a visit. Havasupai itself means 'people of the blue-green waters' and that gives a pretty good description of the waterfalls on their land.
A hike away from a main road, this waterfall is a beautiful stream flowing down the side of Havasu canyon. The falls also includes several pools of the shimmering turquoise waters it's famous for.
Horseshoe Bend
This bend in the Colorado River – Horseshoe Bend – is located approximately 140 miles from both the South Rim and the North Rim of the Grand Canyon, but it's only 5 miles from the beginning of Grand Canyon National Park.
If you're traveling from rim to rim on a Grand Canyon road trip, you can add a side trip, just 18-miles off the main road, Highway 89, to see Horseshoe Bend in Page, Arizona.
Grand Canyon Entrances
You wouldn't think it, but the two sides of the canyon vary quite a bit in scenery, climate and vegetation. Due to the distance between the two rims, most visitors only go to one side, but if you plan to do both, it's about a 4-5-hour drive.
There is a park-operated shuttle that goes between the rims once per day. It takes about 4.5 hours. You can only go one way per day. Also note that while the south rim is open 365 days a year, the north rim has a much shorter season due to snow. It usually opens in late April or early May.
South Rim
The Grand Canyon's South Rim is the best place to visit if you are only visiting one of the rims. It has more spectacular views and viewpoints from which to see it, and it has more facilities (restaurants, hotels, services) than the north rim. The cost to get in is $34, valid for 7 days.
The Grand Canyon Village is a great place to stay when visiting, because it has everything a tourist will need – lodging, restaurants, stores, etc. On the South Rim, there are numerous trails down the canyon, as well as a trail along the top of the Canyon called the "rim trail."
You can view the canyon from different viewing points, which are accessed by walking the rim trail or taking a shuttle from point to point. There are also two entrance points, at the south and east, with the south entrance being closest to hotels.
You can also visit museums, go biking, hiking, take guided tours, and ride a mule into the canyon to explore. These extra visitor activities make the south side better for most visitors.
North Rim
The north rim is more remote than the south rim and it's closed from October to May. If you don't like crowds and you're not participating in any planned activities, then you might prefer the north rim. It's more forested, thus has more wildlife and better hiking opportunities.
If you're also visiting other national parks nearby, like Zion National Park or Bryce Canyon National Park, you will be on the North Rim side of the canyon, so it might just be more convenient to stay on that side. Just keep in mind that there's only one hotel and one campground on the north side, so plan well in advance if you want to stay the night.
Grand Canyon West
The West Rim of the park is located on Native American land and requires an extra entrance fee ($64), making it the most expensive area to visit. But this is where the popular Skywalk – a glass bridge that extends 70 feet over the canyon – is located. The entrance ticket includes entry fee and skywalk ticket.
There are other planned activities here too that draw visitors in, like ziplining, boat rides and tours. Do note that hiking opportunities aren't as good in this area.
See Summer Vacation Packages at Grand Canyon West!
✔ Buy Grand Canyon West tickets in advance here.
Best Places to Stay Near the Grand Canyon
One of the most popular places to stay near the Grand Canyon is Grand Canyon Village, and it's not difficult to see why. There is easy access to the park's main entrance from this purpose-built, touristy town. You can't stay closer than this unless you camp inside the park.
There are several hotels on the South Rim of the Grand Canyon, including El Tovar Hotel, Bright Angel Lodge, Maswik Lodge, Kachina Lodge, Thunderbird Lodge, Yavapai Lodge, and Phantom Ranch (at the bottom of the canyon).
Tusayan is a town on the edge of the Grand Canyon South Rim that revolves entirely around visitors to the park, where you'll find the The Grand Hotel at Grand Canyon, and budget hotels like Holiday Inn Express and Red Feather Lodge.
Given that most of the hotels are around the same level, we chose to stay at the Red Feather Lodge, which was nearly half the price of The Grand Hotel. All of the hotels are right next to each other, so one has no advantage over another.
Grand Canyon Lodge provides the only lodging inside the National Park on the North Rim.
Camping in the Grand Canyon
All campsites in the Inner Canyon require a backcountry permit, this includes Bright Angel Campground at Phantom Ranch. So you'll need to plan ahead to get the proper permits.
Camping is available just outside of the park in Tusayan at Grand Canyon Camper Village. Or the Forest Service campground just 2 miles south of Tusayan in the Kaibab National Forest.
If you like the idea of camping, you could also check out Grand Canyon RV Glamping, where the RV is provided for you.
Where to Eat at the Grand Canyon
There are not a lot of restaurants inside the Grand Canyon South Rim, but there are also a few in Tusayan. I'll warn you that none of them get very good reviews, so go in with your expectations set properly.
During the day, we chose to buy sandwiches at the Grand Canyon Market Plaza. It's a pretty large grocery store with a deli. At the deli, you can get sandwiches to take away. We went in the morning, ate our breakfast there (they have bagels, burritos, biscuits and gravy, etc), and bought our lunch items for later.
Restaurants inside the park
Dine in at El Tovar Dining Room, Fred Harvey Tavern, Fred Harvey Burger, Maswik Food Court, and the Arizona Steakhouse
Carry out at The Fountain at Bright Angel Lodge and Hermit's Rest Snack Bar
Restaurants in Tusayan
Big E Steakhouse, Plaza Bonita Mexican Restaurant, Yippee-ei-o, Grand Canyon Inn Restaurant, Wagon Wheel Saloon, Pizza Hut, Wendy's, Foodie Club, and Canyon Star
We ate at Big E Steakhouse and Plaza Bonita. Big E was pretty disappointing, though the service was good. Plaza Bonita was actually quite good. We ordered fajitas and sat at the bar. Service was great there as well.
Facilities and Amenities
When visiting the Grand Canyon, you will find a variety of facilities and amenities available to make your trip more comfortable. Here are some of the key facilities and amenities you can expect to find:
Grand Canyon Village
Located on the South Rim, Grand Canyon Village is the main hub of activity and services in the park. Here you can find lodging, dining, shopping, and other amenities. The village is home to historic buildings like the El Tovar Hotel and the Bright Angel Lodge, as well as a variety of gift shops and restaurants.
Tusayan
Located just outside the park's South Entrance, Tusayan is a small town that offers additional lodging, dining, and shopping options. While it is not as convenient as staying in the park itself, Tusayan can be a good option for those who prefer a wider range of accommodation options or who are looking for more affordable prices.
Maps
Maps are available at the Grand Canyon Visitor Center and at various other locations throughout the park. These maps can be a helpful tool for planning your visit and navigating the park's trails and roads.
Grand Canyon Visitor Center
The Grand Canyon Visitor Center is located near the park's South Entrance and offers a variety of services and information. Here you can find park rangers who can answer questions and provide guidance, as well as exhibits and educational programs.
Closures
It's important to note that some facilities and amenities may be closed or have limited hours during certain times of the year. For example, some lodges and campgrounds may be closed during the winter months. Be sure to check ahead of time to avoid any surprises.
Camping in Grand Canyon
Camping in the Grand Canyon is an excellent way to experience the natural beauty of the park. The Grand Canyon National Park has four established campgrounds, three on the park's more popular South Rim and one on the North Rim, which is less-visited and closed in the winter.
If you want to camp in the Grand Canyon, you need to make a reservation up to six months in advance from March to November. During the less-popular winter months, the camping is first-come, first-served. Open May 15 through Sept. 30, 2023, the Mather Campground, located in the South Rim, is the only campground that takes reservations all year round.
The campsites in the Grand Canyon are designed to accommodate tents and RVs. The campsites do not have hookups, but you can bring your generator. The fee for camping in the Grand Canyon varies depending on the campground and the season.
Here is a table with information about the established campgrounds in the Grand Canyon National Park:
| Campground Name | Location | Open Dates | Reservations |
| --- | --- | --- | --- |
| Mather Campground | South Rim | Year-round | Required |
| Desert View Campground | South Rim | Mid-April to Mid-Oct | First-come, first-served |
| Trailer Village | South Rim | Year-round | Required |
| North Rim Campground | North Rim | Mid-May to Mid-Oct | Required |
Park Regulations and Safety Measures
When visiting Grand Canyon National Park, it is important to follow all park regulations and safety measures to ensure a safe and enjoyable experience. Here are some important guidelines to keep in mind:
Backcountry Rules and Regulations
If you plan on exploring the backcountry of the Grand Canyon, be sure to familiarize yourself with the park's backcountry rules and regulations. These regulations are in place to protect both visitors and the park's natural resources. Some important rules to keep in mind include:
Permits are required for all overnight stays in the backcountry.
Campfires are only allowed in designated fire rings.
Human waste must be disposed of properly using a "pack it in, pack it out" method.
Food and trash must be stored in bear-resistant containers.
Pets are not allowed on trails or in the backcountry.
Safety Tips for Hiking
Hiking is one of the most popular activities in the Grand Canyon, but it can also be dangerous if proper safety measures are not taken. Here are some tips to keep in mind when hiking:
Stay on designated trails and do not venture off into the backcountry.
Bring plenty of water and snacks to stay hydrated and energized.
Wear sturdy hiking boots with good traction.
Watch your step and be aware of loose rocks and uneven terrain.
If hiking during the summer months, start your hike early in the morning or late in the afternoon to avoid the hottest part of the day.
Park Ranger Assistance
If you have any questions or concerns while visiting the Grand Canyon, do not hesitate to seek assistance from a park ranger. Rangers are available to provide information on park regulations, safety measures, and hiking trails. In case of an emergency, park rangers can also provide medical assistance and rescue services.
Frequently Asked Questions
How many days do you need in the Grand Canyon?
The number of days you should spend in the Grand Canyon depends on the type of experience you want. If you want to see the main viewpoints and take some short walks along the rim, 1 to 2 days is sufficient. If you're planning to hike below the rim, such as taking the Bright Angel or South Kaibab trail to the Colorado River and back, consider at least 3 days. If you want to explore both the South Rim and the North Rim, or venture to more remote areas of the park, 4-7 days would be ideal.
What is the best month to go to the Grand Canyon?
The best time to visit the Grand Canyon largely depends on your preference for weather and crowd sizes. Late spring (April to June) and early fall (September to October) are considered the best months. During these periods, the temp is moderate and there are thinner crowds. July and August can be very hot, especially at the bottom of the canyon, and are also the busiest. The North Rim, which is at a higher elevation, is closed from late October to mid-May due to snow.
Where should I stay the first time seeing Grand Canyon?
Staying near or inside the park at the South Rim is recommended, either in Grand Canyon Village, the primary hub of accommodations in the park, or in Tusayan, a few minutes outside the park.
CONCLUSION
With so much to see and do, you'll be kept very busy during your Grand Canyon visit, especially if you choose to do a road trip from rim to rim. We know you're going to love it. If you've been before, share your experiences in the comments below.
Like this post? Why not save it to Pinterest?
FOLLOW US on Pinterest, Instagram, Facebook for more great travel inspiration and tips.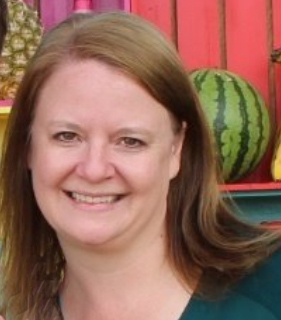 Laura Lynch, creator and writer of Savored Journeys, is an avid world traveler, certified wine expert, and international food specialist. She has written about travel and food for over 20 years and has visited over 75 countries. Her work has been published in numerous guidebooks, websites, and magazines.