As one of the world's most awe-inspiring wonders, the Grand Canyon beckons travelers from all corners of the globe with its breathtaking vistas and rich geological history. It's no wonder this iconic destination finds its way onto countless bucket lists.
We've been to the Grand Canyon a few times, but most visitors will only go once – seeing how there are so many places to visit and so little time. So you should really give a lot of consideration to the trip you want to have and what you most want to see. That will help you decide between the North Rim or South Rim.
Each rim has it's unique appeal. The South Rim is buzzing with life and offers a wide range of amenities and activities. Almost everything you typical hear about and want to see at this National Park is on the South Rim. But the North Rim is perfect if you're looking for a more peaceful, unspoiled nature. There's also the West Rim, which we'll speak about more later.
Can you visit both? Of course you can. But most visitors don't. This is due to two reasons – the distance between them is prohibitive (driving from South Rim to North Rim is a 4.5-hour drive – 220 miles), and the North Rim isn't open year-round.
The decision ultimately rests on the type of explorer you are. So, get your Grand Canyon trip planner ready, and let's discover which rim is the perfect fit for your adventure.
Planning your trip to Grand Canyon?
Where to Stay in Grand Canyon:
Best Tours and Experiences in Grand Canyon
Grand Canyon: North or South Rim?
The Grand Canyon is absolutely one of the most awesome places to visit in the United States. If you're trying to decide which rim of the Grand Canyon is best, it's important to take into account what each has to offer. This brief overview will help you decide which is the best part of the Grand Canyon for you.
Yearly Visitor Count (according to TheCanyon.com)
South Rim: 5 million yearly visitors
North Rim: 1 million yearly visitors
West Rim: 200,000 yearly visitors
South Rim, Grand Canyon
Driving Distance:
From Phoenix: 3hr 32min (229 miles)
From Las Vegas: 4hr 14 min (280 miles)
When it comes to experiencing the sheer magnitude of the Grand Canyon in a bustling and lively environment, the South Rim is the place to be. The views from the south side are simply spectacular, allowing you to fully grasp the grandeur of this natural wonder.
Let's just lay it out there, the South Rim is widely considered the best place to visit in the Grand Canyon for a number of reasons. For one, it has the most services and facilities. There are dozens of hotels to choose from, tons of restaurants nearby, there's a regular and robust shuttle service, lots of paved paths and trails along the rim, and most of the big sights people mention are found there.
With close to two dozen viewpoints, there are plenty of opportunities to marvel at the majestic canyon without going too far out of your way. Just inside the park, you can pull into a parking space and hike to your heart's content, or take a shuttle to the further reaches of the south rim to do some more hiking. You'll also catch glimpses of the mighty Colorado River snaking through the heart of the canyon.
The South Rim really is perfect for everyone. There are dozens of beginner-friendly hiking trails that lead to breathtaking vistas. The paths are often wide-enough for wheelchairs and strollers. If you can't do much walking at all, it's okay because there are shuttles that take you to each of the viewpoints.
Aside from hiking, the South Rim is packed with other exciting activities, from mule rides to helicopter adventures, guided Grand Canyon tours, museums, and interpretive centers.
Another reason why it's consider the better choice of rims to visit is that it's open year round and only costs $35 for 7 days. The North Rim is only open from June to end of November (unless weather prevents it). The West Rim costs at least $64 for a one-day general admission and Sky Walk pass.
Bottom Line
While it can get crowded, the South Rim offers an array of amenities and attractions to make up for it. From shuttle services and scenic train rides to a wide selection of restaurants, visitor centers, and lodging. You'll find everything you need for a comfortable and memorable experience.
North Rim, Grand Canyon
Driving Distance:
From Las Vegas: 4hr 41min (266 miles)
From Salt Lake City: 6 hr 39min (393 miles)
Not as many tourists visit the North Rim. It's just not the most popular entrance to the park. There are a few reasons for that, and we'll explain them here. But the fact that not as many people visit there might also be what makes it your best choice.
If you're looking for a serene and intimate experience in nature, the North Rim of the Grand Canyon has more of that than the South Rim. Unlike its southern counterpart, only a fraction of visitors make their way here, granting you the luxury of enjoying the breathtaking beauty without feeling cramped.
There is only one visitor's center on the North Rim, and just a handful of lodges and services.
The North Rim showcases stunning vistas that emphasize the canyon's width, in contrast to the South Rim's focus on depth. Due to its higher elevation and cooler temperatures, the North Rim receives more precipitation, which allows for the growth of a diverse range of trees, including aspen, maple, and oak. These trees provide a stunning display of fall colors that is not found on the South Rim.
In addition to the unique plant life, the North Rim is home to a variety of animals that are not commonly found on the South Rim. One such animal is the gray Kaibab squirrel, which is a subspecies of the familiar North American red squirrel. These squirrels have a distinctive gray coat and are only found in the higher elevations of the Kaibab Plateau.
Another contrast to the South Rim, there are less significant viewpoints to visit and no shuttle services to take you between them.
Bottom Line
It's harder to get to, there are less facilities, there are less things to do and see, and it's only open for part of the year. Those things are the drawbacks of the North Rim. If you do plan to visit the North Rim of the Grand Canyon, you'll definitely want to plan way ahead to be sure that the park is open, the facilities you need are open, and that you can get a place to stay. Lodges and campgrounds are closed for a good portion of the year.
West Rim
Driving Distance:
From Las Vegas: 2hr 15 min (125 miles)
Grand Canyon West is located on the Hualapai Indian Reservation and is managed by the Hualapai Tribe. While it offers stunning views of the canyon and unique experiences such as the Skywalk, which is a glass bridge that extends out over the canyon, it is not as well-known or visited as other sections of the canyon such as the South Rim or the North Rim.
One reason for this is that Grand Canyon West is located farther from major population centers than the other sections of the canyon, making it more difficult and expensive to access. Additionally, the Hualapai Tribe charges a fee for admission to the area, which can be a deterrent for some visitors.
Another factor may be the lack of amenities and infrastructure in the area. While there are some facilities such as a visitor center and restaurants, they are not as developed as those found on the South Rim or the North Rim. This can make it more challenging for visitors to plan their trip, especially if they are looking for a more comfortable and convenient experience.
There are two main reasons people choose to visit Grand Canyon West. It is close to Las Vegas, so it can easily be visited during a trip to Vegas (when you probably aren't going to stay long anyways), and for the Sky Walk, because this is a unique experience you can't have elsewhere.
Overall, while Grand Canyon West offers a unique and breathtaking experience, it may not be as well-known or visited as other sections of the canyon due to its location, fees, and lack of amenities.
Frequently Asked Questions
Is it better to go to Grand Canyon North or South Rim?
If you prefer a more accessible and bustling experience with a wide range of amenities, the South Rim is a better choice. The North Rim could be more appealing if you're looking for a quieter, more remote, and less crowded experience with a unique perspective.
Why is the North Rim less popular than the South Rim?
The North Rim of the Grand Canyon is less popular than the South Rim due to many factors such as accessibility, with the South Rim being more conveniently located near major cities, resulting in higher visitation. The South Rim also boasts superior infrastructure, lodging, and services compared to the North Rim, which has fewer amenities. The North Rim's higher elevation brings cooler temperatures and a shorter tourist season, often closing during winter due to heavy snowfall. Additionally, the South Rim provides a wider array of hiking trails and holds greater cultural and historical significance, attributed to its longer history of tourism and Native American presence.
Is it worth going to the North Rim of the Grand Canyon?
Yes, visiting the North Rim of the Grand Canyon is definitely worth it for many travelers. The North Rim's distinct characteristics and quieter ambiance make it well worth the visit for those seeking a more off-the-beaten-path Grand Canyon adventure.
Which Grand Canyon Rim Is Best? | Things To Consider
If you're planning to visit the majestic Grand Canyon and explore one (or both) of the rims, there are two main factors to take into consideration:
South Rim vs North Rim: How Much Time Do You Have?
When choosing between the Grand Canyon rims, how much time you have plays a crucial role.
The South Rim is the better choice if you only have a day or two to explore the area. It is more accessible from nearby cities, and various transport and shuttle options are available to get you there.
However, if you have more time or prefer a leisurely pace, the North Rim might be the more alluring choice. The closest town is Kanab, Utah, which is a 1.5-hour drive away.
What Time of Year Are You Going to the Grand Canyon?
When planning your Grand Canyon adventure, timing is everything. If your trip falls between mid-October and mid-May, the South Rim is the way to go since the gate to the North Rim closes during that period.
To fully enjoy the tranquility of the North Rim, aim to visit during the peak season (typically from June to September) when all services and amenities are available. If you're seeking a summer getaway, the North Rim offers a refreshing escape from the scorching heat, thanks to its cooler climate.
The best time to visit the South Rim is during the spring (March to May) and fall (September to November) seasons. During this time, the weather is mild and the crowds are relatively smaller compared to the peak summer months.
It's important to note that specific peak season months can vary based on weather patterns and visitor demand. Remember, it's always a good idea to check for the latest information on the Grand Canyon's official website and plan your trip accordingly.
Like this post? Why not save it to Pinterest?
FOLLOW US on Pinterest, Instagram, Facebook for more great travel inspiration and tips.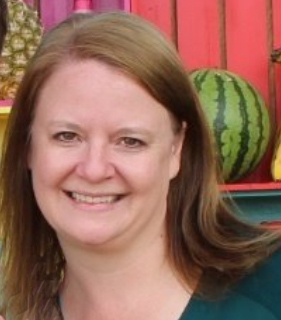 Laura Lynch, creator and writer of Savored Journeys, is an avid world traveler, certified wine expert, and international food specialist. She has written about travel and food for over 20 years and has visited over 75 countries. Her work has been published in numerous guidebooks, websites, and magazines.