Amsterdam has a lively bar culture and a great love for beer and you'll find evidence of both at almost every turn as you're walking through the city. Coming from the Pacific Northwest, the micro-brew capital of the United States, we are always excited to find great places to drink beer around the world, so we were very excited to embark on an Amsterdam Beer Walking Tour through Tinggly Experiences.
In case you haven't yet been introduced to Tinggly, you should definitely check out their experiences and see for yourself the amazing food adventures they offer. There are hundreds of experiences in over 100 countries to choose from, including this Amsterdam Beer tour.
The description for the Amsterdam beer tour is what piqued our interest. We were under the impression that Amsterdam was all about Heineken, with possibly a few Belgian and Germany beers factored into the mix, but we certainly didn't expect to find such a big micro-brew scene there.
The big Dutch beers, Heineken, Amstel and Grolsch, are known around the world, but the historic and thriving brewing scene in Amsterdam has a lot more to offer than just big brand names. This fun tour takes you around several Dutch bars, breweries and beer halls to explore many unique varieties of Dutch beer. Don't expect a pub crawl though – this is a quest for true beer aficionados.
Where to Drink Beer in Amsterdam
Turns out there are tons of great places to drink beer in Amsterdam. Our tour began at a small beer bar called BeerTemple, where we met our guide, Sean, from Urban Adventures. BeerTemple actually focuses on small-batch American beers.
We were happy to see a number of our favorite Northwest beers lined up along the wall next to the extensive, 60+ bottle list. But we weren't in Amsterdam to try American beer. We wanted to try some unique and interesting Dutch beers.
Sean started out by telling us a little about the local beer scene and how it has grown over the years. He then pointed us toward a couple of locally brewed beers that showed the character and depth of Dutch microbrews. I'm not big on hoppy bitterness, so I tend to stick with darker, maltier beers.
I tried the Birrificio del Ducato Mikkie + Cattivella Creme Brulee Imperial Stout, which rang in at 9.5% ABV and was creamy and delicious.
Nick loves all things hops and believes the higher the IBUs the better, so he tried the Big Fat Five Double IPA with 75 IBUs, which was brewed by Het Uiltje especially for the 5-year anniversary of BeerTemple, and utilized some of our famous Northwest hops. Best of both worlds.
Our second stop on the beer tour required a bit of a walk across Dam Square and into the Spui neighborhood. Along the way, Sean pointed out the location of the first Heineken factory in the middle of town (the operation has now moved slightly outside of town, and the brewing doesn't even actually take place at that location anymore – it's been moved to the countryside).
Earlier in our stay in Amsterdam, we noticed a small urban brewery called Bier Fabriek. It was closed at the time, but we saw that it had a handful of beers on tap and brewing equipment in the window, so we knew we wanted to stop back by.
As luck would have it, Bier Fabriek was stop number two on our beer tour. It's only been open for a short time and already has a strong following.
It was such a nice day that we sat at an outdoor table and ordered their two beers that are brewed in-house. I had the Nero, a dark porter with chocolatey and toasty flavors. Nick had the Rosso, a ruby red ale with fruity, malty flavors. Then we took a quick tour of the interior. Despite the small facade, the place is enormous inside.
How cool is this? They have beer taps at every table. You can actually serve yourself beer at your own table. While they don't have a ton of food options on the menu, they do serve a house specialty of charcoal-grilled, free range chicken that looked pretty delicious. They also serve peanuts at the table to eat with your beer, and Sean told us they had quite a time training people to discard their shells on the floor. Apparently it's not in their DNA to litter like it is in the U.S.
Since we were already in the neighborhood, Sean took us on a slight detour from the beer tasting to visit a liquor distillery that's located nearby, called Wynand Fockink. This place has been around since 1679 and has grown into one of the largest distilleries in the Netherlands. They specialize in flavored liqueurs and jenevers (gin) and you can have a taste of anything on their shelves for 3€.
We tried the Oude Jenever and had to employ a new technique we'd just learned called slurping to make sure we didn't spill it all over ourselves. They fill the tulip-shaped glass right to the brim so you have to hold the glass steady on the bar and slurp enough out to then pick up your glass without it spilling.
Alongside the tasting room is a shop. While we were tasting, Sean snuck off to the shop and bought us two tulip glasses to take home as a souvenir. I'm excited to continue our new tradition of "slurping" at home.
The final stop on our beer tour was to a small local brewer with a big local following, Browerij 't IJ. I still have no idea how to pronounce that. But they have great beer, so I'll just let it go. Browerij 't IJ was opened in 1985 by Kaspar Peterson, a former musician, who was responding to the outcry for more hand-crafted beer in Amsterdam.
The main brewery is located in an old bath house next to a famous windmill and has a lovely outdoor patio where you can sip one of their eight standard beers and three seasonals.
Unfortunately, we didn't have time to journey the 16 kilometers outside of town where the brewery is located, so we had to make due with the brewpub in the city center. Brouwerij de Prael is in the Red Light District and is a bit hidden on a side street. There's plenty of room inside the bar to grab a stool and hang out at the bar, or you can sit outside at one of the few picnic tables.
There's no shortage of beer choices here. In fact, they have the most in-house brewed beers of all the places we visited in Amsterdam. At any given time, there are probably 10 or more beers on tap. They have their regular lineup — a Weizen, an IPA, a Scotch Ale — along with a few seasonals. Nick had the Red Rye IPA and I had a Rauchbier they call Liquid Bacon, because why not.
Along with our beer, we had a traditional Dutch bar snack called Bitterballen. These little fried balls typically contain a mixture of beef or veal, beef broth, butter, flour for thickening, parsley, salt and pepper mixed together and resulting in a thick roux.
They are then rolled in breadcrumbs and deep fried. They look harmless, but you can easily be caught unaware of the molten-hot interior when you bite into one. Luckily, Sean had warned us ahead of time so we didn't burn ourselves.
Three beers and a shot of gin were more than enough for us in one day, so after the final suds were consumed we said our goodbyes to Sean and wandered back through the canals to our hotel. We had such a great time walking around for three hours with Sean and acquainting ourselves with the city's best drinking holes. Now we knew where to go back when we return.
A big thanks to Tinggly and Urban Adventures, and also to Sean, for showing us some great places to drink beer in Amsterdam.
If you're looking for something else fun to do in Amsterdam, we highly recommend a food tour with Eating Europe. They have two neighborhood tours to choose from: Jordaan Food Tour and Food Tour in Haarlem. We love these tours because they include great stops and lots of tasty local foods.
Do you have a favorite Amsterdam beer spot? Tell us about it in the comments.
Disclaimer: We are brand ambassador's for Tinggly and were given the opportunity to join this tour free of charge in order to provide feedback on the experience. This is our honest review of the activity.
Quick. Check these necessities off your prep list!
Like this post? Why not save it to Pinterest?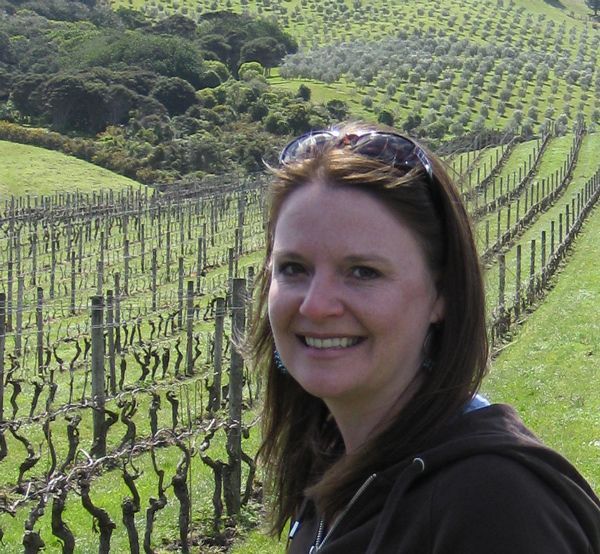 Laura Lynch, creator and writer of Savored Journeys, is an avid world traveler, certified wine expert, and international food specialist. She has written about travel and food for over 20 years and has visited 70+ countries.