There is no better way to imagine seeing the beauty of India than from a train. Picture an idyllic view of the countryside whilst the train chugs along the tracks. All you have to do you sit back and take in the beauty of the Indian landscape.
Although this definitely will be the reality for some of your journeys, the idealistic view of a railway holiday in India won't always be your reality. We've decided to put together this quick guide to planning a railway holiday in India, so you'll be able to make the most out of your railway holiday in India.
How to Book an India Railway Holiday
When travelling India by rail you can either go by a tour which is often expensive or throw caution to the wind and give it a go yourself. This may seem like a daunting task at first, especially given that an average 20 million people use India's railway on any given day, but if you follow our guide below you will be able to navigate the Indian railway system with ease.
What Class Should I Pick?
In India, you buy your train ticket based on what class you wish to travel in. This means that there are a variety of accessible prices for every budget. We explore the variety of ticket classes you can purchase below.
General seating
This is the best option if you plan to travel a short distance, however, this is not ideal for a long train journey or an overnight journey. Prices are very cheap, so this is the most cost-effective option, but please note, there is no AC and the seats are not padded, so long journeys will be very uncomfortable.
AC Executive class, AC2, and AC3 tiers
These class of tickets are cabins that offer air conditioning and a variety of comfort in seat levels, with the executive class being the highest. This again is ideal for a short journey, but also if you wish to travel a long journey it is an option, just remember that these seats are in an upright position, so aren't the most comfortable for sleeping.
Sleeper class
This is the class to go for if you are intending to complete an overnight journey on the train. A sleeper class carriage is open-plan with six beds in each compartment. This class is quite compact, but you will definitely meet and connect with lots of locals and backpackers alike. Just don't expect to get much sleep!
First class
First class is the most costly option for train travel. Expect comfort and air conditioning. You will also find that there have toilet roll and soap in the bathrooms! A rare luxury in India. Trains in India have shutters that separate the classes, so you won't mix with anyone travelling in another class from you. Prices are high, with them usually costing the same as a direct flight, but if you want to explore India in luxury without doing a tour, then this is the best option for you.
India Rail Pass
India offers a rail pass, similar to the likes of the one you can get for interrailing in Europe. This pass gives you access to all of India's railway for up to 90 days. It is valid in AC Executive class, AC2 and AC3, not in sleeper class or first class.
However, the only issue with this rail pass is that you need to book tickets in advance. Travelling by train is the most popular and affordable mode of transport in India, so you will be competing against locals for your seat. Train tickets go on sale 120 days before the journey, so you might not be able to get a seat, unless you really plan ahead.
What To Do If You Can't Get a Ticket With an Indian Rail Pass
If you have invested in an Indian Rail Pass and discover you cannot get a ticket, there are a few options you can look into. I know you're picturing images of people sitting on top of the trains right now, but this is the reality when it comes to how popular train travel is in India.
If tickets are not available you have a few options. You can be reserved against cancellation (RAC), meaning you have a place on the train in the class you requested but not necessarily to yourself. It could be a bit cramped, but at least you'll get to your destination.
Another option is to be placed on a Wait List (WL), this means you don't have a seat on the train and need to wait for someone to cancel or no show.
Thankfully the Indian Railway have also introduced TATKAL tickets which you can book on the day, sold just before the train leaves. You will have to pay an extra premium for these tickets. There will be a very big queue, so get there incredibly early not to miss out. There is a lot of competition to get them so don't just turn up before the train leaves and expect to get a seat, because you won't!
Go on an Organized India Train Tour
If you've decided that planning your own journey, dealing with the ticket issues, and being in the midst of the hustle and bustle of backpackers isn't really for you, then you can opt for a tour of India by rail. There are a variety of tours available, all with varied prices, but they don't come cheap. This is more the route if you are looking to travel in comfort and luxury and have the capital to back it up.
With some budget tours starting at around £1,295 per person and going up to £4,995 per person, this really is a once-in-a-lifetime-trip. You will be met with fantastic accommodation, fine dining in the restaurant car, air con and proper bathroom facilities. However, do note that your train will still be travelling on the old rickety lines with the rest of the trains, so no matter how luxurious it will still be a very bumpy ride.
» Check out this G Adventures 12-day India by Rail tour.
Final Thoughts About Planning a Train Holiday in India
This type of trip is definitely a once-in-a-lifetime sort of thing. It's worth it to put the time into planning it properly , so you have the best time possible. The train journey can be arduous. You might as well make it as easy as possible by planning ahead.
ABOUT THE AUTHOR
Written by Stuart Cooke, Digital Marketing Manager at MyBaggage.com the luggage shipping specialists.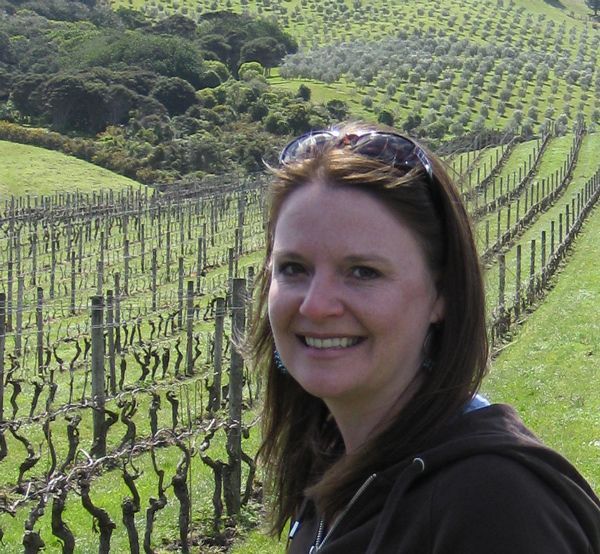 Laura Lynch, creator and writer of Savored Journeys, is an avid world traveler, certified wine expert, and international food specialist. She has written about travel and food for over 20 years and has visited 70+ countries.