People from all over the world dream of visiting the Taj Mahal in India. It's an iconic structure that, even from afar, has the ability to capture your heart. In this post, Rudy from Travel India Travel will unravel the mystery of this beautiful monument, and give all the information you need to visit the Taj Mahal yourself.
Taj Mahal, the symbol of eternal love for the beloved, is undeniably the most fascinating piece of craftsmanship in India. This architectural gem is not just the most treasured monument in the country, but this UNESCO World Heritage Site has also been enlisted as one of the new "Seven Wonders of the World".
About the Taj Mahal
Etched in white marble, Taj Mahal looks like a glistening tear-drop on the face of time. This marvellous mausoleum is known for its unparalleled architectural design and mesmerizing backdrop.
Located on the banks of Yamuna River, Taj Mahal looks ethereal all through the year. This mausoleum attracts thousands of visitors every day.
Although there are hundreds of other spectacular historical monuments in India, however, there is nothing like Taj Mahal. Once you behold the beauty of this amazing mausoleum, it is hard to take your eyes off her.
The History of Taj Mahal
The Taj Mahal in Agra is one of the Seven Wonders of the World, but that's not the only reason it became so popular today. Just like its pristine beauty on white marble, Taj Mahal is also surrounded with myth and mystery. In fact, this mausoleum speaks for a very interesting history too.
Taj Mahal was erected under the order of Mughal Emperor Shah Jahan. This splendid mausoleum was built to immortalize his love for his beloved wife, Mumtaz Begum. Mumtaz was a Muslim Persian Princess while Shah Jahan was the son of Mughal Emperor Jahangir. They got married in the year 1612, and Mumtaz Mahal died in 1631 while giving birth to her 14th child.
The construction of Taj Mahal started on that very year, i.e. 1631, and it took approximately 22,000 laborers, 1,000 elephants and about 22 years to complete this time-defying monument. After spending more than 32 million INR, Taj Mahal finally got into the shape and structure that we witness today.
Soon after the completion of Taj Mahal in 1653, Shah Jahan was put under house arrest by his own son Aurangzeb at nearby Agra Fort. This mausoleum was blemished by British soldiers who plucked off the precious and semi-precious stones from its walls during the Indian Rebellion of 1857. Despite the torture from time and fate, Taj Mahal remains the "Epitome of Love" and shines like a pearl.
Taj Mahal Architecture
There is no wonder that the involvement of 22,000 laborers and 22 years of time would result in something extraordinary and Taj Mahal is not an exception to this. This Mughal monument is a perfect blend of Islamic, Indian and Persian architectural style. Thanks to its grand structure, Taj Mahal is still one of the most attractive man-made monuments in the world.
Architectural beauty apart from the aesthetic beauty of Taj Mahal is another reason that it entices historians to reveal its structural secrets. Let's take a look at some of the fascinating architectural facts of this wonderful mausoleum.
The entire complex of Taj Mahal consists of five main components. These are the Darwaza (main gateway to the mausoleum), Masjid (mosque), Bageechas (gardens), Naqqar Khana (rest house) and Rauza (main mausoleum).
The chief architect of this whole project was Ustad Ahmed Lahouri. This Indian architect of Persian descent is also believed to be the main designer of the Red Fort in Delhi.
The garden area of Taj Mahal is the graphical representation of Jannat (heaven) on earth. The canals in the garden represent the promise of water, milk, wine and honey. The garden was planned meticulously to enhance the beauty and divinity of the whole complex.
The mausoleum features a white marble exterior inlaid with precious and semi-precious stones, namely jade, crystals, amethyst, turquoise, lapis lazuli and many more. Intricate designs were given real shape with a technique called pietra dura.
The central dome of the tomb rises to a height of 240 feet, and it is flanked by four smaller domes. Four slender towers (minarets) can be spotted at the four corners. These minarets lean slightly outward from the main dome to uphold the symmetrical design when viewing it from afar.
Verses from the Quran were inscribed in calligraphic style on the arched entrances and numerous other parts of the Taj Mahal. Those beautiful delicate patters on the walls that we appreciate are actually verses from the Quran.
Taj Mahal Tickets (online and offline), Entry Fee and Timings
Entry Fee
To enter the Taj Mahal complex, you must pay an entry fee. The fee varies based on where you are from. Indians will pay a smaller entry fee than international visitors. There are two separate fees – one for visiting the complex and one for visiting inside the mausoleum of Taj Mahal.
Ticket Price
For Indians, the ticket cost is INR.50 + INR.200. This price goes to INR.1100 + INR.200 for foreign nationals. Citizens of SAARC and BIMSTEC countries have to pay INR.540 + INR.200.
Online Ticket
Taj Mahal tickets can be bought online through https://asi.payumoney.com/#/ with a discount of INR.5 for Indians and INR.50 for foreign tourists. For more information, visit the www.tajmahal.gov.in website.
Timings
Taj Mahal opens its gates 30 minutes before sunrise and shuts down 30 minutes before sunset. It remains closed on Fridays. Tickets are available at the ticket booth up to 45 minutes before the sunset.
Best Time to Visit Taj Mahal
Just as there is nothing like "a bad time to live", there is no "bad time to visit" Taj Mahal. This scintillating architectural wonder is an all-year-round destination.
In order to enjoy pleasant weather and an unforgettable trip, it is best to visit Taj Mahal during October to March. Summer can be extremely hot and will have you huffing and puffing under the hot sun.
It doesn't matter what time of day you choose to pay a visit to Agra. However, you will be able to capture photos with less people in them either early in the morning or just before closing. You can cherish the enticing beauty of Taj Mahal at sunrise and sunset.
How to Reach Taj Mahal, Agra
The Taj Mahal, an epitome of love and romance, is located at Agra city in Uttar Pradesh. This city is about 240 kilometers from the national capital of Delhi.
If you are planning to pay a visit to this ethereal architectural brilliance, then you must know how to reach Agra in order to explore the beauty and secrets of Taj Mahal. Here are the various ways of travelling to Agra.
By Air
Agra has its own airport, which is just about 7 kilometers from the heart of the city. Several domestic airlines operate a daily flight to Agra from all major cities in India. If you are travelling from abroad, it is best to reach Delhi first and from there to book your flight to Agra.
By Train
A good number of trains connects Agra with rest of India. The city houses a total of three railway stations namely Agra Cantonment, Agra Fort and Raja-ki-Mandi.
By Road
Regular bus services are available from Agra to important nearby cities including, Delhi, Mathura, Jaipur and Lucknow. You can also hire a driver in Delhi to take you there. It's about a 3 hour drive (give or take for traffic).
Attractions Around Taj Mahal
Agra Fort
When you have witnessed the beauty of Taj Mahal, it is time to visit the nearby Agra Fort. This is another humongous architectural marvel from the Mughal era. This UNESCO World Heritage Site was built under the instructions of the Mughal Emperor Akbar. This fort derived its name from the red-coloured sandstone which it is made of.
Mehtab Bagh
Mehtab Bagh or the "Moonlight Garden" is a perfectly manicured garden sitting just opposite to Taj Mahal across the Yamuna River. This place offers a completely different perspective of Taj. This 25-acre garden complex was founded by Mughal Emperor Babur.
Fatehpur Sikri
Fatehpur Sikri is another enchanting UNESCO World Heritage Site located near Taj Mahal. It will take just an hour by road to reach this place from Taj Mahal. This marvelous fort city was founded by Emperor Akbar in the year 1571, and it served as his capital till he decided to shift to Delhi.
CONCLUSION
Now that you're equipped with all the information you need to visit the Taj Mahal, the only thing left to do is plan your journey. You'll be amazed by this architectural marvel. It's definitely something you must see in your lifetime.
ABOUT THE AUTHOR
Rudy is an avid traveler and writer who blogs about travel tips and guides to some of the best destinations in India at Travel India Travel. He has travelled extensively across all the major states in India. He loves to walk around cities, spend time in museums, explore forests and try out new vegetarian cuisines wherever he travels.
Like this post? Why not share it on your Pinterest board!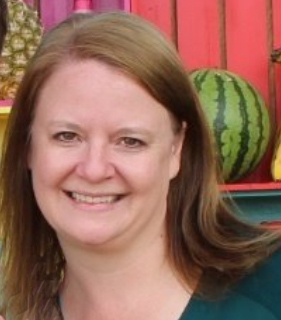 Laura Lynch, creator and writer of Savored Journeys, is an avid world traveler, certified wine expert, and international food specialist. She has written about travel and food for over 20 years and has visited over 75 countries. Her work has been published in numerous guidebooks, websites, and magazines.