One of the best cities to visit in the United States is Washington DC. It's both educational and enjoyable, filled with historic sites, galleries, museums, and home to some pretty famous landmarks. If you haven't made it to the nation's capital yet, now's the time to get planning.
This Washington DC Trip Planner will help you discover the best the city has to offer, from monuments and things to see, to eclectic neighborhoods and exciting cuisine, and once you're done here, you'll be all set to go.
Although you will never find yourself short of things to do or see in Washington DC, there are several must-visits in the capital. So plan to fill your time with monuments, historic and government buildings, museums, and a walk on the National Mall.
Save time for all the delicious food you'll find in each of the eclectic neighborhoods. If you're visiting during cherry blossom season, a walk along the Tidal Basin is definitely in store.
» You might like these 15 Weekend Road Trips from Washington, D.C.
» Want more? We've got a great 3-day itinerary to make your planning easier. Add to your plan with these 50 top activities to do in Washington DC, or see it like a local with these non-touristy things to do. We also recommend seeing these special landmarks.
How Much Should I Budget for a Trip to Washington DC?
For a mid-range trip, you'll want to budget around $200 – $300 per day per person, including accommodations, transportation, food, and activities. This amount can be adjusted based on your preferences for budget or luxury experiences.
Remember that many of the city's attractions are free, making it possible to enjoy Washington, D.C. without overspending.
This is based on:
Accommodations: $100 (budget) to $350 (luxury) per night
Transportation: $13 for 1-day unlimited metro pass; $28 or 3-day pass. For trips under 3 miles, fee is $2.25 during peak periods and $2.00 during off-peak periods.
Food: $30/day per person for budget and fast food options, up to $100/day per person for more upscale sit down restaurants.
Activities: Many attractions are free, others are $10-$30 each. Guided tours are around $30-$100/pp. Theater tickets rage from $30-$200.
How Many Days Do You Need to Visit Washington DC?
The number of days required to visit Washington, D.C. depends on your interests, the attractions you want to see, and the pace at which you prefer to travel.
However, for a well-rounded trip that covers the main highlights and allows for some leisure time, it is generally recommended to spend 3-5 days in the city. We have a great 3-day itinerary here. Below you'll find more recommendations on how to spend your days.
When is Best to Visit Washington DC?
The best time to visit Washington, D.C. largely depends on your preferences for weather, events, and crowd levels. However, the most popular times to visit the city are spring and fall, when the weather is mild and the city's foliage is particularly beautiful.
Spring (March to May)
Spring is an excellent time to visit Washington, D.C., as the weather is generally pleasant, with average temperatures ranging from 50-70 F (10-21C). The city's famous cherry blossoms typically bloom between late March and early April.
Fall (September to November)
Fall is another great time to visit the city, with temperatures ranging from 45-70F (7-21C). The autumn foliage creates a picturesque setting, particularly in October when the colors are at their peak. During this season, you can expect fewer crowds compared to the spring months.
Summer (June to August)
Summers in Washington, D.C. can be hot and humid, with temperatures often exceeding 90 degrees F (32C). However, this is still the peak tourist season. Prepare for heat and potential afternoon thunderstorms. There are still quite a few outdoor events and festivals, such as the Smithsonian Folklife Festival and the Fourth of July celebrations.
Winter (December to February)
Winters are generally cold, with average temperatures ranging from 30-45F (-1-7C). Snowfall is possible, but typically not heavy. While this is the least popular time to visit due to the cold weather, you can take advantage of lower hotel rates and fewer crowds at popular attractions. Additionally, the city is beautifully decorated for the holiday season.
Planning Your Washington DC Trip
There are many moving parts whenever you're planning a trip to somewhere new. So that the task doesn't overwhelm you, start with the big stuff first, then start to dig into the day to day itinerary.
How to Get There
Transportation
Hotel
Itinerary
How to Get There
Washington, D.C. is serviced by three major airports:
Ronald Reagan Washington National Airport (DCA)
Located just 3 miles from downtown D.C., Reagan National Airport is the closest and most convenient airport. This airport is well-connected to the city's public transportation network, making it easy to reach your destination, and it's very close to great hotels in Crystal City.
Washington Dulles International Airport (IAD)
Approximately 26 miles west of the city, Dulles International is another option, although it's farther from downtown. This airport serves more international destinations and is accessible via the Silver Line Express bus, which connects to the Metro system.
Baltimore/Washington International Thurgood Marshall Airport (BWI)
Around 32 miles north of D.C., BWI is an option for lower airfares and more options from international destinations. The airport is connected to the city by Amtrak and MARC trains, as well as the BWI Express Metro bus service. Traffic is the one thing that makes me never want to fly into BWI.
How to Get Around
Public transportation is the most efficient and cost-effective way to get around in Washington, D.C. The city's well-organized transit system includes:
Metrorail (aka The Metro): The Metrorail system features six color-coded lines that service most tourist attractions and major neighborhoods. It is an affordable and convenient way to get around, with frequent trains throughout the day.
You'll want to get a SmarTrip card, which you can get on their app for mobile pay or by visiting any station and buying it at the kiosk. You can use the card for metro, buses, and parking. Just tap the card and it deducts the right amount.
Metrobus: If anywhere is not accessible by train, you can take the bus.
DC Circulator: This bus system connects popular attractions and neighborhoods. It hits up each stop every 10 minutes and it's the only public transport that runs along the mall. It costs only $1 per ride and can be paid for with a SmarTrip card.
Taxis, rideshares, and bike-sharing: Taxis, Uber, and Lyft are widely available in D.C. Capital Bikeshare, the city's bike-sharing program, offers an environmentally-friendly alternative for short-distance travel.
Where to Stay in Washington DC
There are a lot of great neighborhoods in Washington where you can stay as a tourist and fully enjoy yourself. Where you stay depends a lot on what you want to do and your budget. For budget travelers, it may be more economical to stay outside the city in Arlington or Alexandria and take the Metro in.
What to Do in Washington DC
A tour of the Capitol Building is a fascinating way to see democracy in action. You can take a tour inside and witness history and history in the making.
You'll also want to book tours of the White House (if possible), Ford's Theater, the National Monuments (especially amazing at night), and Washington National Cathedral.
Of course, monuments are just one aspect of the city. Museums are also in abundance. You could easily spend a week or two wandering through the top museums.
The world renowned Smithsonian Institution is the most famous collection of museums and galleries, including the Museum of Natural History, National Air and Space Museum, the National Portrait Gallery, and the National Museum of the American Indian. Entry is free.
But don't forget the very popular Spy Museum, the Newseum, the National Archives, and the Holocaust Museum.
Neighborhoods to Visit in Washington DC
There are many vibrant neighborhoods filled with character and charm in Washington DC. And then there's the outlining cities of Alexandria and Arlington to explore.
Georgetown
Dupont Circle
Downtown (encompassing Chinatown, Penn Quarter)
Logan Circle
Capitol Hill
Adams Morgan
Southwest / Waterfront
Tours to Book in Washington DC
If you want to let someone else take care of the details of your trip, then booking a few tours is a great way to see the city.
Don't forget to get your Washington DC Explorer pass, which will gain you free entry to many popular attractions.
Here are some of our favorite tours in the city.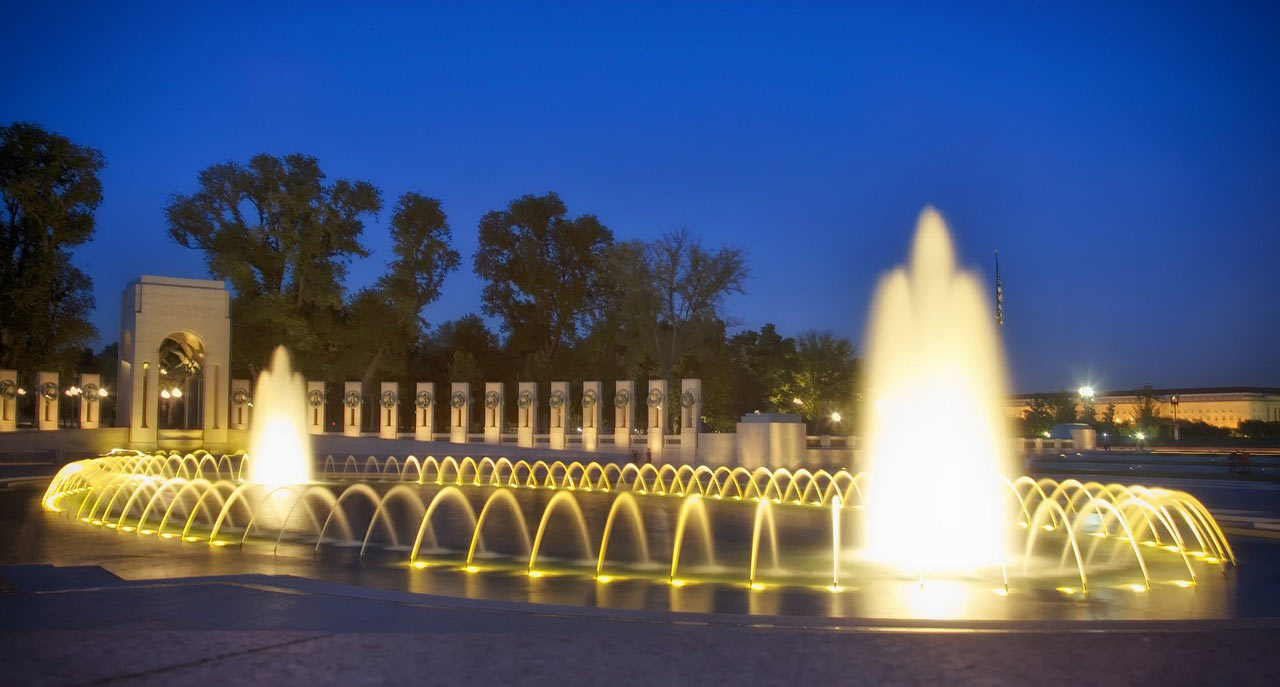 Where & What to Eat in Washington DC
The dining scene is very eclectic in Washington DC. You can eat cheaply or go all out with fine dining, there's amazing pizza and burgers, as well as the freshest seafood. Don't forget the cultural cuisine – Ethiopian is a clear favorite.
If you're wanting to get a good overview of the food and find places you'll want to try during your trip, we definitely recommend going on a food tour. There are some really great ones in Washington DC. Here are the ones we like.
Fine Dining
There's a lot of upscale and fine dining in DC. Some you'll have to stand in line for, some you'll have to make a reservation well in advance.
Casual / Local Favorites
Cultural Cuisine
Travel Guide to Washington DC
Before you go: Over 30% off on unforgettable Night Tours in Washington DC
Frequently Asked Questions
What are some must-see attractions in Washington DC?
Washington DC is home to many iconic attractions, including the National Mall, the Lincoln Memorial, the Washington Monument, the Smithsonian Museums, the White House, and the United States Capitol. Visitors can also explore historic neighborhoods like Georgetown and Dupont Circle, or take a stroll along the Potomac River.
How can I get around Washington DC?
Washington DC has an extensive public transportation system, including the Metro subway and bus system, which is a convenient and affordable way to get around the city. Visitors can also use ride-sharing services like Uber and Lyft, or rent a bike or scooter to explore the city on their own.
When is the best time to visit Washington DC?
The best time to visit Washington DC depends on your preferences. Spring (March-May) and fall (September-November) are popular times to visit, as the weather is mild and there are many outdoor events and festivals. Summer (June-August) can be hot and humid, but it is also peak tourist season, with many attractions and museums offering extended hours. Winter (December-February) is typically the least crowded time to visit, but it can be cold and snowy.
How can I visit the White House or the United States Capitol?
Visitors can tour the White House and the United States Capitol by booking a tour in advance through their Member of Congress. These tours are free, but they do require advance planning and security screening. Visitors can also view the White House from outside the gates on Pennsylvania Avenue, or take a guided tour of the Capitol Visitor Center.
Like this post? Why not save it to Pinterest?
FOLLOW US on Pinterest, Instagram, Facebook for more great travel inspiration and tips.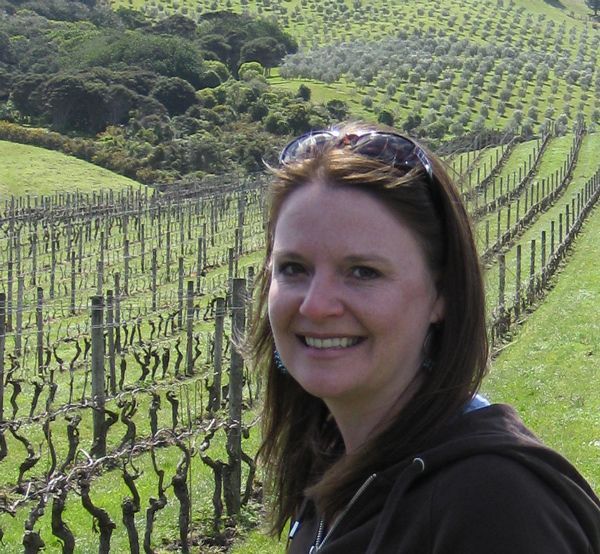 Laura Lynch, creator and writer of Savored Journeys, is an avid world traveler, certified wine expert, and international food specialist. She has written about travel and food for over 20 years and has visited over 75 countries.