If Italy's rich heritage, dazzling artistry, and glorious scenery are not enough to interest you, then its magnificent food and world-class wine will definitely keep you coming back to this stunning country.
We are huge fans of Italian wine and we're eager to share with you the best wine regions in Italy. Wine and Italy are synonymous, and this relationship goes back as far as 4000 years.
» You might also be interested in the Sparkling Wines of Italy.
It is no surprise, then, that the country's wine culture is not only sophisticated but also envied and, arguably remains unrivaled, throughout the world.
A visit to this country is wholly incomplete without going on a few wine tasting tours. To guide you in your exploits in finding the best of Italy, we have compiled a list of the country's top wine tasting destinations.
If you're hitting up Italy as part of a larger trip to Europe, be sure to check out our 2-week Europe Itinerary.
Planning for an Italy wine trip? Here's more
Getting Around in Italy
The best way to get around to all or even a few of these wine regions in Italy is to rent a car and drive. I always book through DiscoverCars.com for the best deals. It's not too difficult driving around in Italy, but you should be prepared for a few things:
You need an International Driver's License, which is just a translation of your U.S. or other country license. You can get this at the AAA office, or online.
Most cars in Italy are manual (stick-shift). You can rent automatics, but there aren't a lot of them so you have to book in advance.
The roads are sometimes very narrow and not paved. It's best to rent a very small car that can easily manuever the roads and parking spots.
Best Wine Regions to Visit in Italy
Piedmont Region
Piedmont, one of Italy's most fascinating regions, is worth visiting not only for its breathtaking views but also for its growing reputation as the country's latest food capital.
The region is famous for its astonishing cuisine of savory dishes that feature truffle mushrooms and cream sauces. And just like the rest of Italy, great food is always paired with great wine.
Luckily, you don't have to venture far to find the best vintages in the country. Piedmont has an established and outstanding winemaking industry, boasting of 300 different grape varieties, meticulously grown to develop the most excellent wines.
Barolo and Barbaresco, two of the world's best vintages, are made from the prestigious Nebbiolo grapes, which are cultivated exclusively in the Piedmont region.
Barolo, with its full taste and distinct aroma, has earned the nickname king of wines. There is also a more northern area called Alto Piemonte, centered around the sub-regions of Ghemme, Gattinara, and Lessona, that make lighter, more acidic Nebbiolo wines.
Piedmont also has a few rare vintages, and a tour around the various wineries, wine shops, and restaurants in the area may lead you to that scarce bottle of wine.
The best time to visit Piedmont for wine tasting is in the autumn months of October and November, the harvesting season of the famed truffle mushrooms.
Tuscany Region
From the picturesque village of Montepulciano to the hilltop city of Siena, Tuscany is a paradise for astute wine connoisseurs.
The region is known for its fertile vineyards that yield some of the world's best vintages, including the local red Brunello di Montalcino, and the sought-after Chianti.
Wine production in Tuscany can be traced back to 200 B.C., with the black Sangiovese, which translates to the blood of Jove, as its main grape variety. Wine tasting in Tuscany stretches from as far north as Florence down to Grosseto.
It includes famous regions like Chianti, Montalcino and Montepulciano, all of which are great for wine tasting. Try our self-guided Chianti wine tasting itinerary.
Here's a list of many top wineries to visit in the other parts of Tuscany. In addition to discovering the various wineries and vineyards in the area, you can also explore the historic city of Florence, which is home to some of the world's most renowned renaissance architecture and art.
With so much to take in, it's advisable to take a private Tuscan tour and go for a walk around the busy streets of Florence, climb the iconic Duomo to witness the city's magnificent view from Brunelleschi's Cupola, or marvel at Michelangelo's awe-inspiring statue of David.
Emilia-Romagna Region
Despite its medieval castles, seaside resorts, and brightly colored Byzantine mosaics, the Emilia-Romagna Region does not attract as many tourists as its neighbors Tuscany and Veneto.
However, whatever it lacks in tourist charm, it makes up for its rich gastronomy and great wines. The Italian regions often compete for the title food capital, but none of them seem to deserve the role as much as Emilia-Romagna does. And rightly so.
The Emilia-Romagna is the home of the Parmesan cheese, parma ham, balsamic vinegar, tortellini, tagliatelle, mortadella, and gelato. In addition to a plethora of cooking classes and food tours, its capital, Bologna, offers comprehensive wine tasting and vineyard tours.
This is a great opportunity to get a unique insight into the country's winemaking industry. If you're looking for a more laid-back tour, visit the enchanting town of Vignola, famous for its cherries, Barozzi cake, and blackberry sherry.
You can stroll around the Vignola fortress and discover the wonders with a private chauffeur to show you around the lush vineyards and authentic local wineries outside Parma.
Sicily Region
Sicily is entrenched in ancient history, as evidenced by the monumental Greek temple ruins and the Byzantine mosaics at the Cappella Palatina.
Its landscape is diverse – with sandy inlets and pebble beaches on one side, and the imposing Mount Etna, Europe's largest and most active volcano, on the other. But what make Sicily unforgettable are its impressive cuisine, extensive gastronomic options, and incredible wine.
The island has a generous supply of wines, from dry whites to expensive reds to sweet Marsala.
You can enjoy a feast of seafood and great wine when you join a Taormina food and wine tour. The tour lets you sample the island's best seafood dishes such as mussels in sauce or filled anchovies with pesto. Seafood dishes are usually paired with white wine, probably a Chardonnay, from the winery at Planeta.
So what is there not to love about Sicily? You would probably fall in love at first sight with the island. Those of Italian descent may apply for citizenship in line with the principle of jus sanguinis.
This rule allows persons to acquire an Italian nationality if either or both of their parents are Italian citizens.
Veneto Region
Veneto is one of the most prominent tourist destinations in Italy, thanks mostly to the captivating appeal of Venice, the capital of the region. However, Venice is not the entirety of Veneto.
The area includes Padua, Vicenza, Lake Garda, the ski resort of Cortina d'Ampezzo, and Verona, which was immortalized by the ill-fated love story of Romeo and Juliet. True enough, Veneto's most fertile vineyards and, consequently, best wines are in these less-known cities and towns.
Surrounding Verona are vast vineyards that attract wine experts and enotourists alike. To the north of the city is one of the oldest winemaking villages in the country, Valpolicella, famous for its Amarone, a dry red wine.
To the east of Verona is the city of Custoza, known for its light white wine. You can easily get around the region with a rental car, or go on a tour to leave the driving and planning to someone else.
If you are in Venice, don't miss a side trip to the picturesque Prosecco Hills for a memorable day of wine tasting. From this unique experience, you will learn the intricacies of winemaking, and sample premium, sparkling Prosecco wine.
Puglia Wine Region
Puglia is one of Italy's main wine region, located in the heel of the country. If you're a Primitivo fan, you've probably already tasted wines from this region, as it's most well known for its Primitivo and Negroamaro grapes.
Within the Puglia wine region, there are 25 DOCs (Denominazione di Origine Controllata), where you'll find up to 200 wineries. The region is vast and covers a lot of area, so unless you've got a lot of time, it'll be difficult to cover it all.
We recommend settling into one region that interests you the most, which is what we did. The Gioia del Colle area and some of the surrounding wineries is a great place to start.
The majority of the wines produced in Puglia are dry white and red wines, made from traditional varieties like the red grapes Primitivo and Negroamaro and white grapes Falanghina, Verdeca and Muscat.
In the past, much of the large quantity of wine produced in Puglia was shipped off to be blended with other wines, but that is no longer the norm. A focus on quantity has been replaced with a desire for quality.
The Gioia del Colle DOC and Primitivo di Manduria DOC produce what is considered the best of Puglia Primitivo. Read more about Puglia's wineries to start planning your wine tasting trip.
CONCLUSION
Italy's wine regions are some of the best in the world, as well as the most exciting for wine tourists. We've been exploring the wineries around Italy for many years and find them all to be enchanting and filled with delicious wine.
Have you been to any of these wine regions in Italy? Tell us about your experience.
Like this post? Why not save it to Pinterest?
FOLLOW US on Pinterest, Instagram, Facebook for more great travel inspiration and tips.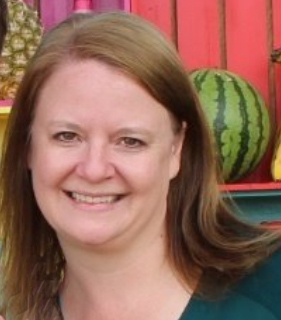 Laura Lynch, creator and writer of Savored Journeys, is an avid world traveler, certified wine expert, and international food specialist. She has written about travel and food for over 20 years and has visited over 75 countries. Her work has been published in numerous guidebooks, websites, and magazines.