You wouldn't actually consider visiting London without going to the Harry Potter Studio Tour London (aka the Warner Brothers Studio Tour), would you? I mean, what kind of Harry Potter fan are you if you don't get tickets for the tour?
Okay, I confess. I lived in London for 7 months before I went on the tour, but I was waiting for my sister, who is a bona fide biggest fan of Harry Potter, to come for a visit from the United States. I wanted to take her there so she could see the studio lot in person, after having spent years of her life reading the book and adoring the movies.
I'm so glad we went, because there's really no better way for a fan of the series to relive the magic and experience the excitement, than seeing the set in person.
Planning your trip to London?
Where to Stay in London:
Best Tours and Experiences in London
How & When to Buy Tickets for the Harry Potter Tour in London
We were planning to go in mid-July and I started looking for the tickets in April. Let this be a lesson to you if you think you can wait to book your tickets. In April, there were quite a few tickets for July, so I put it off until May.
When I looked in May, all of the tickets were gone for July. EVERY SINGLE ONE. They highly regulate the number of tickets sold for each time slot, which you'll appreciate once you get there.
But don't let this happen to you. If you know when you're coming to London, book your tickets for the tour right now. Imagine how disappointed you, or your kids, will be when you have to admit that you waited too long and all the tickets are gone.
⇒ Book your Harry Potter tour to the Warner Bros Studios here.
Lucky for me, my Internet skills are highly developed and after checking the website every hour for a few days, I was able to snag 2 tickets for an afternoon in mid-July.
Adult tickets currently cost £47, child tickets are £38. To add a handheld audio-visual guide is an extra £9.95. You might be tempted to forgo the guide, but I wouldn't recommend it. The tour is not nearly as good without it. Note that there are also family and group tickets available.
Check the website for details. You can also pre-purchase butter beer online, though I don't really think that's necessary – you can buy it straight from the cafe when you get there.
You can purchase your tickets on the website. Or you can book a tour, which saves you the hassle of booking your tickets and transportation separately, and figuring out the train/shuttle situation that I'll explain in moment. With a tour, you'll be transported by bus directly to and from the studios.
⇒ Book your Harry Potter tour with transportation to the Warner Bros Studios here.
If you're interested in carrying on the fun, there are other great Harry Potter tours in London you can do:
(Note: this is an affiliate link to Viator. If you book through this link, I'll receive a small commission.)
How to Get to Warner Bros Studio in London
Getting to the studio wasn't as difficult as I thought it might be. It's located about 40 minutes to the north of central London. You'll either need to take a taxi or Uber (which will be both expensive and frustrating because of traffic), or you can take the train from Euston Station. It costs roughly £10 each way.
I'll let you figure out how to get yourself to Euston Station. From there, you'll need to buy a (likely) round trip ticket to Watford Junction. Make sure you get on the right train. There are two – one is a Midlands train (this is posted on the side of the train), and one is a London Overground train. If you get on the Overground, it will take you nearly an hour to arrive.
Once you board the train, it's about a 20 minute ride to Watford Junction, where you'll get off, leave the station, and look across the parking lot for the shuttle bus that will take you from Watford Junction to the Studio Tour. Don't worry, there will be no confusion as to which bus to get on when you see it. The trip takes about 15 minutes and costs £2.50 (in cash) for a return ticket.
The shuttle bus drops you off in front of the studio. When you see it, I'm sure your excitement will be at its peak.
What Happens Once You Arrive
If you've printed off your tickets, you can go right in. If you haven't, you'll have to stop by the ticket window, or use one of the convenient machines. You can arrive earlier than your time slot and hang out in the entry room until your time arrives.
They may even allow you in early, depending on the flow of things for the day. Once your slot arrives, you'll be ushered into a room to see a short film, then taken to the start of the tour.
If you didn't already know, the tour is completely self-guided. If you don't know everything you already wanted or needed to know about the set, the costumes, and the filming, then you should pay for the audio guide. I found it to be completely invaluable and fun to listen to.
This is when you'll enter the Great Hall and are set free to explore the set at your leisure. Seriously, you can stay as long as you like. To get you super excited for what you'll see, here is a short video I filmed while I was there:
The video gives you a pretty good idea how the set is laid out. The Great Hall is all dressed up for dinner, and near the end of the room are some of the great costumes on character models. Next, you'll go into the set warehouse, where many different displays are set up. There's one for set design and costume design. There's a section full of the portraits that were commissioned for the movies.
You'll walk past sets for the Gryffindor Dormitory, Dumbledore's Office, the Potions Classroom – complete with "magic" cauldrons, the Malfoy Manor, the Ministry of Magic, the creepy Forbidden Forest, and Umbridge's Office.
There's even a piece of train your can walk through, with different cars depicting different years. Plus, there are areas set up for photos of yourself with a magic broomstick, or pushing luggage at Platform 9 3/4.
I personally loved the set decoration from the Yule Ball.
Basically, everything you ever wished was included in the tour, absolutely is. You'll see it all. And it can take a good number of hours to get through it all.
I have to admit that by the time we made it to the backlot, which is only halfway through, I was so ready for a mug of Butter Beer and a place to sit. Luckily, there is a large Backlot cafe with tons of seating before you go out to see the exterior sets. The cafe also has hot and cold food, in case your famished from the hours spent walking around.
In case you're wondering, the Butter Beer is pretty good. It's like a butterscotch-flavored soda, with whipped cream on top. It really tasted like it was made with fake sugar, though. Had somewhat of a "diet soda" taste. It was fun to try, though. And you get to keep the souvenir mugs.
In the backlot, you'll see things like Number Four, Privet Drive and the Hogwarts bridge, plus the Knight Bus. Then you'll go back inside for the second half of the tour, where you'll go through the impressive make up department, get a chance to walk through the train and Diagon Alley.
One of the highlights of the tour is walking into Gringott's Wizarding Bank where you will see the costumes and prosthetics of the goblin bankers. You can even enter the Lestrange vault and try your hand at catching a horcrux with the Sword of Gryffindor. Watch out for the dragon that guards the vaults. You will actually feel like it is breathing down your neck.
At the end of the tour is the Hogwarts Castle model that towers in the middle of a huge room, where you can walk around the spiral ramp taking it all in.
When you've had your fill of the castle, you'll exit in the gift shop – but it's no typical gift shop. It's HUGE, and literally packed full of just about every imaginable souvenir you could want to buy. Save plenty of time to go through it, if you're looking for gifts. It can take a while.
All in, the tour took us about 3.5 hours to complete. We were on the bus with a couple who had been there for 6 hours. Its up to you how much you want to geek out. We won't judge how big a fan you are by how many hours you spend there.
Other Harry Potter Tours You May Enjoy:
CONCLUSION
If you have more time to spend in London, try out our one-day walking tour of the top tourist sights, or spend some time doing a few fun foodie things. Have you been to the Harry Potter Studio Tour London? Got any tips for visitors?
Like this post? Why not save it to Pinterest?
FOLLOW US on Pinterest, Instagram, Facebook for more great travel inspiration and tips.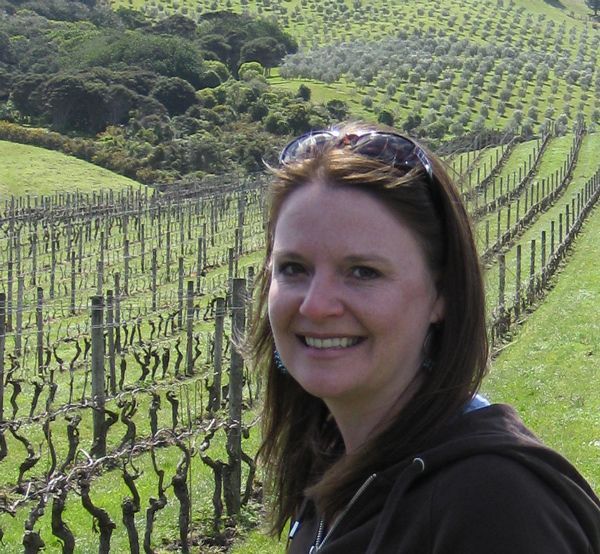 Laura Lynch, creator and writer of Savored Journeys, is an avid world traveler, certified wine expert, and international food specialist. She has written about travel and food for over 20 years and has visited over 75 countries.