Healdsburg is a charming city located right in the center of the action in Sonoma County, and while visitor often discover it as part of a larger wine-tasting trip to the Sonoma Valley, it's a destination all on its own, where you can easily spend a long weekend.
Healdsburg is the perfect place to relax with a glass of wine and a view at nearby wineries, eat at amazing restaurants, and enjoying the beautiful countryside.
Whether you spend your time in town or venture to the surrounding countryside, there are endless possibilities for wineries to visit and dozens of Healdsburg wineries and restaurants to enjoy. It easy to get around, with an abundance of possibilities within walking distance of each other, and the town itself is a great example of small town America.
» Also see our guides on Napa Valley wine tasting, Paso Robles Wine Tasting, or Santa Barbara Wine Tasting.
What to Do in Healdsburg
There are many activities to do in Healdsburg and the surrounding area. We like to mix and match, for a fun-filled weekend.
How to Get to Healdsburg
Healdsburg is located about 1 hour 15 minute drive from San Francisco. It's a quick jaunt up Highway 101, which is also a very pretty drive, and can be done as part of a larger California road trip, if you're so inclined.
The closest airport to Healdsburg is Santa Rosa airport, which is served by Alaska Airlines, United, American, and Sun Country.
Flights into the Bay Area airports can be a bit cheaper, and are the way to go for anyone coming from an International destination, but then you have the drive to tack on.
Once you've landed at Santa Rosa airport, it's a short 15-minute drive to downtown Healdsburg. This is my preferred option for ease and convenience. You can rent a car at the Santa Rose airport to get around.
Where to Stay in Healdsburg
There are a lot of great places to stay in Healdsburg. Check out the many Healdsburg hotel deals on Booking.com to find accommodations that suit you.
If you want to stay in complete luxury, you have a choice of Hotel Healdsburg right in the heart of the city (location, location, location), the Calderwood Inn, featuring an evening wine tasting hour on the terrace each evening and just a 10-minute walk from Healdsburg Plaza, or the Hotel Les Mars, a romantic French inspired hotel.
For a more budget-conscious stay, we like H2 Hotel and Healdsburg Inn on the Plaza.
How Much Does Wine Tasting Cost?
Wine tasting in California has gotten quite a bit more expensive in the past few years. Gone are the days of free tastings. In fact, many regions are charging $20-40 per tasting. With this fee, you'll get around 5 wine tasting pours. You can share a tasting at most places, which will cut down on the cost of it, and help you manage your intake.
Something I'm excited to tell you about is the Priority Wine Pass, which helps me tasting fees a lot easier to swallow. The Pass is simply the easiest way to save on wine tasting in California.
Show your card at any of the over 300+ wineries that accept the pass and start saving money. Many of the wine tasting discounts are 2-for-1. That means you and your tasting partner only pay for one tasting. If the winery usually charges $25 per tasting, you save $25. The pass is valid 365 days from the day you purchase it. It's pretty awesome. We buy a new one every year. It's good in California, Washington, and Oregon.
Healdsburg Wineries You Must Try
No matter where you stay in Healdsburg city center, you can easily walk to a number of wine tasting rooms, which makes wine tasting very convenient because you don't have to worry about a designated driver. You can just enjoy yourself, relax, and experience the wine.
Healdsburg Plaza Wineries
Stephen & Walker Winery
Thumbprint Cellars
Cartograph Wines
Furthermore Wines
Williamson Wine Tasting Room
Siduri Wine Lounge
Murphy-Goode Winery Tasting Room
Hawley Winery Tasting Room
Selby Winery
Rockpile Vineyard
Surrounding Wineries
Geyser Peak Winery
Blanchard Family Wines
Breathless Sparkling Wines
Sapphire Hill Winery
Longboard Vineyards
Pezzi King
Davis Family Vineyards
Our Favorites
Thumbprint Cellars
The tasting room for Thumbprint Cellars is artsy and fun, but also warm and inviting. The "tasting lounge", as they call it, doubles as an art gallery featuring works by local artists. Thumbprint also offers cheese and charcuterie plates to go along with the wines.
Location: 102 Matheson St
Hours: Daily 11:00am – 6:00 pm
Stephen & Walker Winery
A small, artisanal family owned winery, Stephen & Walker has a classy wine bar located just a mile from downtown. The friendly service along with the award winning wines makes Stephen & Walker one of our favorite wineries in Healdsburg. If you're a red wine fan, you have to stop in for a taste of their cult wines – the Zinfandel and the Cabernet Sauvignon are outstanding. And they have a port too.
Location: 1500 Grove Street
Hours: Daily from 11AM to 7PM
Selby Winery
The Selby downtown Healdsburg tasting room is a great place to stop by while you're walking around enjoying the area. It's just off the square. The winery is 100% owned and operated by Susie Selby, who founded the winery in 1994 with her father, David. They're open 11am to 5:30pm every day. You can make your reservation on their website or by calling or emailing.
Location: 215 Center Street
Hours: Every day 11am to 5:30pm
Seghesio Family Vineyards
Located just a few blocks from the downtown area is the Seghesio Family Vineyards. This is one of the oldest wineries in the area, started in 1895. They specialize in Zinfandel and Italian varietals. It's a must-visit when in Healdsburg, for the wine and also for the wonderful space and activities. It's a beautiful large winery with lots of outdoor tables.
Location: 700 Grove St
Hours: By appointment daily
Williamson Wines
Williamson Wines is also located just off the square in Healdsburg in a new complex with great indoor and outdoor space. They focus on natural wines with minimal intervention to preserve the integrity of the fruit that is sourced from 20+ vineyards around Sonoma and Napa.
At the tasting room, you can do a wine and food pairing with their icon ($50) or reserve wines ($95), a Rose Experience ($35), or go all out with a heli-tasting wine and food experience ($395).
Location: 134 Matheson St
Hours: 11am to 7pm everyday
Aeris Tasting Room
With interesting beginnings, Aaris Tasting Room is a unique one to experience. Aeris, which is Latin for air or climate, is the result of a journey for the owners to discover whether grapes that do well in Italy could be grown in California, such as Carricante (a white grape) and Nebbiolo (a red wine grape).
You can sip the fruit of their efforts at the tasting room where you can taste wines made form Carricante and Nerello Mascalese grapes grown in California. Reserve your tasting on their website.
Location: 337 Healdsburg Ave
Where to Eat in Healdsburg
If you love food, you're going to absolutely love Healdsburg. Some of the best restaurants in Sonoma County are located downtown and there are plenty of great experiences to be found for hungry wine tasters.
Low & Behold
We're not just wine drinkers, we're also cocktail lovers, so it's natural that we'd spend some time at Low & Behold in Healdsburg, enjoying the craft cocktails alongside their great menu of shareable comfort food.
The space is really beautiful and especially nice on a cool evening when the lights are all on and there's a certain glow to the place. We've had some really great cocktails there like the Calisco Punch and Lune Noir. They claim the World's Best Vodka Soda, and have Gin Tonics, as well as Aperol Spritz, Sangria, and boozy punch.
For eats, we like the fresh seafood options – try the daily crudo or the ceviche. The Crispy Egg Rolls are great and the Confit Beef Brisket Tacos are something to talk about for sure. If you're not super hungry, they have some bar snacks too.
Chalkboard
I know you can't keep from drooling when you look at those pork belly biscuits! It's one of the top dishes that draws people into Chalkboard, right off the square in Healdsburg.
The chalkboard is filled with the daily specials or you can order one of the mainstays on the menu like the roast chicken, Cabernet braised short rib, or our favorite house-made rigatoni a la puttanesca. The menu does change often, so you can go back again and again for something new.
It's located on the side of the Hotel Les Mars (a great 4-star hotel, by the way), so we recommend either sitting in the bar or asking for a table in the far back, so you're not right around the corner of the hotel reception desk.
One of the newer cocktail bars in town is Burdock, by the owners of the popular Duke's Spirited Cocktails next door. They create top notch craft cocktails in the absolute perfect environment for it. You can also get some great food to pair with your drinks, like tamarind braised ribs and chilled asparagus soup.
The cocktails are a little on the pricey side, so be prepared to drop some change, but you'll be rewarded with some really interesting concoctions served in a fun fashion.
Location: 109A Plaza Street
Oakville Grocery
My favorite place to pick up lunch is the Oakville Grocery. Located right in the town square, the grocery has an incredible selection of handmade sandwiches, salads and picnic fixings. They have a wide array of local artisan products to help you put together a truly gourmet lunch.
I've never had a sandwich from Oakville that I didn't love. They have breakfast sandwiches too, if you're looking for some quick brunch. Eat it there or take away; they have a great outdoor patio to soak up some sun while you eat.
Location: 124 W. Matheson St
Healdsburg Bar & Grill
Another popular spot in town for a quick lunch is Healdsburg Bar & Grill. Sometimes, during busy season, you need to put your name on the list, but don't fret, there are tasting rooms nearby that you can enjoy while you're waiting.
The food is casual and good. And they have a nice outdoor patio that is perfect for enjoying the beautiful weather, during the more seasonable months. The best part is that you don't have to drive anywhere to get there. It's right in the heart of downtown.
Location: 245 Healdsburg Ave
Bravas
We've eaten Spanish tapas in Spain, so we know good tapas when we see them. Bravas does an outstanding job of serving up authentic tapas. The restaurant is in a cute little house a street over from the main street in Healdsburg, with a dark and romantic vibe inside and a beautiful outdoor seating in the back.
We ordered about 10 dishes and loved every morsel that was put before us. The patatas bravas were crispy. The pulpo was tender and dressed perfectly in olive oil and paprika, just the way I love it. There's nothing more to say. Bravas is a fantastic restaurant.
Location: 420 Center Street
CONCLUSION
Now that you know where to eat and drink in Healdsburg, California, it's time to book that trip to Sonoma you've been wanting to take. You are going to love the Healdsburg wineries!
Have you already been to Healdsburg? Tell us where your favorite places are to eat and drink when you're there.
Like this post? Why not save it to Pinterest?
FOLLOW US on Pinterest, Instagram, Facebook for more great travel inspiration and tips.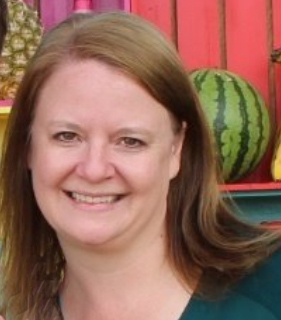 Laura Lynch, creator and writer of Savored Journeys, is an avid world traveler, certified wine expert, and international food specialist. She has written about travel and food for over 20 years and has visited over 75 countries. Her work has been published in numerous guidebooks, websites, and magazines.