There are hundreds of hidden gems in Europe to explore that will get you away from the typical tourist spots like Venice, Rome, and Barcelona and into the more charming and authentic parts of Europe. We love exploring these hidden gems and have found it to be much more rewarding of an experience.
Once you get out into the countryside a little more you'll gain a much bigger appreciation for the beauty that surrounds you in Europe. You won't believe how gorgeous some of these places are.
When you plan a trip to Europe for the first time, you'll likely go to the major cities, but your second trip to the region should definitely include one or more of these hidden gems in Europe.
Planning for Europe? Here's more…
Top Hidden Gem Destinations in Europe
1. Valtellina, Italy
That's exactly what you'll find in Valtellina, a valley located in the Lombardy region of Italy, north of Milan, and just a few kilometers from the Swiss border.
Valtellina, Italy, is the perfect spot for a long weekend getaway with a charming small town feel and a gorgeous backdrop that you won't soon forget.
As we mentioned, it's not a tourist magnet, like neighboring Milan, but it is well known for its winter ski resorts, hot springs, brisaola, cheese (especially bitto and casera) and bold Nebbiolo wines.
It's the perfect place for foodies to get away from the tourist hotspots of Italy to discover something new and exciting. You can easily add this as a stop on a longer Italy trip (here's a suggested 2-week itinerary).
On a side note: while you're trying to decide which weekend to head off to this mountain paradise, bear in mind that the Valtellina wine festival is held every year at the end of September. It's a great spot to get to know some local Italian wine. Check out this guide for more Italy wine regions.
2. Pula, Croatia
While many tourists to Croatia will head to Dubrovnik or inland toward Zagreb, the Istrian Peninsula has a lot to offer tourists looking to enjoy the incredible historic and cultural offerings of Croatia.
Historic Pula contains one of the main airports on the Istrian peninsula, so it's often used as a launching point for travelers looking to enjoy the peninsula, but few people take the time to explore Pula itself.
As the largest city in Istria, it's is one of the best places to visit in Croatia because there are so many things to do in Pula.
It has a lot to offer tourists who want to get a feel for what Istria Croatia is really like – both historically and culturally. Our list below will cover what to see in Pula Croatia, starting with the incredible Pula Coliseum – the 6th largest in the world.
After seeing Pula you will want to explore the rest of Croatia. This 7-day itinerary will help you plan your next trip.
» Try this tour: Pula Cliffs & Cave Kayaking
3. Camino de Santiago, Spain
A few years ago, some friends of ours decided that walking the Camino de Santiago was the perfect way to spend their vacation. They could truly get away from every day life, experience something life changing, and get fit while doing it.
It's truly a great way to spend a week – walking the historic, faith-driven path to the Cathedral of Santiago, along one of the Camino de Santiago routes that are popular now for more than just religious followers who are making the pilgrimage, but also for history, nature and fitness enthusiasts looking for a different kind of walking holiday.
If you're looking for a walking holiday with a little bit of a difference, then the Camino de Santiago could be just what you're looking for. It's not for the faint-hearted, being a pretty demanding walk, but if you're well-prepared, it can be a truly spiritual journey.
4. Transylvania, Romania
Deep within Transylvania, Romania, is Bran Castle – a tall, medieval-styled structure that looms over the tops of the forest that surrounds it.
Although the locals know it to be a fortress and a modern-day museum, outside of Transylvania, this castle is known by another name: Dracula's Castle!
Yes, Bran Castle is said to be the inspiration for the castle seen in the famous Bram Stoker novel Dracula.
Although the inspiration for Dracula himself (Vlad The Impaler) is said never to have set foot in this castle, thousands of visitors still come to Bran Castle to learn more about one of horror and literature's most iconic characters.
This makes Bran Castle a must-see destination for all bookworms and literature lovers.
» Try this tour: Bear watching experience near Brasov
5. Plitvice Lakes, Croatia
Back in Croatia, one of the country's most popular tourist attractions is their Plitvice Lakes National Park. It was granted its UNESCO World Heritage status way back in 1979, and is home to a long chain of terraced lakes, all joined by various waterfalls.
There, you can walk along the many hiking trails or walkways to enjoy the stunning scenery on offer, circling around this limestone canyon or even take a trip out onto the water in one of the many boat tours on offer.
So, if hiking and nature is your thing, then Plitvice Lakes is definitely the ideal place to go in eastern Europe.
» Try this tour: Plitvice Lakes National Park Guided Day Tour from Split
6. Lake Bled, Slovenia
Lake Bled can be found in Slovenia and is one of the most picturesque destinations to visit in eastern Europe.
Perfect for honeymooners, backpackers, hikers, and more, you can visit this gorgeous lake and take in the stunning views on offer. In the middle of this 2 kilometer lake is an islet with a church, and a medieval castle clinging to a nearby cliff.
Due to its amazing scenery, Lake Bled is super popular with tourists so make sure you book your flights and hotel well in advance.
» Try this tour: Bled Rafting
7. San Marino
San Marino is a small landlocked country surrounded by Italy. Found in the north central area of Italy, it's large mountains and beautiful historic sites are what make this country special.
The capitol city, also called San Marino, sits immediately west of the largest mountain in the country. Monte Titano is a sight you need to see if you go to San Marino. It's right next to the capitol, is a beautiful place to hike, run, and climb, and it's home to three hills with medieval castles on top.
If you like history, castles, cobblestone streets, hiking, and mountains this is the place for you.
» Try this tour: Tourist Visit of the UNESCO Historic Center – Republic of San Marino
8. Rothenburg Ob Der Tauber, Germany
In northern Bavaria sits the city Rothenburg Ob Der Tauber. It's known for it's preserved medieval architecture, which makes the city memorable and beautiful.
There's plenty of places to explore. The city is home to a bunch of medieval towers that are open to tour. The Medieval Crime and Justice Museum is a unique, and informative museum for those looking for a look into medieval crime and torture. If you're looking for nature you can walk through the Castle Garden, a garden full of plants and statues, and has multiple viewing platforms where you can look out on the Tauber Valley.
Rothenburg Ob Der Tauber is also home to many seasonal festivals, such as the Imperial City Festival, the Rothenburg Wine Festival, and the Taubertal Festival. If you're planning to visit, research if there are any festivals happening while you're there.
These are just a few of the things you'll find to experience in this city you'll never forget.
9. Zermatt, Switzerland
Zermatt, Switzerland is a prominent skiing town because of it's placement. It's right next to the picturesque triangular peak, the Matterhorn. It's elevation also makes it perfect for skiing due to the mountains and snowy weather. There's also plenty of hikes and trails that lead you to places to view the natural features surrounding the town.
Although skiing and other outdoor activities are what draws most travelers, skiing is not the only thing to do in this city. The city is great to wander, it has plenty of shopping and good food. The main street, Bahnhofstrasse, is full of nice shops, and places to eat.
Zermatt may be a place for you if you're looking for plenty of outdoor adventures with lots of sights to see.
» See more beautiful places in Switzerland.
10. Bratislava, Slovakia
The capitol of Slovakia, Bratislava is set along the Danube River, and the Little Carpathian mountains. This makes it a perfect destination for some light hiking and natural sight seeing. It also has a cozy feeling, with plenty of coffee shops, restaurants, and other things to do around the town that are very relaxing.
It's also overlooked by a reconstructed castle called Bratislava Castle, that is home to the Slovak National Museum of History. You can take a tour of the castle, learn about Slovakia, enjoy the historical architecture, and even see the first written account of Bratislava. There are also many other museums to visit in the city.
This is a great vacation for those looking for a calm place to stay, or if you're looking for lots of history. It's all around a great place to stay.
11. La Rioja, Spain
La Rioja is a small region in size but is very well known for its wine, vineyards and bodegas. It is, in fact, one of the most important wine growing areas in Europe. It does, however, also have an abundance of market gardens and wonderful countryside, ideal if you love walking, climbing, hiking or fishing.
The capital of the La Rioja area is Logrono, which is also at the centre of the region's wine production. Another town very popular for sampling the wine of the region is Haro, which also has an old town worthy of a visit.
The cathedral at Santo Domingo de la Calzada is an historic sight, the town is named after the 11th century saint who built roads and bridges to assist pilgrims. Much information be found about him in the cathedral.
» Try this tour: Rioja Alta and Rioja Alavesa Wine Tour
12. Bruges (Brugge), Belgium
If you're looking for a charming European city to explore, look no further than Bruges, Belgium. With its winding canals, cobblestone streets, and centuries-old buildings, Bruges offers a unique glimpse into European history and culture. And with plenty of breweries, chocolate factories, and waterways to explore, there's something for everyone in this little Belgian gem. Nearby Ghent is also well worth the visit and has some great places to stay.
Bruges is located in the northwest of the country, along the coastline. It is known for its medieval architecture, canals, and bridges. The city is a popular tourist destination, and many visitors come to enjoy its quaint streets and picturesque scenery.
One of my favorite things to do in Bruges is visit the many breweries and pubs to taste the various Belgian beers. I particularly like Brewery Bourgogne des Flandres, which is right on the canal with a great outdoor patio.
» Try this tour: The 10 Tastings of Bruges With Locals: Private Food Tour
13. Sardinia, Italy
The majestic island of Sardinia is located off the west coast of Italy just below the island of Corsica. The second largest island in the Mediterranean, the landscape of this stunning island is incredibly varied, from white sandy beaches on the coast to the mountainous terrain in the central parts of the island.
From cities like Cagliari in the south to old coastal towns like Alghero in the north you will find a varied array of architecture and culture. In the region of Nuoro, at the heart of Sardinia, you will find villages and towns that have been completely untouched by the course of time.
In the northeast of the island lies the famous Costa Smerelda (the emerald coast) playground of the rich and famous. The island is also peppered with a vast array of archaeological remains including the Nuraghes, (a stone tepee like structure) which are among some of the oldest constructions known to man.
» Try this tour: Sailing boat tour in the Maddalena Archipelago
14. The Azores
The Azores Islands were founded by the Portuguese in 1317. This is a clump of nine islands in the rough Atlantic Ocean about 1,400 kilometers west of Lisbon, Portugal. The Azores are a popular tourist destination, with visitors coming to enjoy activities like hiking, whale watching, and fishing.
The nine islands that make up the Azores are called Santa Maria, Sao Miguel, Terceira, Graciosa, Pico, Faial, Sao Jorge, Corvo and Flores. As far as we know, they were all formed from volcanic eruptions and are still active. The islands are known for their stunning natural scenery, including rugged coastlines, lush forests, and rolling hills.
With its stunning natural scenery and abundance of activities to enjoy, the Azores is a perfect destination for anyone looking for an adventure. On Terceira island and in Ponta Delgada in Sao Miguel island, there are airports which have daily flights between them and to Lisbon on mainland Portugal.
» Try this tour: Azores Whale Watching & Islet Boat Tour
15. Interlaken
Nestled in the heart of the Swiss Alps, Interlaken is a paradise for outdoor enthusiasts. With its stunning mountain scenery and plethora of activities to enjoy, Interlaken is the perfect destination for anyone looking for an adventure.
Interlaken gets its highly creative name from sitting on the split of land between two lakes. If you're looking for a little extreme sporting, this is place. You can backpack, horseback ride, parasail and ski.
Built on a narrow stretch of land in the valley between the emerald waters of Lake Thun and Lake Brienz, Interlaken has beautiful old timber houses and parkland. Its surrounding mountains, with dense forests, alpine meadows and glaciers, has numerous hiking and skiing trails.
» Try this tour: Jungfraujoch Top of Europe Day Trip from Interlaken
16. Mallorca, Spain
Mallorca is the largest of the Balearic Islands (which includes Menorca, Ibiza and Formentera). The combination of a rugged, rocky coastline, pine forests, olive groves and small, charming villages, Deia in particular, perched high above the Mediterranean, make this part of the island quite beautiful.
It's not just for partying and being rowdy, in case you have the impression. Though those are definitely things that go on in Mallorca, it can also offer a relaxing beach trip for couples and families.
Palma de Mallorca, the capital city, on the south coast, is renowned for it's spectacular sunsets. La Seu is the city's enormous cathedral, built on the site of a former mosque. The city also has museums, Renaissance mansions a plenty in the old town and many attractive churches.
» Try this tour: Mallorca in One Day Sightseeing Tour with Boat Ride and Vintage Train
17. Annecy, France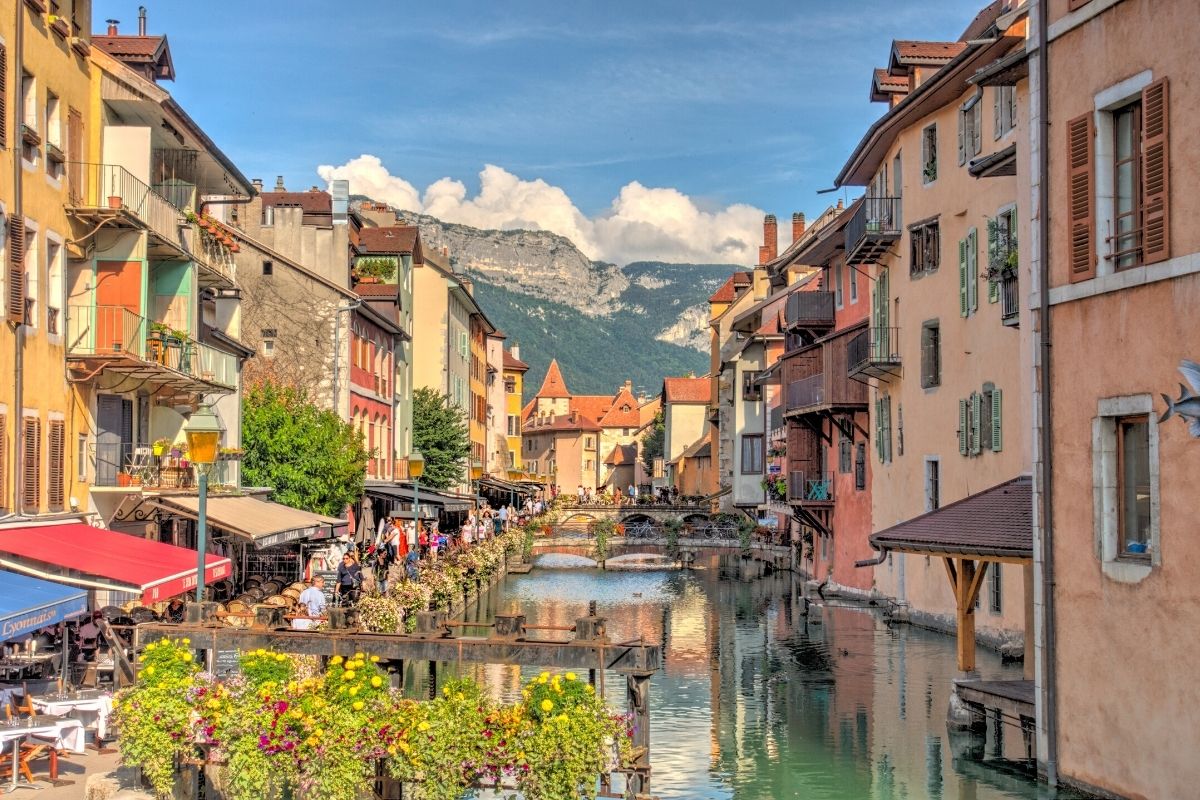 Located in southeastern France in the foothills of the French Alps, the charming city of Annecy is not only stunning, but a perfect destination for food lovers who love to sample the local cuisine and discover local products.
In case you were under the impression that the French Alps were reserved for winter activities alone, that's not at all the case. In fact, Annecy's beauty increases dramatically when the flowers bloom and the liveliness and laughter around the lake ramps up with summer fun.
The city is full of charming cobblestone streets, colorful buildings, and medieval architecture. Everywhere you turn, there is a surprise waiting – down a narrow alley or around a bend of the canal. Annecy has it all. There's a castle on the hill, an impeccably maintained old town, a sparkling clear lake, fantastic food, and a mountain backdrop like you only expect to see in a fairytale.
» Try this tour: Annecy Segway Tour – 1h
18. Yerevan, Armenia
Located in both Europe and Asia, Yerevan – the capital city of Armenia – is an incredibly fascinating place to visit. Learn about the city's incredibly storied past and walk around the city to discover so many wonderful things to do.
There are many things to do in this city, rich with history and stunning architecture. We really enjoyed our time there. It was easy to make a diverse and exciting schedule, including things like museums, wine bars, and walking tours.
» Try this tour: Group Tour: Khor Virap, Noravank, "Devil's" bridge, Tatev (wayback on Ropeway)
19. Cappadocia, Turkey
Cappadocia, Turkey, is an area of unparalleled natural wonders. Geologic formations called fairy chimneys — formed from sedimentary rock of ancient volcanic eruptions — are the main draw to the area, bringing thousands of visitors yearly to central Turkey to explore and witness this otherworldly landscape for themselves.
There are many ways to enjoy Cappadocia, so you'll have to pick and choose which activities you'll pursue. There's hiking, hot air balloon rides, open air museums to visit, and wonderful cave hotels to stay in.
» Try this tour: Cappadocia Hot Air Balloon Tour Over Fairychimneys
20. Costa de la Luz, Spain
The Costa de la Luz, known as the Coast of Light is situated at Spain's most southern point. It is an unspoilt stretch of coastline with many lovely beaches and has not yet become a part of the mass tourism found in other areas such as the Costa Blanca and Costa del Sol.
Tarifa is on the southern edge of the Costa de la Luz and is very popular for windsurfing. Jerez de la Frontera is further up the coast and is home to the famous names of Gonzalez Byass and Pedro Domecq for their sherry production. It is also well known for its equestrian school, the Real Escuela Andaluza de Arte Ecuestre.
A popular day trip from this area is to Seville, the fourth largest city in Spain. It has a mix of architecture and many sights worth visiting such as the Cathedral and La Giralda, the Cathedral's bell tower which was first built in 1198 and improved upon in 1568. From here there are wonderful views over the city.
21. Douro Valley, Portugal
If you haven't visited the Douro Valley Wine Region in the Northern part of Portugal yet, you are really missing out on one of the most beautiful wine regions in the world. It's one of our absolute favorite places to visit, especially in the fall, when the grapes are about to be harvested and the leaves are beginning to change color. There's nothing like it in terms of sheer jaw-dropping beauty.
The Douro Valley is one of the most ancient wine regions in the world, and also now a UNESCO World Heritage Site. Through the valley runs the Douro River and there are steep terraced hillsides laden with grapes the whole way down the river.
» Try this tour: Douro Valley Small-Group Tour with Wine Tasting, Lunch and Optional Cruise.
Finding Your Hidden Gems in Europe
Going to Europe can seem like you have to see the big cities, but that's far from true. These smaller, less known cities can be just as good of vacations, and are more unique than many of the bigger tourist cities.
When looking for vacations in Europe, consider these smaller cities that have a massive amount of charm and way less tourist traffic than the larger cities and sights.
Like this post? Why not save it to Pinterest?
FOLLOW US on Pinterest, Instagram, Facebook for more great travel inspiration and tips.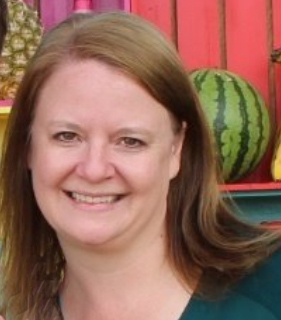 Laura Lynch, creator and writer of Savored Journeys, is an avid world traveler, certified wine expert, and international food specialist. She has written about travel and food for over 20 years and has visited over 75 countries. Her work has been published in numerous guidebooks, websites, and magazines.