Back when cupcakes were insanely popular, it wasn't unheard of to see a waiting line wrapped around the building just for the opportunity to buy a designer cupcake at a trendy bakery. Franklin BBQ in Austin, Texas, is notorious for their waiting line, which regularly requires a diligent 4-hour wait for those at the back of the line.
Obviously, at some point we determined that it was not only okay, but somehow admirable, to wait in line at a restaurant – even a really long line – for a chance to eat at a popular place. Why do we do this? And where do you draw the line? Food isn't the only commodity we're willing to stand long hours in line for, of course.
Crazed shoppers everywhere line up at department stores for coveted holiday deals on Black Friday every year, sometimes even trampling each other on the way in the door. In this scenario, though, good deal is what they're after and a tangible price can be placed on the item.
A $1000 TV that's been discounted to $600 is an obvious savings. People are willing to stand in a 4-hour line for a $400 savings. I can understand that. What I have a harder time understanding is why we agree to wait for so many hours for food.
Nick & I took a trip to Washington, DC, and while we were there, we had dinner with our friends David & Corey. It was David's suggestion that we go to Rose's Luxury, a restaurant in Capitol Hill that has been drawing a line of eager diners since long before Bon Appetit labelled it Best New Restaurant in America 2014.
How Long Would You Wait in Line at a Restaurant?
Every night, the line to get in to Rose's Luxury would extend down the street and around the corner. People line up as early as 2pm to put their name on the list for dinner, which starts at 5pm and ends at 10pm. Usually, I wouldn't be game for standing in that long of a line, just to eat dinner, especially since Washington, DC, is no slouch when it comes to fine dining options.
We could have gone to a dozen other top restaurants and been seated immediately upon arrival. However, David volunteered to wait in the line in order to give us the opportunity to see what Bon Appetit had labelled the best food in America. Who was I to turn down that kind of offer?
And so at 2pm, David took his place as second in line for a coveted table at Rose's Luxury. After a not-so-bad 2.5 hour wait on what was a fairly nice fall day, David secured us seats for 8pm. There's obviously something incredible about Rose's Luxury that warrants the wait.
What is it about Franklin's BBQ that motivates people to sit in the hot Texas sun for half a day for a serving of brisket that won't last more than 5 minutes before being devoured? What was it about the cronut that convinced New Yorkers to brave sub-zero temperatures in a long line for the opportunity to buy just two cronuts (per customer)?
Is this a social phenomenon that can actually be explained?
I have to admit that the cronut and that plate of barbecue do look pretty tempting. I would probably stand in line at least for a little while for either. At least a little of the wait can be justified by the food itself. I'm sure you're wondering how Rose's Luxury ended up being and whether we actually thought it was worth the wait.
To tell the truth, we had a very nice dinner at Rose's Luxury. We ordered seven dishes, plus one family-style brisket platter and shared them all alongside a couple bottles of wine from their short list. Not so shocking, everything was quite good.
The loaf of warm potato bread for the table, served with salted butter and bacon bits, was a huge hit. The bread was airy and light, slightly moist and incredibly good. We all agreed that the pork sausage and lychee salad was outstanding. I would absolutely eat that again.
The brisket platter was only okay. They aren't going to win any BBQ awards in the near future. The beef was cooked perfectly and well seasoned. The charred carrots were surprisingly good. The flavors were bold and inventive. I enjoyed every bite.
The only gripe I have to make about Bon Appetit's glowing review is where it says that Rose's is in the business of making people happy. When we questioned the quality of one of the bottles of wine we'd ordered, clearly stating that none of us liked it, we were merely notified that the sommelier tried it and thought it was fine.
To be in the business of making people happy, it's probably not the right response to tell the customer its fine when they clearly aren't enjoying it. After we'd finished eating and sat back to finish our wine and digest what we'd just eaten, we started discussing whether the food was so good that it warranted standing in line for.
David had graciously accepted the tedious task for the rest of us, and he readily admitted that he didn't mind the wait. So only one out of four people's time had been usurped by the wait. Did that make it any more palatable? In New York, people waiting for the cronut said they were happy to wait because the pastry was so good that it was worth the wait.
They also said that standing in line together with other cronut fanatics was fun because of the camaraderie. In Austin, people waiting in line at Franklin BBQ turn the wait into a tailgate party of sorts, complete with snacks and beers, and they pass the time partying with like-minded foodies. What's not to like about that?
And so, while none of us thought that any one dish at Rose's Luxury, nor the dining experience as a whole, was really worth the 2.5-hour wait, we agreed that it wasn't necessarily about the food.
The exclusivity created by the line is what keeps people coming back night after night. After all, any restaurant that is good enough to be called Best New Restaurant in America surely has earned the right to be, or at least appear to be, so exclusive that it requires a long wait to get in.
Without restaurants (or products or sales) like these that pique our desire to obtain something so exclusive, would there be any experience that would make us feel special? In the end, what it really comes down to is that waiting in long lines makes us somehow feel special and unique.
It isn't so much about the food itself, but being one of only 80 people who were allowed to dine at Rose's Luxury on that particular evening made us feel special for a few hours, and for that we were thankful to David for paying the price of 2.5 hours of his time.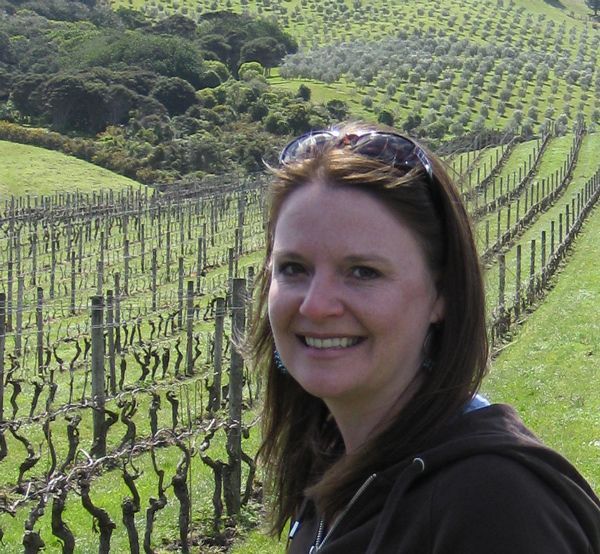 Laura Lynch, creator and writer of Savored Journeys, is an avid world traveler, certified wine expert, and international food specialist. She has written about travel and food for over 20 years and has visited over 75 countries.