Preparing for your trip to Machu Picchu and want to know all the details on how to get from Cusco to Machu Picchu without endlessly searching the Internet for details? No problem. We've been there a few times. Yes, the details are always changing, but we've kept up on the train schedules and we've even partnered with a local tour guide so you get the best, most up-to-date information there is.
Cusco is the former capital of the Inca Empire and it serves as the starting point for the journey to Machu Picchu, which is understandably one of the most famous archaeological sites in the world.
This ancient citadel entices thousands of visitors each year who want a chance to glimpse that amazing mountaintop view and see the remains of a history and culture that are incredibly fascinating.
There are several ways to reach Machu Picchu from Cusco. The journey typically involves a combination of transportation modes and scenic stops along the route. You can take a luxury train, a tourist train, or hike there on the Inca Trail.
Read about the options below and then choose the one that suits you best. The only thing I recommend is booking your journey in advance so you can secure the date and time you want.
Key Takeaways
You can book this tour that arranges all the transportation for you (easiest possible way!)
The most popular option is taking a scenic 4-hour train ride operated by Inca Rail, which departs from 2 train stations in Cusco.
Hiking the Inca Trail offers a unique, immersive experience for those seeking adventure on their journey to Machu Picchu.
You can take the Hiram Bingham luxury train to Machu Picchu that runs every Tuesday, Wednesday, Thursday, Saturday & Sunday.
About Cusco and Machu Picchu
Cusco has a rich history as the former capital of the Inca Empire. This vibrant city serves as a gateway to Machu Picchu, a breathtaking Inca ruin nestled in the mountains of the Andes.
Machu Picchu remains one of the most popular tourist attractions in Peru and I'm sure you know why if you've decided to go there yourself. This UNESCO World Heritage site is like no other. It gives a glimpse into the history, culture, and architectural marvels of the Inca civilization.
To get into Machu Picchu, you need to purchase an entrance ticket with a designated entry time. There are three main entry shifts: 6 am-9 am, 9 am-12 pm, and 12 pm-3 pm.
To get from Cusco to Machu Picchu, there are several options, including taking a direct train from Cusco to Aguas Calientes or a taxi to Ollantaytambo, followed by a train to Aguas Calientes. PeruRail and IncaRail are two major train operators offering services to Aguas Calientes, the closest town to Machu Picchu. From Aguas Calientes, you can then take a bus or hike up to the Inca ruins.
Guided Tour
I know a lot of people prefer to book their own journey and make their own plans, but I really highly recommend booking this guided tour instead. Why do I say that? There is a lot of planning involved in this journey, from buying the tickets to getting to the train station to getting a guide once you're there, and getting back home. Every person touring Machu Picchu today has to have a tour guide. So why not make it easy on yourself and have someone else do the work for you. Then you can just show up and enjoy.
You can book this tour that arranges all the transportation and guides for you. It's a company called Exploor Peru that we work with personally. We trust them and know they will give you the best possible experience. They pick you up from your hotel, get you to the train station, coordinate your tour, and get you back swiftly.
Traveling by Train to Machu Picchu
Train Options
There are a few train options offered by by Inca Rail and Peru Rail from Cusco to Machu Picchu. Both companies provide various classes of train services such as:
IncaRail: IncaRail offers Light, Plus, and All-Inclusive service on their trains, which vary in price. All-inclusive comes with a tour guide.
Vistadome and Expedition: A comfortable service with panoramic windows, allowing you to enjoy the stunning Andean landscape.
Hiram Bingham: Operated by the Orient Express Group, it's the most luxurious train option with a fine dining experience and an exclusive observation car.
Train Stations
There are also several departure points from which you can take the train:
San Pedro station: Located in the city and easiest to get to. I suggest catching the train that leaves San Pedro station at 6:40am and takes about 4 hours to lumber up the mountain arriving at 10:52am in Aguas Calientes, the town at the base of Machu Picchu, where you'll catch the bus.
Poroy Station: Located about 20 minutes outside of Cusco. I suggest catching 6:40am train that arrives at 9:54am, saving you an hour on the train! The ExploorPeru tour we recommend leaves from this station.
Ollantaytambo Station: A further option, located in the Sacred Valley, takes around 1.5 hours to reach Aguas Calientes. I would only do this option if you're already in the Sacred Valley.
Hiking the Inca Trail to Machu Picchu
The Inca Trail is a popular and exciting way to reach Machu Picchu, allowing you to immerse yourself in the stunning Andean mountains and ancient Inca ruins. This multi-day trek offers a range of options depending on your preferences and level of adventure, with the most well-known being the four-day Inca Trail hike.
Before starting your hike, ensure you have obtained a permit, as the Inca Trail has a limited number of daily permits. Permits can be organized through reputable tour operators who will also guide you through the trek.
While the classic Inca Trail is a favorite, there are alternative routes that offer equally thrilling experiences. The Salkantay Trek and the Choquequirao Trek allow you to explore different trails, covering more ground in the Andean mountains. These treks offer a variety of terrains, altitudes, and durations. The Salkantay Trek, for example, is a more challenging route that takes around seven days, and it is perfect for fitter trekkers.
When planning your hike, consider the best time to visit Machu Picchu. Generally, the ideal months are from September to October and March to April, as these periods offer milder weather conditions and fewer crowds.
Useful Info
Altitude Preparation
Machu Picchu is located at a high altitude, so it's important to prepare your body for the change in elevation. It is common for tourists to experience altitude sickness when visiting, so make sure to spend at least a day in Cusco before you start your journey.
This will help your body acclimate to the higher elevation. Additionally, consider talking to your doctor about obtaining prescription medication for altitude sickness before your trip. Don't forget to purchase travel insurance that covers altitude-related issues, in case you need medical assistance during your visit.
What to Pack
When packing for your trip to Machu Picchu, it's essential to be prepared for a variety of weather conditions. The temperature can vary greatly between daytime and nighttime, so make sure to include layers in your packing list. Here are some suggestions on what to pack:
Lightweight clothing for warmer days
Warm, layered clothing for cooler evenings and higher elevations
Waterproof and windproof outer layers
Comfortable, sturdy footwear for hiking
Sun protection: hat, sunglasses, sunscreen
Reusable water bottle and water purification tablets (tap water is not safe to drink)
A small backpack for day trips
Travel-sized toiletries and a personal first-aid kit
Identification, copies of important documents, and necessary travel visas
Make sure to pack light and only bring what's necessary, as you'll likely need to carry your belongings during your journey.
Staying in Aguas Calientes
Aguas Calientes, also known as Machu Picchu Town, is the gateway to the famous Machu Picchu site and an ideal place to stay when visiting the Sacred Valley. In this section, we will discuss accommodation and dining options available in Aguas Calientes.
Accommodation
There is a wide range of hotels available for all budgets in Aguas Calientes. Whether you prefer a luxurious stay or something more budget-friendly, you can find suitable accommodation for your needs. Some popular hotels in the area include:
It's important to book your accommodation well in advance, especially during peak travel season, to secure your desired stay.
Frequently Asked Questions
How much does it cost to visit Machu Picchu?
Visiting Machu Picchu can vary in cost depending on the type of experience you choose. Entrance tickets typically range from $47 to $64, with additional costs for optional services like guided tours or bus rides. Keep in mind that these prices may fluctuate and may not include transportation to Machu Picchu itself.
Can you drive from Cusco to Machu Picchu?
Unfortunately, it's not possible to drive directly from Cusco to Machu Picchu as there are no roads that connect the two locations. However, you can drive to Ollantaytambo and then take a train to Aguas Calientes, followed by a bus ride up to Machu Picchu itself.
How long does it take to hike from Cusco to Machu Picchu?
The hiking time from Cusco to Machu Picchu depends on the trail you choose. The classic Inca Trail takes four days and three nights to complete, while the shorter two-day Inca Trail takes approximately 15 hours of hiking. Alternative treks like the Salkantay or Lares Trail can take between five to seven days. It's important to evaluate your fitness level and time constraints when choosing a hike.
Are there guided tours from Cusco to Machu Picchu?
Yes, guided tours are available from Cusco to Machu Picchu. This is the tour we recommend booking. It includes train tickets, entrance tickets, guide, shuttle bus & private transport.
Is a day trip to Machu Picchu from Cusco possible?
A day trip from Cusco to Machu Picchu is not only possible, it's the way most visitors do it. You would need to start your day very early to catch the train to Aguas Calientes and then take the short bus ride up to the Machu Picchu site. Your entry gives you a couple of hours to explore the site before returning to Cusco.
Like this post? Why not save it to Pinterest?
FOLLOW US on Pinterest, Instagram, Facebook for more great travel inspiration and tips.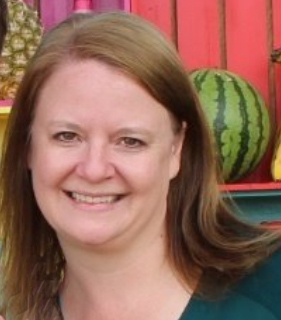 Laura Lynch, creator and writer of Savored Journeys, is an avid world traveler, certified wine expert, and international food specialist. She has written about travel and food for over 20 years and has visited over 75 countries. Her work has been published in numerous guidebooks, websites, and magazines.