Wondering what to pack for a cruise? You're not the only one who is unsure how to pack properly for a cruise. That's why we've made this guide – help you understand what specific things you should pack to make your time on board easy and more convenient.
Unless you're staying in a suite, the staterooms have very little storage space, so packing light should be at the top of your list. Just because you're staying put in one location as you hop around from port to port doesn't mean you should pack everything you own.
Each cruise line has its own regulations for how many bags you are allowed and their weight limits, however I find they are way too generous. On our 12-day cruise to Northern Europe we were allowed a total of 8 bags, but we only packed 2.
You don't want to be jammed into your stateroom like sardines, and bringing too much stuff will leave you feeling overburdened. If this is your first cruise, or your 14th cruise, let us walk you through how to pack for a cruise without overpacking. It requires judiciousness and a little bit of cruise savvy.
Additional reading:
→ Make your cruise planning easier with these helpful apps.
→ Read our guide to booking your first cruise.
→ Read about Scandinavian cruises, Caribbean Cruises or Northern Europe cruises.
6 Great Tips to Pack for a Cruise
1. Find Out What is Included in Your Stateroom?
If this is your first cruise or your first time in a different class of stateroom, you'd be wise to check the description of the room to see what is provided for you. If you know what you'll be given, you can reduce your load by removing those items from your packing list. Many cruise lines provide at least these items:
robes
hair dryers
shampoo/conditioner/bath products
tote bag
slippers
lip balm
umbrella
beach towels
2. Create a Packing Checklist
The most important part of packing wisely is creating a packing checklist that includes all of the items you think you'll need, from clothing to toiletries to electronics. Take a couple of days to complete the list so you're sure you haven't missed anything. Creating a packing checklist will help you stay organized and stress free while you're actually packing your bags.
Download our
FREE Cruise Packing Checklist
. Our checklist includes everything you'll need on your cruise as well as the things you should do before leaving home, plus it's clickable and reuseable!
3. Plan Your Outfits Ahead of Time
To make sure you pack the right clothing and don't over or under pack, plan your outfits ahead of time. Set out clothes in outfits, including everything you'll need for the day (underwear, bra, socks, pants, shirt, etc.). Make sure you've included layers, such as sweaters and blazers.
Choose layers that can be paired with multiple outfits, so there's no need to take more than one or two. After you've laid everything out and accounted for each day, stack outfits and put them into a packing cube.
If you don't already have packing cubes, you must stop everything and read why they are the best thing ever. Each day, you'll just remove a full outfit from your suitcase and wear it. No fuss. If you're going on a longer cruise, you might consider packing enough for half the trip, then wash those clothes to wear again.
You can often re-wear a shirt or pants (especially these awesome travel pants that are super lightweight and versatile). You'll also need to pack formal attire for formal nights. Depending on the length of your cruise, there could be 4+ formal nights. For men, a suit plus a couple of dress shirts and ties will suffice. For women, pack one or two dresses that can be reworn.
4. Pack a Day Bag
When you get to the ship, you'll be dropping off your luggage for the porters to take to your room. It can sometimes take a few hours for all the bags to be sorted and delivered, so you always want to have a day bag with you.
Include things you'll need like medications, perhaps a change of clothes, your swimsuit and sunscreen, and any other essential items you'll need before you can get to your luggage. You can then use the day bag for your daily excursions.
⇒ Find the best carry-on luggage that fits in the overhead bin.
5. Pack Travel-Sized Containers
There's really no need to pack larger bottles of things like shampoo, conditioner and lotion. On most cruises, you'll be given a fresh supply of many of these items daily in your cabin, so there's actually no need to pack them at all. If you think you'll need more than 3oz of a particular product, pack two 3 oz bottles, or pick some up when you're in port.
6. Don't Overdo it With the Shoes
Ladies, I know it's hard to decide which shoes to pack for your cruise, but if you've dedicated an entire suitcase to your shoes, you've probably gone a little overboard. It's time to give some tough love to your shoe collection. You'll obviously need:
a comfortable pair of walking shoes for port excursions
a pair of flip flops or sandals for hanging out by the pool
a dressy pair for regular dinners
a fancy pair for formal nights
So four pairs should cover it. A pair of black strappy heels go with everything, so one pair will cover formal nights. My rule of thumb is if you aren't going to wear a pair of shoes with at least 3 outfits, they stay behind.
Sale
Sale
Sale
How to Conserve Space
We've all tried the rolling method to save space in our luggage. It does work. Rolling your clothes keeps them from becoming terribly wrinkled, which is a good thing since cruise lines don't allow irons in staterooms. But there are other methods for spacing space that you should also be aware of.
eBags Packing Cubes
My favorite space-saving technique is to use packing cubes (buy them here). The first time I used packing cubes to pack was the last time I ever stuffed clothes randomly into my bag and hoped the didn't fall out everywhere.
Packing cubes have greatly improved the packing experience and I will never travel without them again. Nick and I tend to use one suitcase for both of our things. Packing cubes enable us to pack separately, but together. I put my things in my purple cubes, he puts his in black cubes. When we get to where we're going, we just remove our respective bags and put them into drawers.
Ziplock Space Bags
Sale
Using space saver bags, like Ziploc Space Bags can be beneficial for saving space, if you have a way to vacuum or suck the air out of the bag. Stuff smaller items like socks and underwear inside of shoes to take up wasted space.
Wear your bulky items – take a sweatshirt and coat on the plane with you instead of packing it in luggage. Wear tennis shoes instead of flip flops (it takes much less space to pack flip flops).
Hanging Toiletry Bag
The one item I can't go without on a cruise is a hanging toiletry bag. We put all of our odds and ends in it (medicine, jewelry, bathroom items, etc). There is always a hook on the inside of the bathroom door in the cabin stateroom on which you can hang the toiletry bag.
That keeps it out of the way and the sink area uncluttered. I use the eBags Pack-it-Flat Toiletry bag. It's just the right size for a cruise. It lays flat, no matter how much you stuff into it, so it hangs flat against the door.
Cruise Packing Tips & Tricks
There are a few more items you might want to consider taking on your cruise to help conserve space and make your cruise a little more comfortable. Consider adding these to your packing list.
Sale
Sale
Sale
Power strip – there often aren't many power ports in a stateroom. Bring your own power strip to increase the number of outlets.
Dramamine – You never know if you might get seasick while cruising. Always best to have some medication along, just in case.
Overdoor toiletry kit – This is a space saver if you're taking a lot of personal items. The space in the bathroom is limited and you won't want to have a bunch of things crowding the sink area. Take a toiletry bag that hangs over the bathroom door to stash all of your stuff.
Collapsible shoe hanger – You know those collapsible box-style shoe hangers? They'll really come in handy on your cruise if you're planning to take a number of different shoes. Since they take up very little space in your luggage and they provide vertical space in the closet, they're great!
Magnets to stick daily bulletin – Don't want to lose track of the daily bulletin that gives the schedule for the day. Stick it to the wall with a magnet.
Highlighter for daily bulletin – Take a highlighter along to mark the activities you want to do on the daily bulletin.
Plastic baggies – It's always wise to have a few plastic baggies around for various reasons. Take a snack on your excursion, place wet clothing in them, protect lotion bottles, etc.)
Plastic mug (for drinks) – If you take your own plastic mug along, you can refill it at most of the vendors on board.
1-2 bottles of wine – Most cruise lines allow you to take a bottle or two of your own wine aboard to drink in your stateroom or to open (for a fee) with dinner. Make sure you check the policy before packing.
If you have a lot of clothes to hang or you plan to do laundry in your stateroom, pack a few folding hangers.
Sticky notes to leave on cabin doors – If you're traveling with friends of family pack sticky notes to leave on their door so you always know where each other is.
Walkie-Talkies – These can be used on board (usually) and provide you with a way to keep track of family members or friends while roaming around.
CONCLUSION
Packing is never a fun chore, but using the tips we've listed above and using our cruise packing list should make packing as easy and stress-free as possible. Remember, you're going on this cruise to have fun and see the world, not to make sure you have every creature comfort you'd have at home. So pack light and have fun!
Like this post? Why not save it to Pinterest?
FOLLOW US on Pinterest, Instagram, Facebook for more great travel inspiration and tips.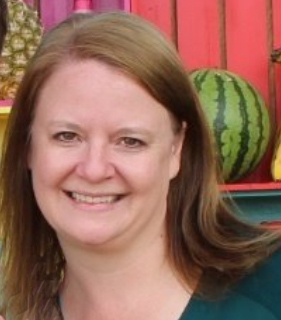 Laura Lynch, creator and writer of Savored Journeys, is an avid world traveler, certified wine expert, and international food specialist. She has written about travel and food for over 20 years and has visited over 75 countries. Her work has been published in numerous guidebooks, websites, and magazines.
Last update on 2023-12-07 / Affiliate links / Images from Amazon Product Advertising API