With current health concerns, many families will consider a camping trip for their family vacation this year. Being outdoors, hanging out in your own camping spot, swimming in the lake, and hiking in the wide open forest is a great way to get out and explore in a safe way.
Whether you're a seasoned camper, or even if you've never really considered camping before, skipping the expensive hotel room and sleeping out in the woods in a camper or tent is economical and fun.
There are dozens of options available for camping around the United States, including the relative comfort of RV parks, National Park campgrounds, and even open forest land that's dedicated to walk-in camping.
It may sound daunting to first-timers who've never slept among the trees before, but it doesn't have to be as primitive as you may imagine. You can surround yourself with comforts, like an inflatable mattress, cozy sleeping bags, and a portable wash basin – and most campgrounds have modern facilities.
>> See our list of camping essentials to take along.
» Looking for more travel inspiration in the United States? See our U.S. Summer Vacation Ideas and 12 U.S. National Parks to Visit. Here are a few more fabulous U.S. Cities to visit.
Where to Begin
If you'd like to start camping, but aren't sure where to begin, tent camping in a state or national park is a place to start. Camping in a park with your car nearby gives a sense of security, so you can enjoy the outdoors without feeling like you're "roughing it".
Whenever we go camping, we tend to pack the car full of creature comforts like fluffy blankets, comfortable camping chairs, a cooler with food, and all the kitchen utensils we might need to make dinner that isn't just a hotdog on a stick warmed over the fire.
Camping is a great way to spend your vacation time, in the great outdoors, enjoying the open air. It ...
Read More
It also helps to stay somewhere that has a general store, or is close to town, so you can grab anything you might have forgotten.
If camping is something you're considering for your summer or fall vacation this year, read on because we've got lots of tips in this post about picking a destination, planning activities, and packing what you'll need for a great outdoor adventure.
Benefits of a Camping Vacation
1. It's away from large crowds and gatherings.
Because of current events, it's important to take into consideration how to social distance while vacationing. This is a huge advantage for camping, as it's outdoors and is generally pretty isolated.
You can stay away from large groups of people and stay safe while also enjoying a beautiful and scenic getaway. Right now is a great time to experiment with camping, as you're sure to enjoy trying something new while experiencing the great outdoors.
2. There are lots of healthy, fun activities and sights to see.
I personally love camping because of the flexibility of all the great things there are to do. You could hike to a waterfall, take a trip to see a mountain, try caving, or swim in a picturesque lake.
The possibilities are endless, and all of these activities will help get you and your family active.
3. You can be as relaxed or adventurous as you want.
In nature there's many activities to do. And as a camper you can choose what you want to do. If you want to sit around a campfire and relax all day that's wonderful, sounds like a peaceful way to spend your time.
If you'd like to be on the extreme end you could go white water rafting and get your adrenaline pumping. Then there's a whole middle to the spectrum. You can do whatever you like, and you can be as chilled out or intense as you and your family wants to be.
4. It's economical.
Another great advantage of camping is that it can be super cheap! Compared to a hotel that charges $100+ a night, some tent campsites can be reserved for as low as $10 a night. And if you're primitive camping you can often stay for free.
The only things you'll spend money for are the site, the prep, any equipment you need, and some of the activities you do. Really, you're only spending money on memories and that's what counts, right?
5. You can bring your pet!
Being able to bring your pet on vacation with you is a major reason why some people like to go camping. There are some hotels that allow you to bring small animals, but it can be expensive to add a pet fee on. When you go camping, you can bring your pet in the car with you and not have to worry about boarding fees at home, or leaving them with someone while you're gone.
Where to Go Camping
Throughout the U.S. there is a wide variety of camping options, whether you're looking for somewhere close to home, or in a large National Park, like Yosemite or Yellowstone, or even with an ocean view.
Each of these options have their own booking systems online, but you can access a huge selection of local, state and national campsites through USCampgrounds.info.
State Parks
State parks are a great way to explore the outdoors near where you live. There's plenty of beautiful places waiting to be explored, but often we don't appreciate how close to home they may be. State parks offer an inexpensive way to connect with your family and the great outdoors.
You can find and reserve a camping spot in one of these state parks through the state park website. Just Google your state and state park campgrounds.
National Parks
There are national park campgrounds around the United States where you can spend time outdoors while seeing national landmarks and enjoying the amazing scenery.
Since National Park campgrounds are in high demand, you'll need to plan well in advance to reserve a spot in one of these parks. But it's a great way to see beautiful sights while keeping away from crowds.
Some of the best national parks for camping, according to Travel + Leisure, include:
Tuolumne Meadows Campground, Yosemite National Park
Mammoth Campground, Yellowstone National Park
Blackwoods Campground, Acadia National Park
Signal Mountain Campground, Grand Teton National Park
Hoh Campground, Olympic National Park
Fish Creek Campground, Glacier National Park
Local Campgrounds
If you don't want to go on a drive, local campgrounds are a fun way to spice up everyday life. Spend a bit of time in a tent, eat around a campfire, and enjoy the sounds of nature. It's a great way to dip your toe into the camping world while also being near enough to home to have a bit of a safety net.
RV Parks
RV parks are perfect for those who aren't into the tent camping lifestyle. RVs provide a comfortable and cozy way to camp, with all the amenities of a house.
One thing to keep in mind is that RV sites often cost more than ten campsites because of the need for water and sewage hookups.
>> RV Camping Guide for Beginners.
Rent a Campervan and See Even More
Have you ever considered a road trip in a campervan? Driving yourself from place to place in your destination is a great way to see more, do more, and spend less!
Escape Campervans are the largest in North America with 600+ campervans and lots of good reviews. Escape your routine and embrace your adventurous spirit by exploring the world in a campervan.
Forest Land
Camping on forest land, often referred to as dispersed camping, is slightly different than in a state park. The forest land is managed by the U.S. Forest Service and has different rules to a state park.
You can park at a designated primitive campsite or just pull off of a forest access road and camp for free. If you do so, you should stay 100-200 feet away from any roads, water, or trail and always leave the land exactly as you found it, with no trace.
Primitive Camping
For those who want a more authentic camping experience, try primitive camping. Primitive camping is away from other people, bathroom facilities, and cell service. It's a bit of a change from modern life and helps give a little perspective to the world.
Primitive camping is fun and beautiful, with many scenic places, and can be very peaceful due to the remote locations you can pick. It may not be so beginner friendly though, so consider how intense of a camper you are before trying this.
Types of Camping Sites
The type of camping site you reserve will depend on the equipment and level of comfort you want. Are you going to be camping in an RV, a tent, or in your car? Will you require hookups?
Do you need access to flushing toilets and showers? These are all things to consider when choosing your location.
RV camping
RV camping is the cushiest type of camping there is. You get electricity, sewage, and water. But that all comes at a price. The price of an RV site is generally between 25-80$ a night and that's not super cheap.
But at some RV campsites there's community toilets, showers, washers, and dryers which is a bit plus.
>> See our guide to renting an RV.
Tent camping
For tent camping, the sites are much less expensive, with costs starting as low as $10 a night. These are generally small sites with one or two tent pads, a fire pit and picnic table. You can usually choose your specific camping spot via an online booking system.
Many even have pictures of the various spots. Or you can drive around the campsite and choose your spot, if reservations aren't accepted.
Access to facilities
If access to toilets and running water is a must-have for your stay you should consider what facilities a campsite has to offer before making your reservation.
Some campsites have lots of amenities such as washers, dryers, toilets, showers, and other things. If you'd be more comfortable having real showers and toilets that's definitely something to look at before booking your campsite.
Remote or primitive
Primitive campsites aren't really campsites at all. They're just pieces of land that you chose to set up on. This being said, they don't cost any money, but they are closed off from other people and places like bathrooms.
Primitive campsites could put you in the middle of a beautiful place, and make a great quiet spot to relax.
Near to activities
If you're planning to do a lot of activities it's important to know how far you're willing to drive away from your campsite. Being near to your planning outings makes it easier to spend more time there than in the car, and will help you make more memories.
However, if it's not possible to be super close to where you're going that's okay too, it just might mean a bit more driving. It might also be nice, if you have lots of activities planned, to pick a spot in the middle of all your activities to minimize driving times.
Planning Your Camping Trip
There are three major considerations to make when planning your camping trip. These include making a reservation, packing, and setting up.
Making a Reservation
Since camping is likely to be a popular vacation for families this year, you need to plan ahead to reserve the type of camping spot you want. Many parks now offer online reservations where you can look at maps and pick your perfect spot.
Make sure that ahead of time you know the type of camping you want to do, so that you can pick the correct camping spot type. One of our favorite sites for camping reservations is Reserve America.
Just put in your desired location and it will pull up all the spots it knows about that you can book.
Packing and Preparation
Packing is an essential part of the camping process. You need to make sure that you have everything you're going to use on your trip packed, so that you don't run into trouble later in the vacation.
One way of doing this is to make a checklist beforehand of all the things you are going to use, then checking them off one by one as you add them to your car or RV. This way you'll make sure that you have everything for a perfect camping adventure.
Double check what activities you're going to do so that you can plan what you pack around that. If you're going to a hot springs add a swimsuit, if you're going hiking add good trail shoes, and so on.
Setting Up Camp
Now that all the planning and packing is done, it's time to actually go on your camping trip! There are a few considerations you need to take while setting up your campsite.
Where to Place Your Tent
First, if you're tent camping you'll need to choose a good spot for your tent. We prefer to pack a comfortable and spacious 6-person tent, and finding a large flat spot for it can be a challenge sometimes.
Choose flat ground that's away from hills, it's perfect to pitch a tent and if you're at the bottom of a hill while it's raining there might end up being a puddle in your tent. Try to refrain from setting up near water because of flood risk.
Also keep in mind wind and sun exposure when setting up your tent.
Avoiding Wildlife
If you're camping in an area known to have bears, you'll want to be especially careful to not to leave out any food. There are special canisters you can use to store food when camping in these areas, or you can leave it in your car.
Never leave your trash out either, unless you want to find a bear snacking on it.
Cleaning Up
One of the most basic rules of outdoor camping is cleaning up after yourself and following the principle of "leave no trace". The campsite should look the same way you found it when you leave. Clear all your trash. Put out your fire completely, including embers.
FINAL THOUGHTS
If you choose to go on a car camping vacation this year, you'll be all set to go after reading our guide. Use these helpful tips to prepare for an enjoyable camping trip.
Pin it for later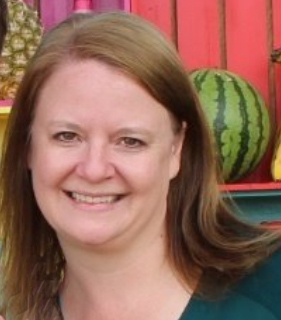 Laura Lynch, creator and writer of Savored Journeys, is an avid world traveler, certified wine expert, and international food specialist. She has written about travel and food for over 20 years and has visited over 75 countries. Her work has been published in numerous guidebooks, websites, and magazines.