If you've been wanting to visit Norway, you probably already know that you want to see the fjords, the beautiful landscape, and the towering mountain ranges. One of the best ways to see all of these things in a short amount of time is on the Norway in a Nutshell tour.
The tour takes you on a trains, buses, and boat cruises through some of the most dramatic scenery in Norway. What you'll quickly find out, however, is that Norway is an incredibly expensive place to visit. I'm not talking a few extra dollars here and there – I'm talking dramatically more expensive than anywhere else you've been.
Norway is the most expensive destination in the world (Iceland isn't far behind), due to the country charging up to 70% more than other countries for services and tourism. When you hear that news, you'll surely be looking for ways to cut down on the cost of visiting.
The good news is you can still see a lot of wonderful things in Norway for less than expected. One of the ways to do this is to book the Norway in a Nutshell tour on your own. It's not difficult to replicate this popular trip, and it will allow you to make your own schedule, separate from the crowds that take this tour every day.
What is Norway in a Nutshell?
Before we get too far into this, we should explain what Norway in a Nutshell is. It was a rather brilliant creation of the tour company Fjord Tours, who put together a packaged tour to take you through the most popular tourist areas of Norway.
It's not a guided tour, however. It's really just a bundle of transportation vouchers that make it easier for you to book the entire trip from Bergen to Flam and Myrdal, then back again, without doing the legwork involved with booking each component separately. The classic tour includes:
The scenic Bergen Railway
A train journey on the Bergen Railway is one of the highlights of the Norway in a Nutshell tour, and is something you should definitely, even on your own. It's a great way to see the gorgeous countryside go by, and a relatively inexpensive way to travel from one city to another.
Stalheimskleiva Bus Ride
The Bergen railway takes you as far as the small town of Voss, but from there you must take a bus ride to Gudvangen, where the cruise begins. During the months of May – September, the route takes you over Stalheimskleiva, along some of the steepest, twistiest hairpin bends I've ever seen.
UNESCO-protected Nærøyfjord Cruise
The ultimate highlight of the tour is the Nærøyfjord Cruise. You will board a boat (either the budget or luxury option) in Gudvangen or Flam and cruise for two hours along the Nærøyfjord, one of the most breathtaking fjords in Norway.
Flåm Railway
If you haven't seen enough yet, the Flåm Railway is one of the most scenic train rides in the world, climbing up 20.2-kilometer between Flåm and Myrdal with an elevation climb of 863 meters. Around the halfway point, you'll be able to get off the train to see a very impressive waterfall up close.
The tour can be done in a number of different directions. You can:
Start in Oslo and end in Bergen (with premium or classic cruise)
Start in Bergen and end in Oslo (with premium cruise only)
Start halfway in Flam or Voss (costs less than others – with premium or classic cruise)
Take a round trip from Bergen (with premium or classic cruise)
Take a round trip from Oslo (with premium or classic cruise) Note: I don't really recommend this itinerary. It takes almost an entire day to complete and includes an overnight train. The trip from Oslo to Myrdal via train is 5 hours and you'll have to do that twice in one day.
And you can also add an overnight stay into your plan, as it can end up being a very long day otherwise. You can take the Norway in a Nutshell tour year round. All you have to do is go to their website and book the tour. It's super simple.
They do all the booking of the various trains, buses and boats and deliver the plan and a coupon book to you, which you use to board all the transport. However, you can also plan this same journey yourself, for quite a bit less. Read on to see how.
Cost of Norway in a Nutshell Tour
The cost for the prearranged trip starts at 1878 NOK per person. At the current exchange rate (1 NOK = 0.11 USD), that's $190. For the trip I planned in May, the cost was 1885 NOK per person or $208 USD.
Additionally, if you wish to do the one-way trip from Bergen to Oslo (which is what we did), there is an additional charge for the long train ride to Oslo. The cost to go to Oslo is for my trip was 2590 NOK or $286 USD.
Booking the Same Trip on Your Own
There are two main reasons to book the Norway in a Nutshell tour components on your own. By doing this you can:
Adjust the Schedule
Optimize for Weather
Save Money
Adjust the Schedule
The first reason to book your own tour is almost more compelling than saving money for me, and that is to adjust the timing of the schedule, which will allow you to work around your own schedule and to avoid the sometimes overwhelming crowds of tourists who take this trip.
The tour operates on the same schedules every day. That means you will be doing the entire trip with all the other people who purchased the tour for that same day. That might not be such a bad thing during the slower times of the year, but if you're planning to do the tour in the high season, be forewarned that it's a LOT of people.
We recently did the tour on a holiday weekend in August and the line for the first train in Bergen was so long you couldn't even see the end of it. When you book your own components, you have the ability to adjust your departure times to avoid the main group.
You can check out the schedule for the Norway in a Nutshell tour you're intending to do to see what times everyone else will be traveling, then choose your own tickets to avoid the congestion. Here is the itinerary for the Norway in a Nutshell tour through Fjord Tours for Bergen to Oslo (one way).
There are quite a few itineraries, based on where you're starting from, so this will vary slightly for which one you pick (just check their website for the one you need). This is the itinerary that I recommend for most people, because it will allow you to get from Bergen to Oslo without wasting any extra time, so you can see more of the country than just one major city.
You can also do the same trip from Oslo to Bergen. It's the same components, just different times.
♦ Depart from Bergen on the Bergen Railway at 8:43am ↪ Arrive in Voss at 9:56am
♦ Depart from Voss by bus at 10:10am ↪ Arrive in Gudvangen at 11:20am
♦ Depart from Gudvangen on the Fjord cruise at 11:30am ↪ Arrive in Flåm at 1:30pm
♦ Depart from Flåm on the Flam Railway at 4:04pm ↪ Arrive in Myrdal at 5:03 pm
♦ Depart from Myrdal on the Bergen Railway at 5:54pm ↪ Arrive in Oslo at 10:35pm
There are a few components that can't be changed on this itinerary. For instance, you have to catch the 8:43am train to get to the bus in time to make it to Gudvangen for the premium boat. There are no other times that are viable.
If you take the 12:30 classic boat, you can take a later train. The parts you can change are everything following the arrival in Flam. You can take a later trip on the Flam Railroad, and a later train from Myrdal to Oslo.
Optimize for Weather
Another convenient aspect of being able to adjust the schedule is that you can actually wait until just before you go to book. The Norway in a Nutshell tour is so popular that you have to book it well in advance to get the day you want, particularly during the summer.
However, the tickets are non refundable or changeable, so you'll be stuck to whatever day you chose. This can be a huge bummer if the weather calls for rain the entire day, as it often does). If you book your own tickets, you can wait until you know the weather forecast to book your tickets.
With the exception of the Myrdal to Oslo train segment, all the prices are fixed and won't go up if you don't book in advance.
Save Money
As you'll see, booking the components of the trip yourself can save a significant amount of money. I'll lay out all the costs and how to make the bookings yourself below.
One of the biggest ways to save money on this tour is on the Bergen Railway segment from Myrdal to Oslo or Oslo to Myrdal (depending on your itinerary). If you book well enough in advance on the NSB website, there are discounted rates.
For instance, booking out just one week from Flam to Oslo costs around 1100 NOK, but booking 2 months in advance produce prices of just 650 NOK. You can book up to 3 months in advance, and I would highly recommend it if you can.
Booking the entire trip myself, 2 months in advance, this is the cost of the trip:
210 NOK ($25) for Bergen to Voss train (8:43-9:56)
57 NOK ($7) for Voss to Gudvangen bus (10:10-11:20)

475 NOK ($56) for the Fjord

Cruise Nærøyfjord from Gudvangen – Flam (11:30-1:30 premium cruise)
650 NOK ($77) for the Flam Railway to Myrdal and Myrdal to Oslo train (17:25-00:05 – can be booked as one trip)
TOTAL: 1392 NOK ($166 USD)
If you remember from above, the cost of this same trip through Fjord Tours is $286. Booking it yourself can save up around $102 dollars. If there are 2 of you traveling, that's $200 you could put toward food or another tour. Seeing how Norway is already a very expensive country to visit, I will take the savings where ever I can get them.
CONCLUSION
I will be the first to say that it's more convenient to book the Norway in a Nutshell tour as a packaged deal through Fjord Tours.
It does cost more, but if you don't have a lot of time to go to each website and book the components separately, or if you want the peace of mind that booking through a company who can help you with any problems, then the extra money is worth it.
However, if you're a savvy traveler and don't want to throw away money, I do recommend booking it yourself. There's really no reason not to. It's just 3 bookings you have to make to save $100 and have extra flexibility.
Like this post? Why not pin it to your Pinterest board to share with others!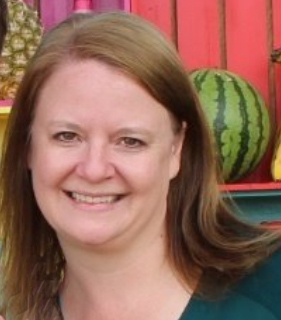 Laura Lynch, creator and writer of Savored Journeys, is an avid world traveler, certified wine expert, and international food specialist. She has written about travel and food for over 20 years and has visited over 75 countries. Her work has been published in numerous guidebooks, websites, and magazines.