This article has links to products and services we recommend, which we may make commission from.
Traveling to Tibet is the journey of a lifetime for many people, and it is one trip that requires some careful planning. As the whole tour has to be booked via a registered Tibet tour operator, such as Tibet Vista and the independent travel is prohibited in Tibet, there are a few things to do that can make sure your Tibet tour goes without a hitch, and you get the most out of your visit to the land at the Roof of the World.
Plan Your Tibet Tour – Points of Interests
Deciding where you want to go while in Tibet is of primary importance, as your tour cost is based on the places you visit, and how long you intend to stay in the region. Tibet is a huge plateau region, which has hundreds of places and sites to choose from, and with so much to see and do, you should first work out which of these sites you wish to visit whilst in Tibet.
Some of the top attractions in Tibet are:
Potala Palace – Comprising of two stunning palaces, the Red Palace and the White Palace, it was constructed on the site of a fort that was originally built by the Tibetan king, Songtsen Gampo, after his marriages to Princess Bhrikuti of Nepal and Princess Wencheng of the Tang Dynasty. Parts of that ancient fort still exist within the palace grounds, and the whole palace stands tall above the Tibetan capital city of Lhasa, on Moburi Hill.
Jokhang Temple – Located inside the city of Lhasa, the Tibetan capital, Jokhang Temple is the most sacred and revered of all Tibetan man-made sites, and is the center of Tibetan Buddhism. Surrounded by the famous Barkhor Streets, which are the route of the sacred kora around the temple, Jokhang is the site of many pilgrims who come to the temple from all over Tibet to pray in prostration at its doors and walk the sacred kora route around the temple.
Lake Namtso – Considered to be one of the most beautiful places in Tibet, Lake Namtso is one of the Great Three holy lakes of Tibet, along with Lake Yamdrok and Lake Manasarovar. The name Namtso means "Heavenly Lake", and it is clear from the scenery and landscape of the lake area that it is indeed close to heaven. Lying at an elevation of 4,718 meters, it is one of the highest lakes in the world.
Yamdrok Lake – Lying to the southwest of the Tibetan capital of Lhasa, Lake Yamdrok is another of the Great Three holy lakes of Tibet, and lies just 70 kilometers from the capital. The name means "Jade Lake" in Tibetan, and the waters of the lake are a stunning shade of turquoise that shimmer in the bright Tibetan sunlight. Yamdrok has some of the most stunning scenery in Tibet around the area, with the many branches of the lake combined with sacred snow mountains, small bird-covered islands, and plains with wild animals roaming them.
Mount Everest Base Camp – No trip to Tibet could ever be complete without visiting the amazing base camp at the foot of Mount Everest, the world's tallest mountain. Shared with Nepal, as it lies right on the Sino-Nepal border, Mount Everest lies in the far west of Tibet, and is a must-visit for all tourists. The famous base camp (EBC) has seen many adventurous climbers passing through it on the way to the huge mountain, as well as some of the most famous expeditions that have reached the peak. The closest place you can get to the mountain itself, EBC has some of the best views of Everest's summit of any place in the world.
Mount Kailash – The most sacred site in all of Tibet, Mount Kailash is sacred to four different religions – Hinduism, Buddhism, Jainism, and Bon. Located in western Tibet in the Gangdise Mountains of Ngari Prefecture, it is a stunning place to visit, and has one of the best trekking routes in the world around its base. The route, which covers 52 kilometers, is the kora route for the pilgrims that come to the mountain to gain merits on their journeys to enlightenment. It is believed that completing the kora once will rid one of a lifetime of sin, while completing it 108 times will bring one to immediate enlightenment.
Tashi Lhunpo Monastery – Located just to the west of Shigatse City, the second city of Tibet, Tashi Lhunpo Monastery was built in 1447 by Gendun Drup, and is the traditional seat of the Panchen Lama, Tibet's second highest incarnation. It covers an area of some 150,000 square meters, and can house over 2,000 monks at any given time. Tashi Lhunpo is also the site of the Maitreya temple, which houses the tallest Buddha statue in Tibet, standing 26.2 meters tall.
Samye Monastery – Samye is said to be the oldest monastery in Tibet, and lies in the fertile Yarlung River valley around 200 kilometers east of Lhasa. Lying at an altitude of around 3,630 meters above sea level, the monastery was founded in the 8 th century by the Tibetan king, Trisong Detsen, after consulting with the Indian sage, Padmasambhava. The monastery signifies the introduction of Buddhism to Tibet from India over 1,300 years ago, after the defeat of a demon horde by the Guru Rinpoche on the Hepo Ri ridge just east of the monastery site.
Find a Trusty Local Tibet Travel Agency
Once you have decided on where to go in Tibet, it is then time to find a trustworthy and reliable tour operator to plan and arrange your tour to the region. Tour operators must be registered in order to legally operate in Tibet, and Tibet Vista has over ten years of experience as a tour operator for foreign tourists to Tibet.
Normally, the tour operator discusses your needs and requirements, and helps you to agree an itinerary which will be the basis of your tour to Tibet. Once that is done, and arrangement is made to obtain your Tibet Travel Permit using photocopies of your passport and Chinese Entry Visa. The Tibet Travel Permit can only be obtained legally through a registered Tibetan tour operator, and we have many years of experience in guaranteeing all our clients have their permit ready for their tour. It can take around 15-20 days to arrange he visa, which will be delivered to your hotel in China ready for the leg of the trip from China to Tibet.
We can also help with other arrangements for your tour, such as your hotels in Tibet and train tickets to Lhasa from anywhere in China. We also provide the required guide and private vehicle for your tour, which are needed for all foreign tourists to Tibet.
Choose the Right Way to Enter Tibet
Making sure you choose the best way to get to Tibet for you is just as important as anything else, and there are four main ways to enter Tibet. From mainland China, you can travel to Lhasa by flight or by train, and  each has its own pros and cons.
By Flight to Tibet
For the flights, it is the fastest way to get to Lhasa from China, taking from one hour to six hours, depending on which Chinese airport you depart from. However, while it may be a quick journey, it is more expensive than the trains, and does not give you the chance to acclimatize to a lower altitude before reaching Lhasa, at 3,656 meters above sea level, as the flights are all pressurized to the barometric pressure of sea level. This means that you must acclimatize fully and properly once you reach Lhasa, and there is a higher risk of altitude sickness for flight passengers.
By Train to Tibet
For those traveling to Tibet by train, the journeys can be long and arduous, especially if you are not used to long train rides. However, with the stunning scenery that lies outside the windows of the train for their entire route along the Qinghai Tibet Railway, this more than makes up for the long journey time. Trains can take from 22 hours to around 53 hours to get to Tibet, depending on which of the seven gateway cities you decide to depart from.
Xining in Qinghai province is the closest and shortest route, and has the advantage of allowing you to acclimatize to an intermediate elevation before heading to Lhasa, as it lies at an altitude of around 2,275 meters above sea level. One of the common misconceptions about the trains to Tibet is that you can acclimatize while on board, as the ascent is slower than flying. However, this is not true, as the cabins have oxygen pumped into them after the station at Golmud, from where the tracks rise up to the height of the plateau and the high mountains, reducing the risk of altitude sickness whilst on the train.
Enter Tibet from Nepal
There are also two options to enter Tibet from Nepal, either by flights direct to Lhasa or by traveling overland from Kathmandu to Lhasa.
The overland route takes you from Kathmandu, where you will be given your Group Tourist Visa and Tibet Travel Permit, and heads to the border crossing point at Rasuwagadhi Fort, in Nepal. From there, you cross the bridge on foot (it's just a short bridge) and enter Tibet through the famous Gyirong Port entry point. Once through Immigration, your tour guide and driver will be waiting to take you to Gyirong Town to acclimatize before starting your tour across Tibet to Lhasa. While it is a great way to get into Tibet, allowing proper intermediate acclimatization, the route from Kathmandu to Gyirong Port is long and arduous, taking more than 7 hours on a tour bus.
Flights from Nepal to Tibet are short and pleasant, and actually have a great view of Mount Everest, as the flight plan runs directly over this huge peak. Taking just 90 minutes to reach Lhasa Gonggar International Airport, the flights from Kathmandu's Tribhuvan International Airport are the only international flights to Tibet. However, while it may be fast and easy, there is also no chance to acclimatize to higher altitudes, and the risk of altitude sickness is once again increased. But, with a good rest in Lhasa for a couple of days, you won't have acute mountain sickness.
Travel Light for Your Tibet Tour
Packing light is an essential part of traveling, and where Tibet is concerned, you really do not want to be lugging huge suitcases full of unnecessary gear around with you. Many people pack for their Tibet tour with excessive clothing, and find that most of it they do not need. So here is a guide on what to pack for the standard Tibet tour of around 7-10 days, although it is essentially up to you what to bring with you.
Ideally, suitcases are not the best thing to bring as luggage, as they are hard to transport from car to hotel and move around with in Tibet. A large backpack is much better, with a smaller daytime backpack for essential items to carry with you. A money belt or bum bag is also useful for carrying money, passports and other important documents.
Clothing should ideally be light and thin, so that you can add multiple layers, which are better for staying warm in the cold of the plateau. Warm sweaters and jackets are essential, as it can get very cold at night in Tibet, even in the summer months. Comfortable pants that are windproof but not too heavy are best, as heavy pants can be a burden when walking and hiking. Women should avoid using dresses and skirts, and especially should not use shorts or low-cut blouses, as this is not done in Tibet. A good raincoat of waterproof jacket may be needed in the summer months, as rain can happen at any time. Boots or strong shoes are best, as the ground can be rough in places, even in the grounds of some monasteries, and light rubber shoes are not as good.
For the sun, it is a good idea to have sun cream and a good wide-brimmed hat, as the sun's rays can be stronger at this elevation. Lip balm and moisturizers for the lips and face can also help keep your lips and skin from getting chapped by the strong dry winds.
Dos and Dont's for Traveling in Tibet
Always walk clockwise when in temples and monasteries, and pass mani stones and other religious artifacts on the left.
Do not touch statues and artifacts in the temples and monasteries as this is considered sacrilegious, and do not take photos inside the temples without permission.
Do not step on the threshold of a tent or house as it is considered to be bad luck for all inside. Do not touch the head of the Tibetan people, and remember not to point the soles of the feet at another person or an altar when sitting as it is considered to be rude.
Never discuss sensitive topics such as Tibetan politics as this is prohibited in Tibet.
CONCLUSION
There are many reasons to start planning your Tibet tour now. We know you'll love it and it will be an experience you'll always remember.
If you've been to Tibet, please share your experiences in the comments section.
Like this post? Why not save it to your Pinterest board? Just hover over the image at left and click PIN.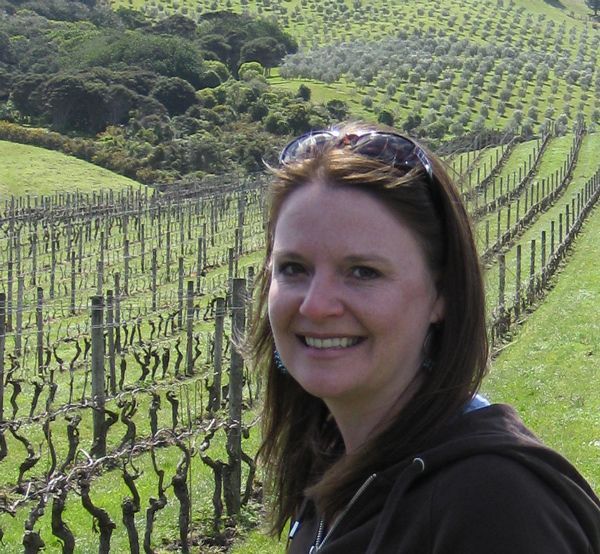 Laura Lynch, creator and writer of Savored Journeys, is an avid world traveler, certified wine expert, and international food specialist. She has written about travel and food for over 20 years and has visited 70+ countries.