Portugal is a world-famous travel destination that offers a relaxing vacation along the Atlantic coast. It is home to many beautiful beaches, awe-inspiring landscapes, an inviting culture, and friendly locals.
Spending 10 days in Portugal will provide you with endless opportunities to immerse yourself in the rich history, local culture, and delectable Portuguese cuisine. There are many things to do in this spectacular country.
» Check out these 6 Stunning Beach Towns in Portugal.
However, if you want to make the most of your trip, we'd recommend visiting three must-see destinations: Porto, Lisbon, and Algarve. For an unwinding escape with enough time to explore, we've compiled this Portugal itinerary (10 days), so you can experience the best of this wonderful country.
» Visiting soon? Check out our Portugal travel guide and how to spend 10 days in Portugal. You might be interested in visiting the gorgeous town of Porto for amazing food, as well as the Douro wine region.
» Check out the web story!
The Best 10 Day Portugal Itinerary
This Portugal trip itinerary will take you down the Atlantic coast, from Porto to Algarve. We'll also make a few stops along the way to charming areas like Douro Valley, Sintra, and Cascais.
Let's take a look at the best ways you can spend your time during your 10-day trip.
Portugal Itinerary Map
Here's a map of all the places you'll be going in Portugal. It's possible to drive, fly, or go by train between all of these places. If you have the time, I recommend getting a rental car and driving, as you'll see the most that way and have transportation available when you get there.
Porto
Douro Valley
Lisbon
Sintra
Cascais
Algarve
Portugal Travel Itinerary Day 1-2: Porto
To start off your European adventure, you'll spend the first few days in this splendid coastal city. When arriving at Porto airport, you can travel by train, take a taxi, or arrange a private transfer to your accommodation.
Once you've arrived at your hotel, take a few hours to relax and settle before heading out for a delicious meal. The Taberna Dos Mercadores is a superb spot to eat and drink in Porto for a hearty meal made with fresh seafood. It's best to reserve a table at this popular spot.
After you've satisfied your belly, take a short stroll to see the magnificent buildings in the historic center of Porto. Explore the Porto Cathedral, Livraria Lello, Bolsa Palace, and the Church of Sao Francisco. You'll learn more about the rich history and get a glimpse of the past from the beautiful architecture.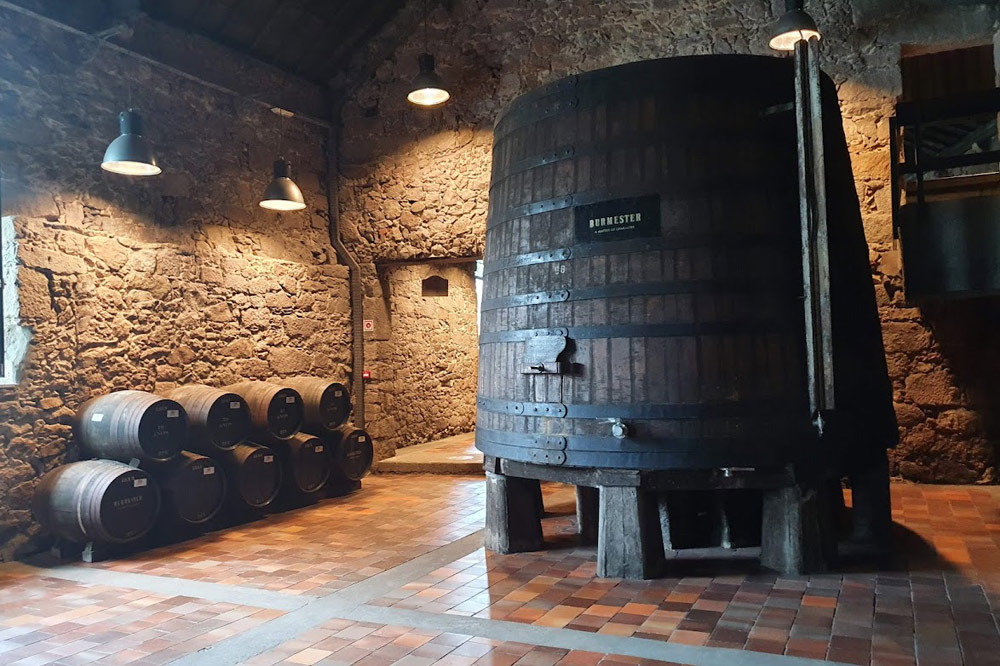 After exploring the historic center, head back to your accommodation for some relaxing downtime. There are many fun activities in Porto to partake in on your second day, including an exciting 50-minute cruise to discover the famous six bridges.
The city is also home to several charming cafes, local markets, and Port wine houses that shouldn't go unmissed. If you want to explore the food scene on your own, head to Cais da Ribeira. You'll find several inviting restaurants and bars at this riverside promenade.
You can also enjoy delicious Portuguese delights and Port wine tastings on a guided food and wine tour. You'll learn more about the fascinating history of Portuguese cuisine. For history buffs and wine lovers, visiting the Port Wine Museum is another excellent option.
Portugal Travel Itinerary Day 3: Douro Valley Wine Region
As Porto is a picturesque city renowned for Port wine production, you'll want to have a day dedicated to wine and gorgeous landscapes. Spend your third day in the stunning Douro Valley wine region.
It is located on the Douro River, around 202 miles from Porto. Renting a car for this journey is not recommended as you'll probably be indulging in a few tastings. You can take a train from Porto to Pinhao in the Douro Valley, or you can drive there. The roads are quite winding, but it's a nice drive.
You'll definitely want to schedule a wine tasting tour when you arrive. You can book this private tour and include whatever you want to do on the tour – visit wineries, eat a delicious lunch, and go on a boat cruise. You'll discover more about the Port wine production, wander around the scenic vineyards, and of course, enjoy wine tastings.
You will then stop off at the charming village of Pinhao for a tasty, traditional Portuguese lunch. In Pinhao, you'll also see the historical Pinhao Railway Station that boasts eye-catching tiled walls. Your time in this enchanting region will end with a river cruise in a traditional Rabelo boat.
» You might be interested in Where to Stay in the Douro Valley.
Portugal Travel Itinerary Day 4-5: Lisbon
After spending three nights in Porto, you'll visit Portugal's capital city for more exhilarating adventures. Although you can take a bus or fly to Lisbon, we recommend traveling by train as it is an easy and cost-efficient form of transportation. The journey will take around three hours, and there are regular connections between Porto and Lisbon.
It's best to catch an early train, so you can spend the afternoon exploring this beautiful city. After settling in at your accommodation, satisfy your sense with a tasty Portuguese sweet treat at a cozy café along the cobblestone streets.
Lisbon is a vibrant destination with stunning architecture and intriguing colonial history. Visit one of the most remarkable sites in the city, the Jeronimos Monastery. With an entrance ticket to this UNESCO World Heritage Site, you can enjoy a scenic stroll while admiring the striking, age-old architecture and learning more about the site's history.
If you're seeking more adventure, take an evening sailboat tour to explore the city's historic waterfront with a drink in hand.
The fifth day of your Portugal vacation itinerary is centered on seeing Lisbon's most remarkable sights. You can spend a few hours in the morning exploring the city on a fun, guided walking tour. You'll learn about the rich culture and famous Fado music, and marvel at spectacular landmarks, including the Lisbon Cathedral.
You can also stroll through the Alfama district, where you'll come across several charming cafes for a quick nibble. There are shops with traditional crafts that are perfect for a souvenir or two.
After touring the city, head to Alma for an exquisite fine dining experience, or enjoy a late afternoon food and wine tour for delicious pastries, locally-made loaves of bread, and more.
Portugal Travel Itinerary Day 6: Sintra & Cascais
Your last day in Lisbon calls for a magical Sintra and Cascais day trip. These spots boast a fairytale atmosphere with stunning sights and sandy white beaches. It will take around 45 minutes from Lisbon to Sintra by train.
However, we recommend a guided, small-group trip as it includes roundtrip transport and commentary from a knowledgeable guide. The journey to Sintra and Cascais is an unforgettable experience for every type of traveler. Whether you want to amble around in nature, wander in castles, or admire remarkable monuments, there is plenty of adventure on offer.
You'll travel to the Park and National Palace of Pena, where you can stroll around the scenic gardens and tour the castle. As it sits at the top of a hill in the Sintra Mountains, you can expect stunning views of the town.
You'll also explore the historical center of Sintra. This is a superb spot to grab a bite to eat and indulge in Portuguese food and pastries. You'll pass by the Sintra Natural Park, Guincho Beach, and Boca do Inferno. So, don't forget your camera to capture some stunning pictures.
After seeing Sintra, you'll travel to Cascais and begin by touring the historic center. You'll have immaculate vistas of the Atlantic coast along the way and pass by the charming town of Estoril. Finally, make your way back to Lisbon to relax and enjoy your last dinner in the city.
Portugal Travel Itinerary Day 7-8: Algarve (Albufeira)
This wouldn't be one of the best Portugal travel itineraries without visiting Algarve, so that's precisely where you'll spend your last few days. Travel from Lisbon to Algarve by train, which will take around 3 hours.
We would recommend renting a car while in Algarve as it will allow for flexibility during your trip. The region is home to some of the most beautiful beaches in Portugal.
Albufeira is an excellent vacation spot. Here, you can relax on the white sandy shores, explore the glistening waters, and enjoy the buzzing nightlife.
Spend the first day settling in and exploring the Albufeira Old Town. There are a few lovely restaurants here offering an exquisite culinary experience.
Fun outdoor experiences to partake in on your second day include exploring the famous Benagil Sea Caves, swimming, and dolphin watching on a boat tour. There are also several beautiful beaches for a relaxing outing, including Beach Falesia Acoteias, Praia da Rocha Baixinha, and Playa de Oura.
If you're an adventure enthusiast looking for a thrill on land, enjoy an off-road quad bike tour to see the area's stunning landscapes.
Portugal Travel Itinerary Day 9: Algarve (Lagos)
Although there are many serene shores in Albufeira, Lagos is another excellent beach vacation spot to visit. Take a 45-minute drive to this spectacular city and spend the day exploring its cliffs and breathtaking beaches.
A few popular beaches to visit are Camilo Beach, Porto Mos Beach, and Estudantes Beach. You can also discover the stunning landscapes and sea caves of Ponta da Piedade on an exhilarating guided kayak tour.
Other top places to visit in Lagos include the Ponta da Piedade Lighthouse, St. Anthony's Church, Ponta da Bandeira Fort, and Lagos Zoo. After a fun-filled day of adventures, head back to your accommodation in Albufeira.
Portugal Travel Itinerary Day 10: Algarve & Departure
Spend your last few hours in Portugal in Albufeira, and take this time to soak in the views and enjoy a delicious breakfast. If you have a few extra hours, enjoy a scenic stroll and relax on the beach.
If you're heading home from Lisbon, you'll want to get an early start to the day. Alternatively, Faro Airport is a 35-minute drive from Albufeira.
Conclusion
Now that we've outlined the best itinerary for Portugal, all that's left to do is check your schedule and start planning your trip. This spectacular country is filled with magnificent sights and seaside adventures, and guarantees an unforgettable experience.
If you're looking for more travel tips for your next vacation, check out this Portugal travel guide.
Like this post? Why not save it to Pinterest?
FOLLOW US on Pinterest, Instagram, Facebook for more great travel inspiration and tips.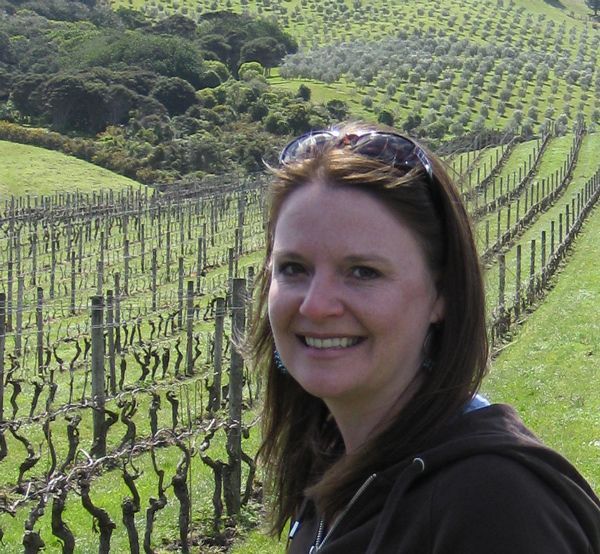 Laura Lynch, creator and writer of Savored Journeys, is an avid world traveler, certified wine expert, and international food specialist. She has written about travel and food for over 20 years and has visited 70+ countries.