The city of Bath, England, has the ability to charm you from the very second you arrive and engulf you with its vast history, so that you never want to leave. However, limited vacation time and the desire to see as much of England as possible will likely have you skipping through this terrific city in a short 1 or 2 days.
That's okay, because we've got a plan for how to spend 2 days in Bath wisely to get the most out of your time in the city. If you don't know much about Bath and are wondering whether you should spend a day or two there, we absolutely say YES!
Bath is located in the rolling countryside of southwest England, that is known for its natural hot springs and 18th-century Georgian architecture.
There are many things to see in Bath, from the towering Bath Abbey to the very well preserved historic Roman Baths that were once a prime meeting spot for the Romans who called this city home.
Our Bath itinerary will take you around to all of these fascinating locations, as well as introduce you to some of the city's best food destinations.
How to Get to Bath England
Driving from one of the nearby airports is the most convenient way to get to Bath. We rented a car at Heathrow. It's less than a 2-hour drive from there. There's also an International airport in Bristol, which is within 30-minutes drive of Bath.
Parking is available in a number of public lots around the city, though during the busiest times of the year, it might be difficult to find a spot. If you'd rather not drive, there are direct trains that run from London and nearby cities into Bath (some involve switching trains in Bristol).
From Paddington Station to Bath Spa station, the journey is only an hour and a half.
What to Do in Bath UK: Planning Your Itinerary
There are many things to do in Bath UK. You don't absolutely need an itinerary to fill your time there, but it's a good way to ensure that you'll see everything in a short amount of time.
We like to visit in the spring or fall to avoid the masses of tourists. During these times you don't have to worry about booking activities and restaurants in advance.
If your trip is planned for summer, don't worry. You will still have a great time in Bath and there will likely be better weather than any other time of year.
You just need to be more prepared for lines and make sure you've booked all restaurant reservations well in advance. You can pace your schedule as you see fit, but the itinerary below will give you a good idea for timing and how long you might be spending in each location.
Day One – Arrive by 10am
The Roman Baths – 1.5 – 2 hrs
I've seen dozens of pictures of The Roman Baths and have always wanted to see it in person, so the very first thing to do is take a self-guided tour through The Roman Baths. It's not as important during the low season to arrive first thing, but during the busy summer months (June-August), it's imperative to avoid the queue).
» Read about our visit to the The Roman Baths here.
Ticket prices are subject to change, but at the time of this posting they must be purchased online at least 1 day in advance for £25 weekdays and £27 weekends for adults.
Once you purchase your ticket, you'll be given a headset guide, which is very informative and easy to use. All along the way there are numbers posted on the wall that indicate when information is available. You press the number into the headset and listen.
This leaves it up to you how much time to spend seeing the baths. You could easily spend four hours if you listened to everything. We spent about two hours, skipping around and only listening to about half of the commentary along the way.
⇒ Another way to experience the Roman Bath is to take a guided tour. You can book tickets for the Roman Baths with a Bath City Walking Tour right here.
Bath Abbey – 30 min
After visiting the Roman Baths, be sure to stop by Bath Abbey, nearby. It is an Anglican parish church and a former Benedictine monastery. Everyone is free to worship there, so don't be afraid to go in for a service, if you wish.
You can also just go in for a look around and to admire the architecture. There is a £5 suggested donation. The hours vary by day, so check in advance.
They are open from 10am-6pm on Saturday and most days. Check their website for more details.
The Pump Room – 1+ hr
The experience at the Roman Baths are not complete without visiting The Pump Room, next door, for lunch or afternoon tea. Because of this fact, there is always a line to get in and reservations are an absolute must.
The Pump Room, built in the 18th century, was originally used as a social gathering place and meeting room. It's a large Victorian building with an open dining space, always filled with tables of guests enjoying a meal.
Afternoon tea is a specialty at The Pump Room. All of the expected delights of afternoon tea are included – scones with clotted cream and jam, mini sandwiches, and a really impressive array of cakes and pastries for dessert. They have an extensive menu of teas to choose from, as well.
While it seems like just a typical afternoon tea, it's so much more than that given the historical significance of the building. You can almost transport yourself back in time and feel how it must have been in the 18th century.
City Walking Tour – 2 hrs
Our first priority is to get the lay of the land. In Bath, we accomplished this by booking a 3-hour private walking tour of the city with Bath Insider Tours.
Our guide, Nick, was extremely knowledgeable about the city and he took us to many of the city's famous buildings and landmarks, and filled us up with historical information, as well as pointing out where to eat and drink. The city is very walkable, so a 3-hour tour is the perfect way to get oriented.
⇒ Book a Roman Baths and Bath City Walking Tour
Thermae Bath Spa – 2 hrs
You've been walking around the city center for two days now, so you've obviously noticed the Thermae Bath Spa, situated in the center, just a few steps from The Roman Baths.
There is a rooftop thermal pool surrounded by glass that is hard not to notice, as the steam rises into the space around it. This is a fantastic way to unwind and give yourself a break from walking and exploring. Thermae Bath Spa operates in 2-hour increments, so you buy a session and can explore the two thermal pools, the saunas, and the cafe.
You can also book a treatment, like a massage or a body wrap. Soaking in the warm water on the rooftop during a chilly day cannot be surpassed. There is just nothing else I'd rather be doing with my time.
A 2-hour spa session and use of towel, robe & slippers runs between £37 (weekdays) and £42 (weekends). Treatments are extra and must be booked in advance.
» Click here to read about our experience at the Thermae Spa.
Walking on Bath Street – 1 hr
After your beer, you'll probably want to walk around a bit to burn off some energy (aka calories). Bath Street is the perfect remedy. It's a pedestrian street full of big name stores and local shops. Even if you're not interested in doing any shopping, it's a fun walk and a great way to see a bit of the scene going on in Bath.
Dinner at The Circus – 1.5 hr
Last stop of the day is dinner at a charming, local favorite, The Circus Restaurant, located in a Victorian building, between The Circus and The Royal Crescent.
Reservations are required here due to its stature as one of Bath's most beloved family-owned restaurants. The main level space is small and cozy, with bench seats in the windows and a table next to the fireplace.
The menu focuses on seasonal, locally-sourced ingredients, with so many great options that it's hard to decide what to order. Whatever you choose is a good decision.
Day Two
No. 1 Royal Crescent – 1 hr
The first stop of the day is No. 1 Royal Crescent. It's a museum, but it's actually a house – the first house to be built in the Royal Crescent, which contains 30 such houses and was designed by John Wood, a famous architect of the area, with a Palladian design.
It showcases what the place would have looked like in the late 1700s, with historic furniture, paintings and household objects. The entry cost is between £11.50-13.00 to explore 9 rooms of the house and the outdoor courtyard. It's a great way to spend an hour in the morning.
They are open everyday from 10am-5:30pm. Last entry is at 4:30pm.
Victoria Art Gallery & Fashion Museum – 1 hr
Next is a stop at The Victoria Art Gallery. We typically don't spend much time at art galleries, so it's understandable if you skip this stop, but entrance is £6.00. It's a good place to step in to warm up or cool down (depending on the season).
The gallery features new and old works from famous artists, ceramics and glass artworks. There's also a gift shop to browse and a cafe located in the back where you can grab a coffee and relax for a moment. While you're there, you can also browse the 18th-century Assembly rooms.
Attached to the Victoria Art Gallery is the Fashion Museum. This museum displays fashion and dress, both modern and historical. There are even hands-on activities where you can dress up in period attire.
Lunch at The Raven – 1.5 hr
You can grab a quick lunch if you want to pack in as much as possible, but I recommend sitting down for a satisfying lunch at The Raven pub.
It's a family-owned pub made up of two townhouses right next to each other. There's a downstairs and upstairs bar. We prefer upstairs. The lunch and dinner menu is made up mostly of pies and sausages.
The pies are served with mash or chips and your choice of gravy. You really can't go wrong with any combination. They are all really good. I particularly like the Fungi Chicken pie with sage and onion gravy.
Milsom Place
Milsom Place is a great little shopping center, with interesting little cafes, bars and shops to explore. One cafe there also brews their own line of beers and has about 6 on tap to try. It's called Colonna & Hunter. Definitely worth a stop before or after lunch.
Pulteney Bridge and Bath Market – 1.5 hr
One of the most famous icons of the city of Bath is Pulteney Bridge, which crosses the River Avon. All along the bridge are shops and cafes to explore. It can be a very busy spot in the summer months.
Just across the street from the bridge is a collection of shops, called Bath Markets. Inside, you'll find some food vendors, like Nibbles Cheese – a tiny shop packed full of gourmet cheese and wine – plus a few other food stalls, along with crafts and local products.
Since you're already at the river, you might want to stop by the east side, where you can catch a 1-hr boat ride that floats down the River Avon to the village of Bathampton.
If you have more time, you can stop off in Bathampton for a pint at the pub before heading back.
Time For Beer & a Meal – 1.5 hr
Now that you've been walking around for a few hours, it's time for a liquid break, and a chance to try some of the local beers and ciders. A local brewery, Bath Ales, owns a number of pubs in Bath and Bristol, one of which is located just off Queen Square, called The Salamander.
The pub is cozy, with wooden floors and bench seating. Get there during happy hour or later and you might find standing-room only, but it's worth it for the atmosphere and the beer.
If you're hungry, there's also an upstairs restaurant that serves a fantastic plate of fish and chips, big bowls of steamy mussels and one incredible looking burger. On tap were a number of Bath Ales beers, as well as a few others, and a cider or two.
The only difficult decision is which to order first. I had a stout called Dark Side, which is a dark beer with a smooth roasted barley taste. Nick had an IPA from Beerd Brewery, but a good beer, nonetheless. One of their most popular beers is Gem, a hoppy, malty beer.
Where to Stay in Bath
There are a number of great affordable luxury hotel options in Bath, so finding what suits your preference shouldn't be difficult. When deciding where to stay in Bath, first decide if you want to stay right in the middle of town or outside of town. Below, find our two top recommendations for accommodations in Bath.
Brooks Guesthouse
Bath is relatively compact, so getting around on foot is easy. Brooks Guesthouse is located very near to the Royal Crescent, and only a short walk to the center of the city.
It has everything you'll need, including access to an honor-system minibar stocked with liquor, beer and soda, free wi-fi, breakfast included, and a comfortable living room space to relax in after a day of sightseeing. The rooms are small, but is designed well with upscale decor and bathroom fixtures.
What I liked most of all was the feeling of coming home instead of to a hotel. It's warm and cozy.
⇒ Read reviews for Brooks Guesthouse on Trip Advisor or book your stay on Expedia.
The Royal Crescent Hotel
Another option, if you're leaning more toward the luxury side of the equation is The Royal Crescent Hotel, located in the very center of the famous Royal Crescent, which is currently filled with really expensive private homes. The building is Victorian and really stunning.
⇒ Read reviews for The Royal Crescent Hotel on Trip Advisor or book your stay on Expedia.
If You Have a Few More Days
There are so many more places to visit in Bath that we want to recommend, but that would really only be feasible if you have a few extra days to spend. I won't go into detail on these, but will list them out in case you have time. More things to do in Bath England:
Additional Places to Eat in Bath:
A big thank you to VisitBritain for hosting our visit to Bath. See all the coverage of our trip to the south west of England. (As always, all thoughts and opinions expressed in this post are my own honest reflection on our travel experiences.)
Quick. Check these necessities off your prep list!
Like it? Share it on Pinterest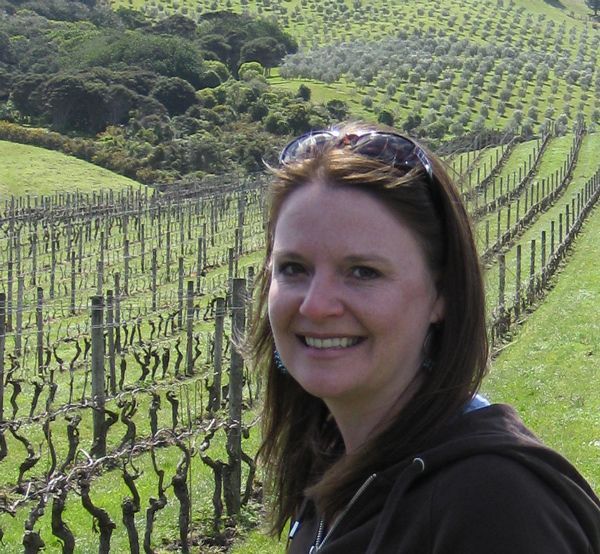 Laura Lynch, creator and writer of Savored Journeys, is an avid world traveler, certified wine expert, and international food specialist. She has written about travel and food for over 20 years and has visited over 75 countries.