Now that I've lived in London for a good while, I feel like I understand the city so much better than I ever did while I was just a visitor. That's why you should ultimately only trust a Londoner to tell you how to spend one day in London.
There are so many sights to see in London. And many travelers spend just one day there because it's such a major international travel hub. You can't expect to see it all, but you can carve out a manageable piece that's perfect for your day in London.
You probably already have an idea of what things you'd like too see while you're in London. These important sights should definitely be on your itinerary. We've listed the things we think you can get to in one day below. Also read up on these interesting facts about London to be prepared with all the knowledge you need.
Planning your trip to London?
Where to Stay in London:
Best Tours and Experiences in London
» You might be interested in the Best Areas to Stay in London for Visitors and these 50 Touristy Things to Do in London.
How to See London in One Day
If your International flight goes through Heathrow, you will likely find yourself with just a day in London to see however much you can. I will say that there are two ways you can approach your stay in London.
You can choose to see as many of the first-timers typical sights as you can cram into the 12 hours of daylight.
You can spend your 1 day in London as a Londoner would spend it, a little off the typical tourist trail.
See below for a breakdown of both choices methods. Consider it something like a choose your own adventure in London.
Looking for more information about London to make your planning easier? Check out these resources:
How to Spend One Action-Packed Day in London
Transportation
The first question you will face is how to get around. Remember that London is absolutely huge and it can easily take 30 minutes to get from any one spot to another, even on the Underground. If you choose to visit sights that are far away from each other, you could burn half your day on public transportation.
From the Airport
If you're flying into London on an international flight, you'll likely be landing at Heathrow. The fastest and most convenient way to get into the city so you can immediately start your sightseeing is by taking the Heathrow Express.
Coming in from Gatwick or Stansted? There's also a Gatwick and Stansted Express train. They are more expensive than buses, but they get you here much faster!
Getting Around Town
Walking is the best way to get between the major sites on the West end, so that's our suggested mode of transportation for a 'London in a day' whirlwind tour of the main sights. You can also take the hop on hop off bus, but you will also likely spend half your day sitting in unimaginable traffic, rather than seeing the sights.
If you choose the London like a Local option, you'll need to have either an Oyster card or a contactless credit card to pay for the Underground and/or bus (cash is not accepted).
Option One: Top Sights to See in London in 12 Hours
Many of the top tourist sights in London are located along the Thames River, in about a 3-mile radius. You can walk to many of these top tourist attractions easily in just one day. In fact, click that link we just gave and you'll have a full walking guide to the sights mentioned below.
I suggest starting at Buckingham Palace, then passing by Westminster Abbey, the Houses of Parliament and Big Ben, across the Westminster Bridge, to the London Eye, along the Southbank Centre, to the Shakespeare Globe, and then on to Borough Market, The Shard, and the Tower of London.
Borough Market is one of our favorite London markets. It's very lively and full of great restaurants and food stalls. You can even take a food tour there, if you have extra time to spend.
Here's a map of where you'll get to. Walk fast!
You're going to want to cap your day off with a few cocktails and some fantastic London food. Follow either of those links to see a few options. If you make it all the way to the Tower of London, one of my favorite pubs is nearby, called The Dickens Inn. It's many floors worth of pub, with tons of outdoor space, and it a real London gem.
Total walking: approximately 4 miles
PRO TIP: To fully enjoy all of the attractions, I recommend getting a one-day London Pass. It gives you access to 80+ London attractions, including the Tower of London, so you can skip the long lines and get right in. Some of the best attractions included are the Tower of London (£28), Hop on Hop off bus (£34), View from the Shard (£32), Westminster Abbey (£23), Tower Bridge (£10). A one-day pass is £75.
Option Two: Do London Like a Londoner
London locals like to find unique dining experiences, drinking establishments with rooftop bars if it's nice outside, or a bit of green space to sprawl out on. They like to get away from the tourist zone and hang out in neighborhoods that have a great local feel.
West Side
The west side is where most tourists find themselves, due to proximity to the airport. It's more difficult to leave the tourist trail behind in the west end, but you can still have a perfect day in London that feels more local.
If you take the Heathrow Express from the airport, you'll end up in Paddington. From there, walk south to Hyde Park and Kensington Gardens. Then head into the Kensington neighborhood to the west. If you take the Underground into London, get off at the South Kensington stop on the Piccadilly line. Then walk north to the gardens.
Kensington is one of the prettiest neighborhoods in central London. It's home to many of the top museums (Science museum, Natural History Museum, Victoria & Albert Museum), high end shopping, and has a decidedly posh feel to it. You can easily spend the whole day there.
When you're ready for some food, try The Churchhill Arms for traditional British pub food (it's been around since the 1700s), or get a reservation at Pollen Street Social for a decadent Michelin star meal.
East Side
If you want to venture outside of the touristy neighorhoods, we highly recommend exploring Shoreditch. You can do some shopping at Boxpark (plus grab some street food), check out the Brick Lane Sunday market, get cocktails at the Cocktail Trading Company, and then head to one of the locals' favorite restaurants: Smokestak, Dirty Bones, or Pizza East.
Just north of Shoreditch High Street is one of the biggest collection of restaurants in London outside Soho. Many of the top restaurants are represented here, so it's a great place to blend in and act like a local. We love the rooftop bar at Queen of Hoxton.
If you're in town on a Sunday, you can't miss Sunday roast at the Princess of Shoreditch.
PRO TIP: Here we've listed all of the top London foodie things to do, including a few top food tours, markets, and wine bars to hang out in. Some of our favorites are Borough Market, Metropolitano Market, Chelsea Market, Camden Market, Bedales wine bar, and Gordon's wine bar.
Important Things to Know About London
If you're coming to London for the first time, there are a few things you should know to make your visit as smooth as possible, even if you're only in London for a day.
Exiting the Airport
It used to be that it would take an hour or longer to get out of the Immigration line at Heathrow, but now Americans and a few other countries can go through the e-gates, which saves a ton of time. It now only takes about 15 minutes or less to get through Immigration and leave the airport. The Heathrow Express takes about 15 minutes to get you to the center of West London.
Money
Most places in London accept credit cards, but there are the odd few places that don't. These are mostly small shops or street food vendors. If you don't want to get British Pounds for your one day in London, you can easily get away with having no cash, as long as you avoid smaller shops.
Directions
It's pretty easy to navigate around the main tourist sights in London because you can see them all like beacons on the skyline. However, further away from the Thames is harder to navigate. If you don't have data on your phone, be sure to download the offline maps for London so you can still navigate around.
Weather
Despite what you may have heard, it doesn't rain that often in London. But it is overcast a lot. You can expect clouds and mild temperatures pretty much year round. In the summer, it rarely gets above 75 degrees F, and in the winter rarely below 30 degrees. Do come prepared with an umbrella, just in case.
Transportation
In London, we use the Underground, Overground, and city buses. The bus system is really convenient, and it's cheaper to ride than the trains. You must have an Oyster card or contactless credit/debit card to ride the system. If you're planning to ride the Underground, I suggest downloading an off-line train map so you can figure your way around if there happens to be an unexpected issue on the line. This has happened to me more than a few times.
Tours to Book:
Where to Stay in London
There are many different parts of London, and each has a different feel to it. The best location for tourists is near Covent Garden, because it's so convenient to the typical tourist attractions of the city.
Soho is also a great location if you want to be in the heart of the action, near tons of great restaurants and bars. Here are our recommended places to stay in London:
Marriott County Hall: Great value for the price. Nice affordable luxury hotel in a great location » Read reviews on Trip Advisor or check prices on Expedia
Clermont London Charing Cross: If you're planning your time seeing the main tourist sights in London, this is the perfect location » Read reviews on Trip Advisor or check prices on Expedia
The Resident Covent Garden: Covent Garden is one of the most fun neighborhoods in London for visitors. This hotel is prime location, and really nice » Read reviews on Trip Advisor or check prices on Expedia
Quick. Check these necessities off your prep list!
CONCLUSION
We know you'll enjoy your time in London, no matter how much time you have to spend. It really helps to be prepared in advance though, so you can avoid the things that annoy tourists the most – long lines and transportation issues. You can avoid those things by choosing a plan from above and being prepared.
Pin it for later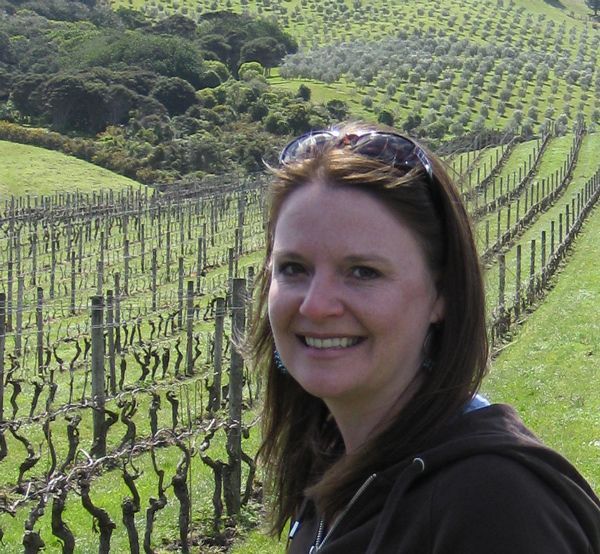 Laura Lynch, creator and writer of Savored Journeys, is an avid world traveler, certified wine expert, and international food specialist. She has written about travel and food for over 20 years and has visited over 75 countries.