Trying and learning about wines is one of our favorite things to do when traveling. We've always wondered about Hungarian wines, having only tried a few before. When we set up our trip to Budapest, we made sure that wine tasting in Budapest was included in the itinerary.
If you're spending time in Budapest and would like to try some of Hungary's top wines, we highly recommend booking a tasting session with Taste Hungary, one of the leaders in wine tasting and tours in Hungary. Taste Hungary offers many different experiences to fit your plans.
We chose to do their Essentials of Hungarian Wine as a sort of crash course, since we didn't yet know much about the country's wine. It's a 2-hour tasting experience that starts at 6pm. They also have a 1.5 hour tasting course at 3pm
The tasting takes place at The Tasting Table, a cavernous wine bar located behind the Budapest National Museum in central Budapest. You have to climb down a few steep steps to find this amazing cellar that has been transformed into a beautiful tasting space.
» If 6pm doesn't suit you, there's also a daily 3pm wine, cheese and charcuterie tasting offered by Taste Hungary.
What to Expect
We learned a lot about Hungarian wine during the tasting. Our guide gave a good amount of detail and information about the wines, the grapes and the regions they came from, without overwhelming or boring us with too much.
There was ample time to taste, sip, swirl and talk about each wine, both with the guide and with our fellow travelers. For me, it's always fun to hear the perspective of others when tasting wine. It helps me consider other aspects of the wine that hadn't occurred to me.
Actually, one of our favorite parts of the evening was getting to know the other guests and having a chance to share stories and adventures with each other as we tasted the wines. We had a full table of 12 travelers. One one was actually living in Budapest. The rest of us were from the U.S., UK and other parts of Europe.
While you're at The Tasting Table, you can purchase wines to take home with you. Each of the bottles you sample during the tasting are available for purchase, as well as many others. They offer shipping too, so you don't have to try to fit them in your suitcase. Shipping within Europe and the UK is a really good price.
Book Your Tasting Here
About Hungarian Wine
If you aren't too familiar with the wine regions of Hungary, you'll probably be surprised to hear that there are actually 22 wine producing regions in Hungary. Hungary was once one of the most important and major wine producing regions in Europe.
Things changed a bit with phylloxera and war, but Hungary is now very much back on the wine map and producing some great wine. Two of the most famous regions include Eger, where the famed Bull's Blood is produced, and Tokaj, where the sweet Aszu wine is produced.
We spent a few days driving out to those wine regions to check them out first hand. Both regions were fascinating to visit, for different reasons. Eger's Valley of the Beautiful Woman is a unique and fun area to visit, though the wines are very hit and miss for quality.
Tokaj produces white wines, with a focus on the sweet Aszu wines. If you're not into dessert wines, it's probably not for you, but visits to the wineries were top notch.
The wine region in Hungary that is known best for its red wine is Villany, the southernmost wine region in Hungary. While the region once focused on Bourdeax-style blends, they are now focusing more on their star grape, Cabernet Franc.
You can taste plenty of single-varietal Cabernet Franc (which winemakers have dubbed "Villányi Franc"), to get a better idea of what the warmer, dryer climate does for the grape in this region. Even if you don't get to Villany on your trip, you can try a few really good Cabernet Franc wines during the Taste Hungary wine tasting.
You can visit all of these regions on a wine tour with Taste Hungary. They take small groups of 2-6 people on tours of these wine regions, which are all easy to reach from Budapest on a day tour. 
Wine Tasting Tour Options
Since Taste Hungary is one of the leading wine tour companies in Budapest, you can trust their tours. They're led by experts and sommeliers who know what they're talking about. Some of the experiences we would recommend checking out are:
Essentials of Hungary Wine Tasting
Thursdays @ the Tasting Table
Culinary Walk
Wine Tours to Eger, Tokaj or Villany
You can learn more about and book any of these tours on the Taste Hungary website. Be sure to tell them Savored Journeys sent you!
(We were invited to Taste Hungary's Essentials wine tasting session free of charge, though all of our opinions and comments are always our own honest thoughts.)
Like this post? Why not save it to Pinterest?
FOLLOW US on Pinterest, Instagram, Facebook for more great travel inspiration and tips.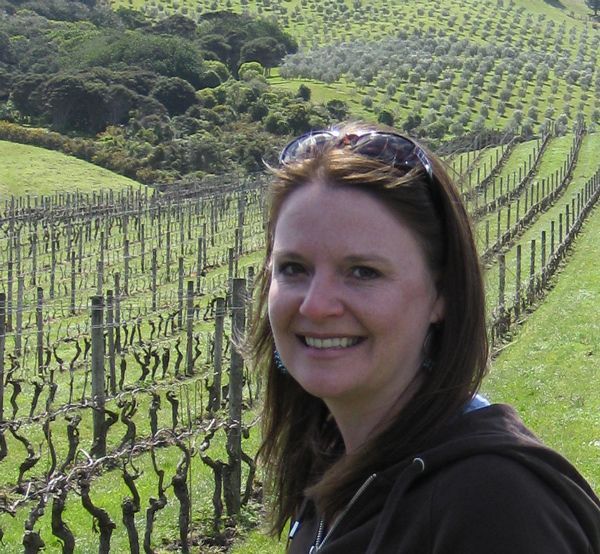 Laura Lynch, creator and writer of Savored Journeys, is an avid world traveler, certified wine expert, and international food specialist. She has written about travel and food for over 20 years and has visited over 75 countries.