If you've been dreaming of an Iceland vacation where you can drive around this majestic island, enjoying the waterfalls by day and the Northern Lights by night, we've got the perfect Iceland itinerary to give you just that.
Since Iceland has so much to offer it can be difficult to squeeze it all into one week. This Iceland itinerary consists of some impressive sights and activities that will help you experience the best week in Iceland.
Iceland is one of the breathtaking Nordic Islands. The Island is famously known as the land of fire and ice, and rightly so. Sitting amongst the magical glaciers and icy waterfalls are 130 volcanic mountains. Other natural features such as dramatic seascapes, black shorelines, and the Auroras in the night sky are a sure reason to give Iceland the greenlight.
We love spending time in Iceland and can truly recommend a week of driving around the island. You can do it in a car or in a camper van – whatever suits you.
» For more information check out the web story!
Tips for Visiting Iceland
In the years leading up to the pandemic, Iceland's tourism industry had grown exponentially, and tours and accommodations were fully booked quickly. That level of tourism is quickly returning. A trip to Iceland requires planning, and it can be pretty costly. Plan wisely and make your bookings in advance so that you don't miss out on a fantastic time around the country.
If you want to visit the best places in Iceland, you can also look at this list of things to do and see. It includes things like the Blue Lagoon, The Golden Circle, whale watching, hikes, waterfalls, and all the eating.
Airport Transfers
Getting to your hotel from the airport will be trickier as public transport is not available at the airport. In this case, opt for an airport transfer to get you straight to your hotel.
Driving in Iceland
Iceland is a small island, but it's still rather large from a touristic standpoint. You'll need a car to get around to all the places you'll want to see on an Iceland itinerary. The only time I don't recommend renting a car is when your trip is in the winter and the road conditions don't allow for it.
Check out the car rental options from Northbound.is. They have just about any car you might be looking for, from something small, to 4x4s to camper vans and the prices are reasonable.
The Best Time to Visit Iceland
The best time to visit Iceland would be from June to August in the summer season. The warmer temperatures allow for more outdoor experiences, like exploring hiking trails. If you want to see the Northern Lights, then winter would be best. The optimal time to see the stunning Auroras is around midnight between late September and early April.
Iceland has a subarctic climate which means that the winter season is bitterly cold with short days. In summer, days last much longer, up to 18 hours with cool temperatures. So keep these factors in mind when visiting Iceland, as you would have to adjust the itinerary to suit the current season.
Self-Guided or Fully Guided Tour
There are many ways to see Iceland, including a cruise, a self-drive road trip, or a guided tour. All of these options have their pros and cons. We usually prefer to do a self-drive trip and that's why our itinerary is built for driving.
In the itinerary we've included some of our favorite day tours that you can partake in along the way, so it's sort of a hybrid self/guided tour.
There are a lot of pre-organized tours you can take that will allow you to see it all without having to do any of the planning or logistics. That can be a really nice relaxing way to experience Iceland.
Here are a few guided tours we recommend:
Our Complete Iceland Itinerary in 7 days
Most places to visit in Iceland are professionally guided due to safety concerns. These tours fill up quickly, so they need to be booked well in advance. But you can still enjoy Iceland on your own accord; all you need is to be time conscious.
Day 1-2: Reykjavik Day Trips
Start your journey in the central city of Iceland, Reykjavik, a convenient 45-minute drive from Keflavík Airport. Reykjavik is a fantastic introduction to Icelandic culture, so spend a few days in the city. After all, this is where most of Iceland's population resides.
You'll never run out of books in Reykjavic, known as the city of literature. Grab a few new books for cozy evenings, but spend your day exploring the city, going out on whale watching and ice climbing excursions, and eating at the fantastic restaurants.
Day 1: Tour the city of Reykjavik
Go on a guided city walking tour to explore your surroundings. Or wander around by yourself from cafes to bookstores, museums, and little boutiques. I really like this Reykjavik Food Walk that takes you to a variety of Reykjavik eateries to sample a selection of traditional dishes and street food.
National Museum of Iceland
Stop in at the National Museum of Iceland. Here you'll learn the history and culture of the Nordic people. Look at artifacts, discover the ways of the Vikings, and relish in Nordic myths and mysteries.
Lunch at Sjávargrillið
Get a taste of Iceland at the Sjávargrillið restaurant (Seafood Grill). Known for its large portions, this cozy restaurant serves local cuisine you can't get elsewhere. Try something you've never had before to get a good start on your Iceland foods to eat list.
Address: Skólavörðustígur 14, 101 Reykjavík, Iceland
Big Lebowski Bar
Reykjavik is well-known for its bar crawling culture. End your first night at the famous Lebowski Bar. Themed after the "Big Lebowski" movie, this bar is popular amongst tourists and a fantastic way to get into the nightlife of Iceland.
Address: Laugavegur 20a, 101 Reykjavík, Iceland
» Tour to enjoy:
Puffin Express Cruise from Reykjavik
Day 2: Golden Circle Full-Day Tour
Spend day two away from the hustle and bustle of the city and explore the natural scenery of Iceland. The Golden Circle is iconic and a must-see for all tourists.
You can do a self-drive tour of the Golden Circle or book a tour here in advance. The guided tour is more popular as most people want to take in the scenery without worrying about driving.
The Golden Circle tour is a highly scenic drive with many photo-ops. The first stop is at the Kerid Crater, where you'll view a volcanic crater lake. Your second stop will be at the stunning Gullfoss Waterfall, and then shortly after, you can see spouting hot springs in the Geysir area. The last stop is the historic Thingvellir National Park, where you can walk through and see the stunning geology of Iceland.
Where to stay in Reykjavik?
As the central city, Reykjavik has some of the most luxurious accommodations. Here are your best options:
Hilton Reykjavik Nordica | Book Now
Radisson Blu 1919 Hotel, Reykjavík | Book Now
Canopy by Hilton Reykjavik City Centre | Book Now
Where to Eat?
If you want to discover even more restaurants, then look at our fantastic guide on where to eat in Reykjavik for the most delicious eateries around.
The top three on our pick list are:
Tapas Barinn
Matarkjallarinn (Foodcellar)
Grillmarkadurinn (Grill Market)
» Tours to enjoy:
Day 3-4: Northern Lights Road Trip
Many people want to go to Iceland in order to see the Northern Lights. If that's on your to-do list, the best way to see the auroras would be on a guided tour. The best time to see them is in the winter. These tours go from September 1st and April 15th.
If you want to be sure you see them, save at least 2 -3 nights of your trip to do so, because conditions already always good and you might have to try a few times. Bring lots of warm clothes to bundle up in while you're watching, and for the best chances, bring a good camera that you can change the settings on.
Day 3: See the Northern Lights in Seltjarnarnes, Reykjavik
Your first spot to see the Northern Lights is a quick ten-minute drive from the city center of Reyjavik. The peninsula of Seltjarnarnes is one of the best places where you can gaze upon the auroras. Keep yourself busy in the coastal town while you wait to view the auroras.
Walk along the coast for the most stunning views of the ocean and Reykjavik. Relax at the geothermal swimming pool to replenish your body with minerals and sea salt. Finally, head to the Grotta lighthouse late afternoon, then wait for the Northern lights to appear. Ensure that the Grotta Lighthouse is accessible (it can close due to high tides) before heading out.
Day 4: Travel to Jökulsárlón from Reykjavik
Travel to Jökulsárlón to see more of Iceland and get a better view of the Northern Lights. The Jökulsárlón glacier lagoon provides the nest sightings of the Aurora in Iceland, so make this a full day trip.
After having breakfast at a Reyjavik cafe, take the 5-hour scenic drive to Jökulsárlón. When you arrive at your destination, Book in at your hotel, have supper, and wait for nighttime.
Where to stay and eat in Jökulsárlón:
The Ekra Glacier Lagoon guest house has a stunning view of the lagoon, making it the perfect place to spot the Aurora.
Try out the highly-rated Klausturkaffi restaurant for a delicious lunch buffet and an array of cakes – a must if you're in the area.
» Tours to enjoy:
Day 5-6: South Coast of Iceland Road Trip
The South Coast of Iceland is beautiful, and a road trip to Vik will show you the best of the southern coast.
Day 5: Vik
After a magical night in Jökulsárlón, travel the coastal road to Vik for two and a half hours. Vik is an enchanting seafront village in Southern Iceland. Visit the famous black beaches in and around Vik. You can go to Kirkjufjara or Reynisfjara black beaches.
Like the beautiful hexagonal basalt columns, other natural landscapes to see are caves, cliffs, and rock formations. Stay here for two nights to get the best of the South Coast.
If There's Time
Do a 45-minute Icelandic Lava show that starts at $46.00. Here you'll learn everything you need to know about lava. Don't worry; safety goggles are provided. Book here in advance to secure a spot.
Where to eat and stay in Vik?
Below are some of the best choices for your stay in Vik:
One of the best places to eat in Vik is at Suður-vík. A restaurant, cafe, and bar with excellent food and service – convenient and ideal for a traveler.
» Tour to enjoy:
Day 7: Return to Reykjavik
On your final day in Iceland, make a two-and-a-half-hour drive back to Reykjavik. Do your last bit of exploring the city before returning to the airport.
Final Thoughts on Iceland Itinerary
There you have it – 7 days in Iceland! Feel free to tailor the itinerary to your tastes. If you want to take on Iceland solo, then our Iceland road trip itinerary would be a great self-guide to take you on some of the best scenic routes around the Island.
Like this post? Why not save it to Pinterest?
FOLLOW US on Pinterest, Instagram, Facebook for more great travel inspiration and tips.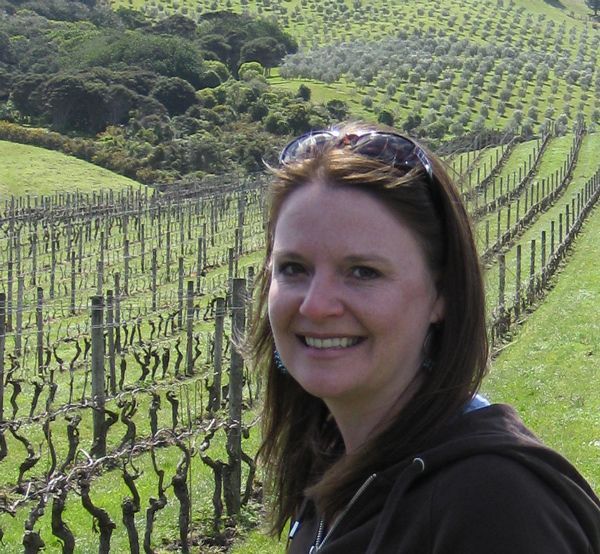 Laura Lynch, creator and writer of Savored Journeys, is an avid world traveler, certified wine expert, and international food specialist. She has written about travel and food for over 20 years and has visited over 75 countries.