When you decide on your next vacation, do you ever consider alternate locations than the popular ones you've heard so much about? Hawaii, for instance, is such a popular location that we're practically programmed to want to go there. But what about other, lesser known destinations that are just as amazing, just as rewarding, and likely way less crowded and over-hyped.
I was going to write about where to go in 2015, but then I decided we should step outside our comfortable vacation boxes in 2015 and strive to see new things, go new places and explore the rest of the world. So, for 2015, here is Savored Journey's top "instead of there, go here" list.
Instead of Hawaii, go to the Cook Islands
The Cook Islands, made up of 15 splendidly tropical isles in the South Pacific, is what Hawaii was years ago. If you're looking for a relaxing and enjoyable vacation in paradise, away from the hordes of tourists — a place where locals still have control of the tourist market and run hotels and restaurants without all the corporate dollars turning a really great spot into an overrun tourist destination — then you really need to go to the Cook Islands instead of Hawaii. Rarotonga is the main island. For affordable luxury, stay at The Little Polynesian.
Instead of Croatia, go to Montenegro
Croatia has always been a top tourist destination for Europeans (you don't want to try to go there in August, when seemingly all of Europe descends upon the islands off of Croatia's coast for the entire month). It has also gained quite a bit of favor now with Westerners looking for a new scene. So how about going to Montenegro, Croatia's lesser known neighbor, instead? It has all the stunning natural beauty of Croatia, plus gorgeous lakes and tons of hiking possibilities in the nearby mountains. It will win your heart. Head to Tivat or Budva. I promise you'll be amazed. For affordable luxury, stay at Regent Porto Montenegro or go big and rent a stunning vacation house.
Instead of Puerto Rico, go to Cuba
Yes, the long-time ban on U.S. citizens being able to travel freely to Cuba is almost over. Soon we will be able to travel to this beautiful land where time has seemingly stood still for many decades. Old world charm, intoxicating music, beautiful beaches. If that's what you're looking for, get out your passports and go to Cuba instead of Puerto Rico. Don't get me wrong, Puerto Rico is a great destination in its own right, but if you can go to Cuba instead, then you should because the allure of a forbidden place will likely draw tremendous tourism in the years ahead. There are so many things to do in Havana, and many great things to eat in Cuba. If you're want to go, read our guide on Americans traveling to Cuba for more information.
Instead of South Africa, go to Madagascar
Tourists go to South Africa most often for a safari and to see the Big 5. Though there are so many great reasons to visit South Africa (Cape Town is one of my favorite places), nearby Madagascar often gets left out of the destination equation altogether. You'll be more likely to see lemurs and tree-jumping monkeys than the Big 5, but if you're up for an adventure, and nature is your thing, making the trip to Madagascar will absolutely be worth it.
Instead of Thailand, go to Sri Lanka
Sri Lanka is starting to show up a lot on hot destination lists. The reason I suggest going to Sri Lanka instead of the perennial favorite, Thailand, is because it has very similar things to offer from a South Asian island nation, but it's not yet overcome by tourists. Sri Lanka has beautiful golden beaches, natural wonders and wildlife, a rich heritage and culture, ancient ruins and Buddhist temples, not to mention cheap prices and lots of elephants to entice visitors. There's no one best way to see the island. Let the activities you want to do determine where you stay.
Instead of Denmark, go to Lithuania
We love Denmark — it is one of the happiest places on earth, after all — but nearby Lithuania is the overlooked cousin you really should get to know. If you like Denmark, you'll definitely enjoy Lithuania with its vibrant and quirky personality. It's really quite charming. The capital city of Vilnius is full of history and culture, plus has a lively bar and restaurant scene. Check out Lonely Planet's 10 reasons to visit Lithuania and discover a new destination.
Instead of Peru, go to Colombia
Peru has long been the place to go in South America. It has it all — rugged mountains for incredible hiking, the ancient ruins of Machu Picchu, a beautiful coastline, amazing Peruvian food. For a long time, Colombia was not on the tourist radar due to safety concerns, but now that things are looking better for travelers in that area, we should consider going to Colombia, instead of Peru this year. It has similar things to offer, including painstakingly preserved ancient cities, the intriguing Saint Agustin statues, a rugged and diverse landscapes for adventurers and bustling cities to discover. Medellin, the second-largest city in Colombia, is quickly starting to win over tourists. A great time to visit is for Colombia's El Carnaval de Barranquilla.
We will always love the travel greats that are at the top of everyone's vacation list, but sometimes you need to think outside the box and try out a new location. You might find some new favorites and discover something totally unexpected, which, to us, is what traveling is all about.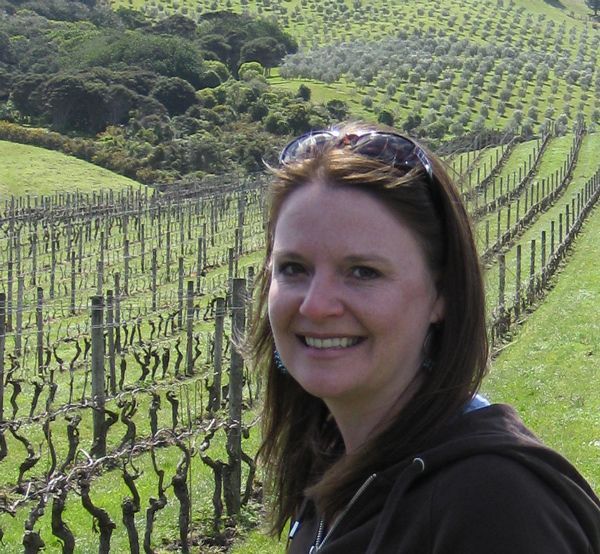 Laura Lynch, creator and writer of Savored Journeys, is an avid world traveler, certified wine expert, and international food specialist. She has written about travel and food for over 20 years and has visited 70+ countries.