Pulpo a la Gallega (Galician-style octopus) is a typical dish from Galicia in the north west of Spain, and it's my favorite way to eat and serve octopus. It's such a simple dish, with just perfectly cooked octopus, high-quality olive oil, paprika, and sea salt, but you will be blown away by how delicious it is.
This dish is usually served as a tapa in Spain, but it is also served as a main dish on occasion. The octopus is so rich and tender when it's cooked well.
I never really appreciated octopus before I spent time in Spain and learned how octopus should be served. Too often, octopus has a rubbery texture from improper cooking technique, which is a far cry from the soft, buttery pulpo we ate in Spain.
You may be thinking there's no way you can cook it perfectly at home, but that's not true. If you follow a few easy steps, you can make delicious, melt-in-your-mouth octopus at home.
And if you're like me, the challenge is enough to get you to try it. So here's my challenge to you. Give it at try. You might just be able to bring a small part of Galicia to your own home.
⇒ See more foods from Galicia that we know you'll love!
How to Make Pulpo At Home
As I mentioned before, the most important factor of good octopus is its texture once cooked. That is what makes it a difficult thing to make at home. If you cook it wrong, it'll come out rubbery and tough.
A shortcut to cooking octopus at home is to buy frozen octopus, which eliminates the need for tedious cleaning and tenderizing. Frozen octopus comes cleaned and ready to use. All that is required is to defrost and cook.
If you can only get fresh octopus, you can freeze it yourself for a few days ahead of time.
Freezing octopus helps tenderize it. Once it's completely defrosted, you can tenderize it some more by lightly pounding it with a meat mallet. This step is not required, but it might lead to a softer texture.
Start By Shocking The Octopus
The first thing you need to do is shock the octopus meat by dipping it rapidly into boiling water three times. This helps keep the skin on the octopus. It will peel off during boiling if you skip this step.
To do this, fill a large stock pot halfway with water and let it boil. I also salt the water with about a tablespoon of salt.
Once boiling, grab the octopus with tongs and dip it into the water rapidly three times. You can then leave it in the water and start the cooking time.
Timing is Everything
Overcooking it will make it tough, no matter what else you do to it. Cooking time is 12 minutes per 1 kg (2 pounds) of octopus. Since each one weighs differently, be sure to calculate your cook time by weighing your octopus before you cook it.
The octopus I cooked was 3 pounds (or 1.5 kg), so I boiled it for about 18-20 minutes. Turn off the heat on the stove and let the octopus rest in the water for another 20 minutes. This allows it to cook through, without overcooking it. You'll know the octopus is done when you can easily pierce the skin with a knife or fork.
If you're unsure, cut off a small piece and try it to see if it's reached your desired tenderness.
Pulpo a la Gallega is typically served cut into small pieces and dressed very simply with high-quality olive oil, salt and Spanish paprika.
You can serve it over boiled sliced baby potatoes. Doing this will add some extra substance to the dish, if you're serving it as a meal. The potatoes and pulpo go really well together.
What Wine to Pair With Pulpo a la Gallega
A lot of different wines can be paired with octopus, but I think the best pairing is a bright, zesty and crisp Albariño from Rías Baixas in Galicia, Spain. The varietal thrives in the drizzly corner of northwestern Spain.
There is a minerality to Albariño that pairs perfectly with seafood. It's crisp and refreshing, and it has a grapefruit acidity that pairs nicely with the olive oil-poached octopus.
The best Albariños come from the Rias Baixas region, so start there when searching for wine at your local retailer. Two that I really like are Martin Codax Albarino and Licia Albarino Do Rias Baixas.
Of course, if you have a local wine expert that you trust, it's always best to ask their opinion, because they are very familiar with their offerings.
>> Want to take a wine tasting trip to Galicia to try the Albarino yourself? Check out our guide.
Other Recipes to Try
Yield:

6 servings
Pulpo a la Gallega
Pulpo a la Gallega is a specialty of the Galicia region in Spain. It is served in olive oil with salt and paprika.
Ingredients
3 lb octopus, frozen and defrosted
1 bay leaf
1 tbsp salt
2-3 tbsp high-quality olive oil
Spanish paprika, to taste
Salt, to taste
1 lb baby potatoes, peeled, boiled, and sliced (optional)
Instructions
Fill a large stock pot halfway with water and bring to a boil. Add the bay leaf and salt.
Once boiling, rapidly dip the defrosted octopus three times into the boiling water.
Place the octopus into the water (making sure it's fully submerged) and cook on a low boil for 6 minutes per pound. For 3 pounds, that's 18 minutes. Adjust for the weight of your octopus!
Remove the pot from the heat and let the octopus rest in the water for up to 20 minutes. When a knife or fork inserts without resistance at the thickest spot, it is done. Remove it from the water.
Once cooled, slice the tentacles and serve with high-quality olive oil and a sprinkle of paprika and salt. If desired, serve over sliced potatoes.
Notes
The cook time of 18 minutes is for a 1.5 kg octopus. Adjust the cook time for the size of octopus you are cooking. It needs 12 minutes per kg, plus a 20-minute resting time in the hot water.
Nutrition Information:
Yield:
6
Serving Size:
1
Amount Per Serving:
Calories:

563
Total Fat:

18g
Saturated Fat:

3g
Trans Fat:

0g
Unsaturated Fat:

13g
Cholesterol:

218mg
Sodium:

2311mg
Carbohydrates:

26g
Fiber:

2g
Sugar:

1g
Protein:

70g
Tools We Use
Sale
Like this post? Why not save it to Pinterest?
FOLLOW US on Pinterest, Instagram, Facebook for more great travel inspiration and tips.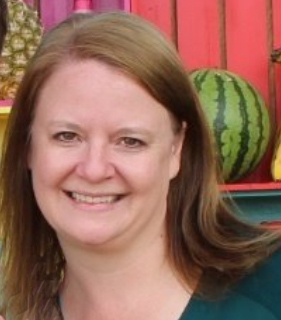 Laura Lynch, creator and writer of Savored Journeys, is an avid world traveler, certified wine expert, and international food specialist. She has written about travel and food for over 20 years and has visited over 75 countries. Her work has been published in numerous guidebooks, websites, and magazines.
Last update on 2023-12-07 / Affiliate links / Images from Amazon Product Advertising API