Ireland is a country that holds great appeal for travelers from abroad, due to its immense natural beauty and captivating history. With castles and views for days, Ireland remains at the top of many travel bucket lists. You won't be disappointed by the vast number of things to do in this country.
It's also great news for travelers that it's so easy to get around in Ireland. You can easily rent a car and drive around the whole island, from Northern Ireland all the way down to Cork, with very little traffic and open roads (that are sometimes quite narrow and twisty, but we won't focus on that!)
» Let us help you plan your Ireland vacation with The Perfect 7-Day Ireland Itinerary.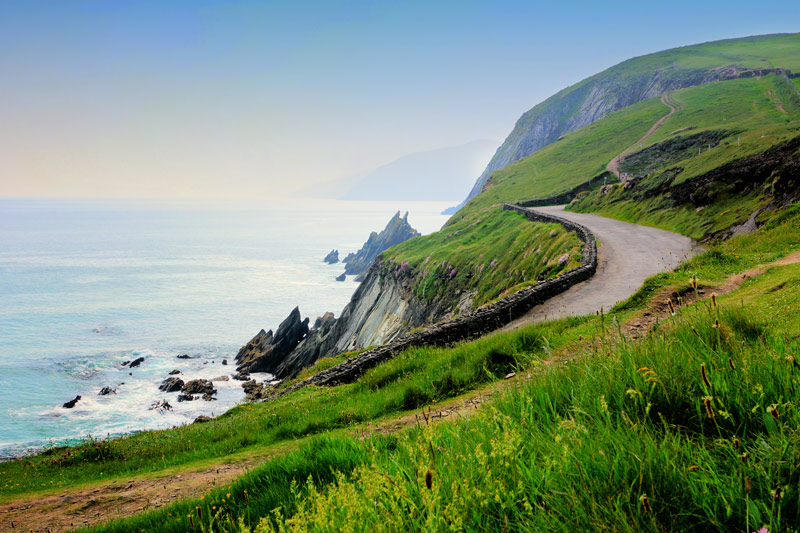 In this post, you will find 13 of the best Ireland road trips. These routes cover nearly the entire country and can be done independently or strung together to make one giant road trip that will ensure you see the whole of Ireland. While you are traveling, watch out for these traditional Irish foods and try a few.
How to Get Around in Ireland
There are two great ways you can get around on these road trips. You can rent a car and stay at hotels or Airbnbs along the way. Or you can rent a camper van and have a self-contained place to stay. Both have their pros and cons.
Renting a camper van is a unique and awesome way to experience the country, but it can also cost more than a hotel and you'll need to be prepared to cook your own food and find a shower and facilities, when needed. Also keep in mind that many of the roads are quite narrow.
» Check out these 9 Fairy Tale Castles to Stay at in Ireland.
Popular Road Trip Routes in Ireland
The Wild Atlantic Way
Number of days: 10-14 days
Start point: Kinsale
End point: Inishowen
Distance: 2,500 km (1,550 miles)
Driving time: 6 hours
The Wild Atlantic Way is one of the most famous and most epic road trips in all of Ireland. Starting in the colorful town of Kinsale in County Cork and ending in the equally charming town of Inishowen in Donegal, the Wild Atlantic Way is a road trip that takes you through Ireland's spectacular west coast.
It stretches 2,500 km in length which makes it the longest defined coastal route in the world.
You can visit the Wild Atlantic Way in around 10 days at a quicker pace, but if you want to really enjoy it and take advantage of all of the route, then 2 weeks is a better time period. The amazing thing about this drive is the epic views on every turn.
From dramatic cliffs, typical Irish green rolling fields, epic mountains and endless charming Irish towns, the Wild Atlantic Way road trip truly offers everything you want.
There are so many amazing places to stop and see along the way, but a few highlights would include, the Cliffs of Moher, the Ring of Kerry & the town of Killarney, the Dingle Peninsula, Mizen Head which is Ireland's most South Westerly Point, and Achill Island among many other amazing sights!
There are lots of great places to stay in Ireland along the Wild Atlantic Way, but on this road trip, it's definitely worth renting a campervan and wild camping at some amazing places in Ireland. Wake up to stunning beach sunrises, epic cliff views, charming lakes and other unique wild camping spots in Ireland!
The Burren Loop
Number of days: 2-3 days
Start point: Kilfenora
End point: Kilfenora
Distance: 90km (55 miles)
Driving time: 1 hours 45 minutes
The Burren Loop is a very scenic drive through County Clare in Western Ireland. This figure-8 looped drive stretches over 150 kilometers. The Burren means "a rocky place" and the landscape of prehistoric grey limestone is very dramatic.
The western side of the loop takes you along some spectacular stretches of coastline, while the other takes you through Burren National Park to the east. The route we've given above simplifies the drive into one loop of 90km that touches on the main highlights and will take at least one full day (two is preferable).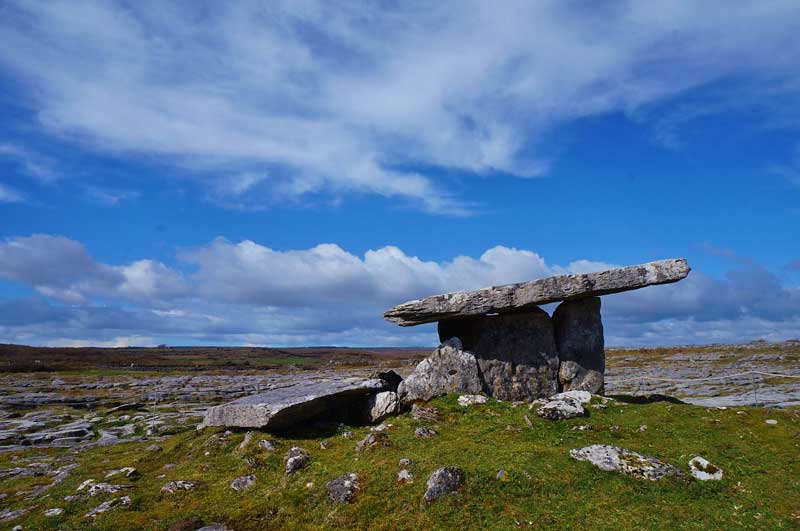 As this is a loop route, you can start or finish wherever you like. However, we recommend starting and finishing in Kilfenora. This quaint village is home to The Burren Centre, with information about the local area. There's an interesting exhibition, as well as a café, large shop and restrooms.
Despite its small size, Kilfenora boasts a former cathedral, with some ornate medieval crosses. Vaughan's Pub is a good place to go for a pub lunch. There are many scenic photo stops along the way, such as the Cliffs of Moher. The town of Doolin is the next picturesque spot near the coast, with brightly colored cottages and pubs playing traditional Irish folk music.
Continue heading north along the coast to Black Head, which has magnificent views of Galway Bay. Carry on to the traditional fishing village of Ballyvaughan, where you can stay the night at Drumcreehy Country House.
Next you'll head into Carran, a small village in the Burren uplands, from where you can spend some time hiking and enjoying the Burren National Park.
Ring of Kerry
Number of days: 2 days
Start point: Killarney
End point: Killarney
Distance: 200km (124 miles)
Driving time: 3 hours 45 minutes
The Ring of Kerry is one of the most iconic road trips in Ireland. This 200km looped drive passes the beautiful sights of the Iveragh Peninsula in Co. Kerry and is packed with stunning scenery and incredible coastline. The Skellig Islands are one of the most famous sights on the Ring of Kerry.
The Skelligs, a group of rocky islands that jut out of the Atlantic just off the coast of Co. Kerry, are best known for their appearance in scenes in the most recent Star War movies. The Skellig Islands are also a UNESCO World Heritage Site.
Some of the most popular sights on the drive include Rossbeigh Strand, the Gap of Dunloe, Valentia Island and the vast Killarney National Park which is home to the incredible Ladies View scenic viewpoint. The best place to stay is the charming town of Killarney where most parts of the ring can be reached in under an hour.
In Killarney, we recommend staying at The Lake Hotel for its peaceful setting. It is recommended to drive the loop anticlockwise starting in Killarney as the views are even more spectacular in this direction. Killarney is also a great base to explore the nearby Dingle peninsula with its iconic Dunquin Pier.
While the Ring of Kerry loop can be driven in a single day, visitors would ideally allow 3-4 nights to truly everything the area has to offer and not rush the trip.
Ring of Beara
Number of days: 2
Start point: Kenmare
End point: Kenmare
Distance: 198 km (123 miles)
Driving time: 3 hours
The Ring of Beara, which highlights the best of the Beara Peninsula, is often overlooked in favor of the Ring of Kerry or Slea Head Drive, which means it is a great Irish road trip to go on if you want to avoid the crowds.
You can complete the 123-mile drive in one day and spend a few additional days in the area, or you can drive it slower, go on some hikes, and stay overnight at a few stops along the way. Either way, set aside 3-4 days for your trip to see the best sites.
Start and end your trip in the charming town of Kenmare. This town is the only stop that's on both the Ring of Beara and the Ring of Kerry, so it's a natural place to stay if you want to complete both drives during your time in Ireland.
Spend at least a full day exploring what there is to do in Kenmare, including seeing the seals in the bay. On the ring itself, you'll find charming villages, parks for hiking, gardens to enjoy, and beaches perfect for picnicking.
Some popular stops along the loop include Gleninchaquin Park, where there are walking trails to explore. Past that, there are two beautiful lakes with great views: Glanmore Lake and Barley Lake. Hungry Hill is perfect for more strenuous hikes to the summit, where there's a lovely view.
At Adrigole Harbor, you'll find Orthons island, a mussel farm, and plenty of wildlife, such as the seal colony on the North end of the harbor. In Kenmare, stay at either Brook Lane Hotel or Sheen Falls Lodge for affordable luxury with amazing views and peaceful surroundings.
Ireland's Ancient East
Number of days: 4
Start point: Dublin
End point: Cork
Distance: 392 km (243 miles)
Driving time: 5 hours, 30 minutes
Ireland's Ancient East was created to embrace and share highlights and destinations of interest on the eastern side of Ireland. These areas have an incredible array of things to see and do, plus local produce, meats, cheeses, and spirits that they are overjoyed to share with visitors.
As your road trip takes you away from Dublin, you'll travel into County Kildare, which is home to the 640-acre Donadea National Forest. Kildare also has a large outlet shopping center, Kildare Village, that shoppers definitely shouldn't miss. You can't find a more dramatic and wonderful place to stay in Kildare than the Killashee Hotel, set amidst the beautiful countryside.
From here you can take a side trip over to Glendalough in the Wicklow Mountains National Park. You'll want to visit the Monastic Site as well as to the Upper and Lower Lakes. There are plenty of walks and trails in the area to keep you busy, including The Wicklow Way.
Kilkenny is a large medieval city, but still feel like a charming hometown. We suggest spending 2 days in Kilkenny, as there are a lot of great things to do. You'll want to explore the town center, see the ancient architecture, and experience Kilkenny's vibrant culinary scene.
The medieval mile is a discovery trail of Kilkenny's history, from Kilkenny Castle to St. Canice's Cathedral. A great way to see many of the sights in Kilkenny is with a Medieval Mile Pass. Located right in the center of the city, just a block from the castle, the 4-star Pembroke Hotel has everything you need for a short break in Kilkenny.
Next, head toward the medieval and Celtic ruins of the Rock of Cashel. The 12-century Cahir Castle can be found here.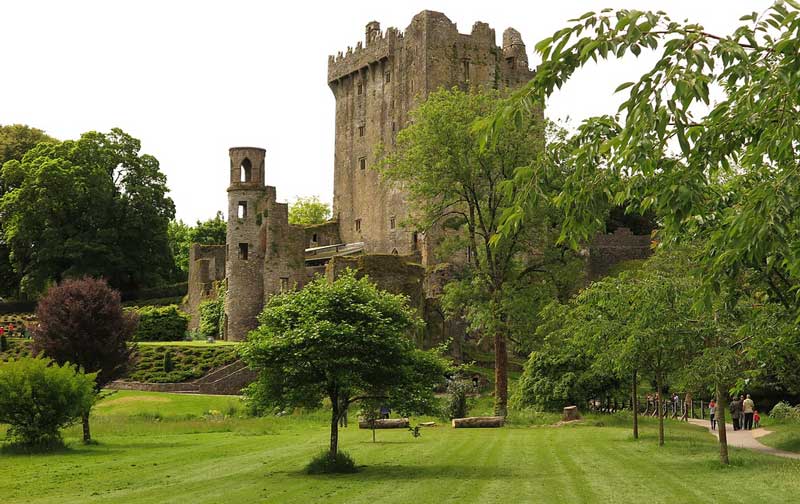 Finally, end up in Cork, Ireland's second largest city. Just outside of Cork is the popular Blarney Castle, where tourists come from all over to kiss the Blarney Stone, which is a slab of limestone set into the castle battlement. It's said if you kiss the stone, you'll be bestowed with the gift of gab. Not sure if that's a good thing or not.
Hidden Heartlands Road Trip
Number of days: 2 days
Start point: Athlone
End point: Tullamore
Distance: 103km (64 miles)
Driving time: 1 hours 40 minutes
The midlands in Ireland are a true hidden gem and are often overlooked as a superb holiday destination. With great outdoor amenities and charming towns, it is easy to fall for the beauty of this area known as Ireland's Hidden Heartlands.
One of the shorter road trips in the region explores Athlone and Offaly and captures the essence of the area in two days. This compact road trip (ca. 100 km in total) allows you to spend more time sightseeing and less time traveling between destinations.
The road trip starts in Athlone town with a tour of the 13th century Athlone Castle. This can be followed by a trip to the nearby Luan Gallery, where both Irish and international artists display their works in the tastefully designed building overlooking the River Shannon.
A visit to St. Paul's Church to see the Harry Clarke stained glass windows should definitely be included in the itinerary. From there, head to Garrycastle on the outskirts of Athlone for a cycle along the Old Rail Trail. For a short interlude, stop by the Dún Na Sí Amenity and Heritage Park.
Travel back to Athlone for a tour of the Dead Centre Brewing and perhaps sample some of their famous pizza.
The second day starts an Birr Castle, less than an hour away from Athlone. Here you can explore the castle, the science centre and the expansive gardens, as well as the impressive telescope dating from the 1840s. Lough Boora Discovery Park is next on the road trip destination list.
This restored peatland functions as an eco-tourism site with lots of recreational activities for all ages, including a sculpture park and a fairy trail. Tullamore is the last stop, where you can stroll around the city and enjoy dinner next to the canal.
Leaving From Dublin
Dublin to County Tipperary (Castle Tour of Southern Ireland)
Number of days: 3 days
Start point: Dublin
End point: Cashel
Distance: 563km (350 miles)
Driving time: 8 hours
One of the best road trips to take in Ireland is one in which you do a castle tour of the southern half of the country. Starting from Dublin, you will head to your base of County Tipperary to spend three days visiting some of the best castles in Ireland. We recommend staying in or near the town of Cashel.
On your first day, drive 1 hour south to visit the iconic Blarney Castle, for two reasons. Firstly, no visit there would be complete without kissing the famous Blarney Stone. Legend has it that those who kiss the Blarney Stone are bestowed with the gift of the gab.
Afterwards, explore the beautiful gardens before driving 1 hour to visit Lismore Castle and Gardens. Although the castle is not open to the public as it is still occupied by the family, the gardens are beautiful and must be explored.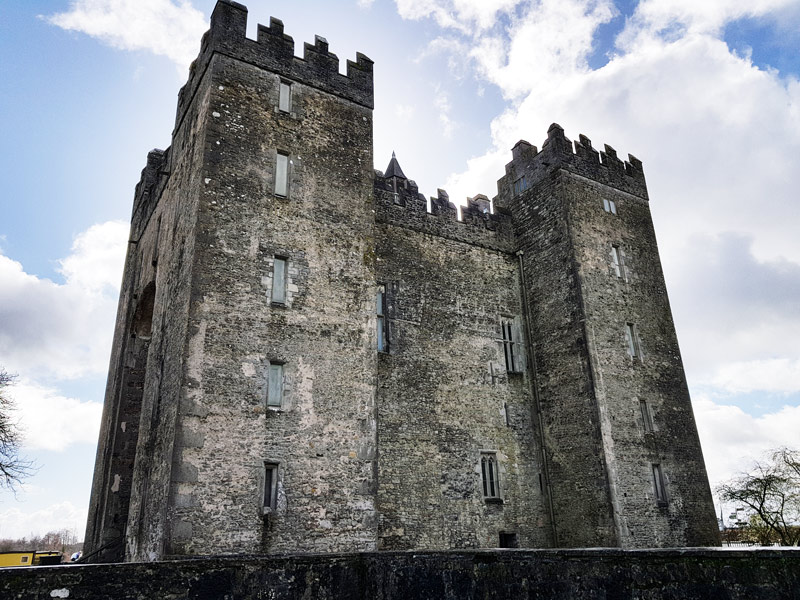 For your second day, head west towards County Clare and Limerick. One hour west of Cashel lies Bunratty Castleand Folk Park in County Clare. This medieval castle is stunning and the grounds hold a Folk Park in which visitors can step back in time to experience 19th century life in an Irish village.
Afterwards, a drive of just 15 minutes will bring you to Limerick City where you can visit another medieval castle, that of St John's. And if you are visiting in summer, Adare Castle is located just 20 minutes from Limerick.
Spend your third day visiting the Rock of Cashel in the town itself. This historical abbey was once the seat of the Kings of Munster and is a hugely popular Irish tourist attraction.
From Cashel, head 20 minutes south to Cahir where you can visit both Cahir Castle and the nearby Swiss Cottage, a 19th century ornamental cottage. This will complete your castle tour of Southern Ireland.
Dublin to Dingle
Number of days: 2
Start point: Dublin
End point: Dingle
Distance: 418km (260 miles)
Driving time: 6 hours
A road trip from Dublin to Dingle provides numerous options for exploration from start to finish. Dublin has plenty to see and do in its own right before heading off on the road like visiting the Dublin Castle, Trinity College, Temple Bar, Kilmainham Gaol, and the many other attractions.
After enjoying a few days in Dublin, head to Kilkenny which will take 1.5 to 2 hours driving. Kilkenny is a small town with a rich history and if perfect for a two-night stay at a bed and breakfast like the Pinecrest BnB. You can get to know the town on foot, visiting the Kilkenny Castle, St. Canice's Cathedral and climbing the round tower.
In the evening, enjoy a meal at Kyter's Inn, a lively pub that has been around since 1324. After leaving Kilkenny you will continue your drive to Dingle, but how long you take to get there is up to you. After 45 minutes of driving, you will make it to the Rock of Cashel. The ruins of a church on a hill were originally constructed in 1127.
Don't miss Hore Abbey across the street, before heading on to Killarney where you can visit the Killarney National Park to enjoy the natural beauty of the area. Located in the park is the Muckross House Gardens, a lakeside home with lavish gardens and the Muckross Abbey. Your final stop is Dingle.
Make sure you enjoy some ice cream at Murphy's, take advantage of the plethora of fresh seafood options, and in the evening, be entertained at one of the local pubs, mainly Murphy's or Paul Geaney's.
The Slea Head Drive is a scenic route that starts and ends in Dingle with beehive huts, beaches, cafes, pottery shops, and other stops where you can pull over along the way to enjoy breathtaking views of the ocean and the Kerry peninsula. For some adventure, consider going sea kayaking or horseback riding on the hills behind the town.
Dublin to Galway
Number of days: 1-2
Start point: Dublin
End point: Galway
Distance: 300km (186 miles)
Driving time: 4 hours 30 minutes
Though the two cities are located only about three hours from one another, if you stick to the confines of the M4 and M6 motorways, driving from Dublin to Galway is one of the best road trips you can take in Ireland if you know when to get off the main road and take advantage of all of the glorious places to stop.
Far too many visitors to the Emerald Isle head south from Dublin and only explore the coastal region of the country and leave the incredible beauty, bucolic countryside and historic villages of central Ireland forgotten. This is such a mistake, however, as there are so many great things to see and places to visit between these two Irish cities.
On this road trip, first stop in the charming Kildare village, where you can do some designer outlet shopping. If you're interested in Irish whisky, make a stop at the Kilbeggan Distillery Visitor Centre, where you can take a tour and taste some of their whisky.
Further along the road, take in the ruins of the 6th-century Clonmacnoise monastic site. There are ruins of a 6th-century cathedral, several 10-13th-century churches and more to see. Just a few miles north, you can explore the central city of Athlone and then continue further north to the lovely village of Roscommon.
If you're interested in exploring more of rural County Galway before heading to lively Galway City, you can even extend your road trip to include a trip through the incredible Connemara peninsula.
Depending on your interests and time, ideally you would want to spend one to three days to see everything on this road trip and to really do this area of the country justice. However, you can also fairly easily complete the trip in one day.
Galway to Killarney
Number of days: 1-2
Start point: Galway
End point: Killarney
Distance: 272km (170 miles)
Driving time: 4 hours 15 minutes
The journey from Galway to Killarney is dotted with some of the most interesting sights in Ireland. While the drive time is 4 – 4.5 hours, you'll be stopping along the way so it will probably be a long day, but sure to be one of your favorites on your Ireland itinerary.
Starting in Galway, make your way to Killarney by meandering along the coast. Just outside of Galway, you'll find Dunguaire Castle. You will probably recognize it as it is one of the most photographed Irish castles. Take a tour of the castle or, if you have time, attend a medieval banquet with a traditional Irish dinner and entertainment in the evening.
You'll drive through The Burren, known for having an otherworldly, grey rock landscape. It's a lot more interesting than it sounds to take a walk in the stark terrain that overlooks some beautiful beaches, especially if you catch it on a sunny day.
Have lunch in the quaint, colorful town of Doolin after passing through The Burren. Doolin is also a great place to stay overnight if you want to travel at a more leisurely pace. Next up is the Cliffs of Moher. Time your visit to be at the cliffs early or late to miss the midday crowds.
One of the best ways to enjoy the view is from one of the walking paths – Hag's Head, the Doolin Cliff Walk, or the full Coastal Trail. You can also get a completely different perspective of the 700-foot cliffs on a boat cruise.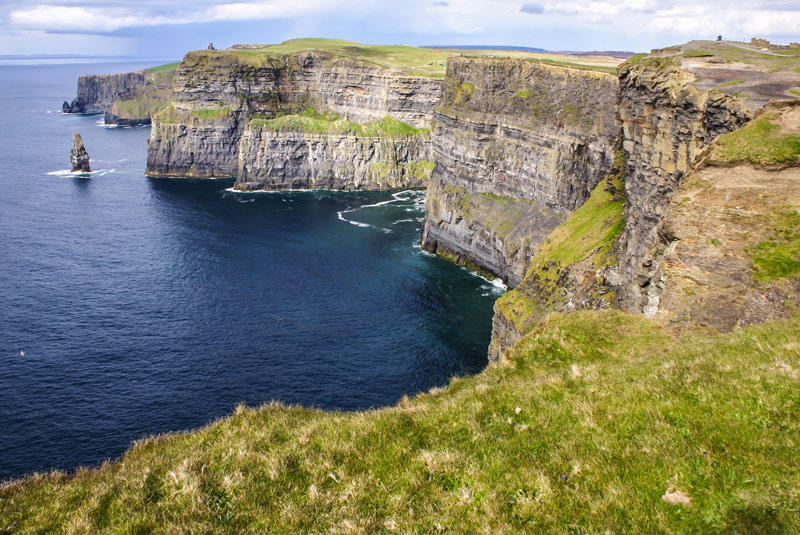 From here, there are two ways to get to Killarney: the highway through Limerick or the Tarbert ferry. If you want to stay along the coast, take the ferry. If you'd like to stop in Limerick, take the highway. End your day arriving in the lively town of Killarney. There will definitely be a pub to enjoy as you recount your favorite day in Ireland.
Northern Ireland Road Trips
Causeway Coastal Route
Number of days: 1-2
Start point: Belfast
End point: Londonderry
Distance: 220km (137 miles)
Driving time: 3 hours 45 minutes
One of my favorite drives in Ireland is the Causeway Coastal Route, which starts in Belfast and travels up the coast of Northern Ireland all the way to Derry-Londonderry. Technically, it's not a very long route, and at 246 kilometres you could cover it in a day, however, the beauty of this drive is in taking it slow and enjoying the attractions along the way.
Some of the highlights include doing the cliff walk along The Gobbins, braving the swinging Carrick-a-Rede rope bridge, and marveling at the geological wonder that is Giant's Causeway.
Whisky lovers will want to stop at Old Bushmills Distillery, the oldest working distillery on the island, before visiting cliff-perched Dunluce Castle and strolling by the iconic Mussenden Temple, and plenty more.
The nice thing about the Causeway Coastal Route is that it's easy to adapt the drive to your schedule and your interests. If you are pressed for time, you can pick 3 clustered attractions and plan to drive a portion of the route in 1 day, however, if time allows it, you can easily turn this into a 1-week road trip planning stays in coastal towns and villages along the way.
This drive is worth adding to your itinerary because it hits many places in Northern Ireland you won't want to miss, plus it also connects to two other drives – the Wild Atlantic Way in Derry-Londonderry and the Mourne Coastal Route at Belfast – so you can continue your Irish road trip.
The Mourne Coastal Route
Number of days: 2
Start point: Belfast
End point: Newcastle
Distance: 132km (81 miles)
Driving time: 2 hours 15 minutes
The name of the Mourne Coastal Route can be a bit misleading given only a small part of this road trip is in Mourne Mountains and there is otherwise so much more to the wider route.
The Mourne Mountains would be more the finish line to a rather scenic route leading from Belfast through some of the most fascinating landscapes Northern Ireland has to offer.
This road trip is mostly within the County Down region. It's a bit like Northern Ireland's equivalent to the Wild Atlantic Way – only much smaller. But there is a lot to fit in and it is often split into 3 sections.
The first section is North Down and the Ards Peninsula, where attractions include Bangor and the Coastal Path, Mount Stewart, and the scenery of Strangford Lough. A great place to stay is the Old Inn which connects to Crawfordsburn Country Park.
The next section is Saint Patrick's territory, including his burial town of Downpatrick, where the main attractions include Castle Ward (Winterfell), along with many beaches along the coast towards Newcastle and the Mournes. A great place to stay here would have to be the Glamping Pods at Castle Ward.
Finally, it is the Mourne region which is just scenic all over with various mountain trails and lots of forest parks to explore including Castlewellan and Tollymore Forest Park. In this area, you can stay in Newcastle at the Donard Hotel. Newcastle also marks the start of a trek to the top of Slieve Donard and the highest peak in Northern Ireland.
Game of Thrones Road Trip
Number of days: 2+
Start point: Belfast
End point: Belfast
Distance: 288km (179 miles)
Driving time: 4 hours 22 minutes
Taking a Game Of Thrones road trip is one of the most unique and interesting road trips ideas in the country. This road trip spans much of Northern Ireland, and can easily be completed in 3-5 days, but if you have longer, by all means explore the area for as long as you can.
You will begin and end in Belfast and will make a loop, beginning with the southeast of the country to County Down and ending in the North along the Antrim Coast.
There are a myriad of filming locations all throughout Northern Ireland, especially on the coastal areas. You can explore abandoned castles, see the Game Of Thrones Doors (Google it!), and visit one of the most iconic filming locations: the Dark Hedges, which served as The King's Road.
In County Down, don't miss a chance to see Castle Ward (Ned Stark's home in Winterfell), Inch Abbey (Robb Stark's camp at Riverrun), and Quintin Bay (the setting for Stokeworth).
There are many more filming locations to see along the way, which you can read about in the link above. If you are looking for somewhere awesome to stay, check out the haunted Ballygally Castle Hotel, which is also home to a Game Of Thrones Door.
CONCLUSION
We hope this article encourages you to start planning your Ireland road trip. The 13 road trips featured here are some of the best in Ireland and they can keep you on the road for weeks, even months, if you have the time.
Pin it for later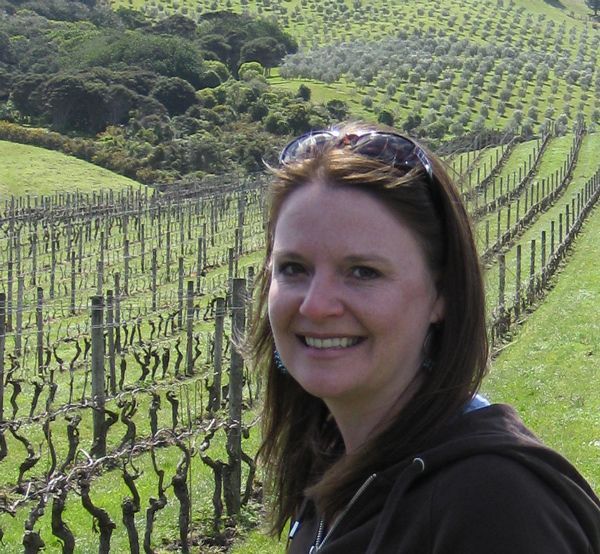 Laura Lynch, creator and writer of Savored Journeys, is an avid world traveler, certified wine expert, and international food specialist. She has written about travel and food for over 20 years and has visited over 75 countries.