In case you didn't know it already, we really like beer and wine, and we really like eating great meals while drinking beer and wine. So when we were preparing for our Celebrity cruise, we knew we would need to purchase a beverage package to make sure we didn't have to nickle and dime ourselves to death every time we wanted a glass of wine.
But our biggest question is the beverage package worth it – and possibly even upgrading to the premium package – Would it be worth the money? You may be wondering that too. It's one of the trickiest decisions to make because wading through the details of the packages can be daunting. And let's be real here – it's expensive, especially when you've already shelled out the money for the cruise itself.
If you're a regular cruiser, maybe you've already figured this out, but for us newbies, deciding what to spend your money on while on board is a bit of a mystery. If you're not careful, you'll end up paying more than you bargained for when the bill comes at the end of the cruise.
See what we learned from booking our first cruise. But how do you decide when you don't know what everything costs or how much you'll actually be drinking on board? That's why we decided to keep track of all our beverage purchases on board to see how they added up.
This should give you some perspective on whether the beverage package is worth it. Read on to find out what we learned. Also see our recommendations on specialty dining onboard.
Additional reading:
→ Make your cruise planning easier with these helpful apps.
→ Read our guide to booking your first cruise.
→ Read about Scandinavian cruises, Caribbean Cruises or Northern Europe cruises.
What are the Various Beverage Packages?
First of all, let's look at what each beverage package covers and what the prices are for each. Remember that cruise companies don't all have the same plans or the same coverage, so you'll need to consult your cruise guide for specific information.
Here's a handy guide from Frommers with many of the top cruise lines covered – but the prices are slightly out of date. We were on a Celebrity cruise, so we will be speaking specifically about Celebrity's beverage plans here.
There are four main Celebrity beverage packages, along with a few other outlying options.
Classic Non-Alcoholic Package
Premium Non-Alcoholic Package
Classic Package (with alcohol)
Premium Package (with alcohol)
Classic Non-Alcoholic Package
This package allows you to drink any canned or fountain sodas on offer, which are all Coke products. You can also get fresh and bottled juices, premium coffees and teas, and non-premium bottled water.
The cost of this package is $18.00 per night.
Premium Non-Alcoholic Package
The premium non-alcohol package includes all of the items mentioned in the classic package, but adds additional soda choices, specialty coffees and teas, premium bottled water from Evian, Perrier and San Pellegrino, frozen drinks and smoothies, Red Bull and specialty waters from Vitamin Water.
If you prefer to drink higher-quality bottled water or specialty coffees, then you'd probably want to upgrade to this package. We have a friend who drinks specialty coffee every morning along with a smoothie, so she would benefit from this package because the upgrade is only $4/day and the difference in cost of the coffee & smoothie is more than that.
The cost of this package is $22.00 per night.
Classic Package
This is where we get to the good stuff. Also the expensive stuff. Also the confusing stuff. The Classic package covers certain alcohol choices, but you have to be very careful with your ordering so you don't go over the limits. You can choose from beers, spirits, cocktails, liqueurs, frozen drinks and wine-by-the-glass up to $9 (you'll be charged the difference if you go over $9).
You'll also get a 15% discount on all wines by the bottle purchased on board, even bottles from the Reserve & Rare Wine lists, though I'm not sure why you'd do that, since you can already get as many glasses as you want individually. If you were picky enough to need a bottle list, then the classic package is not for you.
The cost of this package is $55.00 a night.
Premium Package
This is the king of all packages. With the premium package, you pretty much have free reign over what you're drinking. However, there are still some specifications you have to follow to avoid overages. In this package, you can choose from craft beers, top-shelf spirits, premium cocktails and wines-by-the-glass up to $13.
Craft cocktails, martinis and cocktails from the Molecular Bar are all included. You'll get a 20% discount on all wines by the bottle purchased on board, including bottles from the Reserve & Rare Wine lists.
While this sounds like it covers almost everything, and it does for the most part, there are still drinks that exceed the $13 limit. However, you will only have to pay the difference in price between the two, rather than the entire cost. So if you purchase an $18 glass of wine, you'll pay just $5 for it, not $18.
The cost of this package is $65.00 a night.
What Do Most Drinks Cost?
One very important consideration is how much each drink costs. That's the only way to determine if you can easily stay under the price point.
It's fairly easy to distinguish between the non-alcohol packages because it really just depends on the quality and selection of non-alcoholic drinks you're looking for – there's no additional cost involved, so moving forward, I'll only be discussing the alcoholic beverage packages on Celebrity.
Here is a cost break-down of most drinks you can purchase on board. These costs come from the Celebrity Silhouette 2017 sailing. (Remember that prices often change and may be different based on ship and itinerary).
Premium Water (Evian): $5.50
Premium Tea from Tea Forte (hot or iced): $5.50
Frozen Drinks & Smoothies: $4.50-8.50
Martinis: Most martinis were $12
Molecular cocktails: $13
Coffee: Standard espresso coffee drinks are $4 plus $2 for an extra shot of espresso if desired. This includes plain espresso, cappuccino, latte, and americano.
Beers: There was a fair selection of beer on the ship, but you couldn't get every beer in every venue. If you have the classic package, you might have to frequent one specific venue to get the one or two beers that are covered by the package.
Cellar Masters had a pretty comprehensive list of beers, but the only ones covered at $6 or less were Bud Light and Estrella Lager. When you stretch the budget to $13, there are only two beers on the menu that aren't covered – Nestbeer Hatachino Wood Aged IPA (Japan) for $26.50 in a 720 ml size and Fuller's Vintage Ale 2011 (England) in a 500 ml size for $16.50.
This is an example of the beers available at Cellar Masters, but it's pretty consistent. At each venue, there are 2-3 mass market beers under $6, with a majority under $13, and a few really special bottles over $13. You just have to check around and find the beer you like.
Wine by the glass: Each venue (bar, restaurant, lounge) on the ship has its own list of wines, so you can't get the same wine at every place. I say this because we did find decent glasses of wine up to $9, but that $9 wine wasn't available everywhere. Some, or perhaps most, venues didn't have any glasses under $9.
Here is an example of the white and red wine list at Cellar Masters, which has the largest selection of wine on board. From this list you can see there was 1 sparkling, 2 whites and 1 red that were included in the classic package. With the premium package, there was 1 sparkling, 7 whites and 8 reds to choose from.
At most of the specialty dining restaurants (except Murano), there were one or two choices for $9 and a handful of choices under $13. If you allowed the sommelier to choose your wines (as we did) you may receive one or two that are over $13, so if you're opposed to going over, you'd want to tell them in advance.
We occasionally were given glasses with up-charges, from $14-18 a glass, which was not a big deal to us because we only had to pay the difference, and the quality of the wine was usually significantly better.
Liquors: Many liquors are included in the Classic Package and you won't have a problem ordering a well drink, like a Rum & Coke or a Gin & Tonic, as long as you aren't picky with your brand. Most top-shelf liquors are not included in the classic package, but are included in the premium.
Here is a list of liquors in each category (there are also other drinks included on this list if you're curious).
Ways to Save on a Beverage Package
So, we've discovered that the beverage packages are a little pricey. If you were to purchase it out-of-pocket, it would be a hefty addition to your cruise fare. There are ways to mitigate the cost of the packages, if you're a savvy shopper.
1. Get a deal from the cruise line
When we booked our cruise, Celebrity was running their famous 1-2-3 GO! promotion, which allows you to choose from a variety of perks. If you book an oceanview stateroom or higher, you are eligible to choose one of three offers. Low and behold, beverage packages are one of the offers.
If you choose it, you will get the classic beverage package for two with beverage gratuities covered by Celebrity. This is a $110/per day value (129.80 when you add in the gratuities they are paying for you). The other options are free gratuities (up to a $32.90/per day value – depending on your stateroom), and up to $300 on-board credit (depending on the length of your cruise).
And if you're sailing to Europe, you can choose two offers! If you drink alcohol and want to enjoy ordering drinks without having to worry about signing for them every single time, the classic package offer will save you a ton of money.
You would have to be drinking more than a glass or two a day to make it truly worth it, but combined with all the other drinks that are included (specialty coffees, teas, water, etc), it's a huge perk. On a 7-day cruise, it's a $770 value and on a 12-day cruise, it's a $1320 value.
2. Book through a travel agent offering exclusive deals
Many travel agents offer their own incentives to sweeten the deal for their clients. This can come in many forms. We were offered an additional $75 on board credit, plus they gave us whatever the third Celebrity offer was that we did not pick.
So, based on value, we chose the beverage package and the free gratuities from the 1-2-3 GO promotion, and our travel agent gave us the $300 on board credit as an additional perk (plus $75 more on board credit). I've also seen travel agents give beverage packages as perks and upgrade packages to premium as well. It pays to shop around.
What's the Verdict? Is the Beverage Package Worth It?
We were given the Classic Beverage Package by Celebrity for free as a perk, but we decided to go ahead and upgrade to the Premium Beverage Package so that we could do the research and see if the package was worthwhile and if we could actually get our money's worth out of it.
The cost of the Celebrity Classic beverage package for a 12-day cruise is $660/per person, so $1320 for both of us. The cost of the Premium package is $780/per person, so $1560 for both of us. We only paid the difference, which was $10/per day per person plus the 18% gratuities that are added to the purchase price.
Our total out-of-pocket cost was $283.20. If we hadn't gotten the initial package for free, our total out-of-pocket cost would have been $1794. Could we really drink enough to get our $1,794 worth? That's a pretty tall order. Especially since we were in a port almost every day, with only 2 sea days.
Would that allow enough opportunity to get the most from the beverage package? There was only one way to find out. So we diligently recorded every single drink we consumed on board for the entire 12 days of our cruise.
The Beverage Breakdown
As you can imagine, the best day for getting your money's worth from a beverage package is a sea day. You're on board the whole day and with nothing better to do, you'll probably opt for a leisurely breakfast with mimosas, sitting by the pool sipping frozen drinks, reading a book in the library with a glass of wine, a pre-dinner cocktail and maybe a glass or two of wine at dinner.
Don't forget the water, tea and coffee you will also likely drink throughout the day.
Here is what a typical sea day looked like for us:
| | |
| --- | --- |
| 2 Evian water | 11.00 |
| 2 Mimosas | 15.00 |
| 2 iced teas | 11.00 |
| 1 beer | 11.00 |
| 2 glasses Champagne | 18.00 |
| 3 glasses wine w/lunch | 27.50 |
| 7 glasses wine w/dinner | 97.00 |
| 2 cocktails | 24.00 |
| 1 port | 14.50 |
| 1 lemoncello | 9.00 |
| Total: 23 Drinks | Total: $238.00 |
If every day had been a sea day, we would have spent $2856, surpassing the break-even line by $1,062. Of course, not every day was a sea day. We had some days where we weren't on the ship for any meal, like in Copenhagen, where we didn't re-board the ship until 10pm.
We also had, sadly, two days where I was not feeling well and stayed in my cabin most of the day. Here is one of our lowest beverage-consumption days for comparison sake.
| | |
| --- | --- |
| 1 Evian water | 5.50 |
| 1 hot tea | 4.50 |
| 1 beer | 9.00 |
| 1 glass wine | 27.50 |
| 1 cocktail | 13.00 |
| Total: 5 Drinks | Total: $44.50 |
If this is all you drank in a typical day, even the classic package would not be worth it for one person, because you wouldn't have spent the $55 minimum to break even. Most days, we fell somewhere in between these two extremes.
Over the course of our 12-day cruise, we consumed a total of 173 drinks. I kept very detailed notes of how much each drink cost and whether it was covered under the classic package or if we needed the premium package to cover it.
The most interesting part of this whole breakdown is that 115 of the 173 drinks we had were NOT covered with the classic beverage package. We had to have the premium package to order them without paying the full cost of each item.
| | | | |
| --- | --- | --- | --- |
| Drink | Drinks Consumed | A la Carte Costs | Total Costs |
| Evian Bottled Water | 20 | 5.50 | 110.00 |
| Hot/Iced Tea | 13 | 4.50-5.50 | 64.50 |
| Soda | 1 | 3.50 | 3.50 |
| Smoothies | 2 | 5.50 | 11.00 |
| Beer | 7 | 8.00-12.50 | 54.50 |
| Wine | 70 | 8.00-18.50 | 757.50 |
| Cocktails | 32 | 12.00 | 384.00 |
| After-dinner drinks | 23 | 8.00-$10.50 | 278.50 |
| Champagne | 5 | 9.00 | 45.00 |
| Total Drinks | 173 | | 1708.50 |
We drank a total of $1708.50 worth of alcoholic and non-alcoholic beverages. As you recall, the full cost of the premium beverage package was $1794. So, we fell $85.50 short of getting our money's worth from the package.
I was actually surprised by that outcome, because we'd read the breakdown of the Celebrity beverage package by our friends at EatSleepCruise.com and they actually managed to come out ahead.
They were on a 7-day cruise, where the cost of the package would have been $826 and they managed to spend $990. From their list, it looks like their drink of choice was martinis and molecular cocktails, which are the highest-priced drinks you can buy without exceeding the limit, so that explains the difference.
We mostly drank wine, which ranged from $9-11 on average. We also didn't purchase much water. The takeaway here is that you have to drink a fair amount of alcohol to get your money's worth from a beverage package, especially the Premium beverage package, if you're paying the full cost for it, out-of-pocket.
We didn't overdo it by our typical vacation standards, but for some people the amount of wine and cocktails we consumed would definitely be overdoing it. You don't want to spoil your vacation by being drunk the whole time.
And you can't possibly consume enough water, coffee and tea to compensate for less alcohol. Since we didn't pay for the classic package, we actually came out WAY AHEAD, even though we didn't break even with the true cost. We drank $1,708 worth, but only paid $283. HUGE win for us.
We saved $1,425 dollars by upgrading to the premium beverage package. Upgrading was the obvious choice for us too, because most of the drinks we ordered would not have been covered under the classic plan.
Additional Thoughts
One of the things we really liked about having the premium beverage package on Celebrity was that we could have wine pairings with our meals, which is something we really enjoy and makes dinner feel more special. At the beginning of our meal, we'd just let the sommelier or server know that we had the premium package and would like to pair our courses with appropriate wines. They would usually inquire into what types of wine we liked and then pair each course accordingly. Without the premium package, we would have ended up paying for every glass because there weren't enough choices under $9.
Something to consider when determining if a package is worth it is the gratuity that is added to each drink. An 18% service charge will be added to soda, wine and water when you purchase. All packages are also charged an 18% gratuity above the purchase price.
Some people don't care to shell out the money for an oceanview or higher stateroom, in which case the 1-2-3 GO! promotion doesn't apply. If you wanted to know if the beverage package was worth the upgrade to a higher stateroom, you'd have to factor in the additional cost of the stateroom upgrade.
You can purchase the package in advance or on board. It's the same cost, no matter what. But one interesting thing to remember is that you can purchase the plan at any time during the cruise, for the remaining days. This can come in handy if there are a lot of port days early on where you won't be drinking much. They will prorate the cost of the plan for the remaining days, which can end up saving you a lot. You cannot, however, cancel the package midway through.
It's always wise to consider how many sea days and port days you have. If it's a port-heavy itinerary, you may be better off paying for drinks as you go.
I know we spent more on drinks than we would have if we didn't have the package, because it was easy to just hand over our sea pass to "pay" for it, and because we knew it was covered so we splurged more. If you want to be carefree about your drinking on a cruise, I highly recommend getting a package, even if you don't come out ahead in the end. It makes for a much more relaxed and stress-free vacation.
Conclusion
Have you been on a cruise where you purchased the beverage package? What are your thoughts on the benefits and value of doing so? What do you think – is buying the beverage package worth it on a cruise?
Like this post? Why not save it to Pinterest?
FOLLOW US on Pinterest, Instagram, Facebook for more great travel inspiration and tips.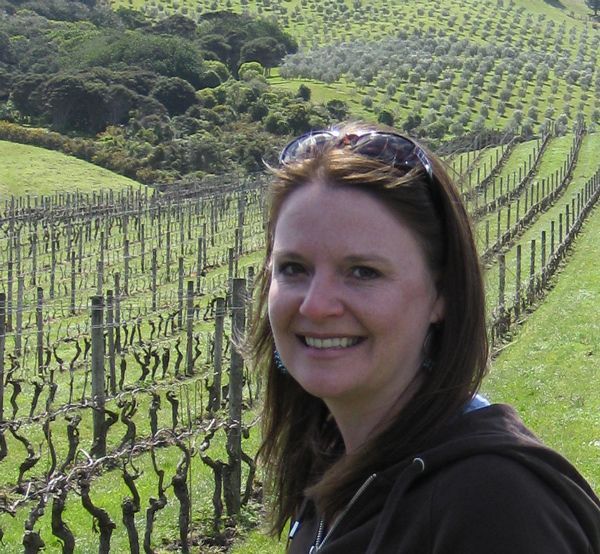 Laura Lynch, creator and writer of Savored Journeys, is an avid world traveler, certified wine expert, and international food specialist. She has written about travel and food for over 20 years and has visited over 75 countries.