If you're a whisky fan, you've likely smelled the peaty, smoky whisky made exclusively on the Isle of Islay (pronounced eye-la). It's the southernmost island of the Inner Hebrides of Scotland – the fifth-largest of the Scottish isles, and it's known for its peaty whisky.
Islay is one of five areas in Scotland where whisky distilling takes place and is protected by law. There are nine distilleries on the island currently that you can visit on an Islay Whisky Tour.
The island is small, but it can still be challenging to envision the Islay distilleries map and make a plan for visiting them when it's your first time. We spent hours putting together our itinerary and researching all the various options.
As always we wanted to share our itinerary with you, so you have everything you need to plan your trip, from transport to accommodations, so you can just focus on having a great time tasting authentic Scottish whisky.
On a 2-Day Islay distilleries tour that you put together your self, you can make it to six of the top distilleries. It's a lot of whisky and a bit of driving, but each of the distilleries gives a take-away option so you can sample the whisky when the driving is done.
If you're adding a few days to your Scotland itinerary to visit Islay, you can choose which of these distilleries sound fun and learn a bit about this tiny island that's serious about its craft.
Best Affordable Luxury Hotel in Islay
Need to get your accommodations booked? We think the all-around best choice is the…
» If you're coming from the United States to Scotland, check out our 7-day itinerary that covers the west of Scotland and the Isle of Skye, or this week-long itinerary to the east. You'll also love visiting Edinburgh.
Should I Book an Islay Whisky Tour?
A group tour takes all of the planning off your shoulders. This is great for beginner travelers or those who want a more structured itinerary.
This private 4-Day Islay Whisky Tour from Edinburgh is perfect for true whisky enthusiasts. It will introduce you to many of Scotland's top distilleries—including every distillery on Islay. Accommodation and transport are included in the cost and are a great way to take the planning off of you.
However, you don't have to book Islay tours with a company to enjoy your tasting experience. Self-guided tours are a great way to explore the location on your own time, add stops, and get to know the locals a bit more.
You can hire a private driver to take you from location to location (best to ask your hotel for recommendation) or you can drive yourself around and keep the tasters for the end of the day.
How to Plan Self-Guided Islay Whisky Tours
It doesn't matter what time of the year you visit. Tours of the distilleries are available throughout the year. However, in winter, some distilleries may only have a limited number of tours a month, so it's best to check their websites ahead of time and make a booking to ensure you can get in.
We found that all of the tours filled up by the time we got there, so if we hadn't made reservations in advance we wouldn't have gotten in to any of them!
How to Get to Islay
No matter where you're coming from, to get to Islay, you'll need to take a ferry from Kennacraig. There are two ferry ports on the island, Port Ellen and Port Askaig. The ferry ride should take about two and a half hours.
The earliest ferry ride is at 7:00 from Kennacraig, with the last ones leaving Port Ellen at 12:45 and Port Askaig at 18:00. You can find the ferry timetable here. You can take your car on the ferry, but make a reservation early, especially in summer to guarantee a spot.
One more thing about the car ferry – it can break down. It does pretty often in fact. When we visited, we got on the ferry no problem, but the very next ferry broke down and no cars could be transported to the island for 2 days. This can dramatically affect your trip, so be prepared with a backup plan, if possible.
There are also daily flights from Glasgow that take about 45 minutes. You can also take a bus from Glasgow to the ferry port. This will leave you without a car on the island though, so you'll need to look into rentaling on the island from Islay Car Hire Company.
How to Get Around Islay
We thought it would be possible to get a taxi to take us to the distilleries, but quickly found out there are only a few taxi drivers on the whole island. As there was a wedding going on that weekend, there were absolutely no taxis available.
We also tried to take the bus but found the schedule to be quite prohibitive, as well as how far it is to get to the distilleries from the bus stop. In my opinion, the best way to get around is to take your own car or rent a car on the island.
Here are the best ways to get around the island for your self-guided tour.
Bus
Islay Coaches is the island's bus service and has two bus routes — bus 450 and 451. These are a great way to save a bit of cash if you're not in a hurry. However, there are a few downsides.
Buses aren't frequent and don't run on Sundays. They run between 8 am to 5 pm as these are also the school buses in the area. The stops are not exactly convenient to the distilleries.
Car
The easiest way to get around Islay is by car — whether you drive yourself or get a taxi. This is also needed for the distilleries in the north, as there are no bus routes.
If you take a taxi, you'll have to book your ride well in advance (about a day or two) as cabs are few in this area. There are Ubers available on the island, but, like taxis not many, and since the signal can be poor, it's best to book these ahead of time too.
Private Driver
If you'd like to visit these distilleries on your own time, consider getting a private driver instead. Not only will you be supporting local businesses and learning insights from locals, but you'll also be eliminating the chance of driving under the influence.
The best way to find a private driver is to ask your hotel for recommendations or do a Google search.
Walking
It's good to note that there is a walking trail that connects all of the south distilleries. If it's nice enough outside, you should definitely consider walking it. We were hoping to take a taxi to Ardbeg and walk the way back to Port Ellen, but that didn't work out since we couldn't get a taxi. If you can though, give this a try.
It's a 3-mile walking path that connects Ardbeg, Lagavulin, and Laphroaig, to Port Ellen. If you're staying in or new Port Ellen, this is a fantastic way to spend a day. You walk right along the coast line on a very nice path. It's gorgeous.
Self-Guided Whisky Tours in Islay
Day 1: South Islay
South Islay has the most popular distilleries on the island. I would suggest staying in a hotel in that area, like the Machrie Hotel, which is a 7-mile drive from Ardbeg.
Morning: Ardbeg Distillery
The earliest tour starts at 10:00, so you can have a leisurely morning and only start moving to the first location around 9:00.
Ardbeg Distillery sits along the crashing shore on Pier Road. Since its opening in 1815, this distillery has been through many trials and owners. In 1987, production even subsided to nothing. But, as you can see, it came out kicking to become the award-winning distillery it is today.
For that reason, it is worth visiting on this Islay distillery tour, don't you think? There are a few variations of the distillery tour, with different tastings added. The most basic tour is the 10:00 'Tour And Wee Taste', which costs $15 (£12) and includes a tasting of a dram of whisky of your choice.
While there, you can also enjoy Ardberg cocktails or 'rocktails' for as little as $6 (£5). But it's probably a good idea to have something in your stomach first. Luckily the Old Kiln Cafe is not too far away and serves sandwiches, soups, and home-baked goods between November and March.
From April to October, The Ardstream Trailer takes over and serves a selection of wood-burn pizzas, salads, and paninis.
Note: While tours still run in winter, they are reduced to Mondays and Fridays only.
Noon: Lagavulin Distillery
Not too far from Ardberg is Lagavulin Distillery. To get here by bus, you'll need to take bus 451 from Farm Road End, Ardbeg, to the Lagavulin Distillery stop. It is less than a five-minute drive by car.
Like the previous distillery, Lagavulin also has a fascinating history. It started as an illegal still in the 18th century before officially opening in 1816. Since opening, the distillery has won several awards locally and internationally (San Francisco loves them).
The Lagavulin Classic Tour starts at 13:00, so you can take your time at Ardbeg Distillery filling up on their treats. And, seeing as Lagavulin doesn't have an eatery, it is recommended. The tour costs $27 (£22) and is about an hour and a half long.
On it, you'll get to see the long process of how this award-winning whisky is made. You'll also get an expert-guided tasting of a selection of whiskies, including a taste of the Distillery Exclusive bottling. Don't forget your complimentary Lagavulin branded glass souvenir.
Note: Please arrive 15 minutes before your reservation.
Late Afternoon: Laphroaig Distillery
You can take bus 451 from Lagavulin to the Laphroaig Distillery or take the short three-minute drive. There are no restaurants on-site, so you'll have to make a booking in Port Ellen for dinner.
Laphroaig Distillery is the oldest distillery on the itinerary for day one, opening in 1810. It was also illegitimate for a while before Scottish laws were relaxed. But, unlike the other distilleries in the area, this has the royal seal of approval.
After visiting in 1994, Prince Charles gave this whisky his Royal Warrant. He liked it so much that he visited again in 2008 for his 60th birthday celebration.
The Laphroaig Experience Tour starts at 14:30, which means you'll have to either leave the previous tour a bit early or call ahead to say you'll arrive about five minutes late. On the experience, you'll get a peek into its secrets by walking through the floor maltings and museum. From there, you'll get to pick a dram to taste and also get a few souvenirs.
This is the last distillery for the day and very near to Port Ellen, where you'll most likely retreat for the night. Take bus 451 in the direction of Bowmore to get to the Charlotte Street stop, about a five-minute walk from your accommodation.
Day 2: North Islay
As mentioned, there aren't many bus lines in the North of Islay. So, arranging a taxi beforehand or getting a private driver to take you around would be best.
Morning: Kilchoman Distillery
It should take a 36-minute drive from Port Ellen to Kilchoman Distillery. This tour starts at 10:00, so you can choose to eat breakfast at your hotel or look for a lovely eatery in town before making your way over.
However, there is a cafe if you're feeling peckish around lunchtime. Kilchoman Distillery Cafe serves cakes, soups, paninis, and drinks with a drop of whisky. Don't forget to try the Northern Scottish favorite of Cullen skink — a thick smoked haddock soup with potatoes and onions.
Kilchoman Distillery is a family-run business run by the Wills Family. They opened it in 2005 and have seen great success since. You can learn how they achieved this success by taking the one-hour Classic Tour which starts at 10:00 and costs $12 (£10). This will take you through the distillery production alongside an expert guide and finish with a dram at the Visitor Centre.
Noon: Bunnahabhain Distillery
It is another 36-minute drive to Bunnahabhain Distillery from Kilchoman Distillery. This spot opened in 1818 thanks to the pier, which not only allowed for supplies to be brought in but also allowed shipping.
But, it wasn't until 1961 that the distillery got a road for easy access that it started to grow. Today, this Single Malt Whisky Collection attracts many visitors and connoisseurs.
The Production Tour starts at 12:00 and costs $19 (£15). It takes you through the entire process of what it takes to make this Single Malt Whisky. After a lesson on the production and history, you'll head to the Boathouse for a dram tasting of your own.
Late Afternoon: Ardnahoe Distillery
It is a short five-minute drive from Bunnahabhain Distillery to Ardnahoe Distillery. This distillery is still quite young, having only officially opened in 2019. But that doesn't mean they don't know what they're doing, as this family has been in the biz for over 60 years.
If you want a tour of the process of this particular distillery, take The Spirit Of Ardnahoe tasting tour. It costs £10 and takes about 45 minutes to complete. There are a few time slots for the distillery tour. The afternoon time slots have one tour at 14:00 and the last tour of the day at 16:00, so you don't have to rush over from Bunnahabhain Distillery.
The Illicit Still Café is an on-site eatery. It is laid-back and serves treats, light and hearty meals, and vegetarian and vegan options. It is important to note that it only serves food until 15:45, and bookings are required.
Ardnahoe Distillery is about a 30-minute drive to Port Askaig. As mentioned before, the last ferry ride to Kennacraig is at 18:00, so you won't have to rush to catch your ferry. So, you can either have a bite to eat at the distillery cafe or grab an early dinner at the Port Askaig Hotel.
Where to Stay in Islay
As the Isle of Islay is tiny, it doesn't have a city center. However, Port Ellen is the island's biggest town, so it will be your base for your stay.
Machrie Hotel & Golf Links
This four-star hotel is exactly what you need after a long day of lifting the elbow. It sits on the beach and has a wellness spa offering all kinds of beauty treatments. The rooms are spacious and modern, with some of the best views on the island.
There are also two restaurants on-site that serve hearty Scottish and British meals. We ate dinner twice at the 18 Restaurant & Bar and really enjoyed the food. In the low season, you might find it's easiest to eat the hotel because there tends to be more demand than there is supply in town.
⇒ Read reviews on Trip Advisor
No. 1 Charlotte Street
Cozy and close to the Port Ellen Ferry terminal, No. 1 Charlotte Street is the perfect place to be after a long day. Each room has a sea view and a double bed, a seating area, and a private bathroom.
While it doesn't have an on-site restaurant, it is in a prime location and only a few steps away from a selection of eateries.
⇒ Read reviews on Trip Advisor
Islay Whisky Festival
Another great way to get to try a lot of Islay's whiskies and have a great time doing it is to go to the Islay Whisky Festival, which takes place in the last week of May.
The festival is 9 days of music, song, dancing, chatting, meeting friends old and new and perhaps having a wee bit of Islay whisky along the way.
Ready to Visit the Top Islay Whiskey Distilleries?
As you can see, Islay has a range of amazing whisky-producing stills. While this list only takes you to six of the nine distilleries, you can always add another day or two to visit the rest.
Now that you know everything for a successful self-guided whiskey tour in Islay, what's stopping you?
If you loved this tour, you might enjoy this Speyside Distilleries Malt Whisky Trail too.
Like this post? Why not save it to Pinterest?
FOLLOW US on Pinterest, Instagram, Facebook for more great travel inspiration and tips.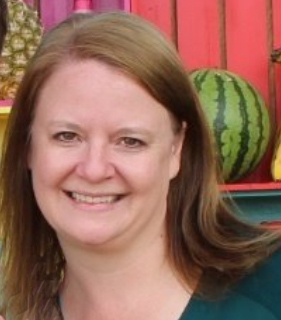 Laura Lynch, creator and writer of Savored Journeys, is an avid world traveler, certified wine expert, and international food specialist. She has written about travel and food for over 20 years and has visited over 75 countries. Her work has been published in numerous guidebooks, websites, and magazines.