Cooking and Italy are practically synonymous for me. I could eat Italian food every day and be perfectly content. There's something comforting about a plate of pasta with a slow-cooked tomato sauce. Italian food is really hard to beat in my opinion.
It was a top priority for us to take a cooking class in Italy. I wanted to learn from the pros how to make my favorites, like homemade pasta and gnocchi. When we decided to stay at Villa Bordoni, just outside the town of Greve in Chianti, I knew exactly where we had to take the class.
Not only is Villa Bordoni a four-star luxury hotel, it also has a gourmet restaurant, wine cellar, and chef-led cooking class. What better place to learn how to make Italian food than in a professional kitchen with highly skilled chefs?
A beautiful 16th-century villa perched on a hillside in Chianti wine country, Villa Bordoni has only 11 rooms, so the experience of staying there, eating there and even learning to cook there is intimate and personalized.
You're not a nameless, faceless guest to the owners and staff. They know who you are the second you arrive and greet you warmly each time they see you. Staying there is like being a specially-invited guest to an exclusive house party.
⇒ Read reviews and check prices for your stay at Villa Bordoni in Chianti.
What to Expect at the Cooking Class
The cooking class is no different. Delivered in the small setting of the professional kitchen, there is only room for 4 or 5 guests at a time, thus the experience is very hands on and interactive, with plenty of chances to chop, kneed and stir things. There's no need to angle for a view or peer over anyone's shoulder to see what's going on.
Nick and I quickly introduced ourselves to our fellow cooks for the afternoon, who were visiting from Hong Kong. We were all eager to get started and excitedly flipped through the menu and recipes we were given. We were also supplied with aprons and plenty of red and white wine to drink while cooking.
The class lasted about 3 hours, during which we prepared all of the courses for our evening meal. Our cooking partners were vegetarian, so we made a meatless menu that included focaccia bread, stuffed artichokes, cheese tortelli with pesto sauce, potato gnocchi with tomato sauce and tiramisu for dessert.
The first order of business was to get the dough for the focaccia bread mixed up so it could rise. After we mixed the ingredients, we left if to kneed in the Kitchen Aid for 10 minutes, then to rise at room temperature for about an hour. This was the longest process of the day, but it was well worth it when we saw the golden crispy bread come out of the oven.
One of the best things to me was learning the specific ingredients that went into each component of the dishes. I've been trying to perfect gnocchi at home for many years, but have never been able to produce a pillowy gnocchi. During the class, I not only learned the secret, I was able to make it myself and prove that it can be done.
What is the secret? I always thought it was how much you handle the dough, but it's actually '00' flour. All it takes to make pillowy gnocchi is 2.5 lbs of potatoes, 1 egg, 16 grams of '00' flour and a pinch of salt.
Another major thing I learned was the difference between Italian bread and French bread. They look the same. But they don't taste the same or have the same texture at all.
For the stuffed artichokes, we made our own breadcrumbs, and to do that we dipped thick slices of Italian bread into a bowl of water, then rung out the water and crumbled the bread into a bowl. We would definitely not have been able to do that with French bread.
Making pasta, surprisingly, is not nearly as difficult as people think. I've been making it at home for a number of years now, but I've never been able to get it as smooth and flawless as the pros can do. I've followed a lot of different recipes and have tried to perfect it, but the tips we learned at Villa Bordoni are what have changed my pasta game entirely.
First, using '00' flour is extremely important. It gives it the elasticity and bite that other flours can't match. Second, weighing the ingredients rather than using a specific volume is huge. Using three parts flour to one part egg will give a perfect texture and balance. You can't assume all eggs are the same weight, so it's important to weigh out the egg.
The final course we made was tiramisu, which is one of my all-time favorite desserts and probably yours too. There's nothing not to love about it. The mascarpone cheese, the coffee-drenched lady fingers, and all that shaved chocolate on the top.
We had a great time mixing up the filling and taking turns building an incredible looking dessert. It was really easy to make, even though it looks so labor intensive.
The cooking part of this experience was really fantastic. I came away with so many tips and new information that will definitely improve my cooking at home. But I have to say the dinner we had that followed the class was just as incredible.
Not only did we get to eat all of the dishes we made in the class, we got to share it with our new friends Melody and John from Hong Kong in the beautiful rustic dining room at Villa Bordoni. The cooking class was an experience I'll never forget. If you've seen our International cooking recipes, you already know that I love to bring recipes home with me from our travels so I can recreate them in my own kitchen.
Sometimes just the aroma of a dish we ate on our travels brings back a flood of priceless memories. I think we should all be cooking at home the foods we loved while traveling. Whenever we get the chance to take a cooking class, we do.
Conclusion
The things you learn are priceless, but the memory of cooking in Italy with the chefs at Villa Bordoni will always make me smile. If you're going to Italy, I strongly recommend stopping for a few nights at Villa Bordoni, to enjoy the Tuscan countryside from this beautiful hotel and, of course, participate in a cooking class.
Learn all about this fantastic hotel and book your stay on their website.
We were invited by Villa Bordoni to participate in this cooking class free of charge, but all opinions expressed in this article are my own.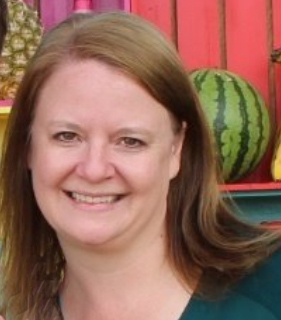 Laura Lynch, creator and writer of Savored Journeys, is an avid world traveler, certified wine expert, and international food specialist. She has written about travel and food for over 20 years and has visited over 75 countries. Her work has been published in numerous guidebooks, websites, and magazines.